For busy folks wanting to boost their vegetable intake, a Crockpot or other brand of slow cooker offers a plethora of new cooking alternatives. The basic cooking instructions are straightforward, allowing you to experiment with a wide range of flavors and modifications.
Notably, carrots are cheap, healthful, and last for weeks, so they are my go-to veggie side when I need something quick. Moreover, these caramelized carrots in the slow cooker are the ideal side dish for a busy weekday or Thanksgiving dinner.
The classic recipe of glazed carrots never goes out of style, and making it in the crock pot is so simple. If you are preparing a large holiday feast, it also frees up oven space.
Read on as you learn how to cook carrots in a crockpot; I also highlighted the estimated cooking time to guide your cooking.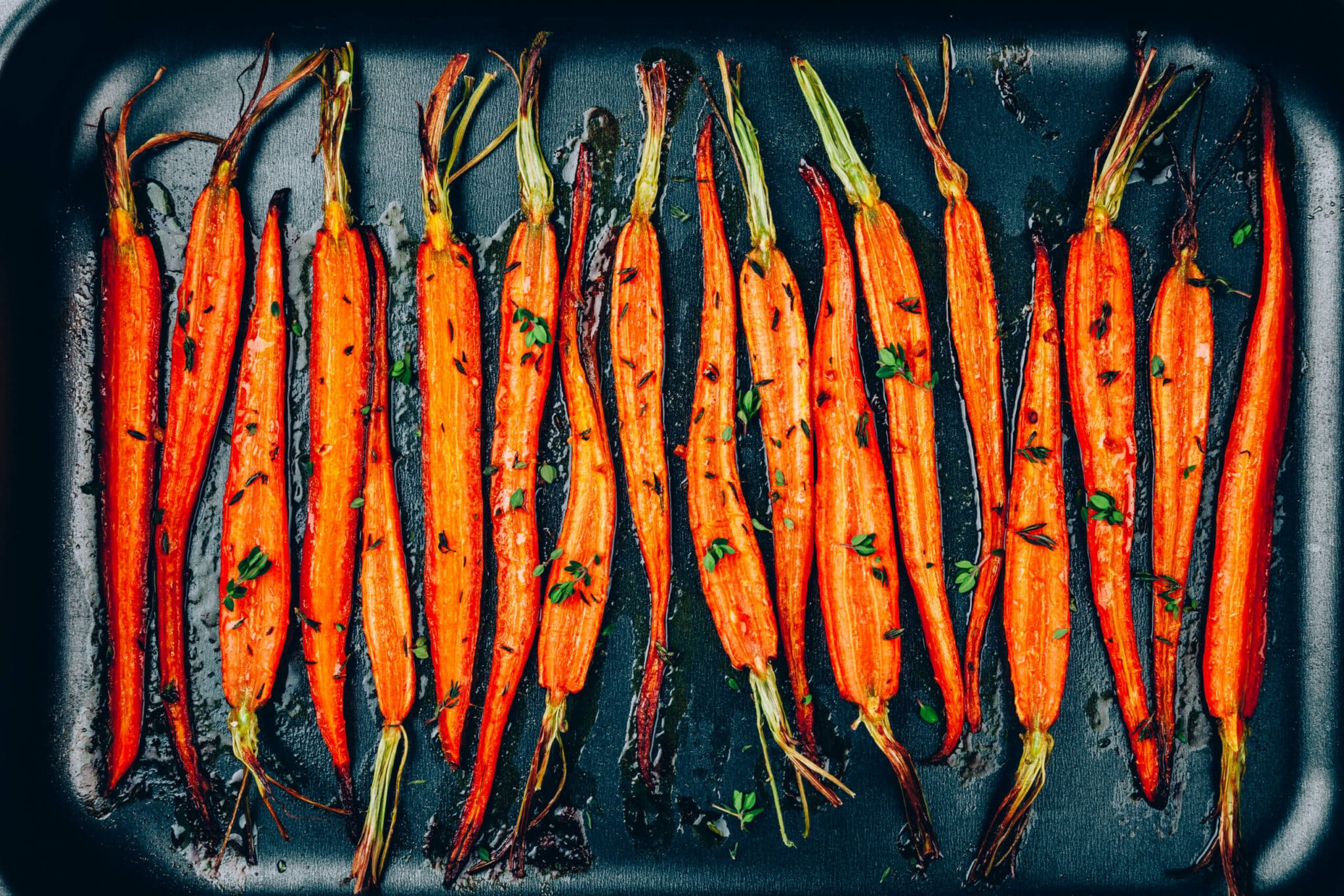 Carrots Nutrition Facts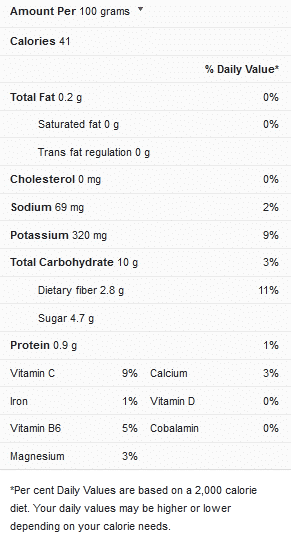 Tips on How to Cook Carrots in a Crockpot
Slow cooker carrots are an exceptionally easy and flavorful way to elevate ordinary carrots. This is a beautiful and easy side dish for everyday dinners, brunches, and special holiday spreads. You will have a stunning vegetable side dish with just a few ingredients that everyone will like.
Flavoring the carrots in the crockpot – Are you ready to treat your taste buds to the most delectable glazed carrots you've ever tasted? Only a few components are required.
You will definitely begin with 1-1½ pounds of nutritious carrots. After that, you will need 4-6 garlic cloves. This is essential if you want to achieve that magical flavor.
The carrots will then absorb all of the flavors with 2 tablespoons of olive oil. It will also help the carrots avoid burning in the saucepan and achieve that ideal "glaze" you will enjoy. With 2 teaspoons of balsamic vinegar, say welcome to some strong taste. Last but not least, you can add a quarter teaspoon of salt and pepper for a finishing touch.
There's one more sweet twist that can be added: brown sugar! Yes, brown sugar makes an excellent carrot glaze, especially when it is combined with the savory flavor of garlic. To use brown sugar, you can simply add about ¼ cup of it to the slow cooker with everything else.
How To Cook Carrots in a Crockpot – Crockpot carrots are almost a freebie the next time you're hosting a holiday feast or just need a quick, healthful side dish recipe. The prep work is simple, and because you can cook fresh carrots in a slow cooker, it takes care of everything.
You Can Follow These Steps to Guide Your Cooking:
Peel and cut the carrots into 1½ inch slices. Then place aside.
Melt the butter in a small saucepan or microwave-safe bowl.
Fill a 4-quart or bigger slow cooker halfway with water.
Stir in the honey, orange zest, and salt to mix.
Then, stir in the carrots to coat them.
Proceed to cook on low for 4-6 hours or high for 2-3 hours until the carrots are soft, stirring halfway through. Garnish with parsley and serve warm.
Main courses to serve with carrots – Now that you have mastered the side dish, how about some main courses? For a complete meal, you can serve these carrots with quite a number of remarkable and delectable dishes: Pitawurst, Pasta with Radicchio and Goat Cheese, Strawberry Avocado Grilled Cheese, and Zucchini Lasagna are just a few of the dishes on the menu.
Glazed carrots – These slow cooker carrots are made with carrots, brown sugar, butter, and spices. Everything goes into the slow cooker for around 3 hours, yielding soft carrots with a delicious sauce.
For color, I usually add a little parsley on top, but you may leave it off if you like. Once the carrots are cooked through, I prefer to thicken the glaze, but this is optional. To thicken the glaze, remove the lid from the slow cooker and cook the carrots for another 15 minutes. The sauce is reduced and thickened at this point, allowing it to stick to the carrots.
How Long to Cook Carrots in a Crockpot
On LOW, this crockpot carrots dish takes around six hours to simmer, but if you are tight on time (or maybe you forget to turn on the crock pot at the right time), you can speed them up to two hours on HIGH.
While veggies can be overcooked in a slow cooker, carrots are more resistant to turning mushy since they are firmer, to begin with. I always fancy my carrots to be plump, but if you're in a hurry, smaller chopped carrots will cook even faster.
| | | |
| --- | --- | --- |
| Preparation Time | Cook Time | Total Time |
| 5 minutes | 6 hours | 6 hours, 5 minutes |
Print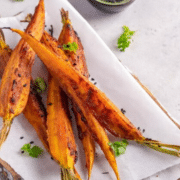 Carrots in Crock Pot (8 Servings)
---
½ cup

of chicken broth

1

bag of baby carrots (

2

lbs)

½ teaspoon

of salt

½ cup

of light brown sugar

3 tablespoons

of butter (cut into small chunks)
---
Instructions
Coat the slow cooker insert with cooking spray. Fill the slow cooker halfway with chicken broth, then add the carrots.
Season the carrots with salt and brown sugar. Spread the little butter chunks equally over the top.
Cook for 5-7 hours on LOW heat with the lid on.
To keep the carrots wet, I prefer to serve them with some of the sweet sauce from the slow cooker.
Only 5 ingredients are needed to make sweet carrots in the slow cooker. The carrots are cooked all day in a sweetened chicken broth with butter for the most soft, delectable sweet carrots. Perfect for a dinner side dish or a festive holiday meal.
These carrots should be cooked on LOW heat. High heat is excessively hot, resulting in burnt and unsightly carrots. When the cook time is up, the carrots may appear "ugly," but this is typical. Just give it a good stir, and they will be coated in a delicious glaze and look much nicer.
If desired, you can top the dish with more butter and a dusting of salt and pepper.
Finally, if you plan on double this recipe, make sure your slow cooker is big enough, and keep an eye on the cook time because it can take an extra hour or so.