Have you ever tried or considered cooking cabbage in an oven before? I am guessing not – even if you have – let me introduce you to your new favorite side dish.
Cabbages have a lot of benefits, and it's about time you learned an awesome method of cooking them. Cabbage is simple to prepare for cooking in the oven, affordable and keeps for a long time in the refrigerator.
Moreover, if you have tried and like roasted broccoli, you will love this cabbage in the oven recipe, which has crispy-caramelized-tender pieces that are almost as good.
Cabbage Nutrition Facts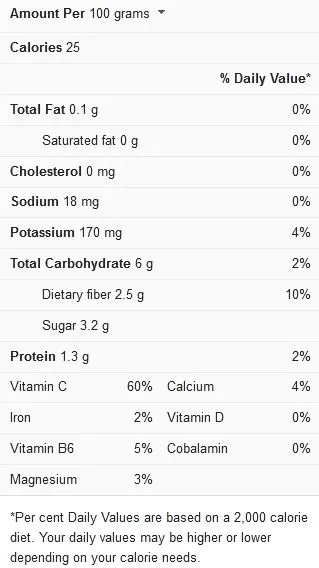 Why Cook Cabbage In The Oven
Cabbage is an excellent vegetable to work with because it has a wonderful texture when cooked and can be used to enhance a wide range of recipes. It's also low-cost and adaptable.
This straightforward recipe makes preparing a cabbage meal a breeze. With just a few simple ingredients and spices, you can make a delicious entrée or side dish with minimal effort. Let's speak about the ingredients in this delectable baked cabbage recipe.
This Easy Baked Cabbage is absolutely delicious. It's roasted with garlic powder, paprika, and butter for a flavorful result.
Though cabbage doesn't have much flavor on its own, baking it softens the shredded leaves and allows them to absorb all of the other ingredients' goodness. When compared to boiling or eating it raw, this method is far more flavorful.
Cooking cabbage in the oven is an easy side dish for a variety of entrees, especially those that don't require the use of an oven – so your cabbage can roast while the rest of your meal is being prepared.
For a quick meal at home, cooking cabbage in an oven is a great option. For example, a side of roasted cabbage with grilled cheese would be a terrific way to include some greens into a cheesy meal.
Tips For Cooking Cabbage In The Oven
I advise you to go for red cabbages. Red cabbage is often denser and less liquid than green cabbage, resulting in crispier final results. It also has a nice peppery flavor, which can be enhanced by sprinkling freshly ground black pepper on top before serving.
Cut the cabbage into even bits. To ensure that the shreds cook uniformly, chop the cabbage leaves into comparable diameters. You'll end up with a combination of firm and limp pieces if some are small and some are large.
Before baking, thoroughly combine and mix all ingredients very well. You have to do this in order to achieve a uniform coating of seasoning – as the melted butter acts as a glue for the spice mix. Moreover, this will ensure that each bite is perfectly flavored.
Make sure your baking sheet isn't too packed. This is a crucial part of cooking cabbages in the oven. On a big, rimmed baking sheet, you can accommodate up to one pound of cabbage at a time – one that's tiny cabbage or half of a small-to-medium cabbage. Roasting your vegetables in a "half-sheet pan," which is a true kitchen tool with abundant room and rimmed sides, is highly recommended.
The cabbage's sweet, nutty aromas are enhanced by roasting it at a high temperature.
The textural contrast between the faintly charred outside and tender inside of the cabbage is maximized by cutting it into fat wedges. You want the same sweet nuttiness from caramelization and browning as you do with roasted broccoli when roasting cabbage. However, since cabbage, like cauliflower, is denser than broccoli, it's best to treat it differently, cutting it into thick slices for the most textural contrast.
Warm the dish before serving. It's better to eat this baked cabbage when it's still warm. Because the butter will firm a little as it cools, serve it directly out of the oven or reheat leftovers before serving.
You can experiment with different spices in this recipe depending on your preferences. Curry powder, taco seasoning, berbere, cayenne pepper, and turmeric are also excellent alternatives. You can also add some additional vegetables to the mix. Add some sliced onions, diced red pepper, or potato chunks to make this a more substantial dish. These give the cabbage more flavor and make the meal more satisfying.
After you have finished cooking the cabbages, keep them in an airtight container in the refrigerator. It can last up to five days in the fridge. You can freeze it in a ziplock freezer bag for up to 12 months if you want to keep it for a long period. Thaw in the refrigerator overnight, then reheat in the oven before serving.
View this post on Instagram

How To Cook Cabbage In The Oven
Step 1
Preheat the oven to 425 degrees Fahrenheit, which is the ideal temperature for caramelized veggies while roasting.
Step 2
Using a sharp knife, cut the cabbage into 1-inch slices. This is my preferred size for producing pieces with crisp and sensitive textures. You can try slicing cabbage into wedges, but rotating them is practically impossible, and they don't bake evenly.
Step 3
You can toss the cabbage with some olive oil and salt, keeping any cabbage bits intact. Then cook for 20 minutes, tossing halfway through, and keep an eye on them in the last few minutes. If the cabbage appears a little browned/burned, don't worry about it – it simply means it is perfectly caramelized.
Print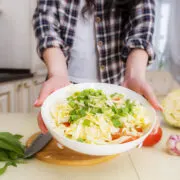 How To Cook Cabbage In The Oven
---
Green cabbage
Olive oil
Salt
---
Instructions
Preheat the oven to 425 degrees Fahrenheit. Using nonstick cooking spray, coat a 13-by-9-inch baking sheet.
Pour olive oil into a small bowl, then cut or press garlic into the bowl with a garlic crusher. Stir well to absorb garlic taste, then drain the mixture through a finely meshed sieve into another basin to remove garlic fragments.
If you're using garlic powder instead of raw garlic, stir marjoram into the oil
Brush both slides with olive oil mixture and season the cabbages with salt & pepper after placing them on the prepared baking sheet.
Bake for 15 minutes in a preheated oven, then carefully switch cabbage to the other side and roast for another 10 to 15 minutes.
You can – if desired – garnish with parsley. Serve heated with optional bacon crumbles and lemon wedges spritzed on top.
Watch this video recipe to learn how to cook cabbage in the oven.