Eye round roast is a delicious and affordable way to have roast beef anytime you want it. This easy recipe produces a juicy, tender roast seasoned with herbs and spices and a delicious homemade gravy created from the beef drippings.
Eye of round roast in the oven is a fantastic choice for family dinners or holiday lunches. It can be a low-effort supper with outstanding benefits. You will make this succulent roast beef again and over again.
A weekend feast of eye round roast is simple to prepare. This roast beef recipe is quick to prepare, but the mouthwatering marinade makes it ideal for entertaining.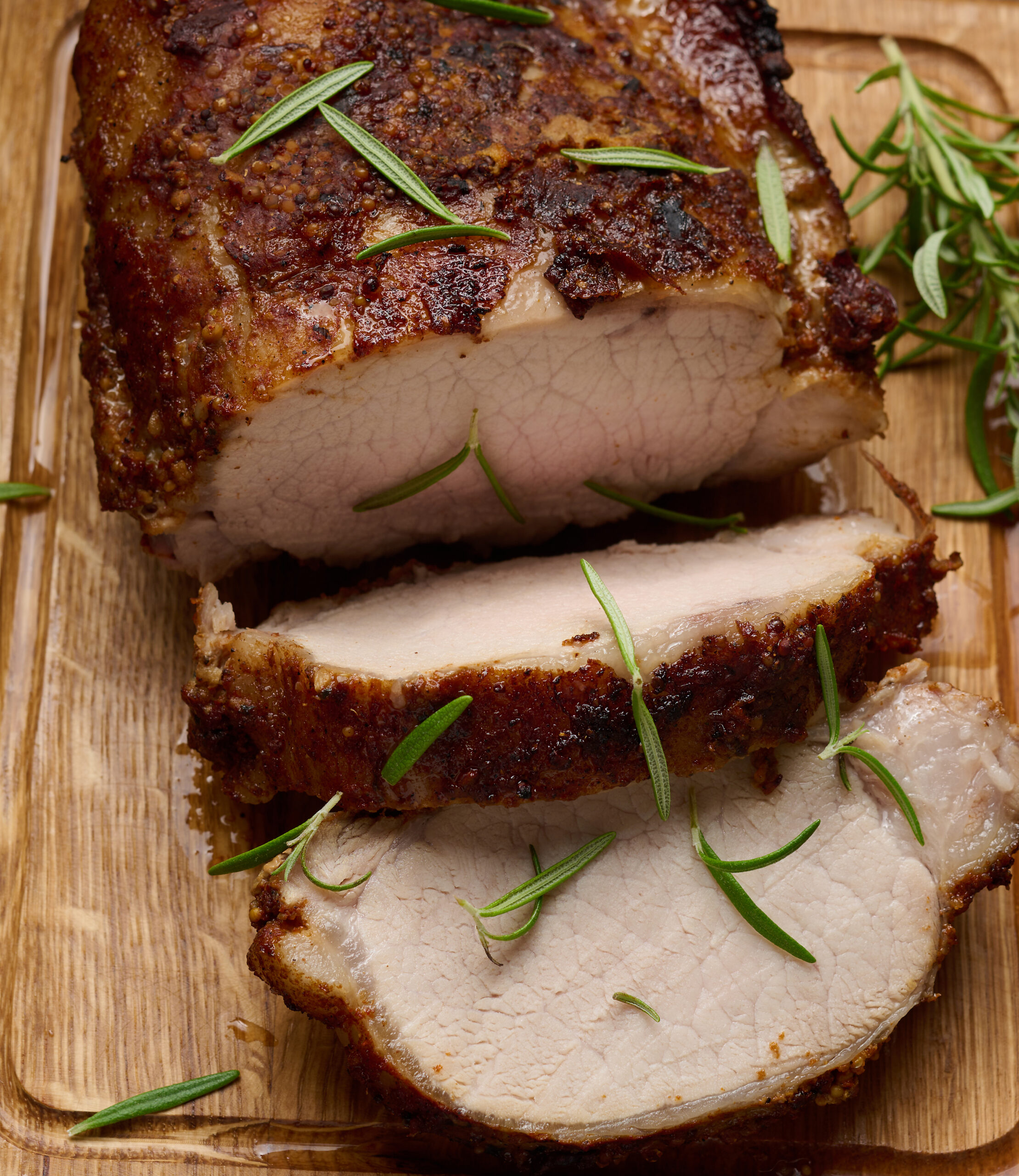 Roast Beef Nutrition Facts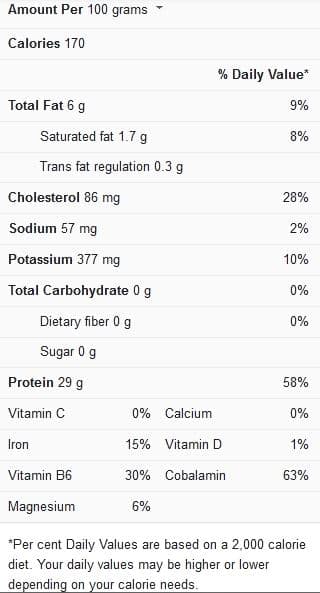 Why Cook Eye of Round Steak in Oven
The eye of round is a cheap beef cut from a cow's hindquarters. This little round, boneless beef steak is classified as an "economical cut of beef," As a result, it is sometimes disregarded by beef lovers, which is sad because I can say it is one of the tastier cuts of beef.
It can be used for braising, stir-fries, chicken fried steak, and pressure cooking, among other things. It's leaner than other beef cuts but still has a lot of waste, so it's ideal for roast beef that's moist and tender.
This dish transforms a tough cut of meat into something delicate and delectable. Use garlic salt instead of ordinary salt if you want to get creative with the flavors. This is the easiest roast you'll ever make.
The eye of round is one of the few slices of meat that cannot be saved; very tough and tasteless. Save money while still eating well with chuck steak, a cut with a taste and softness. Steaks are made more tender when cooked low and slow, so keep that in mind.
Tips for Cooking Eye of Round Steak in Oven
Take the heat down to 350 degrees F and cook for 1 hour and 15 minutes, or until the beef is medium-rare – the internal temperature of 125-130 degrees F.
Basting the roast every 30 minutes till it's done is a good idea.
Cooking a juicy roast at a high temperature for a short period, then at a lower temperature for a longer duration, is the secret to success.
Start by cooking it at 500°F for 15 minutes, then reduce it to 300°F and cook for another 30 to 40 minutes, depending on how you like your roast.
Please do not add any liquid or water to the roast, and do not cover it. We cook a beef roast uncovered because covering it would result in more steaming than roasting it in the oven. Use a roasting pan, a shallow pan built exclusively for roasting.
Use the oven for cooking a steak without searing it. Preheat the oven to 400°F and bake a cast iron pan – or your heaviest pan if you don't have cast iron – for 20 minutes. Now you should place your steaks on it, place them in the oven, and cook for about 2 minutes before flipping.
Turn the oven off entirely and wait until the temperature reaches the appropriate level.
Make sure you remove the baking dish from the oven and cover it with a cotton cloth or a lid.
Before serving, let the meat rest for a few minutes. This is key.
Lean cuts, such as sirloin, become tough and chewy due to the lengthy, slow cooking time, while tougher cuts, such as chuck, break down and become extremely tender.
Use chuck meat wherever possible. This cut breaks down beautifully as it cooks, yielding soft, delectable bites.
How to Cook Eye of Round Roast in Oven
Step 1
Preparing the marinade is the first step. Get a little bowl and combine all of the ingredients. In a reusable container, pour the marinade over the eye round roast. Refrigerate for 24 hours after covering.
Make sure the pan is ready. I recommend using a roasting pan with a rack for this dish. Alternatively, a cooling rack can be placed on a baking dish.
Step 2
Preheat the oven to 450°F and roast for 15 minutes. Searing a roast in a skillet before placing it in the slow cooker is comparable. It aids in the preservation of fluids.
Reduce the temperature of the oven. Reduce the oven temperature to 350 degrees after 15 minutes and bake for 1 hour, or until the meat reaches 125 degrees. To avoid overcooking your meat, use an instant-read thermometer.
Step 3
Then you should allow the meat to cool. Remove the roast beef from the oven and loosely cover with foil. Allow for a 10-minute rest period.
Thinly slice the meat. Because this is such a lean cut of beef, you'll get the most enjoyment out of it if you slice it thinly.
Print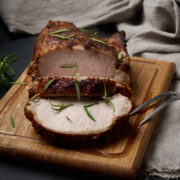 Easy Beef Eye of Round Roast Recipe (4 – 6 Servings)
---
---
Instructions
Make a paste with the oil, salt, pepper, thyme, and garlic, then rub it all over the roast meat. You should set it aside for 1 hour at room temperature.
Preheat the oven to 500 degrees F 40 minutes into the hour.
Place two sheets of aluminum foil large enough to cover the roast on a baking sheet.
Then you can now place the meat on the foil sheets and put it all in the oven. Six minutes per pound of meat to roast.
Reduce the heat to low and whisk in the butter cubes one at a time until they are fully absorbed into the sauce.
Then season the meat with salt and pepper to taste, then put it aside.
Serve the meat in ½ inch thick slices with a dollop of pan sauce on top.
You can watch this video recipe to know how to cook the eye of a round roast in the oven.