A lot of people do not know this, but when you buy a turkey from the store, there is a plastic bag located inside the neck cavity of the turkey, the plastic bag houses some edible organs like the liver, gizzard, and heart. If you proceed to cook the turkey whole after getting them from the store, then there is a possibility that you may have cooked your turkey with the plastic bag still in it.
However, if you know about the little plastic bag in the turkey, the next question would be, "what do I do with them?". Well, there aren't a lot of recipes that call for turkey giblets, but what you can do with them is to make a delicious gravy, or include them in your stuffing to make your turkey more flavorful, and in this article, I will be giving you tips to make your turkey giblets delicious.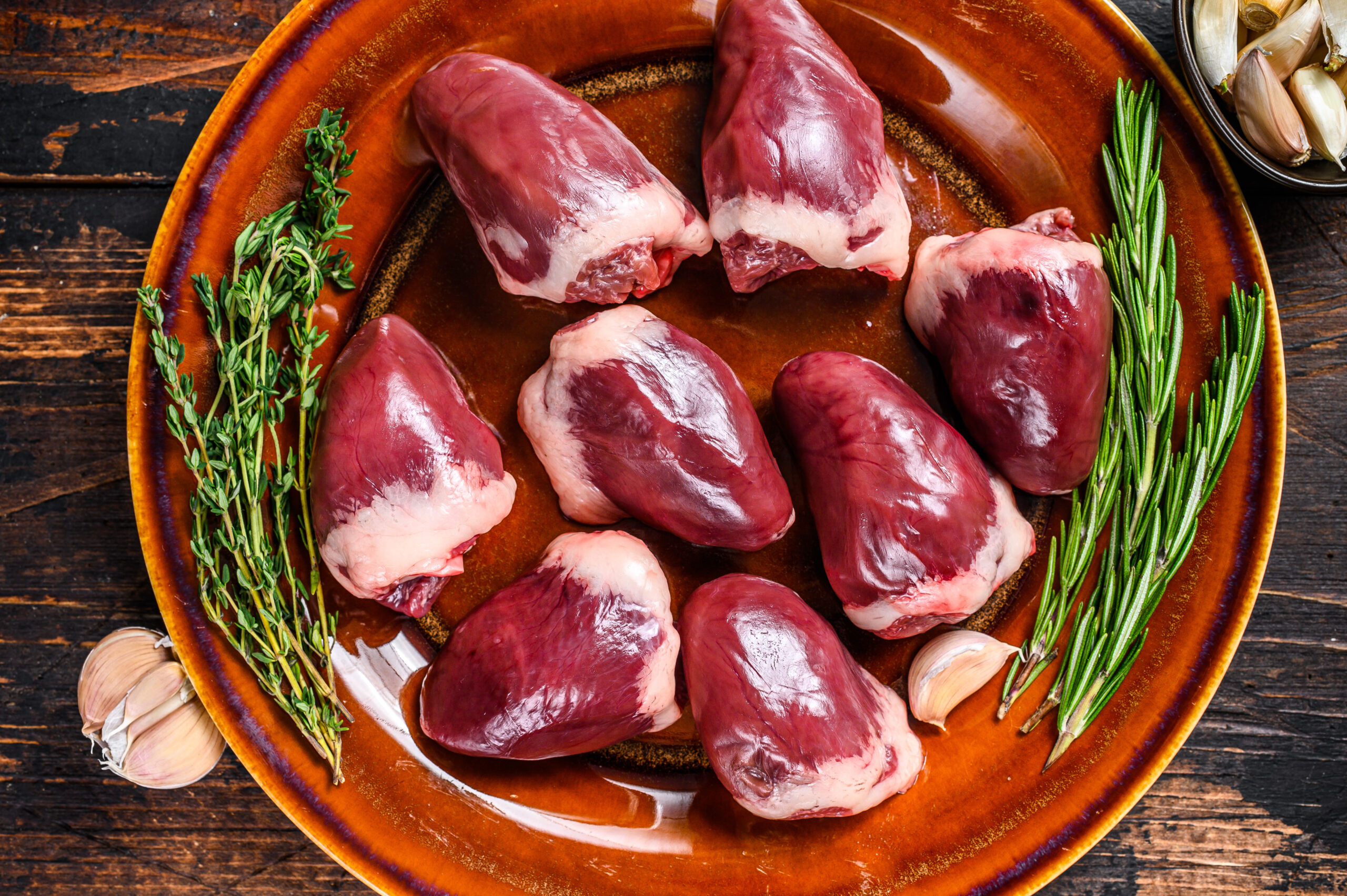 Using Turkey Giblets to Make Giblets Gravy
Cooking turkey giblets may be tricky, but with the right information, you would get perfect turkey giblets gravy each time you cook it, and I've made a list of the most helpful tips for cooking turkey giblets.
Each organ should be treated differently – some recipes would not specify the cooking time for each organ, instead, you would get an instruction to cook the giblets together for about 45 minutes. While this is true for the neck and gizzard, the heart and liver of the turkey are way more tender and they should not be cooked for that long. You should consider cooking the liver for 3 to 5 minutes, the heart is also another tender organ, you should also cook it fast, just like how you would cook a piece of tender steak.
Add turkey drippings to your gravy – when roasting your turkey, use a roasting pan to collect the moisture that drips off the turkey, this moisture contains equal amounts of fat and turkey juice. Why you should hold on to these liquids is because you would be including them in your gravy to add some extra flavours.
Deglazing the pan – to make your gravy even more delicious, you should deglaze your roasting pan to incorporate all the caramelized bits into your meal. Do not deglaze with any other substance, instead, you should use the fat drippings you got from your roasted turkey. Add about 2 teaspoons of turkey fat and 2 teaspoons of flour to your roasting pan, scrub off all the caramelized bits in the pan, give it a good stir, and slowly add the rest of the turkey fat. You will have a paste at first, but keep on stirring over heat until it thins out. The reason for adding moisture slowly is to get a smoother result, you should also strain the sauce into a pot when done to remove all the lumps that may still be present in it.
Add chopped giblets – well, a giblet gravy would not be complete without the actual giblets in them, so to elevate the flavor and texture of your gravy, chop the delicate organs into small sizes and add them to your gravy alongside your seasonings. You can cook this for longer periods, but I like to cook them for a couple of minutes.
Using Turkey Giblets as Stuffing for Turkey
Another delicious thing to do with turkey giblets would be to include them in your turkey stuffing. Stuffing your turkey with the giblets will make the turkey even more flavorful, and below are some guidelines that would help you make the best turkey stuffing with giblets.
Wash turkey giblets
Boil turkey giblets together in a pot
Saute chopped onions in butter
Chop giblets into small pieces
Add the liquid from the giblets to the breadcrumbs to soften it
Add breadcrumbs to the sauteed onions
Also, add chopped giblets to the pan and saute all the stuffing ingredients
Season the stuffing with salt, sage, pepper, and allspice
Add water from the giblets to the pan and continue cooking
View this post on Instagram

Cooking Time for Turkey Giblets
| | |
| --- | --- |
| Recipe Type | Cooking Time |
| Turkey giblets gravy | 2½ hours |
| Turkey giblets stuffing | 12 minutes |
Print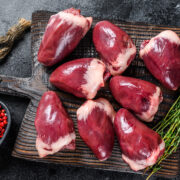 Turkey giblets gravy (3 servings)
---
Instructions
Start by taking the giblets from the packaging and placing them in a bowl, refrigerate only the liver for about 30 minutes before you use it
Next, add in your aromatic herbs, which include parsley, smashed garlic, sage, fresh thyme, celery, and bay leaf
Next, clean the carrot, chop it into bite sizes, and add it into the mix together with chopped onions
Next, add some turkey stock into the mix. You can also use chicken stock, vegetable stock, or water.
Here you can also add any other seasoning or aromatics to give additional flavor to your gravy
Cook the giblets stock over medium heat until the mixture comes to a simmer, reduce to a simmer and continue cooking for about 1½ hour to 2 hours. While it cooks, prepare your roux
To an empty saucepan add 2 tablespoons of butter and heat up until it is melted
Next, add 2 tablespoons of flour to the melted butter, and cook until you get an even consistency and color, you should do this over low to medium heat to avoid burning your flour. Put it aside to cool
Go back to the stock and add the liver when just 30 minutes before it hits 2 hours
Turn off the heat after 2 hours, remove the giblets from the liquid to cool, also remove your herbs and veggies from the mix, you will need that giblet stock for your gravy
Grab 2 hard-boiled eggs, also strip the meat off the bony turkey neck and chop into fine pieces of meat, chop the rest of the giblets into small pieces too, including the eggs
Remove your whole turkey from the oven and deglaze the roasting pan with ¾ cup of water, scrape off all the caramelized particles from the pan as you would be needing that in your gravy
Strain the liquid from the deglazed pan, put it into a fat separator, and taste it before adding it to your sauce.
In the fat separator, combine the turkey drippings with the giblet stock you have. The fat should go to the bottom of the container
To your roux, add the stock you just combined. Be careful not to add the greasy bottom liquid.
Whisk everything, also use a spoon to mix the roux properly, and heat the sauce again for 10 minutes over medium heat
Add ½ cup of heavy cream and stir properly until everything is well incorporated to form an even color
Finally, throw in your chopped giblets and eggs, season with salt and pepper, stir and reduce to simmer for 10 minutes
Viola, Gravy is ready.
This delicious gravy recipe is creamy and delicious, it is the perfect gravy for Thanksgiving turkey, make sure you try it out. If you would like to see other recipe ideas, check out this video recipe.