Seasoned rice vinegar is a form of vinegar produced by fermenting rice – though this variation is sweetened and salted – giving your dish that extra sweet taste.
This vinegar is a common element in pickled vegetables, sushi rice, salad dressings, and slaws in Asian cuisine.
If you are in a hurry and you don't have any rice vinegar on hand – or maybe you want something different – there are a few simple substitutions you may use.
Read on to learn more about seasoned rice vinegar, how they are used in recipes, plus excellent seasoned rice vinegar substitutes you can use instead.
What Is Seasoned Rice Vinegar
Seasoned rice vinegar is plain – or natural – rice vinegar that has been sweetened and salted. This vinegar is a simple method to accentuate the sweet, salty, and sour flavors of a dish all at once.
If you are concerned about high-fructose corn syrup, make sure to read the label. You should also stay away from kinds that have added flavors like garlic or basil – if you want these flavors in your food, I suggest you make them yourself.
You can find seasoned rice vinegar in Asian specialty stores, although you can make your seasoned rice vinegar at home.
Seasoned Rice Vinegar Uses in Recipes
Seasoned rice vinegar is rice vinegar that has been seasoned with sugar and salt in modest proportions. A lot of recipes benefit from it; see some interesting dishes you can utilize seasoned rice vinegar in:
Sushi Rice
Rice Vinegar Vinaigrette
Japanese Rice
Homemade Italian Salad Dressing Mix
Quick Pickled Vegetables
Onigiri Recipe (Japanese Rice Balls)
Seasoned Rice Noodles with Cucumber
Teriyaki Rice Bowl with Greens
Seasoned Sushi-Grade Salmon
Asian Marinade and Master Sauce
Japanese Cucumber Salad (Sunomono)
Kimbap (Korean Seaweed Rice Rolls)
Sesame Cucumber Salad
Asian Sesame Dressing
Seasoned Rice Vinegar Substitutes
Seasoned rice vinegar is a fermented – extra salted/sweetened – rice vinegar commonly used in Asian cuisine. It has a zesty, somewhat sweet flavor. You should be able to find it near the Asian items in your local supermarket.
However, what happens when you try to make a dish that calls for rice vinegar but you don't have any? Don't worry; a couple of possibilities would work well as a seasoned rice vinegar substitute.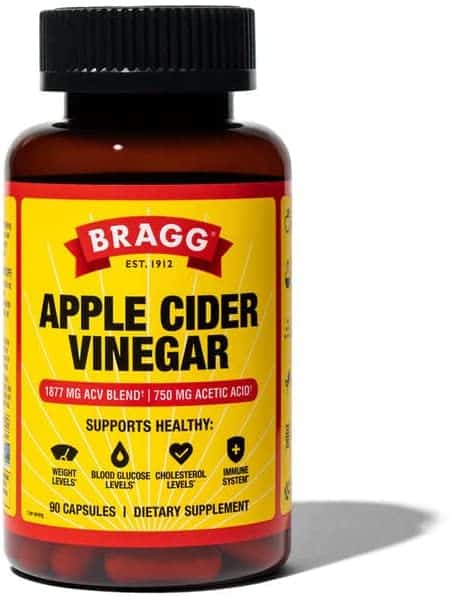 Apple cider vinegar is one of the finest seasoned rice vinegar substitutes.
This vinegar has a strong flavor, yet it goes well with Asian cuisine. To emulate the sweetness of seasoned rice vinegar, you may wish to add a few pinches of sugar to balance out the flavor.
Several studies have confirmed that acetic acid and apple cider vinegar have been reported to enhance fat burning and weight loss, lower blood sugar levels, boost insulin sensitivity, and improve cholesterol levels in both animals and people.
Although apple cider vinegar is also believed to help prevent diabetes, it should be avoided if you already use diabetes medications or insulin. Since this vinegar lowers blood sugar levels, and when taken with ACV, your blood sugar levels may become dangerously low.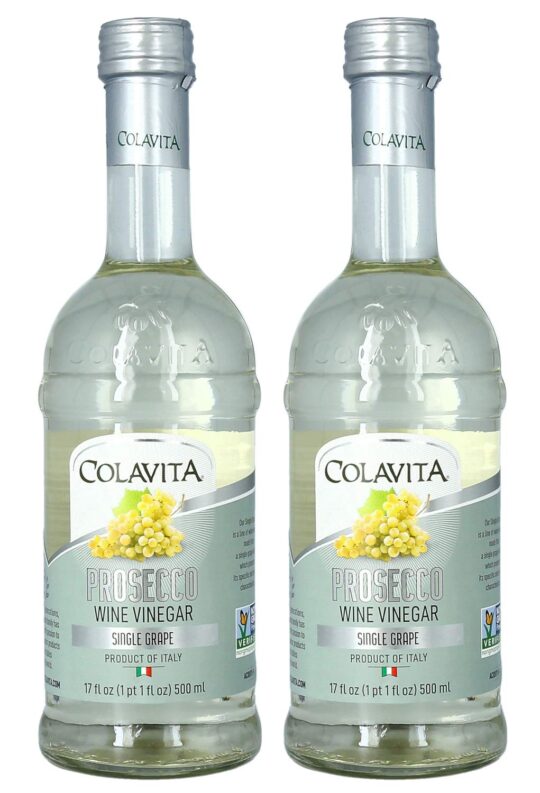 White wine vinegar is an acidic vinegar with a delicate fruity flavor fermented and oxidized from white wine. The ethanol in the wine is exposed to oxygen in stainless steel vats called acetates during the distillation process.
This seasoned rice vinegar substitute has a mellow, slightly acidic flavor that nicely complements salad dressings and sauces. White wine vinegar also has a similar flavor profile to seasoned rice vinegar, so you may use it in place of seasoned rice vinegar in most recipes.
Moreover, this vinegar is easy to come by, and you may already have some on hand.
However, since white wine vinegar isn't as sweet as rice vinegar, you might want to add a little sugar to enhance the flavor match. I recommend adding a sprinkle or two of sugar for every tablespoon of vinegar.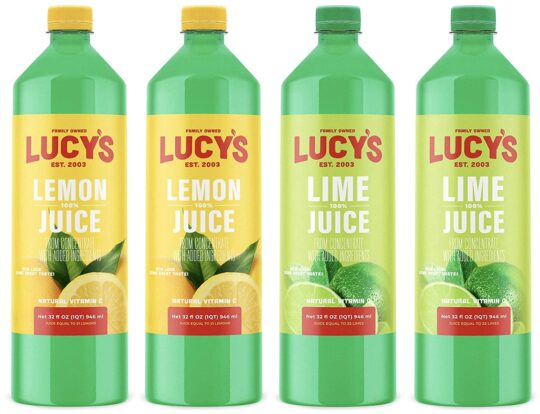 If you want to add a little zing to salad dressings, slaws, or sauces, rice vinegar can easily be replaced with lemon or lime juice.
Since lemons and limes are both very acidic, they can replace rice vinegar in most recipes.
While you can substitute lemon or lime juice for rice vinegar in any recipe that calls for it, keep in mind that the finished product will have a different flavor and a distinct citrus flavor.
Substitute double the amount of lemon or lime juice for the rice vinegar in your recipe to boost the acidity. In a 2:1 ratio, you can replace seasoned rice vinegar with your recipes. It is worth noting that these citrus juices have a distinct flavor.
Frequently Asked Questions (FAQs)
What's the difference between rice vinegar and seasoned rice vinegar?
Rice vinegar is a delicate vinegar that complements Asian cuisine's umami-rich flavors. Seasoned rice vinegar is rice vinegar that has been seasoned with sugar and salt in modest proportions. Notably, Sushi rice and Asian-inspired salads benefit from seasoned rice vinegar.
Is white vinegar the same as seasoned rice vinegar?
Although white vinegar and rice vinegar are similar, their flavors are opposed. White vinegar is sour and seems harsh, while seasoned rice vinegar is sweet and delicate.
What can I do if I don't have seasoned rice vinegar but rice vinegar?
If you do not want to buy a separate bottle of seasoned rice vinegar because you already have some plain rice vinegar in the pantry, blend ¼ cup of plain rice vinegar with four tablespoons of sugar and ½ teaspoon of kosher salt.
Conclusion
Seasoned rice vinegar is a versatile ingredient that may be used in various cuisines. Notably, this ingredient adds flavor to sushi rice, makes mild, snackable pickles, and livens up salad dressings and marinades.
However, in a scenario whereby your seasoned rice vinegar has finished and you can't make that trip to the store, there are some remarkably seasoned rice vinegar substitutes you can consider.
Even if you don't have seasoned rice vinegar on hand, you may use one of the options highlighted in various recipes, such as pickled vegetables, slaws, and sauces.