Cocktails are fun when you mix the right ingredients. And they're even more fun when you get to try something exotic. When it comes to unique liqueurs, not many can contest with the AmaroNonino. And its exquisite flavor is unique to its making and is also why the bottle is so rare and costly.
But making classic drinks for yourself and your guests doesn't have to cost an arm or a leg. And in times of need, it always helps to have a second, third, or even fifth option. So, here you'll get a list of substitutes you can use when you don't have AmaroNonino. But why are they such suitable replacements for this historical bottle of alcohol?
What is Amaro Nonino?
The term Amaro is synonymous with lots of liqueur products from Italy. It roughly translates to 'bitter' and refers to the flavor profile of drinks that bear such title. Popular drinks like Aperol, Campari, and Averna belong to this group of Italian liqueur. But the onion is a specific type of Amaro, in that its name means 'little bitter.' This title indicates that its bitterness is also balanced with a hint of sweetness.
AmaroNoninoowes its unique flavor to the grappa base on which it's built. Grappa, being a fragrant pomace brandy, is grape-based, which explains its mildly sweet taste. Combining this factor with numerous spices, herbs, and fruits results in an incredibly complex flavor profile that makes the AmaroNonino one of the most expensive liqueurs you can find.
Amaro Nonino in Recipes
The AmaroNonino is a base recipe in tons of cocktails and alcoholic shakes around the world. Its specialized slightly sweet flavor profile is highly sought and features primary flavors of allspice, licorice, and pepper. You'll also notice fruity hints of mango and citrus in the composition. And it's also known to include additional notes of caramel, honey, cocoa, and vanilla.
AmaroNonino also has a high alcohol content of about 35%. And its golden amber color combines with the shades of other drinks to give an attractive cocktail result every time. Even after it's been mixed with other alcohol, you get a caramel-like aftertaste with spicy hints. It's no wonder the Italian liqueur is famous in mixology lists and cocktail recipes such as;
Amaro Sour
Size Spritz
Foxhole
NankaiAmaro
Paper Plane
Forever Young
Oleo Old Fashioned
Apres Ski
Afternoon Pilot
Miss Elena
Superhero Sipper
Autumn Sweater
Pedro Suckerpunch
Casting Aspersions
Ford
West of East India
Mezcal Sour
The Dragon Breath
Nonino Rusty Nail
T & T Sour
The Optimist
Trouble Will Find Me
FinoNonino Collins
Bloody Valentine
Negroni
The Divine Lorraine
 

View this post on Instagram

 

Amaro Nonino Substitutes
Cocktails that include AmaroNonino are costly for a reason, and it's because the liqueur is hard to come by. So, if you crave a drink based on it at home, you may have to consider how much you're willing to let go of it. But you can still make interesting Amaro Nonino liqueur combinations without spending a fortune. And the trick is using a substitute that shares a similar flavor profile with it.
When choosing an AmaroNonino substitute, it helps to be sure about the flavors you plan to replace. Since the liqueur has complexities of pepper, citrus, and licorice in its profile, noting these properties will help you decide what replaces it best. And here are five alternatives that will give you the Nonino effect in your cocktail recipes;
Amaro Averna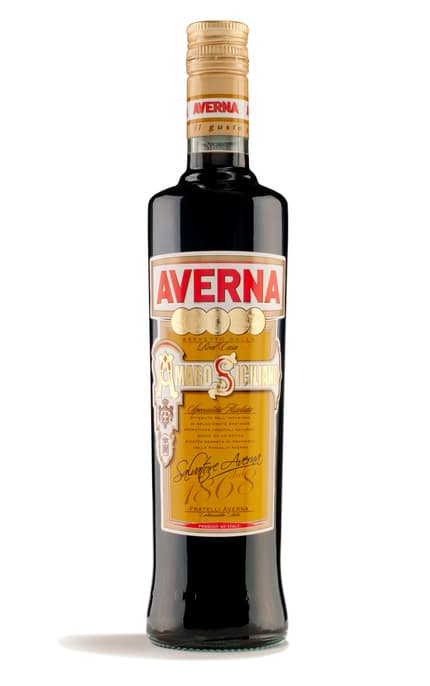 The best way to replicate a Nonino flavor profile is to consider other Amaro liqueurs as alternatives. The reason is thatAmaro or Amari varieties share a similar production process and thus have related flavors. And of the numerous options, the AmariAverna resembles the Nonino most with its citrus and caramel hints. It can also be used at equal ratios as the Nonino and comes with a 32% alcoholic volume.
Cynar 70
Though Cynar may be considered an Italian Amaro, it's made from 13 various plant ingredients. And one of the flavors happens to be artichokes, which weirdly enough gives it orangey hints with bitter notes of chocolate. The Cynar 70 is a more potent version with a higher alcoholic volume and a more robust flavor than its regular counterpart. As such, it makes an excellent replacement for Nonino in most cocktail recipes.
Chartreuse
For an easy-to-find alternative that can perform just as well, consider Chartreuse in place of AmaroNonino. This French liqueur has a complex flavor with a blend of bitter, earthy, and spicy. It also comes in two major varieties, namely the green and yellow Chartreuse. And though the former is more flavorful than the latter, both will contribute a powerful blend of flavors to your drinks when used.
Vermouth
Vermouth is more of a supercheap and convenient alternative when you can't afford AmaroNonino. Its flavor profile isn't as complex as the Italian liqueur, but it still shares similar notes. Vermouth houses robust citrus flavors from the lemon, orange, pomelo, and lime peels. It also offers spicy notes, primarily from allspice, cardamom, cinnamon, vanilla, and star anise. Though it's wine-based, you'll find herb flavors like oregano, juniper, ginger, lavender, and sage. And all these combines with floral hints, so it resembles the grain-based AmaroNonino.
Gammel Dansk
This Danish bitter combines 29 various herbs and spices to provide a robust and complex flavor and aroma. And even though it's bitter and spicy, you'll notice sweet fruity hints from the liqueur, which make it an excellent substitute for AmaroNonino. Gammel Dansk also possesses a similar brown color, and its most pronounced flavors include Seville orange, ginger, cinnamon, and star anise. And the last one reminds you of liquorice, which is a highly noticeable flavor in the complex profile of AmaroNonino.
Frequently Asked Questions (FAQs)
What's the difference between Amaro Nonino and Amaro Montenegro?
The amaro Montenegro recipes include about 40 plant ingredients from different world regions. But the AmaroNonino is mainly prepared on a grappa base. It's also aged in small sherry casks at the Neversbarriques of Limousin.
Why is Amaro Nonino so expensive?
Various factors contribute to why Nonino is so costly. First, the flavor profile is derived from a unique combination of ingredients. And second, its production method is very distinct from the region where it's distilled. These two factors lead to a few bottled being produced, making it scarce and driving the price high.
What can I use instead of Amaro Nonino?
Besides these options listed here, you can also consider BonalGentaineQuina a Nonino substitute. Its bitter flavor also includes fruity hints of citrus and liquorice similar to various Amari types. You can also try Angostura bitters with mild hints of cinnamon, but only in drops as it's pretty concentrated.
Conclusion
Making cocktail recipes doesn't have to feel half-baked when you don't have AmaroNonino. Its bittersweet flavor profile though unique can still be found in any of these substitutes. So, why not grab a bottle and begin your journey of discovery?