Cutting across culinary specialties, one must note that tomato bouillon is a great addition and spicy help to delectable recipes. This thing about it acts like a spicy sweetener when introduced into our favorite dishes.
You don't need to skip those amazing recipes. Instead, get ready to start making some yummy cuisines – using tomato bouillon – for yourself, your family, and friends.
Even if you are not new to using tomato bouillon, this piece will still be an eye-opener to what to explore when it comes to tomato bouillon. Plus, you will some pretty amazing alternatives I have highlighted for you when you seem to be out of stock of tomato bouillon.
Moreover, suppose you enjoy cooking and want to get the most out of your meals. In that case, it's critical to make substitutions in the right and appropriate manner. Read on for a beautiful insight.
What is Tomato Bouillon
Tomato bouillon is a seasoning mix that contains both salt and sugar. Seasonings, salt, beef stock, dehydrated vegetables, and a small amount of solid fat are dehydrated to make tomato bouillon.
Notably, tomato bouillon is both affordable and convenient, as well as imparting a great flavor to your dish. It can be used to flavor casseroles, stews, and soups.
Notably, tomato bouillon comprises some (if not all) of these components: tomato, salt, monosodium glutamate, corn starch, yeast extract, citric acid, maltodextrin, powdered cooked chicken, water, silicon dioxide, turmeric, yellow six lakes, dehydrated parsley, caramel color, sugar, beef fat, hydrolyzed corn protein, natural flavor, chicken fat.
Tomato Bouillon Uses in Recipes
Tomato bouillon is a tasty and versatile bouillon with the ideal tomato and chicken flavors blend. It mostly consists of tomato, chicken, onion, parsley, and a few spices to provide taste. It's commonly used in Thai rice, soup, sauce, and other meals.
See some interesting recipes that have tomato bouillon utilized in them:
Tomato Bouillon Substitutes
While tomato bouillon is a fantastic seasoning option for many meals, replacing it with the right substitute can add the right sauce and texture to your dish. So you have to pay attention to some tomato bouillon replacements that are also compatible with your recipe.
See some interesting alternatives you can employ instead of waiting on tomato bouillon:
Chicken Broth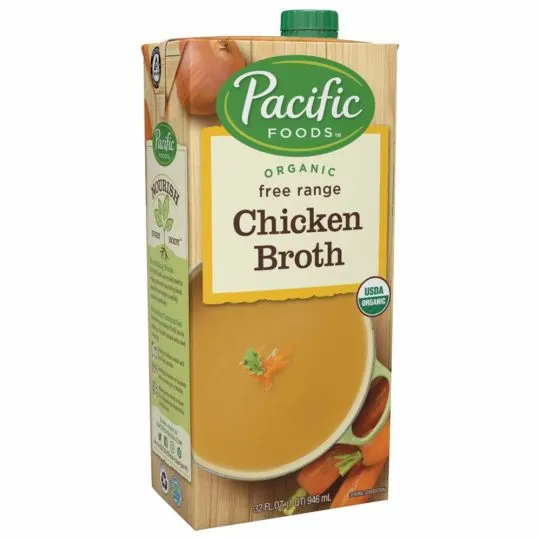 This is a decent recommendation for a tomato bouillon replacement. Notably, chicken broth will do a lot of good when you're unwell, and it is that beneficial. It has a faint flavor, ideal for patients recovering from illness who cannot eat or taste anything.
Moreover, chicken broth can benefit your health even if you are not sick because it is low in calories. It also aids in keeping you warm on cold evenings. Chicken broth can be consumed or used in cooking, and it's great in chicken soup, creamy chicken casserole, and any other dish that requires a boost of flavor.
Fortunately, chicken broth is a low-calorie, high-nutrient food with numerous health benefits – making it an excellent choice of substitution for tomato bouillon.
Chicken Stock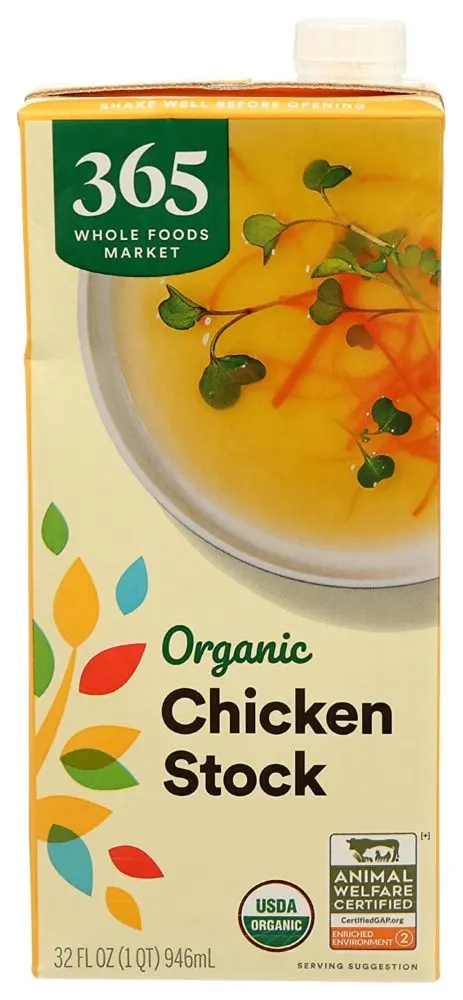 Tomato bouillon can easily be substituted with chicken stock. Typically, chicken stock comes in the form of chicken cubes. You can put them in a cup of water, then watch them swiftly dissolve – it should resemble chicken broth after it has been dissolved.
Alternatively, you can put the chicken stock right in the pot, where the heat should help it dissolve. Just after that, you can use the chicken broth in any dish or recipe you like – or as it calls for, tomato bouillon in it). You need to season appropriately with salt since tomato bouillon is typically salty.
Beef Broth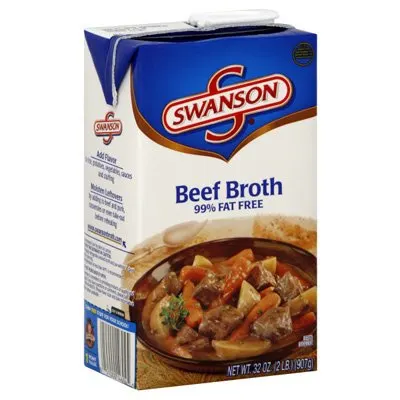 It would help if you also tried beef broth as a reliable substitute for tomato bouillon. Beef broth is made with cow bones that have been boiled, and you can also use the flesh leftover from the beef bones. After that, the liquid is filtered and turned into the broth.
The beef broth has been utilized for many years, and it may be found in a variety of dishes all over the world since it allows us to get the most of what we can get from cattle bones. Moreover, since the nutrients in the meat are now in a liquid state, they are also incredibly easy to use and digest.
Beef broth can be used effectively in a variety of dishes. Plus, plus it has certain beneficial elements but is low in calories.
Frequently Asked Questions (FAQs)
What can tomato bouillon be used for?
It's a basic ingredient that adds rich, flavorful depth and gratifying complexity to your recipes. Tomato Bouillon can be used in various recipes, including Chicken Roasted Vegetable Tortilla Soup and many Latin American cuisines, in addition to classic soups and stews.
Does tomato bouillon have gluten?
Technically, no. Even though it is not quite certified as gluten-free, tomato bouillon can still be deemed gluten-free since it includes no gluten-containing ingredients.
Can I use tomato bouillon instead of chicken bouillon?
Tomato bouillon is quite similar to chicken bouillon, but it has a stronger tomato flavor and taste. Nonetheless, chicken bouillon cubes can be substituted for tomato bouillon. So in your recipe, instead of water, use chicken broth or chicken stock.
Conclusion
Yes, tomato bouillon is a great addition to your everyday meals, and however, tomato bouillon is hard to come by in most stores. Under these unfortunate circumstances, knowing about reliable tomato bouillon replacements will prove to be beneficial.
Utilize and enjoy some top tomato bouillon alternatives available on the market. They should help you get a comparable flavor and taste to tomato bouillon.