Quite many people are partial to chicken tenderloins. And why wouldn't they? It's a tasty dish that blends into any recipe you add. And it can be cooked in many ways, making it an extremely versatile recipe to have at hand.
Of the numerous ways to prepare chicken tenderloins, the oven method has to be one of the most common. Still, not everyone knows how to get about this recipe when they come across it. Besides this fact, you may also not know how best it fits into their diet. Well, here, we'll address these factors and consider how best to bake chicken tenderloins in the oven.
Chicken Tenderloins Nutrition Facts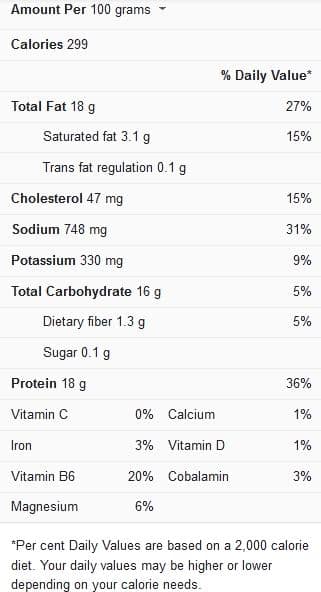 Why Oven-Baked Chicken Tenderloins?
But before we proceed to the 'how,' let's answer the 'why'. To some, chicken tenderloins are already a tasking recipe. And combining it with an oven cooking technique may further solidify such fear in their hearts. But it's far from so, as chicken tenderloins are as interesting as they're convenient.
Easy: Chicken tenderloins require a straightforward procedure with little instructions. As such, almost anyone with a bearing of the kitchen can make them, especially in the oven.
Healthy: Not only is the oven chicken tenderloin recipe delicious, but it's also prepared to suit many diets. So you can make it to fit your paleo, keto, and gluten-free, free preferences.
Flexible: This oven-baked chicken tenderloins' simple seasoning method allows it to blend with any recipe you use it. So it works as a standalone side dish, finger food, or a support base in sauces, stews, and veggie dishes.
Fast: You only need three ingredients to cook chicken tenderloins in the oven. And the full recipe would be done in no less than 20 minutes.
Cooking Chicken Tenderloins in the Oven
Now, you must realize how impressive chicken tenderloins can be if you know how to cook them. And you've discovered how versatile the oven cooking method makes it. So the next move is to consider the procedures necessary to prepare this recipe.
 

View this post on Instagram

 

Prepare the Oven
Chicken tenderloins are soft cuts of poultry, so they need to cook fast and soft. It's why the recommended temperature for the recipe is 400F. So, preheat your oven to this level, and set the rack to sit at the center of the oven. This position is the best place to get even cooking on your chicken tenderloins.
Prepare the Chicken Tenderloins
If the tenders are in the fridge, allow them to come to room temperature before you season. And when they're ready, arrange the tenders on a baking sheet and brush the entire surface with olive oil or melted butter. Then, apply a rich sprinkle of chicken rub to impart flavor on every part of the tenderloins. One great thing about seasoning chicken tenderloins is combining any blend of spices and herbs to suit your dish.
Cooking the Chicken Tenderloins
Once the seasoning has been applied, slide the tray onto the rack at the center of the oven. Then, bake the tenders for five minutes, after which you should flip them and bake for another five minutes. Once the tenderloins read 160F on a meat thermometer, they're ready.
At the approved doneness temperature, remove the chicken tenderloins from the oven, rest for five minutes, and then serve as desired.
 

View this post on Instagram

 

What Goes with Oven Baked Chicken Tenderloins?
The chicken tenderloin recipe pairs well with salads and rice dishes but is also a handy side dish or finger food at parties. And you can offer it with a sweet or spicy dipping sauce. You can also place this chicken tenderloin with mashed potatoes, curries, and pasta.
Print
Oven-Baked Chicken Tenders (16 Servings)
---
Two pounds chicken tenderloins

1/4 cup

melted butter

Two tablespoons

spice rub
---
Instructions
Set the oven rack to the compartment's center and prepare the oven to heat to 400F. While it preheats, place the chicken tenderloins on the baking sheet and brush them all over with melted butter. Then, sprinkle generously with spice rub all over the tenders and arrange them in spaced format on the tray.
Bake the chicken tenderloins for 10 minutes, flipping halfway through. Cook until the internal temperature reaches 160F. Then, set it down and leave to rest for five minutes before serving.
Also, consider this video recipe for more ways.