For a long time now, Bulgogi sauce has been identified as one of the best products to create a delicious Korean-inspired dish. It has also proven to be one of the most highly-rated sauces that can genuinely get you the feel of a Korean flavor when preparing a BBQ Beef. 
Recently, a call for a Bulgogi sauce alternative has become paramount, and the reasons for this are not far-fetched. People have now become intentional about how they want their sauce to taste and look like, some specific ingredients they want in it, how they also wish their sauce to be used when cooking, etc., to mention a few. 
However, the core purpose of this article is to throw more light on the points above and exclusively explain to you what to expect from a Bulgogi sauce and how it fairs concerning its alternatives. 
What is Bulgogi Sauce?
Bulgogi sauce is a famous Korean sauce or marinade. Bulgogi means "fire meat" in English. Bulgogi is a delicious sauce primarily made with soy sauce. Along with the richness of brown sugar, pears juice lends a fruity undertone to the sauce. The addition of garlic and ginger enhances this sauce. Although bulgogi may be used in various ways, it is most commonly and historically used to make Korean BBQ Beef. 
Aside from the fact that Bulgogi sauce is a delectable combination of diverse flavors, it also has a pleasant sweetness, owing to the addition of fruit juice and brown sugar. The renowned Korean sauce is an excellent marinade for grilled meats, but it may also be sprayed over burgers, chops, or stir-fried. Alternatively, pour over rice.
Bulgogi Sauce Uses in Recipes
Bulgogi Sauce has undertones of pear, ginger, and garlic, and as a matter of fact, it is delicious. It's a key component in Korean BBQ Beef. This simple dish is created from scratch and enhances the flavor of grilled steak. Slice boneless rib-eye steak into thin strips and marinate in your Bulgogi sauce for at least 2 hours or up to overnight. One tablespoon oil, heated over medium heat in a cast-iron grill pan Cook the beef in a single layer for 2-3 minutes on each side in the pan. Serve with chopped green onions and sesame seeds on top of rice or noodles. It's also great in marinades, dipping sauces, burgers, stir-fry chicken, and pork dishes served with rice or noodles.
Bulgogi Sauce Substitutes
Bulgogi sauce is perhaps the most well-known Korean condiment on the planet. It's flexible in that it may be used as a meat stir-fry sauce, and the tastes are delicious but mild enough to appeal to even picky diners. If you don't have any on hand, here are some excellent Bulgogi sauce substitutes: 
Teriyaki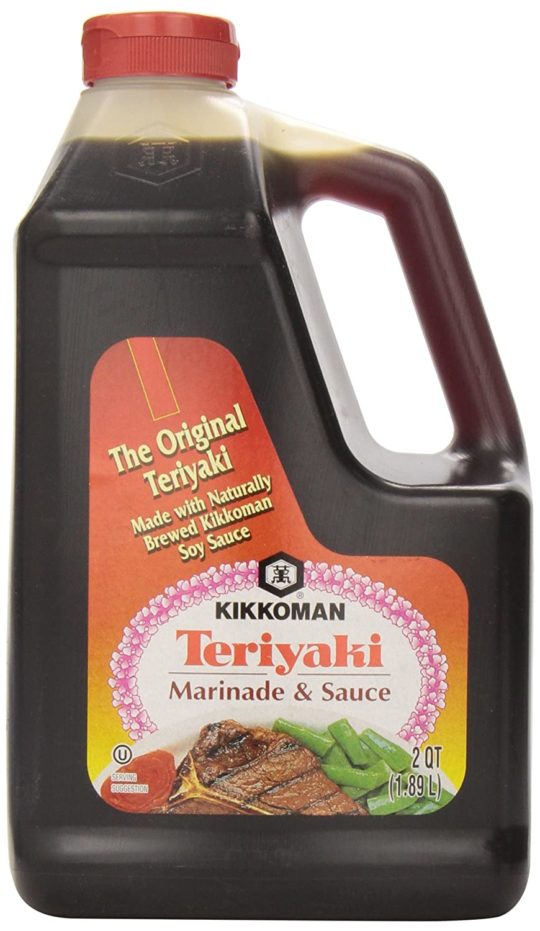 Teriyaki is a Japanese barbecue sauce that is quite similar to bulgogi sauce. Both cooking procedures use an open flame and a sauce that plays a crucial part in the taste profile. Because "Teri" means "shinny" and "yaki" means "grill," the literal meaning of this term is "shinny grill," similar to how bulgogi means "fire(Bul) meat" (Gogi). Bulgogi sauce may be used as a marinade as well as a dipping sauce.
The taste profile of bulgogi sauce is similar to teriyaki sauce in that it often incorporates soy sauce and sugar. Garlic and mirin are other everyday ingredients, which can also be included in some teriyaki sauce varieties. Other sweeteners will be substituted for sugar in some instances. Asian pears and honey are common sweeteners, and a bulgogi sauce may contain many sweets.
Traditional bulgogi sauce has no alcohol, although teriyaki sauce can contain both mirin and sake. 
Unagi Sauce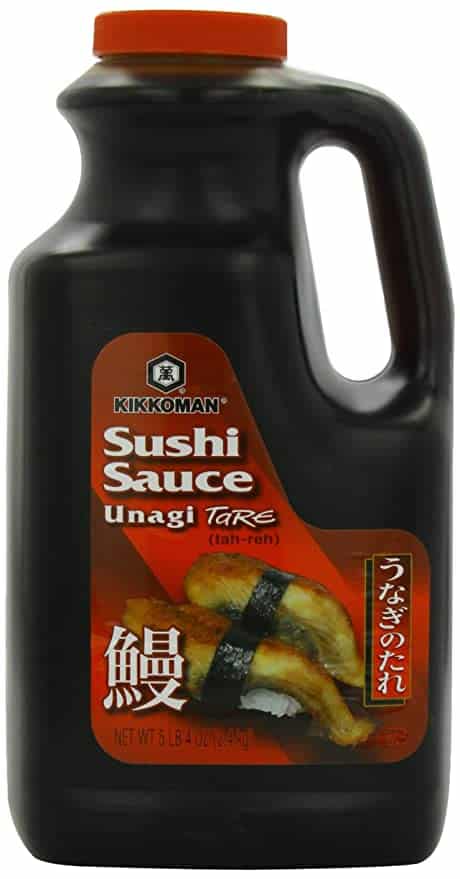 Like the Japanese teriyaki sauce, the unagi sauce can also be used as a substitute for the Bulgogi sauce. Because of its taste profile — sweet, savory, and full-bodied – this sauce is sometimes likened to BBQ in Japanese cuisine. Unagi sauce has a distinct umami flavor that is characteristic of soy sauces. Imagine a thick, caramelized soy sauce, and you've got yourself some unagi sauce. It's typically served with grilled eel (unagi), BBQ, and sushi rolls. Unagi sauce is produced by cooking four essential ingredients together to create a sweet, salty reduction that goes great on top of your favorite food. In addition, the unagi sauce is also as versatile as the bulgogi sauce in the sense that it can be drizzled over grilled eel, fried chicken, sushi, or other BBQ dishes, marinate meats before cooking, and also a stir-fry sauce too.
Kalbi or Galbi Sauce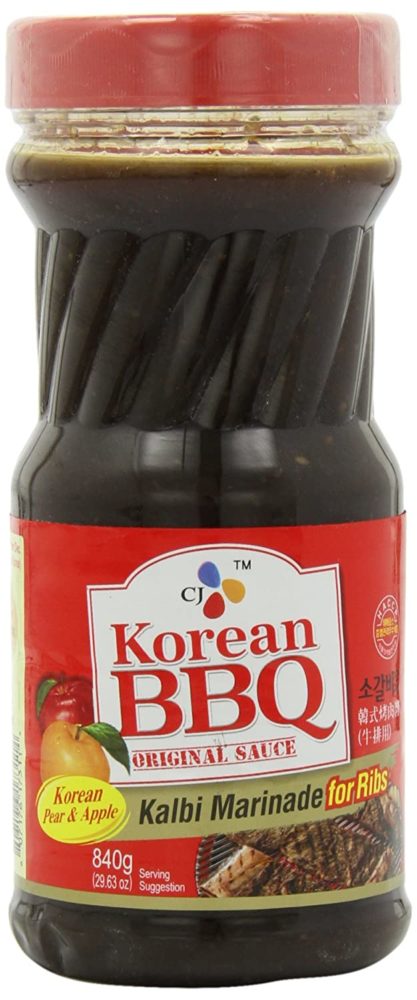 Kalbi (sometimes spelled "galbi") is a tasty Korean beef short rib dish. Every mouthful of Kalbi is bursting with flavor! Its somewhat salty taste comes from the soy sauce. At the same time, the brown sugar, mirin, and pear sweeten the dish and tenderize the meat. The sesame oil gives the heart a characteristic smoky or roasted taste. The garlic, ginger, and shredded onion, on the other hand, provide a pleasant flavor. 
Since both bulgogi and kalbi sauces are barbecue sauces, you might be puzzled about what the difference is. The main distinction is that Kalbi (or galbi as it's often known) is designed exclusively for short beef, whereas bulgogi is typically made with thinly sliced beef. Another important distinction is that Kalbi is nearly typically grilled or broiled rather than fried.
Frequently Asked Questions (FAQs)
What is a substitute for Bulgogi Sauce?
Bulgogi sauce is comparable to teriyaki and unagi sauce in Japan. Both can be used in place of Bulgogi sauce.
How is Korean BBQ sauce different?
Soy sauce, sugar, garlic, sesame oil, and even crushed pear and honey give Korean BBQ its refined and sweet flavor.
What is the difference between Korean and Japanese BBQ?
The primary distinction between Japanese and Korean BBQ is the flavoring of the meat. Korean BBQ uses marinades to flavor the heart, whereas Japanese BBQ is kept simple and focuses on the sauce.
Conclusion

Bulgogi is popularly used in many Korean dishes because it's sweet, savory, and easy to make. It's normal to opt for Bulgogi sauce's alternatives. You might prefer Teriyaki sauce over Bulgogi sauce because of the former's alcoholic taste, or you might even consider another option in Kalbi sauce over the latter because of how you want your beef to be cut. 
All the same, maybe because they all share some ingredients similarities, Bulgogi sauce, including its substitutes, are more or the same in terms of the value they offer, and they are good fits for your dishes.