A recipe for a boneless leg of lamb is a particularly lovely way to satisfy a hungry crowd. It's an Easter-worthy roast that's also great for family dinners and parties throughout the year. Cooking boneless leg of lamb recipes can always guarantee great outcomes, provided you have the appropriate cooking instructions.
If you'd like to learn how best to cook a boneless leg of lamb, you're in the right place. Take note of all our tips, instructions, and guidelines in order to arrive at delicious and ultimately pleasing results every time. Also, note timing guidelines so you don't overcook your meal.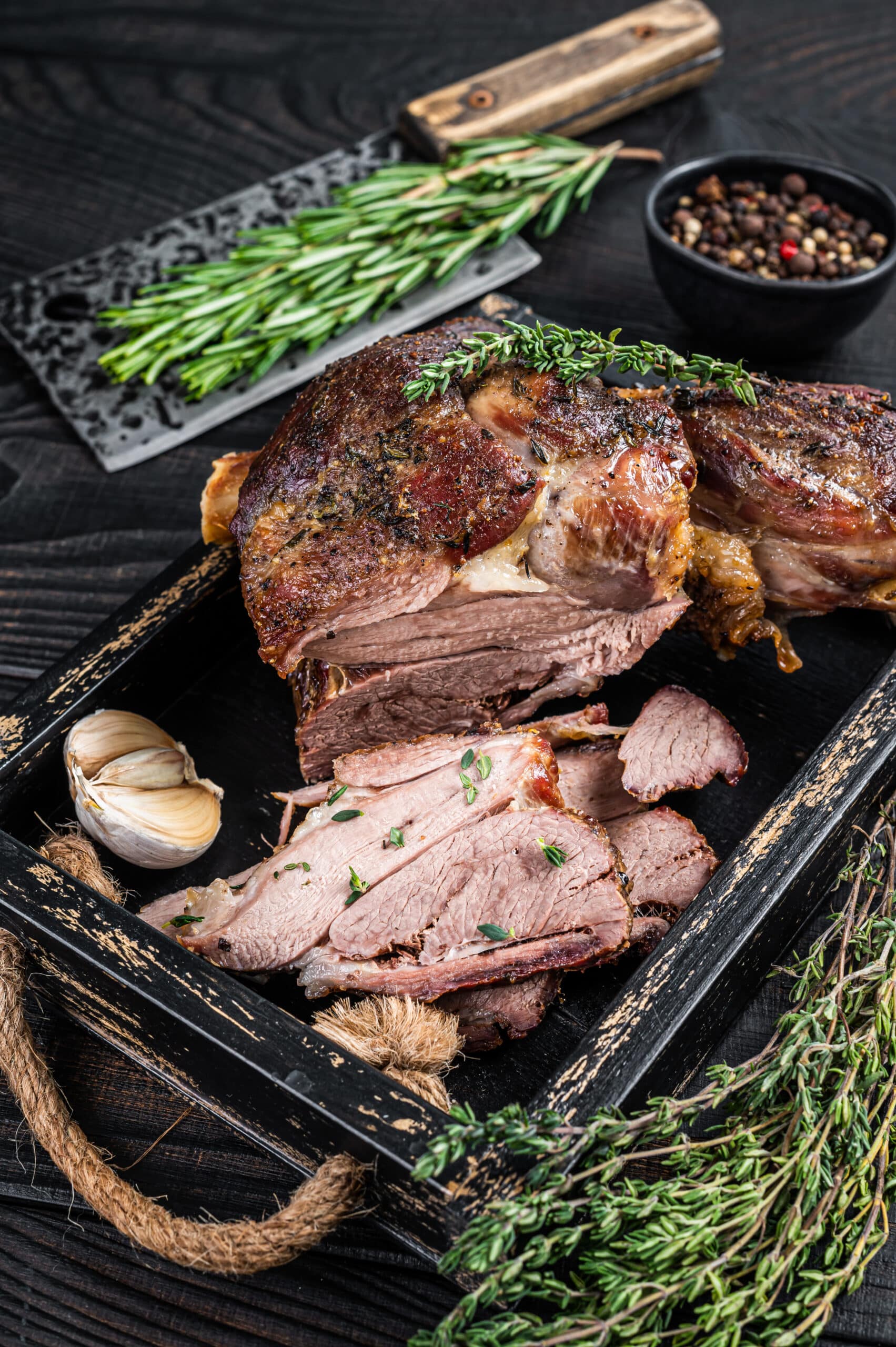 Lamb Nutrition Facts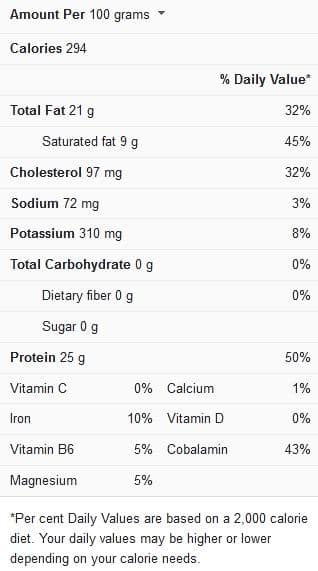 Tips for Cooking Boneless Leg of Lamb
It is recommended that you keep the following tips and suggestions in mind when working with a boneless leg of lamb in order to arrive at great-tasting results:
Bone-in versus boneless roasts – Despite the fact that both cuts are wonderful, boneless leg of lamb offers a few advantages. It's easy to carve and cooks faster, and it's also easier to fit into roasting pans, and you get more meat for your money (though you'll probably pay more money per pound for a boneless roast rather than a bone-in variety).
The best way to get tender lamb – It's important not to overcook lamb if you want it to be tender. Use an instant-read thermometer to ensure that you take it from the oven 10 degrees before it achieves your desired temperature (the internal temperature of cooked meat will typically keep rising after it is removed from the oven).
The temperatures to aim for with leg of lamb roasts are:
Medium-Rare: 145°F
Medium: 160°F
Well-Done: 170°F.
Avoid removing the casing on the roast before cooking – Ideally, you should ensure to keep the netting or rope on at all times during cooking. This is what holds the chunks of meat together in place, and the meat tends to fall apart if you remove it. If you need to remove it to properly apply the seasoning combination, make sure to knot it back in place afterward.
Seasoning ideas – Garlic, mustard, onion, mint, parsley, rosemary, black pepper, and thyme are just a few of the most ideal flavors to season lamb recipes.
Fresh rosemary can be used for dried rosemary in any recipe that asks for it. In fact, fresh rosemary has a stronger flavor and fewer woody leaves than dried rosemary. Many recipes will include rosemary in the herb blend, but for a more powerful flavor, you can add minced fresh rosemary leaves to the herb rub.
Making ahead and storage tips – Pay attention to the following tips:
To make your leg of lamb ahead: To save time on a hectic holiday cooking day, you have the option of stuffing and seasoning the leg of lamb roast ahead of time. Afterward,  cover and refrigerate the roast for up to 24 hours. Then bring it to room temperature before roasting it according to the recipe.
To store: Refrigerate the cooked roast whole or sliced for up to 5 days in an airtight container. The taste of the cold roast is quite amazing.
 

View this post on Instagram

 
Cooking Time for Boneless Leg of Lamb
The appropriate cooking time for a boneless leg of lamb recipe has been described in the table below:
| | |
| --- | --- |
| Cooking procedure | Cooking time |
| Initial roasting for boneless leg of lamb in the oven at 425 degrees Fahrenheit | 15 minutes |
| Cooking at a reduced temperature of 350 degrees Fahrenheit | 1¼ hours |
Print
Roasted Boneless Leg of Lamb (10 Servings)
---
5 ½

pounds of boneless leg of lamb
For the Dijon Herb Paste
¼ cup

of extra virgin olive oil

2 tablespoons

of Dijon mustard

4

medium garlic cloves, minced

2 tablespoons

of dried Herbes de Provence

1 tablespoon

kosher salt

½ teaspoon

freshly ground black pepper
---
Instructions
In a lined baking sheet coated with foil, place an oven-safe rack (this will help for easy cleanup).
Unroll and untie the lamb roast if it is knotted. Trim the top and bottom of the roast to remove thick sections of fat and tendon; make sure to leave a thin layer of fat on top of the roast.
In a medium mixing bowl, whisk together all of the ingredients for the Dijon Herb Paste until they blend into a uniform paste.
Apply a third portion of the herb paste to the underside of the roast. Fold  the roast back into its original shape and secure it with three strands of kitchen twine in the center and on both ends. Rub the remaining herb paste all over the exterior. Place the roast, seam side down, on a rack on the prepared baking sheet, and set aside to get to room temperature. At the same time, the oven should be heating up.
Set up and preheat your oven to 425 degrees Fahrenheit.
Allow about 15 minutes of cooking time in the hot oven for the lamb roast. Afterward, turn down the heat to 350 degrees F and cook the leg of lamb roast for 1 to 1 ¼ hour, or until an instant-read thermometer placed in the center of the meat reads 135 degrees F (this is the ideal temperature for medium-rare results – the temperature will still rise as the roast is left to rest before slicing). Place the roast on a cutting board and set aside for 15 to 30 minutes before cutting into it.
Using kitchen shears, snip the twine and discard it. Thinly slice the roast (approximately ¼ inches) and put it on a dish. Serve and enjoy your meal.
This is a straightforward and easy recipe to work with, and you may already be able to guess that the results are delicious. The entire cooking duration for this leg of lamb recipe is 1 hour and 45 minutes, including a prep time of 15 minutes, a cook time of 1 hour and 15 minutes, and a 15-minute resting period before slicing.
If you're interested in more ways to cook a leg of lamb recipes, then we recommend that you try this video recipe.