Burgers are (rightfully in this case) regarded as an American barbecue classic. Simple to grill and delicious when done correctly, you may still encounter some issues, such as a charred exterior and a raw center. So, what then is the secret to doing it right? That's exactly what we're here to demonstrate.
In this article, we'll teach you everything you need to know about grilling a delicious burger. Also, be on the lookout for great tips that can transform the cooking process into a professional-level display of excellence while producing mouthwatering results.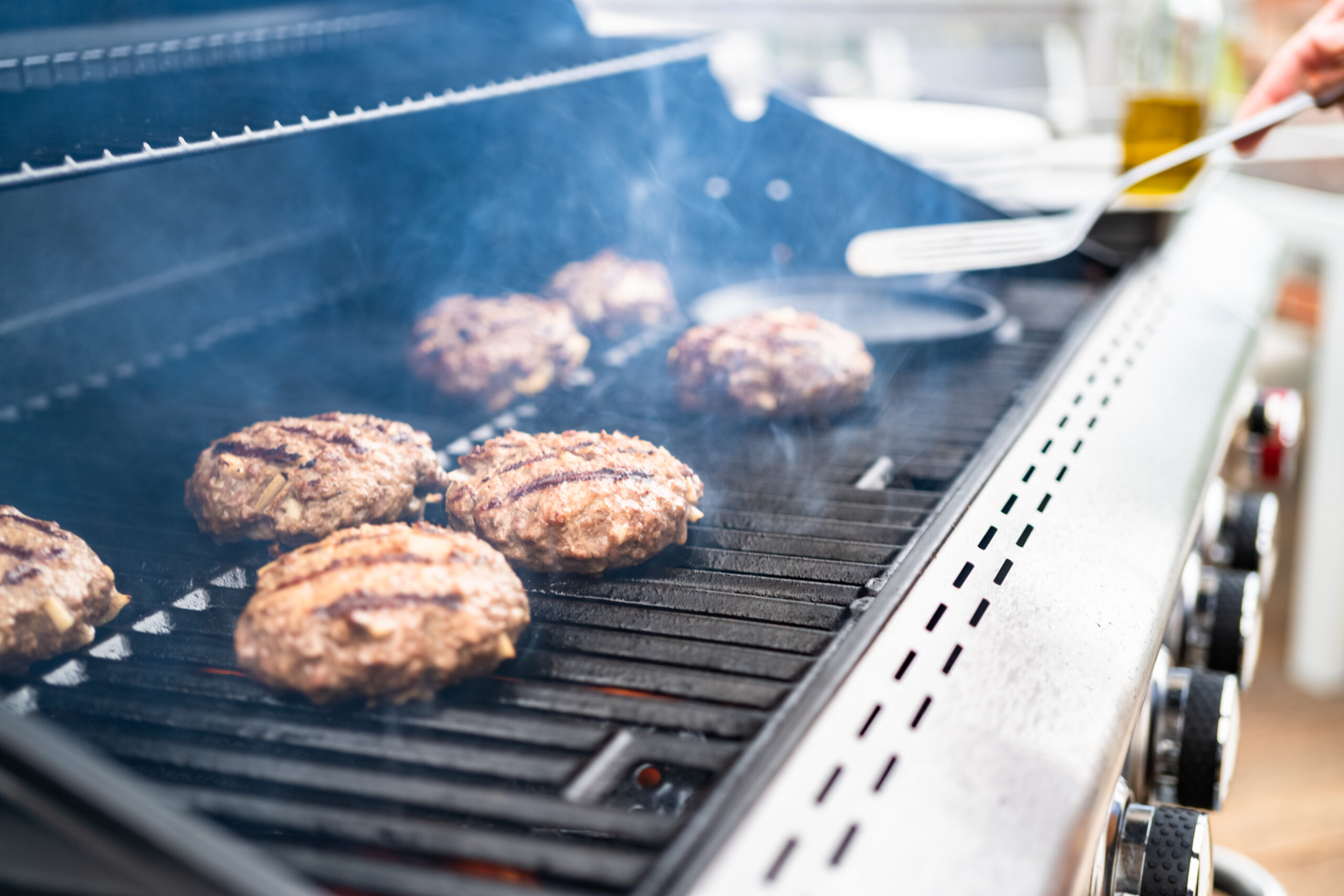 Burgers Nutrition Facts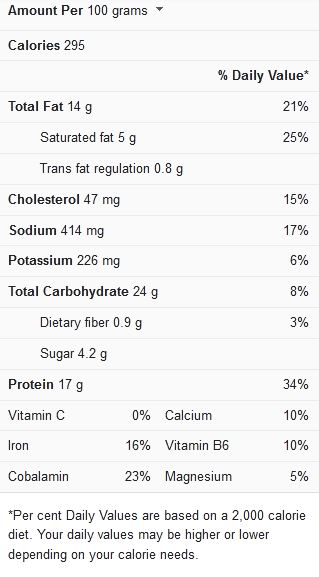 Tips for Cooking Burgers
These tips and suggestions will help you get the best out of your burger grilling experience:
Buying the proper ground beef – A burger can be seasoned in a hundred different ways, but it's worthless unless built on a good foundation. Instead of extra-lean ground beef patty blends, use ground beef with a higher fat content for a juicy, delicious burger.
The ideal ground beef for grilled burgers is an 80/20 blend of 80 percent lean beef and 20 percent fat. The 80/20 ground beef found in supermarkets is usually ground chuck, which is excellent for burgers. (Ground sirloin, which tends to dry up when grilled at high heat on the grill, is normally used for something leaner like 90/10.)
Leave the meat cold – When you combine the heat from your hands with room-temperature ground beef, the fat might melt and smear. This keeps the fat from sticking to the lean meat and rendering too much during the cooking process, resulting in a dry, dense burger.
The answer is to keep the meat cold and form the patties as fast as possible.
Refrigerate the ground beef until you're ready to season it and shape the patties. Then stir in the ground beef until it just comes together, a little more than a second. Form the mixture into patties and place them in the fridge until ready to grill.
Don't overmix the ground beef – When it comes to combining the ground beef and creating patties, less is more. You're aiming to get the fat and protein to bind together, but if you overmix it, the binding will "break," resulting in a dry, crumbly, and flavorless burger.
To avoid overmixing, sprinkle the seasonings evenly over the ground beef and gently fold them in with your hands.
How can you know when the meat has been well mixed? Take a quarter-sized piece of ground beef and flatten it to the palm of your hand after combining it with any spices or other add-in ingredients. Your palm should be facing down, and you're ready to go if the meat sticks.
Getting the correct burger size – Make your burgers about 1-inch thick at the borders and one inch larger than the buns to ensure they fit on your buns. This accounts for the natural shrinkage that occurs throughout the cooking process.
Dimpling the patties is used to prevent the burger from ballooning up in the middle. Although a thumbprint or tablespoon indentation will stop the burgers from ballooning up in the middle, they will still shrivel. Making a large, shallow indentation in the patty, on the other hand, works perfectly.
The outer ½-inch of the patty should be slightly taller than the middle. Also, rather than smashing the patties together in your hands, lay about 5 ounces of meat on a parchment-lined pan or dish. Make a shallow dimple-like depression in the top of the burger with one of your hands while pressing your other hand against the sides to form a circle. This will form an indentation in the ground beef without overheating or overworking it.
View this post on Instagram

Cooking Time for Burgers on Charcoal Grill
When cooking burgers on a charcoal grill, we recommend following the timing guidelines in the table below:
| | |
| --- | --- |
| Burger type | Cooking time and internal temperature |
| Medium-rare burgers | 2-3 minutes (135°F to 140°F) |
| Medium burgers | 3-4 minutes (145°F to 150°F) |
| Well-done burgers | 5-6 minutes (160°F to 165°F) |
If using a grill
Preheat a gas grill to high or a charcoal grill to high until the embers are brilliant orange and ashy.
Brush the oil on the burgers. Grill the burgers on one side until they are golden brown and charred, do this for about 3 minutes for beef and 5 minutes for turkey.
Turn the burgers over. Cook beef patties until golden brown on the second side and slightly charred, 4 minutes for medium-rare (3 minutes if topping with cheese; see step 3) or until the desired degree of doneness is reached. Cook turkey burgers until cooked through on the second side, about 5 minutes.
If using a grill pan
Preheat a grill pan over high heat on the stove-top. Cook the burgers following the directions above using the grill.
If you're using a saute pan or griddle (preferably cast iron), do the following:
Print
Perfect Burger Recipe (4 Servings)
---
1 ½

pound of ground chuck (

80

percent lean) or ground turkey (

90

percent lean)
Kosher salt and freshly ground black pepper

1 ½ tablespoon

of canola oil

4

slices of cheese (optional)

4

hamburger buns, split; toasted, if desired
---
Instructions
Cut the meat into four equal pieces (about 6 ounces each). With your thumb, make a deep indentation in the center of each chunk of meat, then form it loosely into a ¾ -inch-thick burger. Season each burger with salt and pepper on both sides.
Notes
This recipe is great to try if you want to enjoy delicious hot burgers with your family. The entire duration of the cooking process for this recipe is 20 minutes, including 10 minutes of prep time and 10 minutes of cook time. So as you can see, it's quick and easy and delivers mouthwatering results.
If you'd like more burger recipe ideas, then we heartily recommend this video recipe.