So, you're making dinner for your family and already have a juicy roast sitting in the freezer. But then, you forgot to bring it out to the fridge to thaw the day before, and now you're stuck with a solid block of meat and less than 12 hours to cook. This would be a great time to put your crockpot to work, as you can prepare your roast dinner in a slow cooker with zero hassle. But to guarantee a perfect result every time, you need to get the timing just right.
Roast Nutrition Facts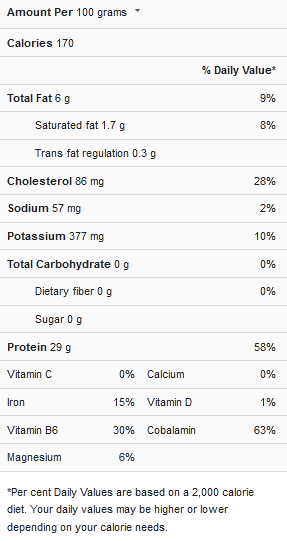 Why Use a Crockpot for Frozen Roast?
You've probably heard the saying that cooking frozen meat is taboo, and are now wondering if this doesn't apply to the crockpot suggestion as well. While the statement is true, the crockpot offers a shortcut advantage for a frozen roast that makes it perfect for such a situation. So, why should you cook a frozen roast in a crockpot? Well, the answers are right below;
It's Thorough: The time it takes to cook roast in a crockpot is enough to defrost the roast and cook it to tender doneness.
It's Juicy: Crockpot recipes though time-extensive, reward you with the moistest, juiciest roast dishes you've ever made, even if you started with frozen meat.
It's Easy: You won't have to nurse the recipe the entire time. Toss the ingredients into the pot with the frozen roast, set the timer, and enjoy a glass of wine while it cooks!
It's Flexible: You can influence the roast's flavor however you like, and with any blend of spices, seasonings, herbs, or veggies you prefer.
Making Frozen Roast in a Crockpot
You can prepare both frozen beef and pork roast in the crockpot without thawing. But you'll have to note a few factors when preparing the recipe;
Ensure that the crockpot is large enough to contain the frozen roast so the cooking can be efficient. A 2.5 pounds roast will comfortably sit with veggies in a six-quart crockpot, but you can keep your options around three to four pounds.
Since you're cooking the roast in its frozen form, you'll have to skip the searing step as it won't work.
Both beef roast and pork roast can be cooked frozen in a crockpot, but the latter should be cooked to a safe temperature. As such, consider attaching a meat thermometer to the pork roast before setting it to cook. Pork needs to reach an internal temperature of 145F to be considered safe for eating, but a fork-shreddable result is a visual tell that the meat is fully done.
Most recipes suggest you line the crockpot before placing the roast in it, but you can skip that and grease it with olive oil instead.
Any combination of herbs, seasonings, and spices will work for the frozen roast in a crockpot. You can even include BBQ sauce, Worcestershire sauce, hot sauce, or soy sauce. If you're making a frozen beef roast, try beef broth instead of water. Also, consider vegetable stock for frozen pork roast.
If you're cooking thick veggies like carrots and potatoes for your menu, add them with the frozen roast one hour before the cooking ends.
Cooking Time for Crockpot Roast (Frozen)
Once you've figured out the tips above, you can proceed to cook the roast. Start by placing the roast in the crockpot and adding broth or water. Then, add your preferred seasonings, cover, and cook for six hours on HIGH, or until the meat is tender. If you're dealing with frozen pork roast, ensure that the meat reaches 145F before serving. And if your recipe includes vegetables, add them one hour before the cooking stops.
Both beef and pork roast should be done when the meat can be easily shredded with a fork. But ensure to let the roast rest for at least five minutes before you do. You can also transfer the pan juice into a saucepan, add a thickener, and turn it into a delicious gravy.
Print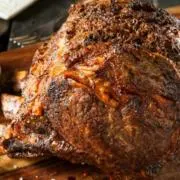 Crockpot Roast (8 Servings)
---
---
Instructions
Put the frozen roast inside the crockpot and pour the broth on top. Then, combine the spices and seasonings in a bowl, and spread on top of the meat.
Cover the slow cooker and set the program at HIGH for six hours. At the five-hour mark, open the crockpot and add the vegetables and onion.
At the six-hour mark, check the carrots and potatoes for fork-tenderness, and observe the meat. You should have the beef easily come apart when pulled with a fork.
Transfer the meat to a serving plate and let it rest for five minutes.
Meanwhile, transfer the pan juice into a saucepan over medium heat, add ground black pepper, and stir.
Make a slurry from cornstarch and water, add it to the pan juice, and stir until it thickens.
Serve the roast along with the gravy and vegetables.
You can also watch this video for more help.