Meatloaf is a traditional American dish that is always quite the hit with families. Agreeably, meatloaf recipes are very straightforward (and satisfying) to prepare, yet there are a few factors, such as cook time, that might throw some novice home cooks off.
However, don't let this stop you from enjoying a homemade meatloaf whenever you want. In this article, we've put together a number of simple, yet useful tips and tricks that will help arrive at tasty and moist results with meatloaf recipes anytime, any day. We recommend that you also pay attention to our timing guidelines to guide you to the best possible results.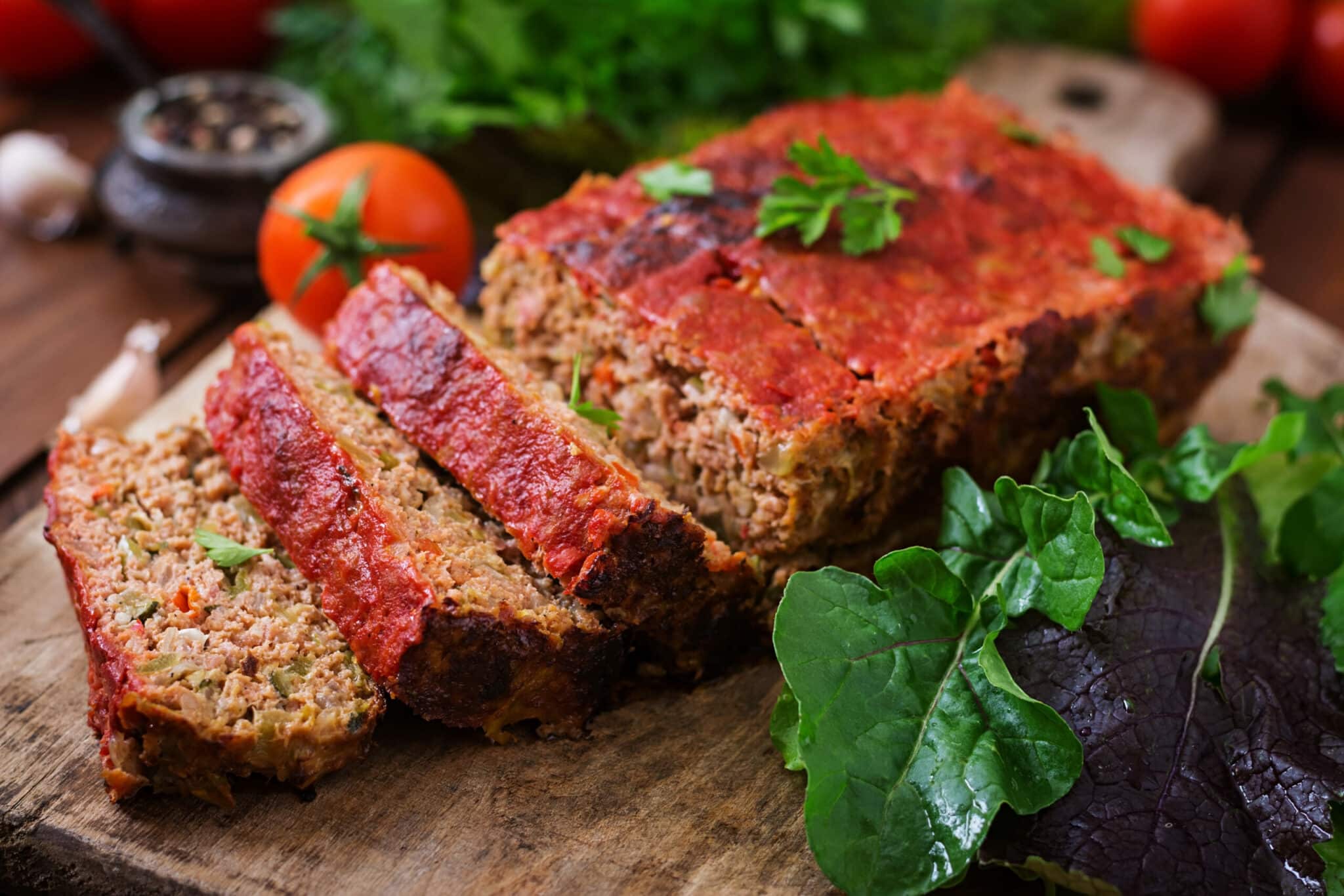 Meatloaf Nutrition Facts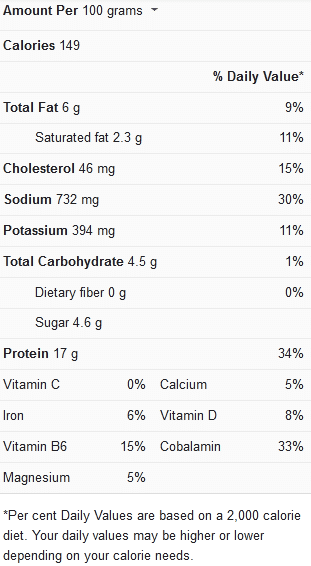 Tips for Cooking Meatloaf Per Pound
We have compiled a number of helpful tips, guidelines and cooking guidelines that will help you achieve desirable results when cooking meatloaf:
Keep your meatloaf from falling apart – When there isn't enough to keep the meatloaf together, it breaks apart. A good meatloaf is typically held together by eggs and breadcrumbs, and the recipe you're following has to provide you with the appropriate quantities of these ingredients to get the best results. Cooking time for meatloaf is also vital because it will inevitably fall apart if overcooked.
For a moist meatloaf – Using moist ingredients is one of the keys to making meatloaf with the most delicious and moist quality. While the breadcrumbs are needed to hold the mixture together, the addition of milk, eggs, as well as ketchup not only contribute taste but also moisture.
It's also really important to use high-fat meat types in order to avoid a dry, gritty meatloaf. Adding generous amounts of eggs, milk and ketchup, is really important to keep a delicate and moist texture on the meatloaf's interior, so don't take this tip lightly.
Ideal cooking time – Cooking times for meatloaf recipes will most likely vary, especially due to the differences in the size of the loaf. 350°F is the typical cooking temperature for meatloaf. 35 to 45 minutes for every pound of meatloaf at 350°F is a good rule to follow. We have provided timing instructions per pound of meatloaf in the next section of this article.
Using a meat thermometer to monitor the internal temperature of your meatloaf is the easiest method to avoid overcooking or undercooking. The interior temperature of a meatloaf should be 160°F, so make sure to work towards that.
View this post on Instagram
Cooking Time for Meatloaf Per Pound
The ideal timing guidelines to follow when cooking meatloaf per pound has been described in the table below:
| | |
| --- | --- |
| Cooking procedure | Cooking time |
| Cooking 1 pound of meatloaf in the oven at 350 degrees Fahrenheit | 35 to 45 minutes |
| Cooking 2 pounds of meatloaf in the oven at 350 degrees Fahrenheit | 1 hour to 1 hour and 20 minutes |
| Cooking 3 pounds of meatloaf in the oven at 350 degrees Fahrenheit | 1½ hour to 2 hours |
Print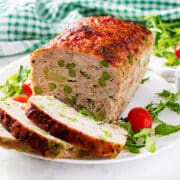 Meatloaf recipe (8 Servings)
---
For meatloaf glaze
½ cup

of tomato ketchup

2 tablespoons

of cider vinegar

1 tablespoon

of brown sugar, lightly packed
---
Instructions
Preheat the oven to 180 degrees Celsius/350 degrees Fahrenheit. A bread tin should be oiled or sprayed.
In a small bowl, combine all of the ingredients for the glaze. Remove from the equation.
Put the breadcrumbs in a large mixing basin for meatloaf. Grate the onion on top. Make sure all of the breadcrumbs are wet.
Mix in the remaining ingredients. Using your hands, thoroughly combine the ingredients. Pinch together then smooth over cracks and creases to form a loaf shape (this should help avoid cracks while the meatloaf is baking).
Place in a loaf pan. Brush on a good amount of glaze, about ½ cup.
Preheat the oven to 350°F and bake the meatloaf for 45 minutes. Take the meatloaf out of the oven, then brush it with the majority of the glaze. Scoop or pour off any surplus fat that has accumulated.
Cook the meatloaf for another 30 minutes at 350°F. Remove the meatloaf dish from the oven.
Allow for a 10-minute rest time before turning the meatloaf out and slicing it into thick pieces. You'll see a little crumbling around the borders of the first slice or two; this is acceptable and reflects the meatloaf's softness (if there's zero crumble, it suggests a firmer and less pleasant meatloaf).
With a dab of ketchup, steamed vegetables, and creamy mashed potatoes, this dish is perfect.
This meatloaf recipe is one that yields such tender and delicious results at the end of the cooking. The entire cooking duration for this recipe is 1 hour and 30 minutes, including a prep time of 15 minutes and an active cook time of 1 hour and 15 minutes. Make sure to adhere to the timing guidelines in this recipe because overcooking your meatloaf may lead to less desirable results.
If you'd like to see more meatloaf recipe ideas or inspiration, then check out this video recipe.
Notes
Because Panko breadcrumbs are typically bigger than regular breadcrumbs, they'll help soften the meatloaf. They are usually in the Asian area of your supermarket, as well as with regular breadcrumbs.
When compared to ordinary salt, bouillon cubes give the meatloaf a lot better flavor.
The loaf pan used in this recipe measures 23 x 13 x 6 centimeters / 9 x 5 x 2.5-inch. Your meatloaf recipe will work nicely as long as you have a loaf pan that is roughly the same size, however your results may be flatter or higher.
Grated onion Is a quick and easy way to make your meatloaf more soft (wet breadcrumbs puff up when cooked) and introduce a mouthwatering onion flavor without having to saute diced onion separately.