Yams are delectable tubers that go well with both savory and sweet meals. They're commonly simmered or baked (peeled or unpeeled) as a side dish, and they can be used in a variety of stew, soup, and braise recipes. If you've never tried roasting yams in the oven, then you're definitely missing out on a lot.
In this article, we'll show you the best ways to cook yams in the oven to achieve the best-tasting results. Make sure to pay attention to our helpful tips, as well as our timing guidelines in order to get desirable results with yam recipes in the oven.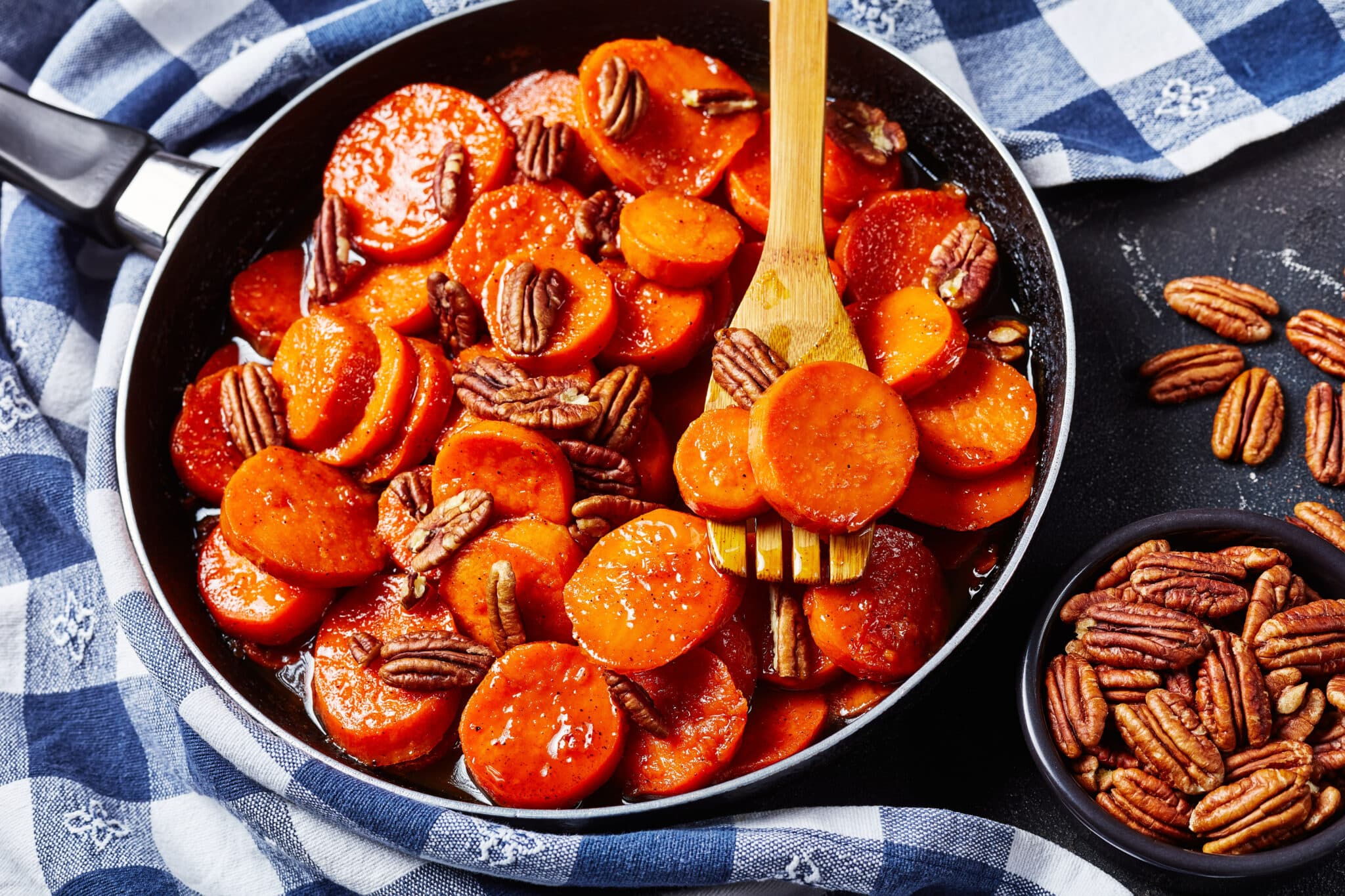 Yams Nutrition Facts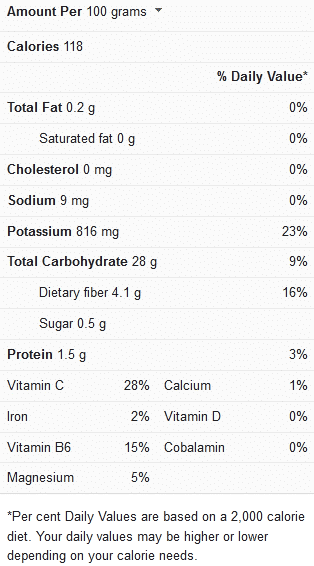 Tips for Cooking Yam in Oven
We have outlined a number of helpful tips and guidelines below to help you get the best results from cooking yams in the oven:
Buy the best yams possible – Yams are typically available all year, although the winter is their peak season; you may want to keep this in mind because you'll find the best yams in their peak season. Look for yams that are between small to medium-sized.
The yams you choose should be smooth, solid, and free of soft places when purchasing. Whole, unpeeled yams can be stored for up to a week in a cold, dry place. Yams should not be kept in the refrigerator because they will dry out.
Clean the yams properly – Yams are root vegetables, like sweet potatoes, and they are cultivated in the ground. As a result, they usually arrive with a good load of dirt on their bodies when bought. Make sure to scrub the yams thoroughly inside the sink under running water before baking them in the oven. This will prevent you from having sand or grit in your meal when it's done cooking.
Different ways to prepare your yams for cooking – You have the option of cooking your yams inside the oven either in peeled or unpeeled forms. You can also choose to oven-roast the yams whole, dice them, or slice them into fry-shaped sizes. Each approach comes with its own set of instructions. Yams make a terrific side dish for many different meals when cooked in the oven.
Different cooking methods in the oven – There are a number of ways in which you can cook yams in the oven. Typically, you'll get different results from each method but all results taste equally good. As such, you can choose any method that is most convenient for you:
Baking Whole Yams in the Oven
Follow these easy steps to bake your yams whole in the oven:
Using a brush, scrub the yams clean beneath flowing water and wipe them dry. Using a fork, prick several areas of the tuber.
Heat up your oven to 435°F and bake the yams for about 45 minutes to an hour, or until they get soft.
Afterward, take the yams out of the oven, then wrap each tuber in a kitchen towel, and roll them atop the counter to soften the flesh.
Carve an X into the top of each yam, then push the skin of the yam upwards to drive the flesh upwards.
Then, as desired, serve your baked yams.
Baking Yams in Diced Pieces
Follow these steps
Wash the yams and peel them before cutting them into small chunks or dice.
Drizzle a bit of oil or brush some butter on top of the cut yam pieces and spread them out equally on a baking pan.
Season the yam pieces with your favourite seasonings and bake for 30 minutes at 400F in a preheated oven.
Afterwards, serve your baked yam dice and enjoy your meal
Baking Yams in Fry-sized Pieces
Follow these steps if you want to bake your yams as fries
You'll need to peel your yams and split them in half for this cooking method.
Cut them into tiny slices or wedges after that, then combine the pieces in a large mixing basin with the oil, spice, and salt.
Toss the fries with the seasoning before moving them into a baking sheet.
Roast the yam fries in the oven for about 30 minutes, making sure to turn them once halfway through.
When the fries are crisp and golden brown, they are done.
You can choose any of the methods described above and you'll be sure to get delicious results with oven-cooked yam recipes.
Cooking Time for Yam in Oven
Take note of the timing guidelines in the table below when cooking yams in the oven:
| | |
| --- | --- |
| Cooking procedure | Cooking time |
| Cooking yams in the oven at 350 degrees Fahrenheit | 45 to 50 minutes |
Print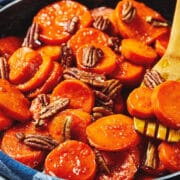 Baked Candied Yams – Soul Food Style (6 to 8 Servings)
---
---
Instructions
Heat up your oven to 350 degrees Fahrenheit.
The yams should be washed while the oven is heating up. Afterwards, the yams should be peeled and chopped into ½-inch thick slices.
Fill a 9×13 baking dish halfway with the cut yams.
Melt the butter in a medium-sized saucepan over medium-low heat.  Sprinkle in the white and brown sugar, ground nutmeg, ground cinnamon, ground clove, and ground ginger as soon as the butter has melted.
Remove the pan from the heat, combine the ingredients, and then add the vanilla essence.
Pour the candied sauce over the yams, making sure that all of them are covered properly in the mixture.
After that, cover the baking dish with foil and bake the yams for 30 minutes.
After removing the yams from the oven, brush them with the candied mixture.
After taking the yams out of the oven, brush them again with the candied mixture.
Bake the yams for another 15 to 20 minutes, ensuring to keep them covered during this period.
Before serving, take the yams out of the oven and set them aside for 10 minutes.
Serve your candied yams and enjoy.
These candied yams baked in the oven are a hit with everyone! This recipe will usually serve around 8 people, but if you're feeding a large group, you might want to prepare several yam servings. You may easily double or quadruple this recipe, but make sure to stick to the timing guidelines.
If you'd like more recipe ideas for cooking yams in the oven, then make sure to check out this video recipe.