There are numerous methods to prepare frozen foods, whether frozen chicken, pork, beef, rib, turkey, venison, etc. Chances are it's going to leave you with quite a satisfying savory taste. It's also an easy way to get meals done without wasting too much time and effort in the kitchen, especially when serving guests. However, getting your desired results depends on how well you follow these cooking guidelines and tips.
If you're unsure how to get a frozen roast done, you've got absolutely nothing to worry about; be sure to take note of the necessary tips, fact-filled guidelines, and cooking directions that will help you achieve a great outcome once cooked.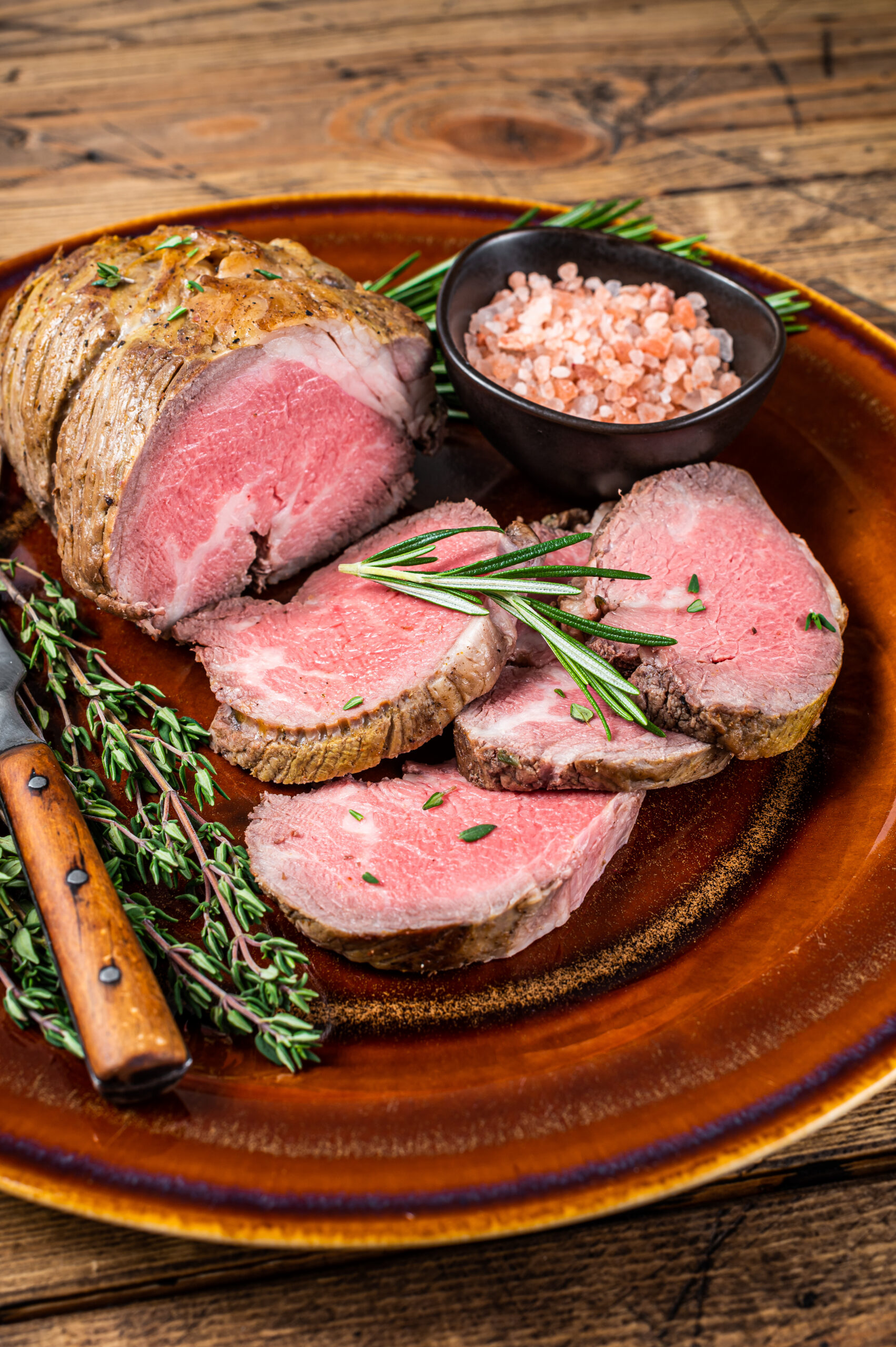 Roast Nutrition Facts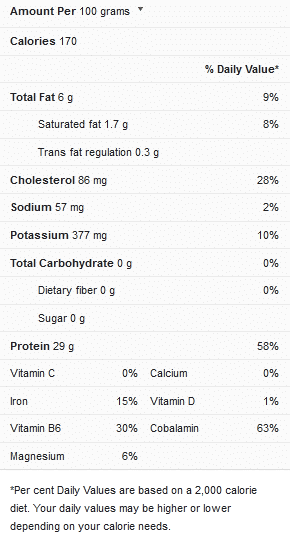 Tips for Cooking a Frozen Roast in the Oven
To get a satisfactory result when cooking a frozen roast in an oven, the following essential culinary tips and guidelines should be taken note of:
Frozen roasts and where to find them – Purchasing frozen food items can be most challenging, especially for those who are trying it out for the first time. Although, they're available in many abattoirs and are getting quite popular in high-end supermarkets and grocery stores. Also, be sure to inquire about special orders at the meat counter. They are also available for purchase on the internet.
Appropriate cooking procedures – Regardless of whatever type of roast you're working with, you would want your result to come out with a nice crust, well done on the outsides, hopefully, a medium-rare on the inside. To achieve this, take note of these steps below:
Proper seasoning – When cooking frozen roast dishes, you never want to over or under-spice your roast. However, some accessible seasonings include your ground pepper, salt, some garlic/onion, some vegetables, brown sugar, etc. A key point to keep in mind is that whenever you're seasoning, it's advisable to make use of what works best for you.
View this post on Instagram

Cooking Time for Frozen Roast in the Oven
The following ideal timing guidelines in the table below are sure to give the best results when cooking a frozen roast dish in an oven:
Cooking Procedure
Cooking Time
Cooking a frozen roast in the oven at 250°F- 275°F
40 – 50 minutes
Print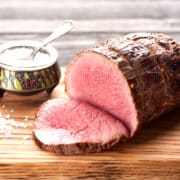 Oven-Baked Frozen Roast (2 – 3 servings)
---
2

–

3

lbs chuck roast
Seasoning salt
Ground peppers/ bell or spring pepper
Soy sauce (optional)
One sprig of fresh parsley, rosemary, or celery (as desired)
Vegetable/Olive oil (optional)
Brown sugar
Onion/garlic powder
Potatoes (optional)
---
Instructions
Take out your frozen roast from the refrigerator after purchase. Preheat your oven to 250°F, which is expected to cook for 40-50 minutes, unlike the beef roast, which takes approximately 2hours and 30minutes to cook. Hence, you must cook your roast real nice and slowly.
You could wash your frozen roast before seasoning it on even sides if you wish to. Place your frozen roast on a kitchen foil in a roast pan or baking dish. After that, properly wash and chop the vegetables you would be using and place them around the roast. Next up, mix all your seasonings, spreading them thoroughly over the roast on all sides.
Add half a cup of water to your roast or baking pan, pouring generously to get the water underneath the roast and vegetables.
Cover up with another kitchen foil and bake in the oven for 275°F – 300°F. If you desire a tender and juicy roast, you've got to cook low and slow. Note, in the absence of a roasting pan or baking dish, and you can also use a crock-Pot or pressure pot.
After cooking for the set time, turn off your oven and remove the roast. If you find out it's not yet tender enough as you'd like, you can always bake it again for an extra 10 -15 minutes. Your once frozen roast should be tender by then, and if you look closely at the baking pan, you will notice the moisture and textures on the roast. Ideally, you serve with some baked macaroni or mashed potatoes. It can also be used in making gravy or added to an already cooked dish.
No matter the type of roast you purchased, the recipe for cooking a frozen roast is mostly quick and easy, and it also delivers such delicious results that your family would certainly enjoy. Plus, since it's more baked in an oven, its fat contents are minimal, unlike when you fry or grill the roast.
If you need more recipe ideas and inspiration on preparing the frozen roast, we suggest that you check out this video recipe.