Baby Bella mushrooms are among the tastiest varieties you'll find on the market. And while many may worry if they're different from white and Portobello, the reverse is the case. White mushrooms are baby mushrooms picked at a much early stage of growth. But when left to mature for a bit, the white skin turns to brown, earning them the name Baby Bella. And as Baby Bella gets a bit older, they, in turn, become Portobello mushrooms! So, they're all the same thing!
Baby Bella or Cremini mushrooms have a delicious umami flavor and though packed in nutrients, are also low in calories. And you can eat them raw, as is done in most salad recipes. But some prefer to cook the Baby Bella mushrooms, which can be done either by roasting or sautéing.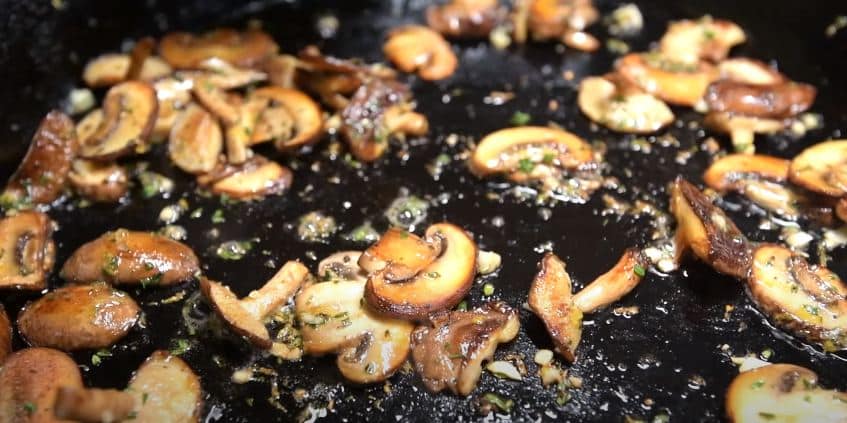 Mushrooms Nutrition Facts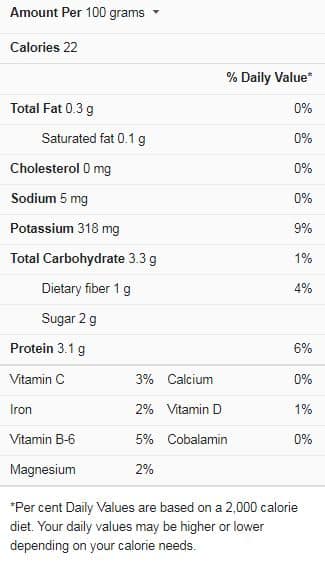 Preparing Baby Bella Mushrooms
Baby Bella mushrooms need to be rinsed in clean water before cooking, as they may carry debris from the grocery stores. And once washed, you can proceed to cook the mushrooms.
View this post on Instagram

Cooking Baby Bella Mushrooms
Baby Bella mushrooms are best cooked in dry conditions, as they tend to have a bit of moisture in their tissues. So, roasting them in a broiler or stir-frying them on a pan is best to attain this. You can also grill the mushrooms, though this method takes time.
By Roasting-Pat the mushrooms dry with paper towels and put them in a bowl. Then, add whatever vegetables you prefer, along with the seasonings. Drizzle some oil over the vegetables and toss them to coat in the oil evenly. Then, let the mixture marinate for about one to two hours and transfer the vegetables to a baking sheet. Roast the vegetables in a broiler at a high setting for two to three minutes. And when they're lightly browned, set the sheet down and serve the Baby Bella mushrooms.
By Sautéing-Wash the mushrooms in water, pat them dry and cut them into ¼-inch slices. Then, combine olive oil and butter in a pan or skillet over medium-high heat. Let the butter melt and add the mushroom slices to the pan. Sprinkle pepper and salt to taste, and sauté on the stove for five minutes. You can then add any herbs or aromatics you wish afterward and cook for another three to four minutes.
View this post on Instagram
Serving Baby Bella Mushrooms
You can eat the Baby Bella mushrooms alone or present them as a side dish. You can also add them to other recipes like meat, fish, poultry, sauces, soups, gravy, noodles, and tofu. The mushrooms can also be included in pies or mixed with legumes and vegetables.
Print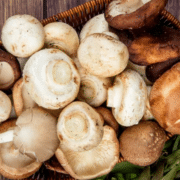 Sautéed Baby Bella Mushrooms (4 servings)
---
One pound Baby Bella mushrooms, washed and sliced to ¼ inches

Two tablespoons

butter, unsalted

Two tablespoons

freshly chopped thyme
Two garlic cloves, finely minced

One tablespoon

olive oil
Pepper
Salt
---
Instructions
Put oil and butter in the skillet at medium-high, and let the butter melt completely. Then, add the mushroom slices with a sprinkle of pepper and salt. Cook the mushrooms for five minutes until you notice you notice the mushroom juice in the pan.
Toss in the thyme and garlic, and stir the mushrooms. Then, cook it for another three to four minutes, by which the mushroom juices will be almost entirely evaporated. If it isn't, feel free to drain the moisture out of the pan.
Once fully sautéed, garnish the mushroom slices as preferred, and serve.
More Baby Bella mushroom recipes can be watched here.