The word "croquette" might make you think of an elegant, complicated meal option (most French words do actually), but making salmon croquettes is really simple. They make for a fun, elegant dinner option, and you'll be thrilled to learn that salmon croquettes can easily be made with pantry staples, with the results being delicious treats with a crisp exterior and tender, flavorful insides.
Here, you'll learn how to make these delicious treats from start to finish, as well as a few great methods to make the process an easy one. Pay attention to timing guidelines in particular to ensure delicious results.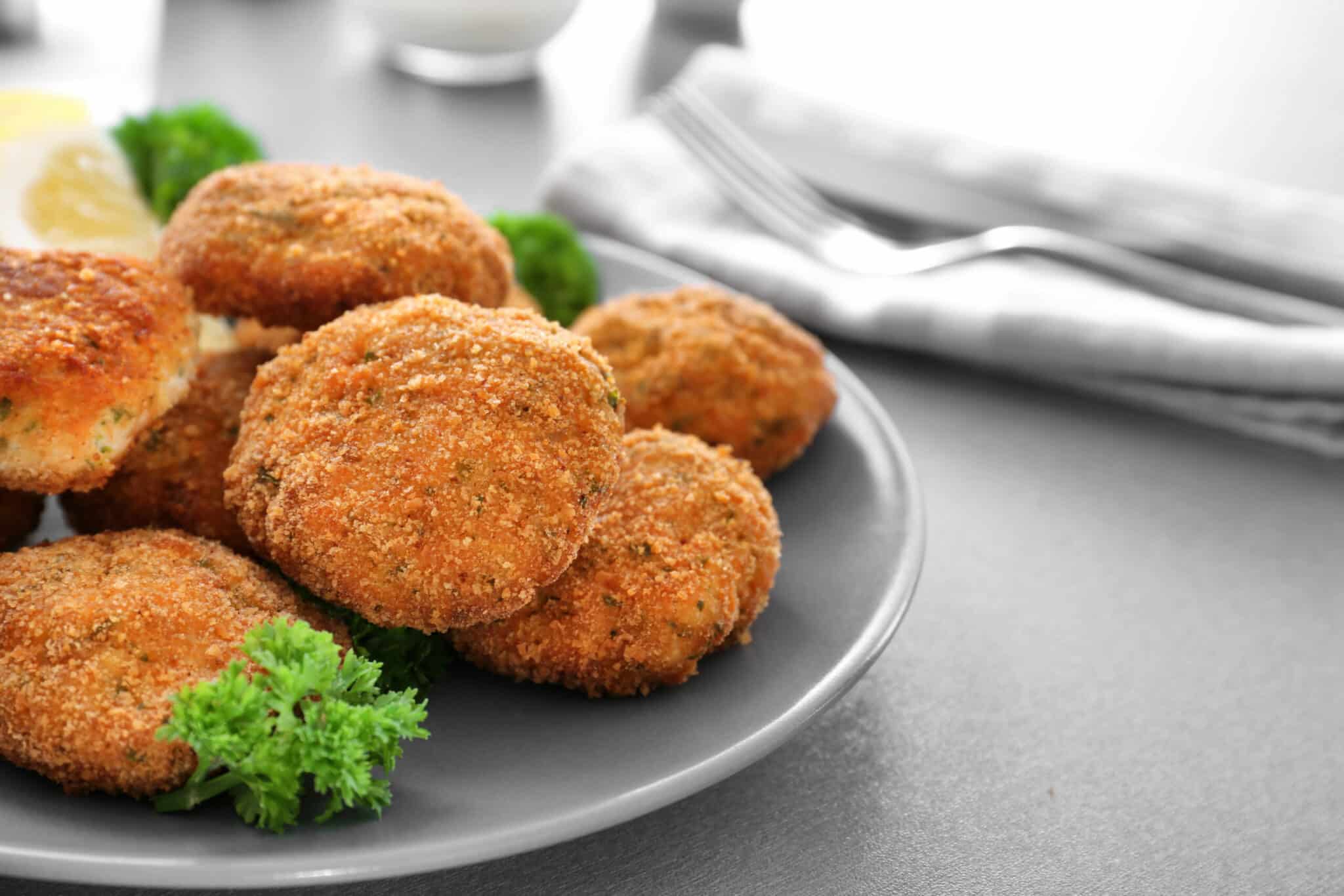 Salmon Nutrition Facts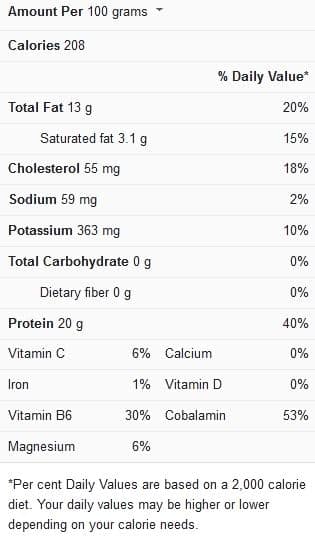 Tips for Cooking Salmon Croquettes
The following have been compiled to help you achieve the best with your salmon croquette recipes:
What are salmon croquettes? – Croquettes are breaded meat or fish patties (they can also be formed into rolls) that are fried. They're frequently fried (or baked) until they turn crisp outside and serve as a light appetizer or side dish.
Salmon patties and croquettes are very similar, but patties tend to be more straightforward.
Making croquettes in the oven – The results of this cooking method will be drier than the stovetop approach, but they will still be delicious. To make salmon croquettes in the oven:
Adjust the oven's temperature to 400 degrees Fahrenheit and let it preheat.
Spread the patties out on the baking tray according to the recipe directions (there's no need to refrigerate using this cooking method). Using a non-stick spray, mist the tops of the croquettes.
Bake them for 8 minutes in the center of the oven. Remove the pan from the oven, turn the patties over gently, and sprinkle the opposite sides with the non-stick spray.
Please return to the oven and bake for another 8 to 10 minutes, or until the salmon croquettes appear golden and cooked through.
Storage and reheating tips – Follow these instructions:
Refrigerate croquettes for up to 2 days in an airtight container.
To reheat, gently reheat leftovers in a pan over medium heat on the stovetop or in a microwave.
To freeze croquettes, place them on a baking sheet lined with parchment paper and place in the freezer until solid. Freeze the croquettes for up to 3 months in an airtight, freezer-safe storage container. Allow defrosting in the refrigerator overnight before reheating.
View this post on Instagram

Cooking Time for Salmon Croquettes
Ideally, the timing guidelines in the table below should be followed when making salmon croquettes:
Cooking Procedure
Cooking Time
Cooking salmon croquettes in a skillet
3 to 4 minutes per side
Baking salmon croquettes in the oven
16 to 18 minutes in total
Print
Salmon Croquettes (8 Servings)
---
For the dipping sauce
½ cup

of nonfat plain Greek yogurt

Two teaspoons

of freshly squeezed lemon juice

One teaspoon

of Dijon mustard
A pinch of kosher salt

2

to

3

sprays of hot sauce (optional ingredient)

½ tablespoon

of chopped fresh parsley, cilantro, or basil (optional ingredients )
---
Instructions
Place the salmon in a large mixing basin after draining it completely.
In a separate bowl, lightly beat the eggs.
Pour in the onion, bell pepper, kosher salt, Greek yogurt Worcestershire, celery salt, pepper, spicy sauce, parsley, and beaten eggs to the bowl with the salmon.
Mix with a fork until everything is equally incorporated.
In a shallow dish, place the cornmeal (a pie plate also works well here). Place a sheet pan near the cornmeal and line it with parchment paper.
Form the salmon mix into eight individual patties, then cover each patty lightly with cornmeal on both sides. Squeeze the patties softly with your hands to shape them, eliminating any excess liquid that may fall out.
Gently but firmly press them together so that they stay together. The patties will seem wet, loose, and delicate, but try to be patient and give it your all; they'll turn out great! As you make the patties, place them on the baking pan.
Chill the patties in the refrigerator for 15 minutes or up to one whole day after covering the pan with plastic.
Make the dipping sauce while the patties are chilling: Combine the lemon juice, Greek yogurt, salt, Dijon, spicy sauce, and herbs in a medium mixing basin. If you're not going to serve the dipping sauce within the next 30 minutes, keep it refrigerated.
In a large non-stick skillet, heat ½ tablespoon of oil over medium heat to cook the patties.
Swirl the pan until the oil is hot and shimmering, then gently arrange the first set of patties in the skillet so that they don't touch (4 patties at a time can fit into some skillets, but if yours isn't large enough, you may need to cook more batches).
Cook for 3 to 4 minutes on each side, or until the exteriors are crisped up and golden and the insides are done. Repeat with the remaining patties, adding the leftover ½ tablespoon of olive oil and swirling it in. If the croquettes start to stick at any time, add extra oil as needed.
You can keep the croquettes warm in a 250°F oven between batches if required. Serve immediately with dipping sauce.
This recipe for salmon croquettes ends up with really delicious results, and you can serve them as a treat for your loved ones to enjoy. The entire cooking duration for this recipe is 50 minutes, including a prep time of 30 minutes and a cook time of 6 minutes.
For more recipe ideas on making salmon croquettes, you definitely should watch this video recipe.