Are you looking for a faster way to prepare your favorite wings recipe? Then, put your air fryer to use! These two are a heavenly-made match and turn out exceptional results every time. Plus, it's a convenient way to prepare your favorite chicken or turkey wings all year round.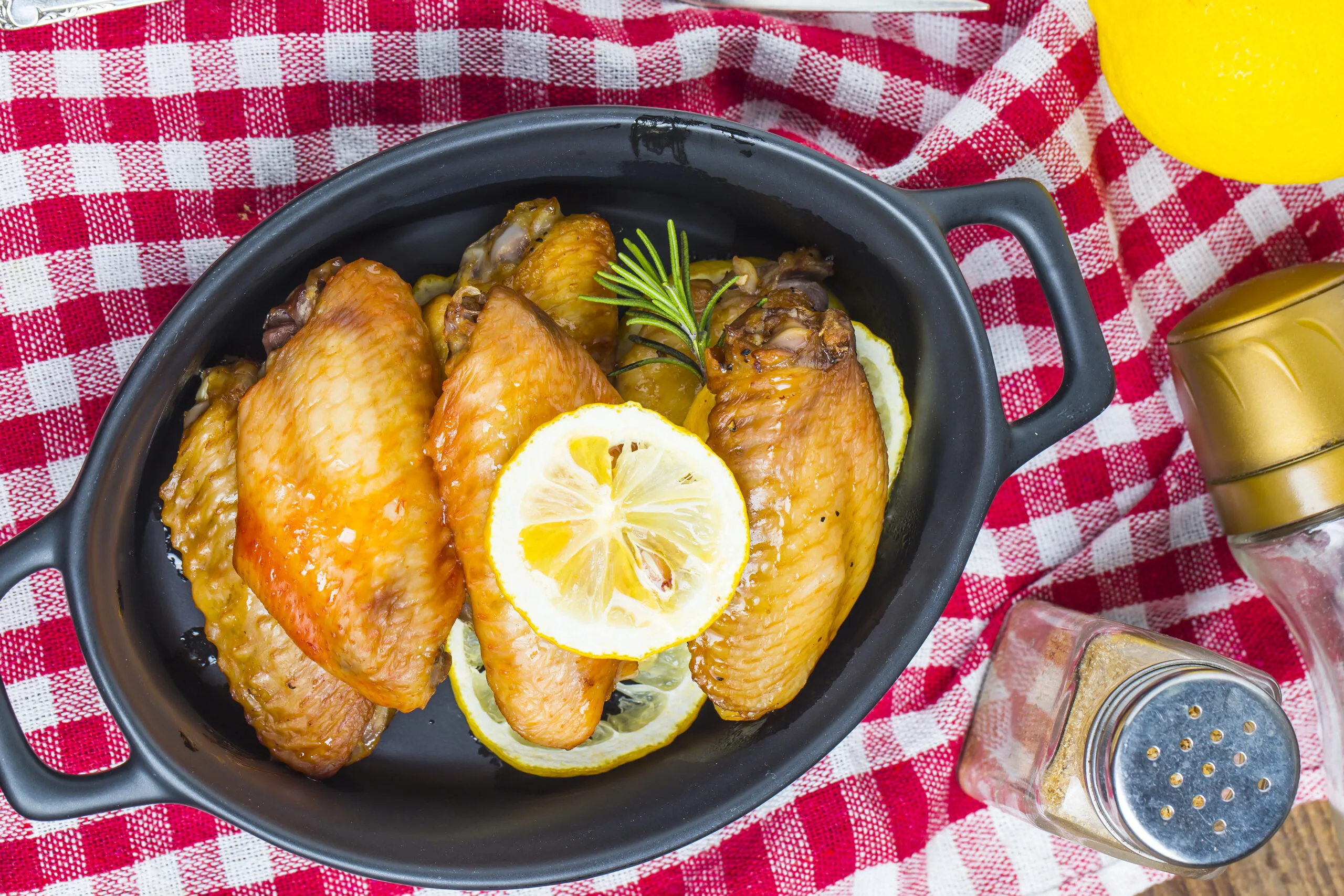 What Makes Air Fryer Wings So Good?
The key to any delicious wings is a juicy interior with a crispy surface, whether chicken or turkey. And the air fryer is recognized for its fast cooking method and capacity to crate crunchiness without added moisture. It's why once the meat has been generously seasoned to preference, it can be cooked in a short time to give an excellent dish. So, with this air fryer technique, you're certain that every batch of chicken or turkey wings produced will come out with lip-smacking satisfaction.
One more perk of using the air fryer is you won't have to dillydally with seasoning. Besides the typical salt and pepper base, you'll only need two more ingredients to impart a delicious taste. And the seasoning doesn't need any special application or lengthy marinating time- sprinkle, rub generously, and that's it. Plus, you won't need to fear extra calories because the wings will cook to perfection without any added oil!
Making Air Fryer Wings
Surprisingly, making a fantastic air fryer wings recipe takes little preparation. But each step must be followed to detail if you're gunning for the best.
View this post on Instagram

Preparing the Wings
First, ensure your wings are roughly the same size. This is important, especially since different sizes cook at varying times. Next, dry the skin as much as possible for maximum crisp, as moisture delays the heating process in air fryers. So, start by tapping every bit of moisture out of the wings before you season and cook. Another way to ensure this is by letting the wings sit in the fridge for a few hours before you prep them, so the skin comes out drier.
Seasoning Options
Chicken and turkey wings are renowned for embracing a wide range of flavors, so your air fryer wings can be seasoned as desired. First, dust a rich helping of pepper and a measured amount of salt to the wings. Then, boost the taste with a bit of cayenne and smoked paprika.
Consider adding lemon pepper seasoning after the original salt and pepper mix if you feel adventurous. Or take it up a notch by substituting the salt with Cajun seasoning, Italian seasoning, or ranch dressing. You can also add an extra bout of crispiness by tossing the wings at the end of cooking with grated parmesan cheese or buffalo sauce.
But remember that crispy wings are best when that way- crispy. So, regardless of the seasoning option you consider, never skip adding baking powder to the meat. This final part guarantees the crispiest and crunchiest air-fried chicken or turkey wings.
Cook Low, then High
Start at a low temperature of 250F, cook the wings for 20 minutes, then flip and increase the temperature to 430F. Now, let them cook for about 15 to 20 more minutes, at which you'll notice the skin turn super crispy. And once you're satisfied, take them out and rest for about 10 minutes before enjoying with your favorite side dishes or dipping sauce.
Air Fryer Wings Extra Tips
Bring the wings to sit at room temperature for 20 to 30 minutes before cooking. This balances the starting temperature of the meat, allowing them to cook evenly.
Sprinkling baking powder on the skin help create the crispiest skin on the air fryer wings.
If your air fryer isn't a non-stick variety, consider greasing the container with olive oil or cooking spray before adding the wings.
Let the wings each have enough room for air to flow around them in the basket. As such, arrange them in one layer to not overlap or rest skin-to-skin. And if you've got a lot to make, divide them into batches for the basket.
The wings will be done at 165F, but you can't tell by sight alone. So, check for this temperature by sticking a meat thermometer at the thickest part of the wings.
View this post on Instagram

Serving Tips
You can consider the traditional dipping sauce like barbecue sauce, blue cheese dressing, or a tasty but simple ranch dressing. Hot sauce and buffalo are options for when you prefer a spicy kick to it.
You can also serve the air fryer wings with salads or air-fried vegetables like Brussels sprouts, zucchini, and asparagus. Or you can pair them with fresh cucumbers, sliced carrots, shredded radishes, and bell pepper strings.
Don't let them go alone if you're serving the wings as an appetizer. Instead, offer them along with popular contenders like pizza bites, skewers, air-fried chicken tenders, or Rotel dips.
Print
Air Fryer Wings (4 Servings)
---
Two pounds chicken wings, flats, and drumettes; fresh or thawed

Two teaspoons

baking powder
Three-quarter teaspoon sea salt
One-quarter teaspoon black pepper
---
Instructions
Dry the surface of the wings with paper towels, then toss them in a bowl with the baking powder and seasonings. Then, arrange them in one layer inside the basket (cooking in batches if they can't).
Crank the temperature to 250F and cook the wings for 15 minutes. Then, flip the wings, crank the heat to 430F, and cook for another 15 to 20 minutes.
Check to see that the internals temperature has hit 165F, and afterward, let the wings cook to your preferred crispiness. Then, take them down, let them cool for 10 minutes, and serve as desired.
If the wings are frozen, you can also make them the same way, but at the first temperature (250F), leave them for 25 minutes. Afterward, cook as instructed for normal wings. This technique also applies to turkey wings, if that's what you're using. And for more tips, watch this clip.