Cooking scallops is a daunting task for most people, especially given their exorbitant price tag. It's fair that you don't want to spend a lot of money on scallops only to have the recipe go wrong. However, now that you're here, that's not something to keep worrying about.
In this article, we've outlined all the best practices, tips, and recommendations to help make sure you serve delicious scallops by the time you're done cooking. It's crucial to pay attention to the timing guidelines, and also, these are crucial for optimal results. Let nothing stop you from exploring scallop-based recipes.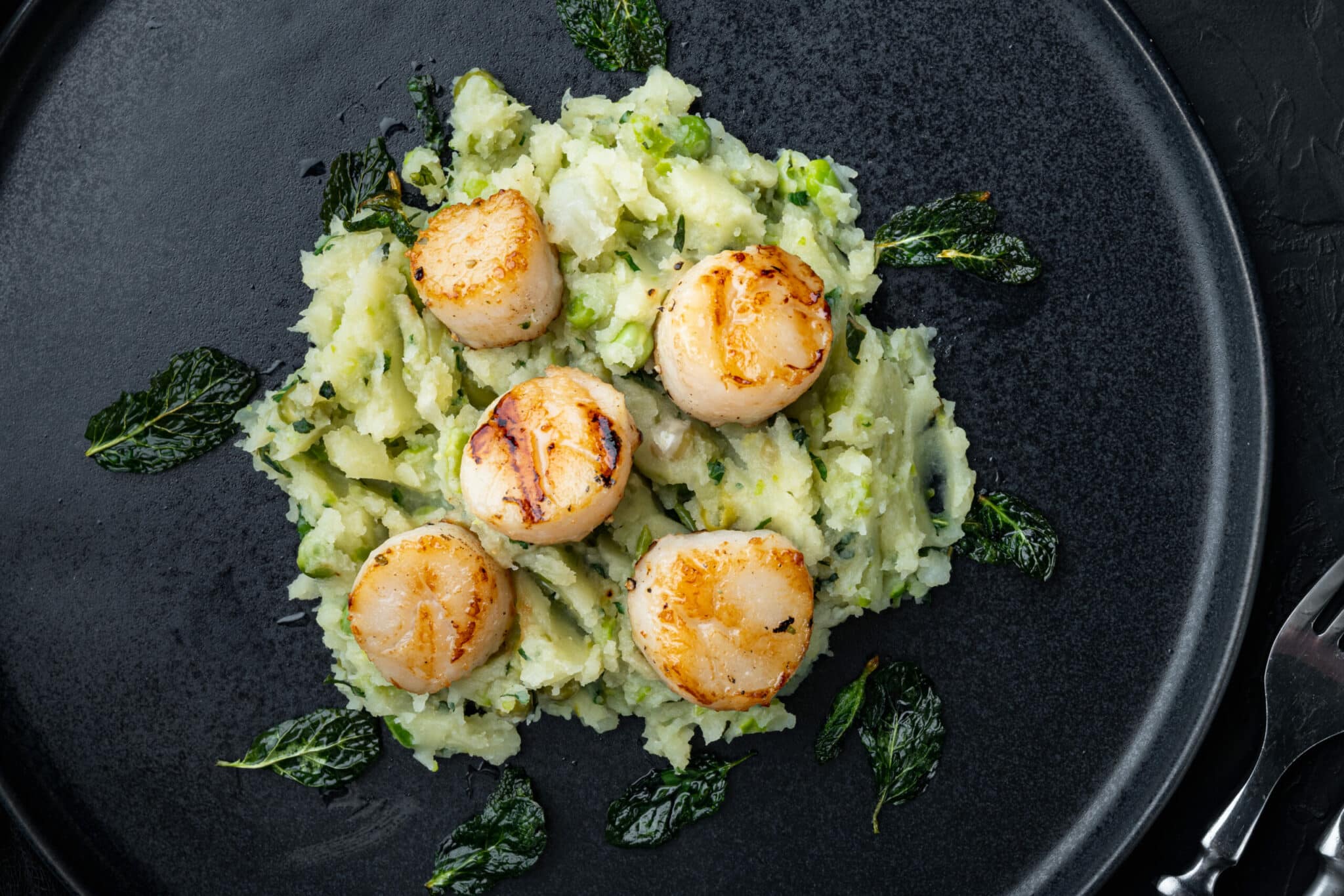 Scallops Nutrition Facts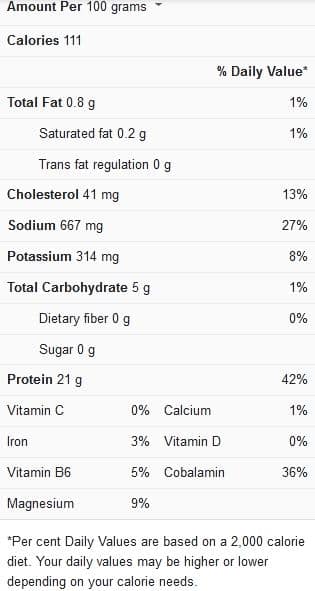 Tips for Cooking Scallops
All the tips and guidelines we've outlined below will prove useful at one point or the other when cooking scallops. As such, it is necessary to pay close attention:
Dry vs. wet scallops – A wet scallop is typically one that has been immersed in a phosphate solution to preserve it. These scallops absorb more water due to this procedure, and as a result of their increased liquid content, they tend to wilt and resist proper browning when cooked. These scallops also have an unpleasant flavor from the phosphate solution, and they're usually not as fresh.
On the other hand, no chemicals, additives, or solutions have been used to treat a dry scallop. They are darker (possessing more beige color, wet scallops are typically whiter) and have a purer flavor than wet scallops.
Thawing frozen scallops – Scallops should be thawed in a dish of cold water for 10-20 minutes until thoroughly defrosted or refrigerated overnight. Before searing, be sure to dry them with a paper towel so that all the liquid can be properly absorbed.
Preparing scallops for the cooking process – Look for scallops that don't have the bright orange or coral crescent-shaped section connected (also known as the roe). The orange section of the scallop can taste a tad bitter, but some people enjoy it. It all depends on you.
If you'd prefer to, you can pluck the roe off the scallop and discard it if you can only find scallops that still have the roe attached.
If the scallops are whole, you will have to remove the scallop as well as the muscle that holds it to the shell. As a result, it's typically better to purchase frozen wild-caught scallops devoid of the roe.
Timing notes – Scallops are one of the best foods to cook since they quickly prepare. For example, when searing, as soon as the frying oil or butter has heated up and the pan is ready to begin cooking the scallops, they will be ready in about 5 minutes, with the perfect texture and flavor.
When cooking scallops at home, it's common for people to misjudge how simple they are to prepare and mess up the timing of the entire dinner. If you plan to use seared scallops as part of a bigger recipe, ensure that you plan ahead of time.
Because the scallops should be the last thing on your plate, allow plenty of time to prepare side dishes and sauces before beginning to cook the scallops.
Serving suggestions – Scallops can be served in a variety of ways. For added protein, add the delectable fish to practically any recipe. You may use them to top pasta, salads, rice, veggies, or eat them plain with a little olive oil and lemon if you decide to sear them. They work well with just about anything, so go ahead and use your imagination to come up with your combinations.
View this post on Instagram

Cooking Time for Scallops
The following timing guidelines work to give you the best results with scallop recipes:
Cooking method
Cooking time
Pan-frying scallops
3 to 5 minutes
Cooking scallops on the stovetop
4 to 5 minutes
Print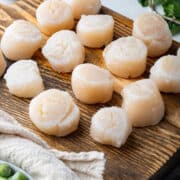 Stovetop Scallops (4 Servings)
---
1½

pounds of sea scallops (you may plan for up to

4

or

5

scallops per person)
Black pepper, freshly ground

One tablespoon

of unsalted butter, you may also use olive oil
---
Instructions
If necessary, remove the scallops' side muscles. This little tag of muscle tissue binds the scallop to the shell and may still be present on the scallops. The tissue will feel rough, and its fibers will run in the opposite direction as the rest of the scallop. You can p Pull it away by pinching it with your thumb and first finger. There's no need to worry if you miss any; the side muscles may be a little difficult to chew but very safe to consume.
Using paper towels, pat the scallops dry. Afterward, it would help seasoned the scallops generously with salt and pepper all over.
Melt the butter or heat the olive oil over medium-high heat in a large frying pan. The pan is ready when sprinkled flecks of water evaporate when they touch the pan.
Arrange the scallops in a single layer in the pan, including space between them, about an inch apart. The first scallop you put in should sizzle as soon as it comes into contact with the pan. If it doesn't, wait a few seconds for the pan to warm up before adding the remaining ingredients. If necessary, cook the scallops in batches to avoid overcrowding the pan.
Allow the scallops to cook for 2 minutes, undisturbed. Leave the scallop to cook for a few more seconds if it does not easily release from the pan. Turn the scallops over to the other side.
Let the scallops keep cooking for another 2 to 3 minutes on the second side, undisturbed. The scallops should be golden-brown on both sides and altogether opaque. At this point, the scallops should be firm but somewhat soft to the touch, similar to Jell-O that, is well-set; Make sure not to overcook the scallops, else they will turn stiff and gritty.
While the scallops are still warm, serve them right away.
Notes
Recipe Note:
It is advisable to cook the scallops as the final step before presenting the meal. Everything else should be ready so that the scallops may be served right after they've been cooked when they'll taste most delicious.
This recipe yields delicious scallops. It would help if you tried it to entertain your family and friends. If you'd like more ideas on ways to cook scallops, this video recipe might interest you.