When we talk about ribs, it is always associated with barbeque or grilling, and this cooking method is known for giving a distinct flavor, color, and texture to ribs. However, grilling is not the only method of making ribs as there are different methods like smoking, slow cooking, and oven baking which also produce delicious and juicy results.
For the sake of this article, we would be focusing on making baby back ribs on a grill, and we would be covering everything you'll need to consider when making them, from the cooking time to the temperatures and some great tips to use for your recipe.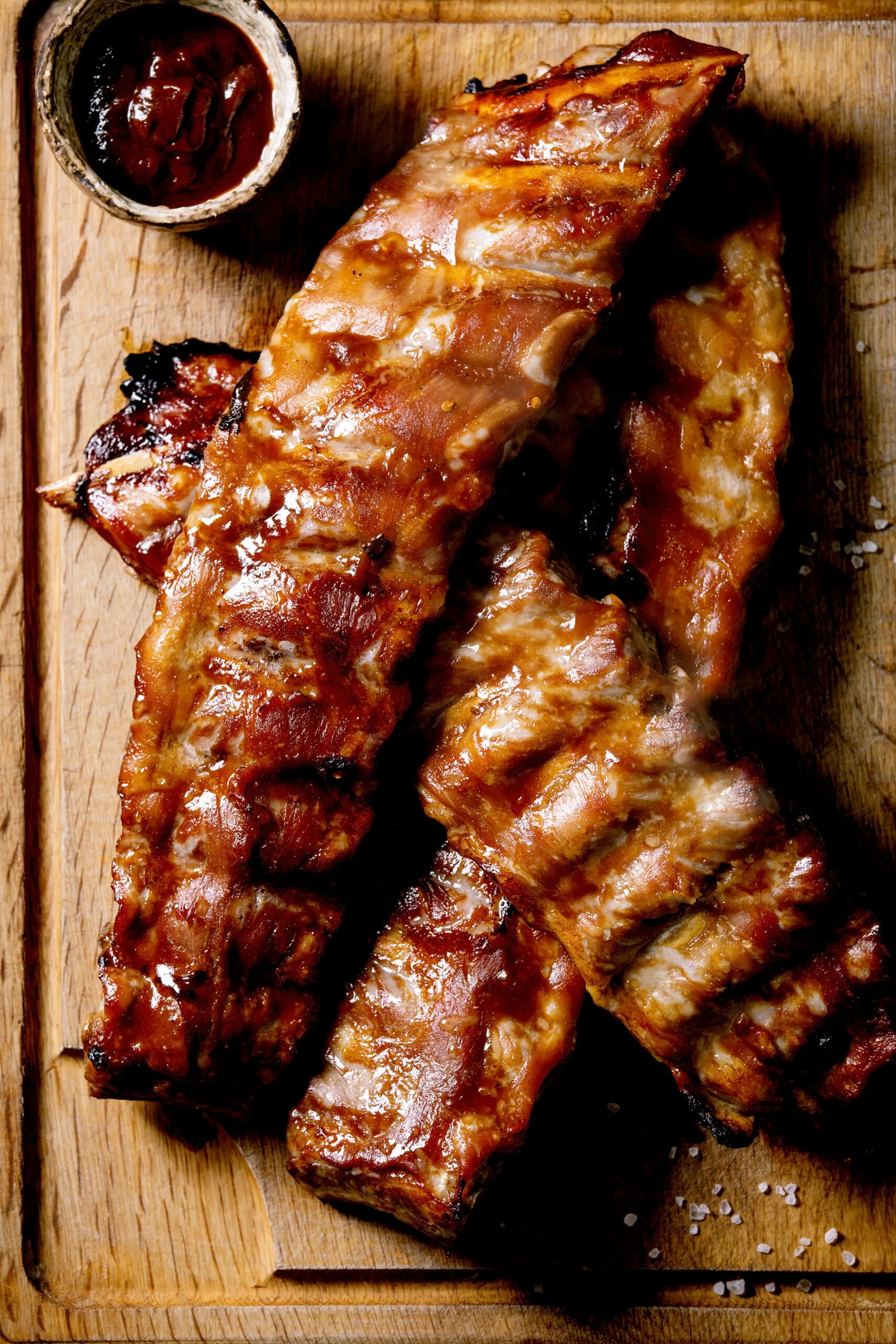 Ribs Nutrition Facts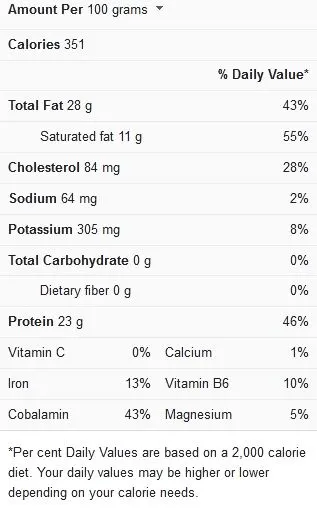 Tips to Note When Making Baby Back Ribs
Maintain a low grill temperature- keeping a low heat temperature on your grill would make the ribs cook slowly, and it would be more tender and moist; if you cook on high heat, it would dry out speedily and become tough unless that is something you'd want.
Brine or marinate- brining involves mixing salt and water and soaking your meat cut in it; brining or marinating your meat cut or rib fees hours before cooking would make it tender, moist, and flavorful when cooked. Brining is usually done for a day or a few hours, but since pork has denser flesh, you should brine or marinate for a few hours, not a full day.
Wrap in an aluminum foil- wrapping the rib cut in a foil would help in trapping the moisture in and giving it a juicy texture; if you're going to use this method, double the wrap on the ribs, pour some apple juice or vinegar on it, and wrap the ribs towards the end of cooking so the rib would absorb all the smoky flavor from the grill.
Remove the membrane- if you want a tender fall off the bone-grilled rib, you might consider removing the membrane if the butcher hasn't removed it already. Cooking with the rib membrane would make the rib roast tough when cooked, so if you want to remove it, use a knife to slide under the membrane and pull it out with a pepper towel or kitchen towel.
This method is optional because cooking with the membrane on gives it that chewy texture that most people love.
Soften your rib cut first- grilling it a quick grilling method that creates a crisp brown texture in meats, so if you want a lump of moist meat, you should soften the meat first before exposing it to dry heat. You could marinate, prebake, microwave, and boil the rib cut before grilling for a short period. It would make it tender on the inside and crisp on the outside with a fine brown look.
View this post on Instagram
Cooking Time for Baby Back Ribs on a Grill
Below is a table containing the estimated cooking time for a baby's back rib when using a grill.
| | | | |
| --- | --- | --- | --- |
| Cooking method | Cooking temperature | Cooking internal temperature | Cooking time |
| Cooking ribs on a grill | 275° F | 190°F-200°F | 4 hours – 5 hours |
Print
Grilled baby back ribs (4 servings)
---
Marinating ingredients (optional)
3/4 cup

of Lemon
A full lime fruit

1 cup

of Orange juice
Kosher salt

2 tablespoons

of Pepper

1/2 cup

of Water
Equipment
Grill
Tongs
Knife
Measuring spoons
Bowl
---
Instructions
Start by removing the membrane from the baby's back rib with a knife and some paper or kitchen towels.
To marinate, in a bowl or big plastic bag put the baby back rib inside and add a cup of orange juice, 3/4 cup of lemon juice, half cup of water, 2 tablespoons of salt, 2 tablespoons of Pepper, and the juice of a medium-sized lime.
Mix thoroughly as this helps in making the meat tender, you could also brine instead of marinating if you'd want.
Place the mixture in a refrigerator for about 3 hours and make a rub in a bowl, if you have an already made dry rub just use 1/4 cup to season.
To make the rib start by adding 2 tablespoons of kosher salt into the bowl, 1 tablespoon of dry thyme, 2 tablespoons of garlic powder, 1 tablespoon of Cayenne pepper, 2 tablespoons of paprika, 1 tablespoon of onion powder, and 1 tablespoon of dry oregano. Mix thoroughly.
After 3 hours, bring out your marinated baby back ribs and pat them dry with a paper towel, lay them on a clean surface, and rub the seasoning mix on them.
If you're using a gas grill reduce it to low heat and place your meat on top and if you're using a charcoal grill place the meat away from the charcoal heat, so it cooks slowly and tender, put the cover on and cook for about 2-3 hours with a 275° F.
After an hour into the cooking time, check on the baby's back ribs and move them around so it cokes evenly.
Add some moisture by mixing orange juice and water, use a spray bottle to distribute the liquid in Baby's back ribs, and let it cook.
Make a coating sauce with BBQ sauce and garlic powder or any ingredient of your choice, use this liquid to pat on your baby's back with a basting brush.
Keep checking on the ribs maybe every 20 minutes to an hour and move them around each time so they cook evenly.
Coat the meat with this BBQ sauce towards the end of your cooking between 15-20 minutes so the sugars wouldn't burn off.
use a meat thermometer if you have one to check for doneness and if ready remove baby back ribs from the grill onto a cutting board. Let it rest for a few minutes maybe 10- 15 minutes.
Then go ahead and cut into desired sizes and serve with some BBQ sauce and any additional topping.
If you'd still like more ideas and methods on how to go about making a baby back on a grill, then you should check out this video recipe