Oatmeal has become a staple part of our breakfast and snack menus and features numerous types for choosing. But of all the varieties available, steel-cut oats take the longest to cook, begging the question of precisely how long it should take. Plus, because you can prepare the recipe using different methods, it helps to know what each technique entails. But you can follow this guide to master proper timing for steel-cut oats and make a tasty bowl at every try.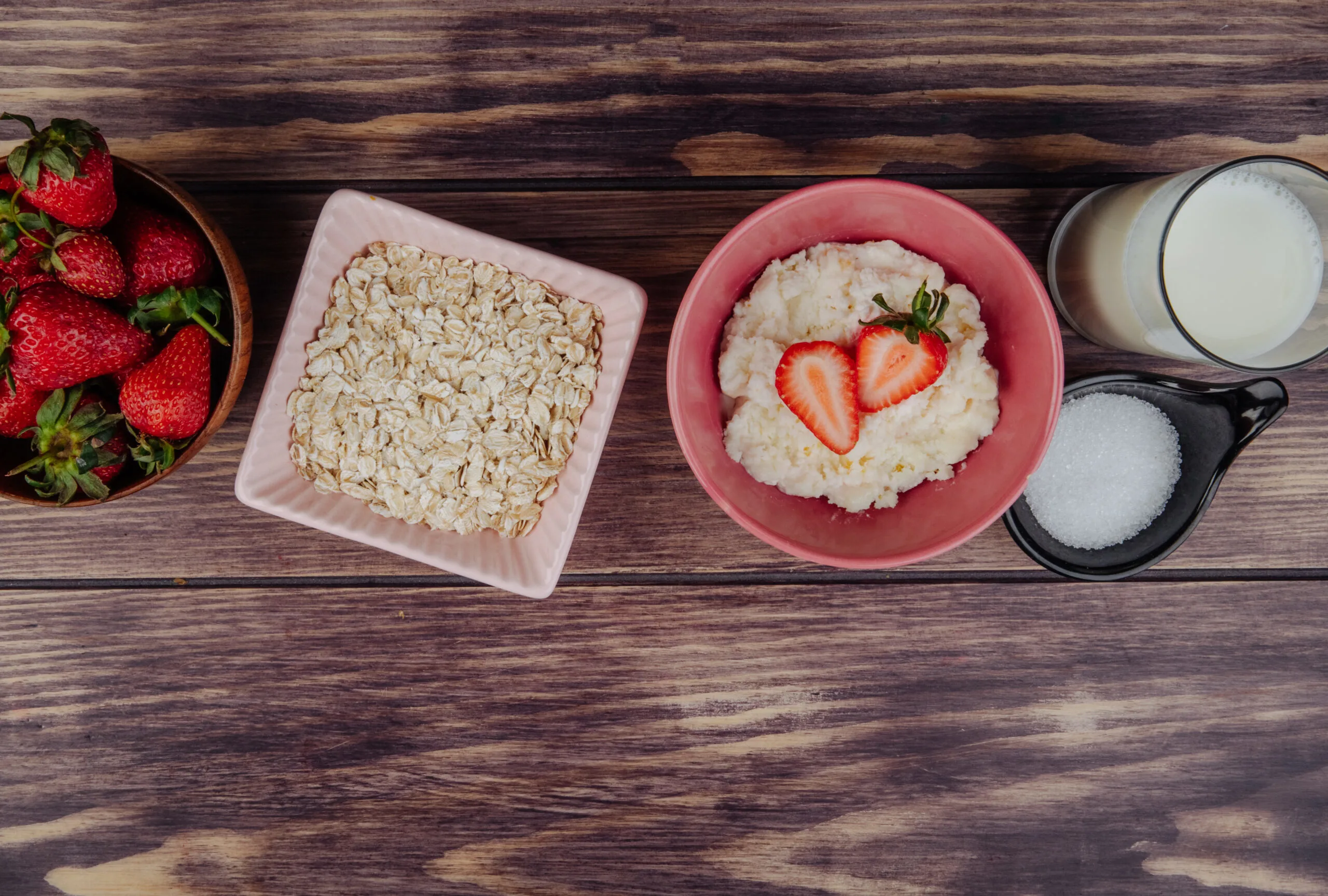 Steel-cut Oats- What You Should Know
Steel-cut oats are made by cutting the oat grains or groats into several pieces such that they hold shape after cooking. And this processing method makes the steel-cut oats more toothsome than other varieties, producing a chewier oatmeal texture. The process for making steel-cut oats is rather simpler compared to regular rolled oats which are first steamed, then flattened so they cook faster. It's why steel-cut oats take longer to cook, regardless of the method used, and offer a fuller experience when eaten.
Toasting Steel-cut Oats
Though you can cook steel-cut oats as they come, a handy suggestion requires toasting them beforehand. This step involves heating the steel-cut oats in a skillet or pan over medium heat to develop a golden hue and nutty fragrance. Toasted steel-cut oats offer a richer flavor with a robust hint of nuttiness that blends with a wide range of toppings. So, if this appeals to you, consider this step before cooking.
Water Vs. Milk
Most recipes suggest cooking steel-cut oats (or any oats) in water, but you can swap it for milk instead. While the former offers a neutral flavor background that can be influenced as you see fit, the latter result in creamier-tasting oats with a rich dairy taste. You can use as much of either option as you like but a rule of thumb is to measure three parts liquid for one part oats. That means for every cup of steel-cut oats, cook three cups of water or milk.
Cooking Time for Steel-cut Oats
Steel-cut oats are traditionally cooked on the stove, but today, you can also prepare them in a crockpot or a pressure cooker. And each method requires a distinct cooking time stated below;
On the Stove
Heat the liquid base in a saucepan till it reaches a gentle boil, then reduce the heat to low and stir in the oats. Cover the pot and cook the steel-cut oats for 20 to 30 minutes and set it down when your desired doneness is achieved.
If you can spare time, try the overnight method. Boil water in a saucepan and stir in the oats, then cover and take it off heat to sit overnight. By morning, add some milk and heat the steel-cut oats over a medium-low stove until it's warmed. Then, stir and serve as desired.
In an Instant Pot- Coat inside the pot with nonstick spray, and wipe the rim of any excess. Then, add the liquid and steel-cut oats, cover, and seal the valve. Cook for four minutes on HIGH followed by a 10-minute natural release. Then, vent the valve, open the instant pot, and stir the cooked oats for serving.
In a Slow Cooker- Pour the oats into the slow cooker, add water, and stir. Then, cover and cook for seven to eight hours on LOW, or overnight. Once done, serve as desired with any toppings of your choice.
If you're cooking the steel-cut oats on the stove, then 20 minutes is enough for a chewy texture. But for a thicker, softer, and creamier option, let the oats cook for the full 30 minutes before serving.
The instant pot and slow cooker options are subjective to how soft you prefer your oats but reduce or extend the cooking time as you see fit to meet the best results.
View this post on Instagram

Topping Suggestions
You can eat cooked steel-cut oats plain, adding sugar, honey, or maple syrup as a sweetener. Its full feeling and nutty taste are robust enough to give you a satisfying experience. But if you're fond of having toppings on oats, then consider these suggestions below;
Fruits- Cover the cooked oats with fresh or frozen raspberries, halved strawberries, blueberries, blackberries, or any other small fruits. You can also top with chopped apples, pears, bananas, mangoes, papayas, kiwi, or avocadoes.
Nuts and Seeds- Boost the nuttiness of steel-cut oats with pecans, cashew nuts, peanuts, and almonds, or use their respective butter instead. And if you prefer chia or sesame seeds, have at it!
Dairy- You can cover the oats with any choice of milk you prefer, or add a dollop of yogurt, whipped cream, or sour cream.
Spices and Fresh Herbs- Consider a sprinkle of cinnamon, nutmeg, and brown sugar, or make it a vegan fiesta with chopped sweet peppers, parsley, mint, basil, or rosemary.
Print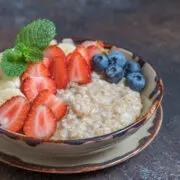 Steel-cut Oats (4 Servings)
---
One cup

of steel-cut oats, toasted

Three cups

of milk
---
Instructions
Pour the milk into a pot and let it roll to a gentle boil. Then, lower the heat, stir the oats in and cover.
Simmer the oats for 20 to 30 minutes over low heat till it reaches your preferred doneness, then, serve as desired.
More help can be found in this video recipe.