Filet mignon may seem expensive, daunting, and unattainable to master as a home cook, but trust me when I say you don't need to go to a 5-star restaurant to have a tasty steak cooked to perfection.
A filet mignon roast has a crispy tone on its outside, while on the inside, it is moist, juicy, and soft  – just like butter, the flesh is so moist. You would definitely enjoy this when it's seasoned to perfection.
With just a little preparation, a nice skillet, and a probe meat thermometer, you will have a luscious filet mignon roast that will make you close your eyes, dance a little, and grin with each bite.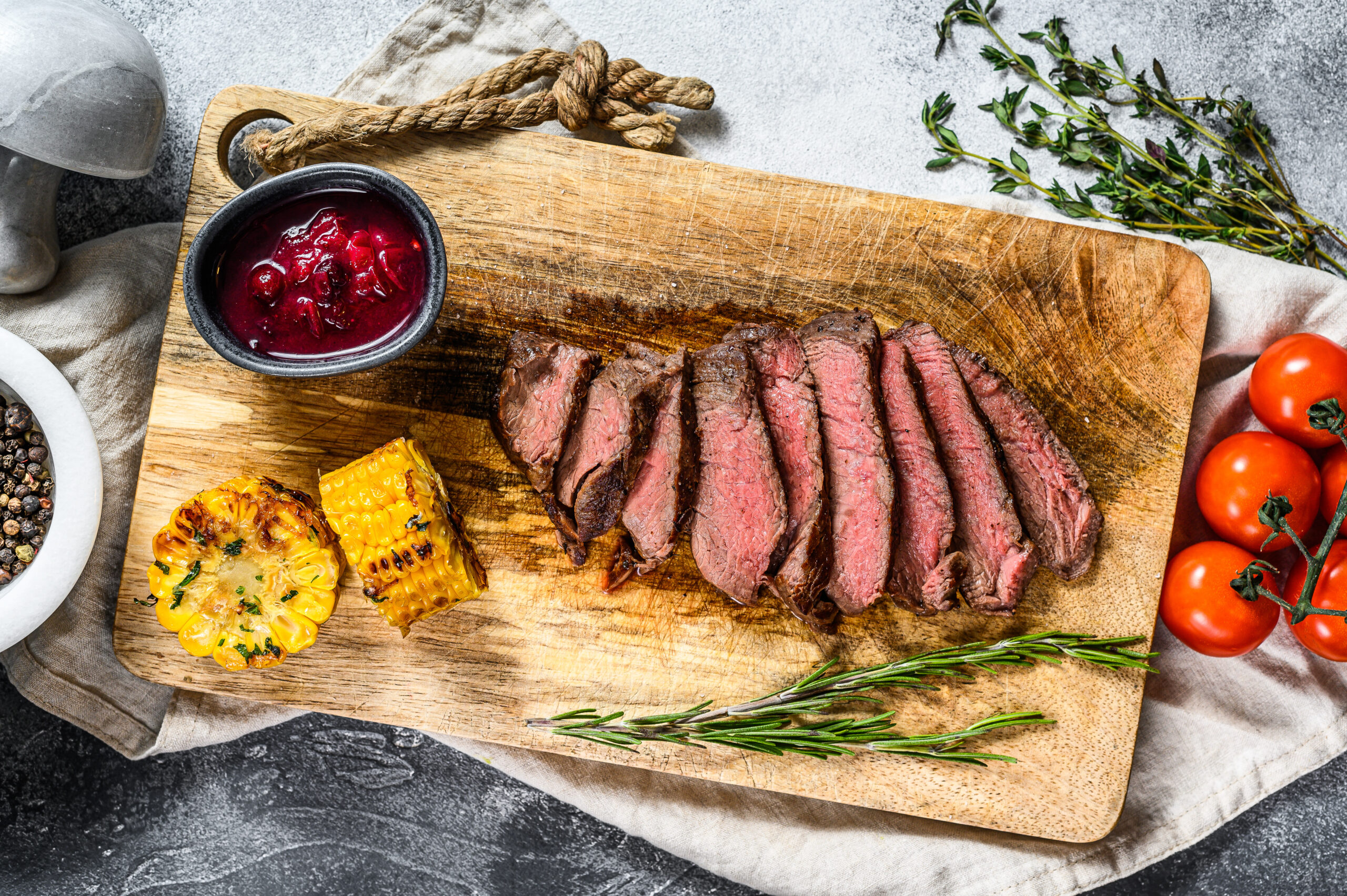 Filet Mignon Nutrition Facts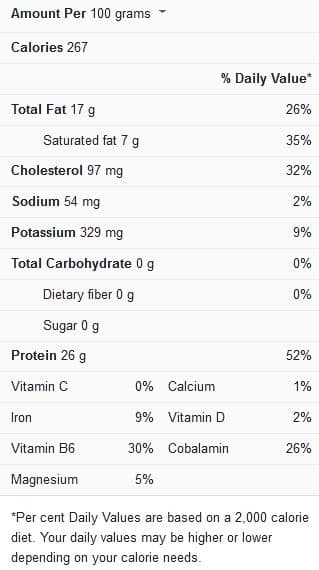 Why Filet Mignon Roast
It is usually the tenderest and leanest cut. Since filet mignon has a lighter flavor than other cuts of beef, it is sometimes served with a sauce or wrapped in bacon. Filet mignon is the most expensive cut of meat due to the limited amount of filet mignon that can be killed from each animal.
Tips To Cook Filet Mignon Roast
Remove the tenderloin roast from its container and let it rest on the counter for at least 30 minutes before roasting, as is customary. Then season it generously with salt, black pepper, and garlic powder, and follow the instructions on the recipe below.
When roasting, use a decent meat thermometer, especially if you want your tenderloin rare or medium-rare rather than medium or medium-well. It will take the guessing out of it for you, and you should use one anyway just to be safe because all ovens are different and will vary.
One thing is essential: a really hot pan. Cook the steak on a super-hot skillet that has been warmed – the oil should be almost smoking before you add the meat. Wait patiently! A deep, crusty sear will take 3 to 5 minutes per side.
It is not recommended to cook a filet mignon above 155 degrees Fahrenheit because this will reduce the natural tenderness of the meat.
Don't cut into your meat since the lovely juices will escape if you want to check if your meat is done. Instead, squeezing the meat: It's rare if your finger makes a mark on the flesh and it feels very tender. It's medium-rare if it's tender and supple. It's overdone if it feels firm to the touch.
Another optional but worthwhile tip if you have the time is: Season the steak with salt and pepper for 45 to 1 hour before refrigerating, patting dry, and searing. The extended prep removes a little moisture from the steak, which aids in the formation of a golden crust.
Bacon is frequently utilized in the preparation of filet mignon due to the low-fat content of the cut (see barding), as filets have little marbling or intramuscular fat. The filet is wrapped in bacon and fastened shut with a wooden toothpick, and this enhances the flavor of the filet while also preventing it from drying out throughout the cooking process.
Make use of a timer! Don't rely on guesswork when it comes to cooking times. Things move swiftly around here. And your filets can go from exactly the way you want them to overcooked in as little as 1-2 minutes.
| | |
| --- | --- |
| Prep Time | 5 minutes |
| Inactive | 20 minutes |
| Cook Time | 25 minutes |
| Total | 50 minutes |
How To Cook Filet Mignon Roast
Filet mignon is made from beef tenderloin, a beautiful and tender cut of steak. You can either ask your butcher to cut a large centerpiece from a full tenderloin for you or buy a whole tenderloin and cut it yourself, storing the rest for filet mignon.
Season The Roast
Season the roast with salt and pepper and set aside to rest at room temperature:
To allow the roast to come to room temperature, remove it from the refrigerator one to two hours before cooking. Set aside after you have seasoned all sides with salt and pepper.
Preheat The Oven
After the roast has come to room temperature, preheat the oven to 425°F.
Sear The Roast
Heat olive oil in a cast iron or thick-bottomed sauté pan that can withstand the heat on high heat. Place the roast in the pan when the oil is heated and brown it on all sides, including the ends, for about 10 minutes.
Place The Roast in the Oven
When the roast has been browned sufficiently, remove it from the pan and place it in a roasting pan without cleaning it at all.
Roast at 425°F for 20 minutes until the internal temperature reaches 130°F for rare – 140°F for medium. You can use a meat thermometer to check the temperature of the meat.
 

View this post on Instagram

 

Let The Roast Rest
Remove the roast from the oven and cover it loosely with foil to rest for 15 to 20 minutes before slicing.
Prepare The Mushroom and Others
Prepare the mushrooms while the roast is resting. In the same pan where you seared the beef roast, melt 3 tablespoons of butter in a medium saucepan over medium heat.
Cook for half a minute after adding the shallots and garlic. Cook while frequently stirring until the mushrooms begin to release steam. Then season with salt, pepper, and provençal herbs. Cook until the chicken is just barely done.
Slice The Roast and Serve
Slice the roast across the grain into thick slices using a sharp knife. You can serve it with the mushrooms that have been sauteed.
This traditional steak cut goes great with steakhouse side dishes like mashed potatoes, creamed corn, and creamed spinach.
Print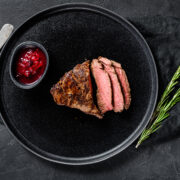 How To Cook Filet Mignon Roast
---
Filet of beef
Butter at room temperature
Kosher salt
Black pepper
---
Instructions
Preheat oven to 500 degrees Fahrenheit.
Place the beef on a baking sheet and pat it dry with a paper towel on the outside. Then with your hands, apply the butter.
Season with salt and pepper to taste. Roast for 22 minutes for rare and 25 minutes for medium-rare in the oven.
Remove the beef from the oven, wrap it securely in aluminum foil, and set it aside to rest for 20 minutes at room temperature. Remove the strings and thinly slice the filet.
Watch this video recipe to get more familiar with how to cook filet mignon roast.