Shaved beef recipes typically hold the promise of abundant flavors and a very satisfying mealtime experience. Popularly used in sandwich recipes, you probably know this cut of meat as a "sandwich steak." When cooked in the right methods, the result is an extremely flavorful and tender piece of meat.
In this article, we'll teach you the basics of cooking shaved beef, as well as helpful tips and guidelines that will guarantee desirable results. So, pay attention to every detail to get the best out of your cooking adventure.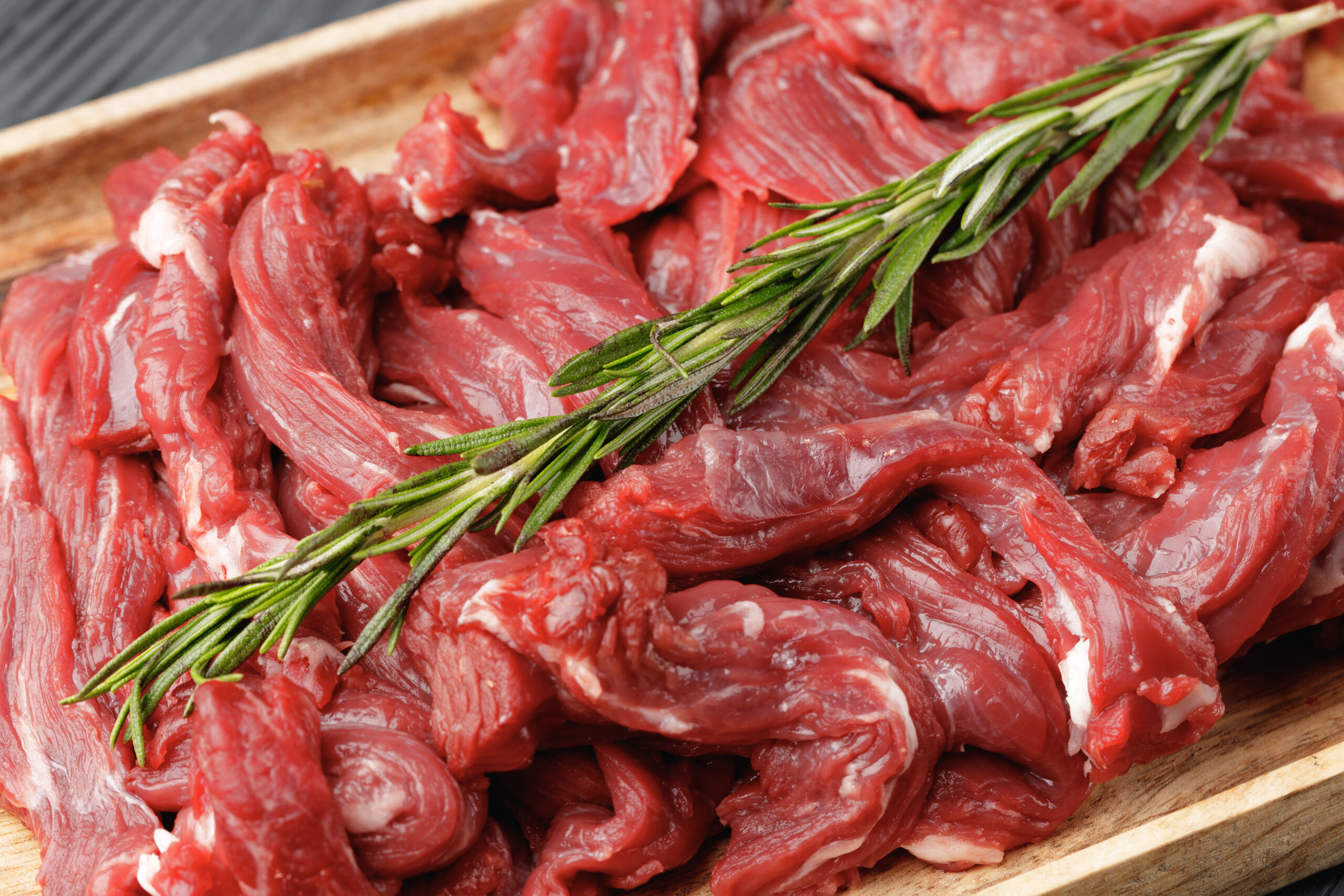 Shaved Beef Nutrition Facts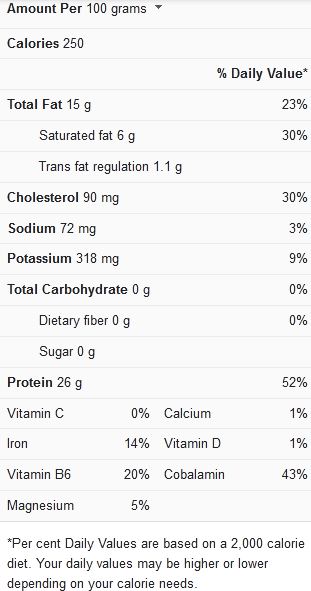 What is Shaved Beef?
Shaved beef steak is a finely sliced cut of meat from any portion of the cow. Because one of its most common applications is as a sandwich steak, it's sometimes referred to as "sandwich steak."
Shaved beef is typically cut in fine slices, and the advantage of this method of cutting meat is that it allows the meat to absorb flavors from ingredients and spices more easily. If you take the time to marinate the beef properly, it will be extremely tender and flavorful.
Roast beef sandwiches, Chinese hot pot, beef broccoli stir fry, and the Philly cheesesteak can all be made with shaved beef. For a quick and easy weekday dinner, shaved beef can also be served over rice, and there are several other ways to enjoy shaved beef in recipes.
Tips for Cooking Shaved Beef
When attempting to use shaved beef in any recipe, it is important to pay close attention to a few tips and guidelines to ensure that you get the best out of your recipe.
Take note of the following:
Buying the right cut of meat – Flank and skirt steaks are the most ideal choices for shaved beef. It is also possible to use a center cut like rib-eye or sirloin steak, but they're more expensive options. If those cuts aren't available, you can buy any cut you can afford. Because with shaved beef, you'll be slicing the meat so thinly, the cut won't matter as much.
Tenderizing Shaved Beef – Before marinating your steak, make sure it's thinly sliced. You're missing out on a lot of flavor and texture by marinating the meat in its whole form. After slicing the beef into thin slices, make a simple marinade by mixing soy sauce and cornstarch, and marinate the beef slices for around 30 minutes.
Freeze the steak for improved ease of cutting – Freeze the steak for 45-60 minutes before cutting it. Freezing the steak for this duration helps to achieve the cleanest cut. It will be much easier to slice it into ultra-thin slices once frozen.
Make sure to slice the beef against the grain – It's all about paying attention to the meat's grain. By slicing against the grain, you'll avoid a rubbery, chewy quality in your steak by shortening the length of the muscle fibers.
Marinate the sliced beef before you cook it – Marinating your steak before cooking means that your steak will have a much softer texture and a lot of umami flavor in any recipe you decide to use your shaved beef for.
Cook the beef over high heat – This beef has a tendency to cook quickly over high heat, so you'll need to keep this in mind. Also, take care not to overcook the beef.
 

View this post on Instagram

 

Cooking Shaved Beef
Depending on how well you adhere to the appropriate cooking methods and helpful tips for cooking shaved beef, the process can end in really delightful results that you and your family are sure to enjoy.
Follow these easy steps to cook shaved beef:
To make cutting the steak simpler, place it in the freezer for 45-60 minutes. Cut the meat into ⅛ or ¼-inch thick slices against the grain.
In a medium mixing bowl, stir the soy sauce and cornstarch.
Toss in the beef slices to coat. After that, let it marinate for about 30 minutes.
Preheat a large skillet over high heat. Combine the oil, minced garlic, and ginger in a mixing bowl. Cook this for 1 minute or until it becomes fragrant.
Raise the heat to be high and combine the thin beef slices with the marinade.
Cook the beef for about 2 minutes, flipping it to ensure that both sides are cooked.
Brown sugar, beef stock, and green onions can be added to the pot. Cook on increased heat for 1-2 minutes.
Take the pan off the heat, then serve.
Cooking shaved beef is easy and straightforward and does not take up a lot of time.
Cooking Time for Shaved Beef
The table below is a basic timing guideline to follow when cooking shaved beef recipes:
| | |
| --- | --- |
| Cooking Procedure | Cooking time |
| Freezing the steak | 45 – 60 minutes |
| Marinating the steak | 30 minutes |
| Cooking the steak | 4 – 5 minutes |
Ingredients
[amazon box="B08YFC5NND,B07PC8CC3B,B07VVGKHLH" grid="3″]
Print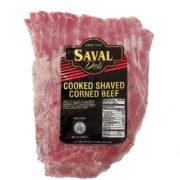 Easy Mongolian Shaved Beef Recipe (4 Servings)
---
1

pound of beefsteaks such as flank or skirt steak

⅓ cup

of low-sodium soy sauce

¼ cup

of cornstarch

2 tablespoons

of vegetable oil

1 teaspoon

of minced ginger

2 teaspoons

of minced garlic

⅓ cup

of beef broth or water

½ cup

of brown sugar

4

stalks of green onions
---
Instructions
To thinly slice the steak in a simpler process, place it in the freezer for 45-60 minutes.
Cut the steak against the grain, into 1/4-inch thick slices.
In a medium mixing bowl, combine the soy sauce and cornstarch.
Add the beef slices and let them marinate for 30 minutes.
Heat the oil, minced garlic, and ginger in a nonstick skillet over medium-high heat.
For 1 minute or until they become aromatic, sauté the minced ginger and garlic.
Increase the heat to high and combine the thin beef slices with the marinade. Make sure the pan isn't too full (cook in batches if needed).
Cook the beef for about 2 minutes, flipping it to ensure that both sides are cooked.
Brown sugar, beef stock, and green onions are added to the pot. 1–2 minutes of sautéing (taste the sauce and adjust the seasonings according to your own preference). Remove the pan from the heat. Serve and enjoy your meal!
Notes
This recipe for shaved beef provides really tasty results, and it's quick and easy. The entire cook time for this recipe is 50 minutes, with 5 minutes prep time, 15 minutes cook time, and 30 minutes marinating time.
If you're interested in more delightful ways to cook up shaved beef, then you should check out this video recipe.