The easiest and quickest way to cook pasta noodles consistently is by cooking it in the Instant Pot and this method can work with any type of ordinary pasta. Overcooked pasta is no longer a problem with this simple method. Adding your pasta, salt, and butter to the instant pot, pressing a button, and then walking away until it's done is all it takes to make plain spaghetti noodles in the Instant Pot.
You don't have to keep stirring the pasta to prevent it from sticking, you don't have to watch it to prevent it from over boiling, and you don't have to continually check to see whether it's cooked properly, just like you have to with the usual burner approach. Because everything except a small amount of water is absorbed during the pressure cooking process, you don't even need to drain the pasta when it's done. Below are some of the different ways to cook noodles in an instant pot.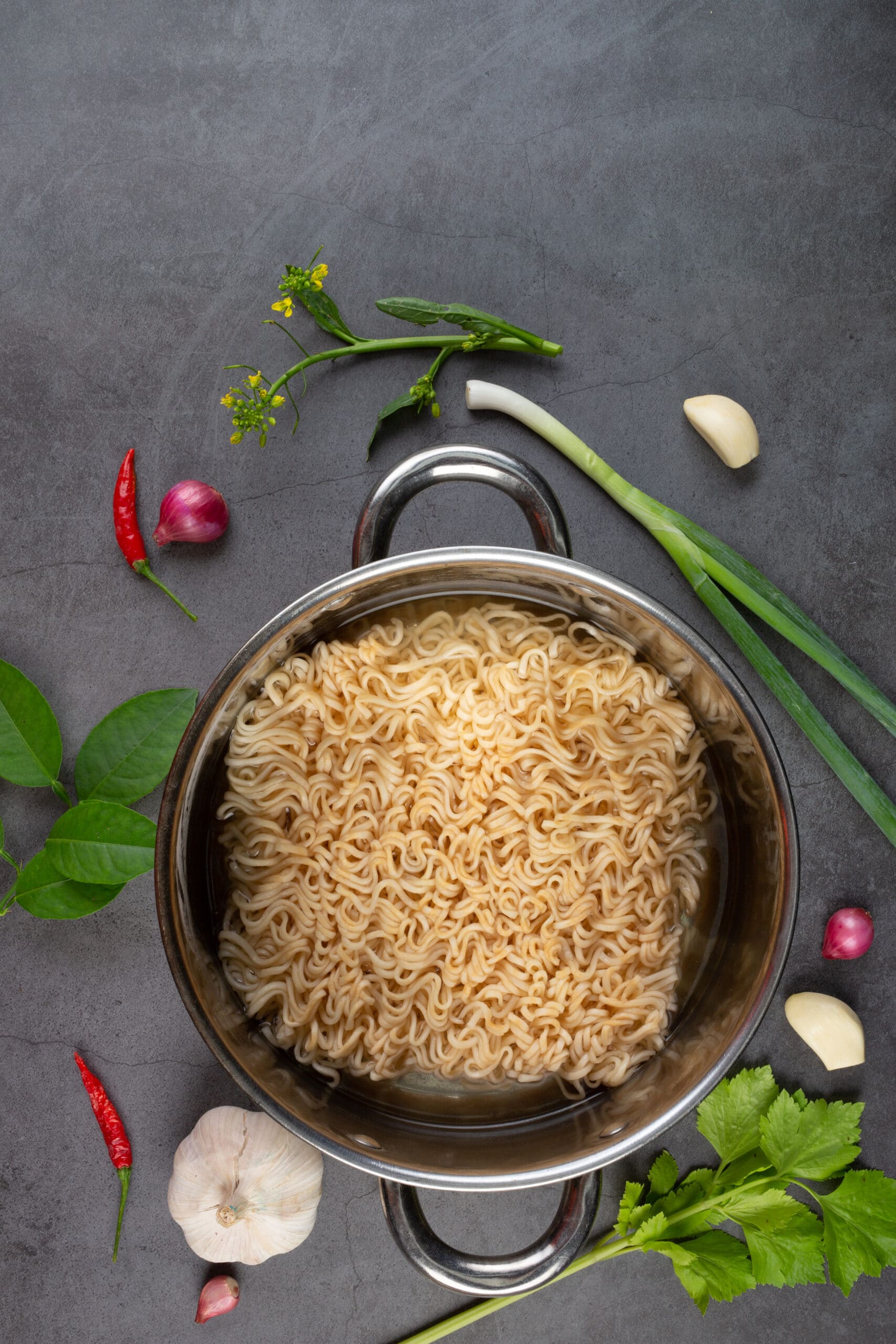 Noodles Nutrition Facts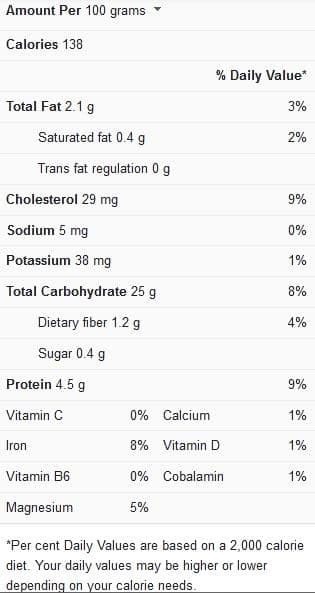 Print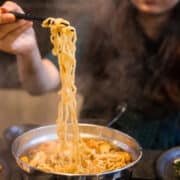 How To Cook Noodles In Instant Pot
---
---
Instructions
Step 1: Adding Your Ingredients
Place the raw pasta noodles in the Instant Pot. You don't have to measure anything when using an Instant Pot; you just have to get your pasta noodles and pour everything in. In your Instant Pot, you can use any variety of noodles, but thicker ones with uniform forms, like macaroni, tend to yield the greatest results.
Thinner pasta like spaghetti might stick together. Because of how the instant pot cooks food quickly, it's best to make all of your pasta noodles at once and store the leftovers in the refrigerator.
Toss in your desired sauce. Open a jar of sauce and spread it out evenly over the spaghetti. For a more unique taste, you can use any amount of sauce you want, just remember to adjust the quantity of water you use for more moisture.
You don't have to use much water if you're using a lighter sauce.
Taste and adjust seasonings. Add your oregano, a pinch of salt, garlic, basil, or any other spices and herbs that you think will enhance the flavor of your meal. Ensure that the seasonings you pick go well with the flavors in the food you're making.
Start by putting a small bit of each seasoning, if you're not sure of the quantity of seasoning you should use. Later, as needed, add more.
Cover your ingredients with a lot of water. What matters is that the spaghetti is completely covered. There's a danger it'll come out undercooked if enough moisture is not in the pot.
If the pasta becomes a little too wet, you can drain the extra liquid later on.
Step 2: Pasta Preparation 
Place the Instant Pot lid on top and secure it with a rubber band until it is securely locked in place. Before you begin, double-check that the pressure release valve on the cooker's lid is entirely closed for your pasta to cook correctly. Depending on its position, the pressure release valve traps or expels heat.
Choose "Pressure Cook" as the cooking mode. Check that the pressure setting on the Instant Pot is set to "High." This will ensure that the texture of your spaghetti is perfect. The Instant Pot cooks food in a fraction of the time it takes to cook it in traditional cookware by combining heat and pressure.
Set the timer for 4 to 8 minutes manually. The Instant Pot will heat up in a couple of minutes. 4 to 5 minutes should be enough time to heat your pasta up evenly if you choose to make a simple sauce and pasta dinner.
Release the pressure valve.
When you have finished cooking with the Instant Pot, it will automatically go off. It will beep to let you know when this happens.
Release the steam by opening the pressure valve. The steam that has been locked up inside the pot will now be able to escape. While the valve is open, to protect you from hot steam, keep a safe distance from it.
Step 3: Draining and Serving the Pasta
Remove the lid of the Instant Pot. Carefully remove it because the contents are extremely hot.
Drain any liquid that has accumulated. It's possible for your spaghetti to look watery if too much water is added mistakenly. For draining the liquid, your pasta that is in the Instant Pot should be poured into a big serving bowl, and start draining it over the sink. Alternatively, you can use a slotted spoon to remove the cooked pasta from the Instant Pot. The undesirable liquid will be trapped in the pot in this manner.
In a large mixing bowl, thoroughly combine the pasta and the sauce. In a large mixing bowl, combine all the ingredients until they are spread uniformly. Stir from the bottom up to dislodge any stuck-on ingredients, then separate any remaining clumps of spaghetti with the side of your spoon.
Allow an extra 1 to 2 minutes for the pasta to cook if it appears undercooked or excessively thick. Stirring it well will also help integrate any liquid that has accumulated at the bottom of the saucepan.
While your noodles pasta is still hot, eat it right away.
Put any leftovers in the refrigerator in an airtight container. They'll last for about 3 to 5 days in the fridge.
Cooking Time for Noodles in Instant Pot
It just takes a few minutes to prepare fresh spaghetti noodles. The amount of time it takes to cook the noodles will vary depending on their thickness and desired level of doneness. Pasta cooks faster in the Instant Pot than it does on the stove, so it requires less time to prepare. The times for cooking instant pot noodles are listed below:
| | |
| --- | --- |
| Cooking time for Noodles in Instant Pot | Cooking time |
| Prepping | 20 minutes |
| Cooking | 35 minutes |
| Total time | 55 minutes |
Pasta noodles are a nice dish to make and when it is cooked in an instant pot, it is very fast to make and satisfying to eat. Learn more about how to cook noodles in an instant pot by watching this video.