It's possible that you've never tasted a Texas toast before, but let us give you an idea of what you're missing out on: A flavorful garlic butter is spread on thick slices of soft white bread, which are then grilled or toasted until they develop a crisp and golden quality. From each mouthful of this delicious meal, you can expect the softest buttery taste and a caramelized, garlicky crust.
Thankfully, there's no need to go all the way to Texas to have a taste of the goodness we've described above; this recipe can be replicated in your kitchen with little time and effort too. Simply pay attention to all the guidelines we've provided in this article, as well as our helpful tips that should help you achieve the tastiest results.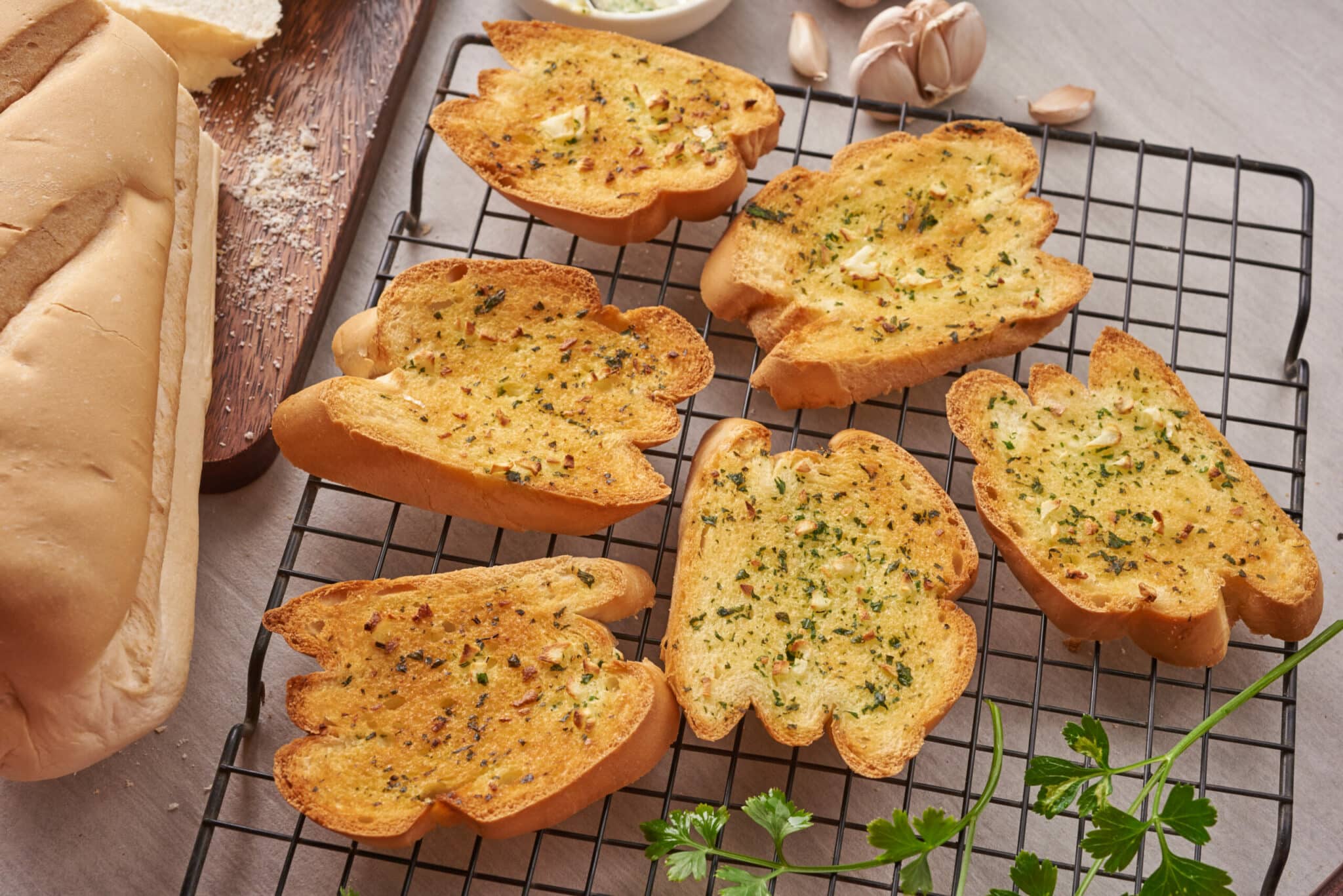 Toast Nutrition Facts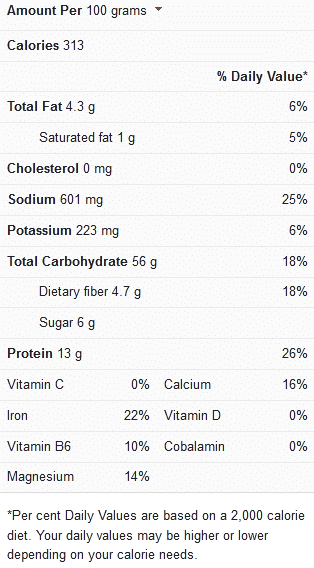 Tips for Cooking Texas Toast
Keep the following tips in mind for the best results when making a Texas toast recipe:
Buy quality bread for your recipe – In the South, Texas toast bread (rich square white bread) is typically widely available, both pre-sliced and in full loaves. However, it can be quite difficult to find Texas toast bread outside of the South.
Try asking your grocery store baker for an unsliced loaf of white sandwich bread, or you could simply buy a loaf of soft Italian bread and use that in your recipe instead. Texas toast is distinguished by its thick pieces of bread, so you'll need to cut the loaf of bread by yourself.
When cutting your bread – If you buy bread that has not already been cut, you'll need to do this yourself. You'll need to be careful while cutting so as to get the best possible form for your slices. It's particularly important to slice your bread using a serrated knife; this will help you avoid squishing it and keep it in the best possible form.
Heat up your baking pan for crispier results – To prepare Texas toast, most barbecue establishments tend to make use of a griddle or specialized toaster. However, all you need to make this recipe at home is a strong baking sheet that gets hot as you prepare the bread. By preheating the baking pan, you can avoid having to flip the toast, and you can get even more crispy bread.
Other cooking methods – The oven is definitely not the only way to go when it comes to making a Texas toast. This recipe can also be created on a grill or on the stovetop; you just need to know your way around.
Grilling a Texas toast
Follow these easy steps:
Preheat your grill to a medium setting.
Grill the slices of bread for 1½ to 3 minutes over medium heat, flipping them every 15 to 30 seconds until they're entirely golden brown.
Cooking a Texas Toast on the Stovetop
Follow these easy steps:
Place the bread slices on a nonstick pan or atop a griddle that has a flat top.
Cover the skillet.
Cook the bread pieces for 1½ to 3 minutes per side over medium heat.
Try any of the above-described cooking methods, and your Texas toast will turn out amazing. However, avoid using the microwave as it is less suited to cooking such a recipe.
Avoid freezing – Texas toast should never be frozen after it has been cooked. Bread does not take particularly well to freezing, so this is not a very good idea. It simply takes a couple of minutes to make your Texas toast; that's one of the best things about this recipe. As such, it's easier to make it fresh, and you can always be sure of the best outcome.
View this post on Instagram

Cooking Time for Texas Toast
We have provided the appropriate timing guidelines for Texas toast recipes in the table below:
| | |
| --- | --- |
| Cooking procedure | Cooking time |
| Cooking Texas toast in the oven at 375 degrees Fahrenheit | 12 minutes |
| Cooking Texas toast on the grill at a medium-high heat level | 1½ to 3 minutes |
| Cooking a Texas toast on the stovetop over medium-high heat | 1½ to 3 minutes per side |
Print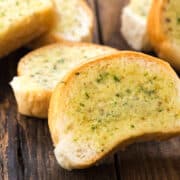 Easy Texas Toast (6 to 8 Servings)
---
---
Instructions
Warm the oven to 375°F with a rack in the middle. Also place a rimmed baking sheet atop the rack to preheat alongside the oven.
In a medium microwave-safe bowl, heat the butter until it gets completely melted, this should take about 1 minute. Stir together the olive oil, minced garlic, garlic powder, parsley, salt, and pepper. While you divide the bread, set this mixture aside.
If the bread isn't already sliced, cut it into 1-inch thick pieces. Cover both sides of each bread slice with the garlic butter, Make sure you're using a pastry or basting brush for this step, it guarantees the best results.
Place the bread in a single layer on the prepared and prewarmed baking sheet. Bake the toast for 12 minutes or until they are golden brown. Serve hot.
This recipe for Texas toast yields deliciously toasted bread that we're sure you'll enjoy. The garlicky taste of this bread will make for a great accompaniment to a variety of breakfast spreads, so you definitely don't want to miss out on this recipe. Ensure that you follow all the steps we've outlined in order to guide you to excellent results.
If you would like to see more ideas for cooking a Texas toast, we recommend that you check out this video recipe.
Notes
Italian bread, fresh white bread, or submarine bread are all options that can be used in this recipe.
Slice the bread using a serrated knife to keep from squishing it and ruining the form of the slices .
Texas toast should never be frozen after it is cooked. This recipe only takes a few minutes to make, so always cook it fresh for the finest results!
Margarine can be used in place of butter without impacting the outcome of your recipe.