Many brands produce sausage-based goods that make our daily culinary life simpler. Sausage is made using ground meat, oil, salt, and other ingredients, as well as preservatives and additives like grain or breadcrumb. They can be raw, which means they need to be prepared before eating, or fully cooked, cured, smoked, or dried, making them appropriate for your everyday menu needs.
It's no surprise that you have to contend with others for a slice of this dish in the store because of its adaptability and different uses. However, it's not only about buying the sausage; it's also about knowing how to make the dish. Well, the objective of this post is to alleviate that concern; you will find that preparing this delectable dish is straightforward.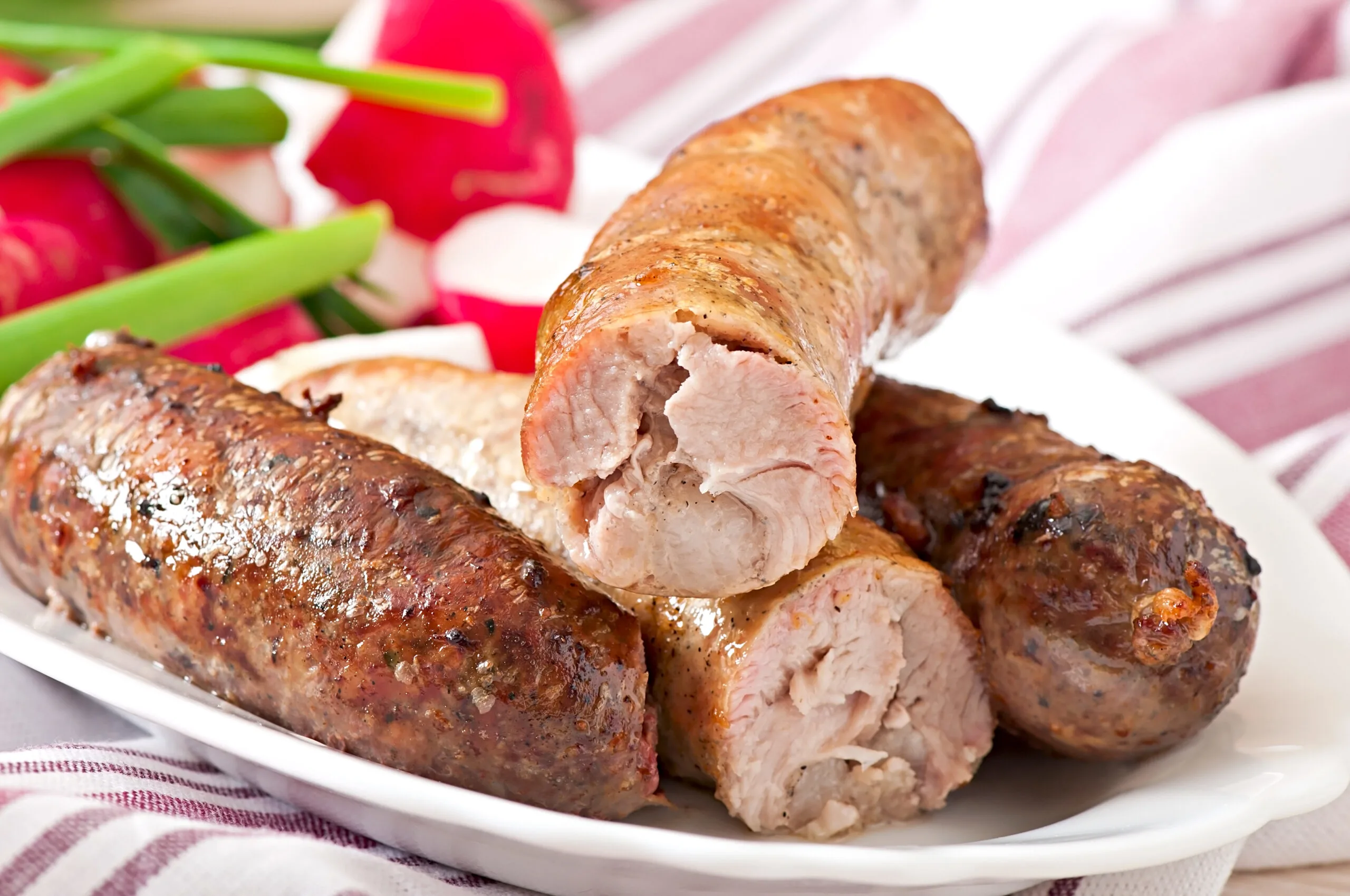 Sausage Nutrition Facts
Why Breakfast Sausage?
Apart from the previously mentioned advantages, sausage has a slew of other advantages that improve both your dish and your health. Here are a few of them:
It aids in cell maintenance- Vitamins aid in the maintenance of the body's numerous cells. Vitamin B12 is required for the efficient functioning of red blood cells, including repair, production, and maintenance. This vitamin aids in the maintenance of nerve cell health. It keeps the neurological system in good shape. When you eat sausage in the appropriate proportions, you can ensure that your body gets all of the vitamins it needs.
Prevents you from being ill regularly- Pork is high in selenium, a vitamin that is essential for good health. This boosts thyroid function, boosts the immune system, and lowers blood pressure disease. Adding selenium-rich foods into your meals is an excellent way to maintain good health. Sausages do have a negative perception, but with all of these benefits, they really should be a staple in your home.
It has a lot of protein- The classic pork sausage is high in protein, averaging 11 grams per sausage. It has been demonstrated that protein aid in the maintenance and development of lean muscle mass as well as tissue health. Protein is essential whether you want to gain muscle mass or lose weight.
Maintains the health of your blood- Sausages are high in Vitamin B-12 and Iron, both of which are necessary for the health of red blood cells and the generation of hemoglobin. B-12 also benefits in the breakdown of both protein and fat. Around a third of your daily intake is provided by each sausage.
Tips for Cooking Breakfast Sausage in the Oven
Where Can Get Sausage?- Sausages can be found at grocery stores all around the world. In most supermarkets in the United States, you'll find pig, beef, turkey, chicken, and veggie sausages such as Italian sausage, breakfast sausage, bratwurst, hot dogs, and occasionally Mexican-style chorizo.
Salami, kielbasa, andouille, and other meats will be available at some supermarkets. Visit a market that sells products from that country if you're seeking a certain type of sausage. Lap Cheong, for example, is more likely to be found in an Asian market.
Fresh and pre-cooked sausage is offered by the pound, either per request at the meat counter or in one- to two-pound shrink-wrapped containers in the meat area. It's occasionally available in bulk packing and can be purchased without the casing.
Keeping Sausage Safely Stored- Freshly made/bought sausage can be kept in the refrigerator for up to three days if kept in its original packaging. Any leftovers should be tightly wrapped and frozen for up to three months in a container or zip-top bag. Pre-cooked sausage that has not been opened should be kept in the refrigerator for at least two weeks and should be consumed within a week after opening. Keep the container or bag sealed.
In their original packaging, most dried, cured, and smoked sausages will last up to two months in the pantry. For a few weeks, keep any sliced sausage in the fridge.
Cooking Breakfast Sausage in the Oven
We'll go right to the preparation instructions for your morning sausage now that you've seen how simple it is to make.
Getting the Sausage right
Both parties and links work well for breakfast sausage. The same basic approach that works for breakfast sausage will work for any ground beef, such as Italian sausage, bratwurst, kielbasa, or other larger sausage, with slight cooking time adjustments.
To prevent rising when making patties, dimple the middle by 14 inches and around 34 inches in diameter.
The Cooking Pan
Just about any over-safe pan should suffice, but a 14-sheet pan works particularly well. To avoid a mess, whatever pan you use should have some sides. You should aim to stay away from anything with high sides that could obstruct your cooking. A larger sheet pan, rather than a cake pan, would be preferable.
You don't need a rack, and foil isn't necessary because it cleans up easily. While certain sheet pans are "non-stick" and have little sticking, a piece of parchment paper would be a nice idea if you have to stick it on your chosen pan.
The cooking temperature of your oven
If you're just making the sausage, preheat the oven to 400° convection or 425° traditional. You can also go as low as 350 degrees conventional and as high as 425 degrees convection. Simply change the time and check the temperature using your thermometer. As a result, use the same temperature as you would for your other dishes.
A lower temperature will take a few minutes longer to cook, whereas a higher temperature will cook faster.
View this post on Instagram

The Time It Takes to Cook the Breakfast Sausage
Breakfast sausage usually takes approximately 18-20 minutes to cook. The texture of the sausage and the temperature of the oven you choose are, nevertheless, important considerations. Cooking time for larger sausages, such as brats, maybe closer to 30-40 minutes. Always double-check the internal temperature, not only the timing.
The minimum safe internal temperature for ground meat is 165°F. To measure the temperature, kindly use a meat thermometer. Please don't cook by color or time. For safety's sake, use that thermometer. If desired, put on the broiler for a few minutes in the end to achieve the desired color.
Print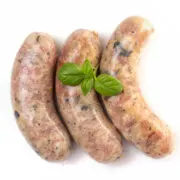 Breakfast Sausage Baked in the Oven
---
---
Instructions
Preheat the oven to 400 degrees Fahrenheit. A rimmed baking pan should be lined with aluminum foil.
In a mixing bowl, combine the ground pork, sage, salt, paprika, marjoram, pepper, onion powder, and thyme; mix well. Form the mixture into 10 tiny patties and set them on the baking sheet that has been prepared.
Bake for 15 minutes in a preheated oven. Cook for another 10 minutes, or until the internal temperature reaches at least 160 degrees.
After reading everything that has been mentioned so far, it should be evident that you can now go ahead and make yourself a fantastic breakfast sausage that will benefit both your health and your dish. Keep an eye out for the best sausage and keep an eye on the temperature of your oven while it's cooking. If you want to learn more about this subject, watch this video for more information.