The list of popular Mexican Chili would not be complete without speaking of the Ancho Chili. It is part of the holy trinity of peppers popular in mole sauces; if you haven't heard of this chili, chances are you've heard of the fresh version known as the poblano peppers.
The ancho is a dry chili with a sweet, smoky flavor that is popular in much Mexican cooking; it enhances the overall flavor of a meal when paired with it. As the popularity of this chili grew, it was also incorporated in many other recipes besides Mexican ones. In cases where you run out of the Ancho chili and can't find it in any nearby store, there are many easy alternatives out there, and some of them will be discussed in this article.
What is Ancho Chili?
Mexicans have this unique tradition of giving different names to their fresh and dry chili; in the case of the Ancho chili, the poblano chili refers to the green-colored fresh chili while the Ancho Chili refers to the dark-colored dry chili. It has a mild heat or spiciness with a hint of sweetness and bitterness to the taste buds.
It is made from red-colored ripened poblano chili, popularly cultivated in Puebla, Mexico; the poblano chili produces two versions of dry peppers with different names: the Mulato peppers, usually made from fully ripened brown-colored poblano, and the Ancho peppers made from semi ripened red-colored poblano. While the Ancho Chile has a smokey sweet and bitter taste, the Mulato chili has a chocolate taste.
Ancho Chili Uses in Recipe
If you're a fan of mild spicy foods, there is no limit to what you can do with an Ancho chili in hand. It is used in several sauces, soups, marinades and adds complex and rich flavors. Ancho peppers are often soaked in water as a method of rejuvenating them before cooking; it is also available ground and can be sprinkled in recipes. In the hands of a true chef, the addition of the Ancho Chili would transform a simple dish into a flavorful one; listed below are some of the recipes ancho peppers are added in.
Mole Poblano
Ancho Chile Salsa
Mexican Marinade
Ancho Chile Quesadillas
Corn Bread Stuffing With Ancho Chile
Smoked Beef Brisket with Ancho Chile Barbecue Sauce
Cream of Ancho Chile Soup
Ancho, Beef, and Kidney Bean Chili
Mexican-Style Black Beans Recipe With Ancho Chilli
Stuffed ancho chili (chili Relleno)
Mango Ancho Chili Sauce
Butternut-Squash-and-Ancho-Chili Puree
Ancho Chili Compound Butter
Ancho Chili Cheese and Salsa Dogs
Ancho Chili Substitutes
Ancho peppers are just as versatile as the poblano peppers; their unique taste, when paired with other ingredients, produces a flavorful meal. It is often incorporated in recipes because of its mild heat, which wouldn't overwhelm a dish and gives just the right amount of heat needed in a meal.
Even with the popularity of this chili, it can be unavailable in some areas, and this would be a problem when trying to make a meal containing it; well, there's no need to panic as there are other peppers that can be substituted for it and they would be discussed below.
Mulato Peppers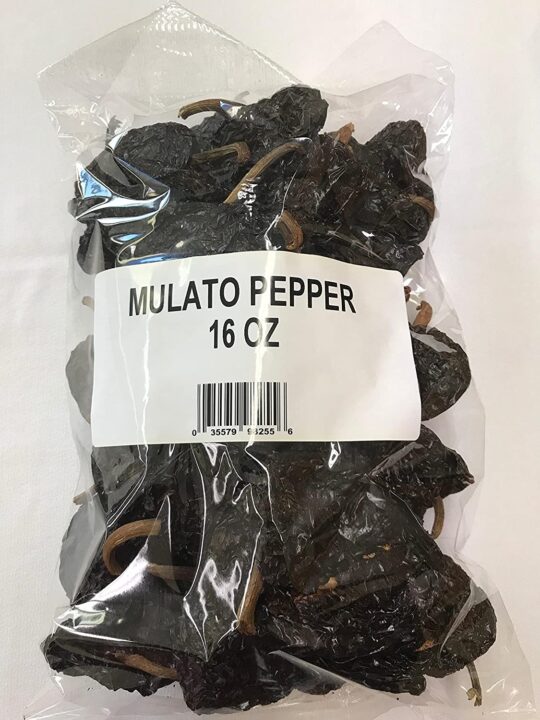 The Mulato chili is another type of dried chili made from fully ripened poblano chili; it is a brownish-black chili with a chocolate or licorice taste. A common fact about peppers is that their flavor and spiciness become stronger the longer it is left on the vine, which is why the Mulato has a more potent flavor than the Ancho Chili; its capsaicin is more potent compared to the ancho. However, it is still a medium heat chili that can be substituted for the Ancho Chili.
The Mulato chili has a sweet taste used in desserts and other sweet-tasting recipes; it is also available in grounded forms and can be substituted for ancho using the exact measurements.
Pasilla Peppers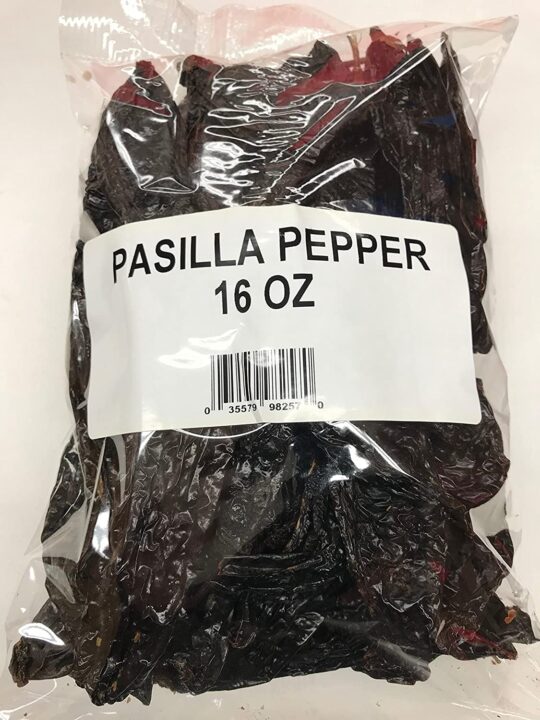 Another mild heat pepper that is often used in place of ancho is the pasilla pepper; it is sometimes used incorrectly by producers and grocers to describe the poblano or Ancho chili. The pasilla chili, also known as chili negro is the dry version of the chilaca chili pepper. It has a dark mild chocolaty flavor with hints of dried fruit, like raisins with earthy undertones, and it's popularly used in mole sauces.
Pasilla is popular in a lot of sauces and is best combined with fruits, seafood, fennel, duck, garlic, lamb, mushrooms, honey, and oregano. They are available in dry and ground forms in countries like Mexico, the United States, and the United Kingdom. In recipes that call for a bit of spiciness, the pasilla pepper would work great; use pasilla pepper with a 1:1 ratio when substituting for ancho pepper.
Guajillo Peppers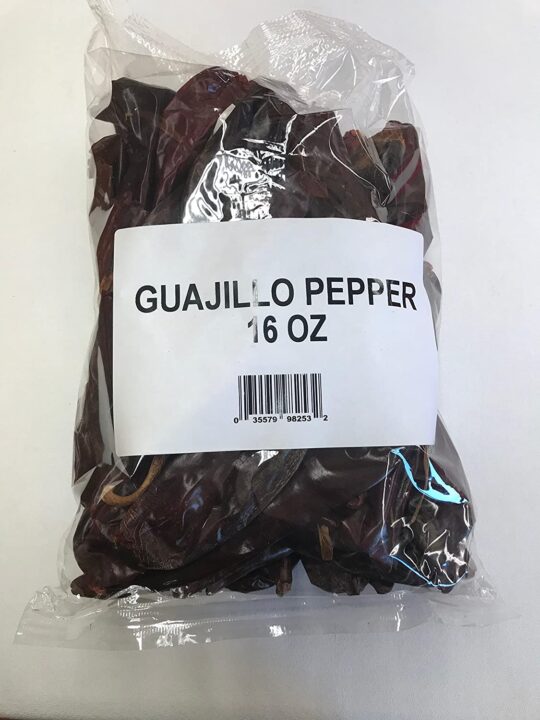 The Guajillo pepper is the dried form of the mirasol chili. This chili is popular in Mexican cooking, and it's part of the holy trinity of peppers used in cooking, along with the Ancho and Mulato chili. It has a medium spicy, smokey, and tangy-sweet taste with hints of pine and berry.
It is popular in mole sauces, stew, braises and can be used in place of Ancho peppers, but it has more heat or spiciness. When adding this ingredient, be sure to start from a smaller quantity before working your way up, but if you're comfortable with the medium spiciness, you can work with a 1:1 ratio.
Frequently Asked Questions (FAQs)
How can I properly store Ancho peppers, so I don't run out?
You can put your Ancho chili in an airtight container which would last for over 4 months; it should be stored in a cool, dry place away from sunlight. It can also be easily refrigerated.
Can I use bell peppers in place of Ancho pepper?
Yes, you can. Bell peppers are mild peppers that have a sweet taste, they are used in many recipes, and if it's the only thing available, you can use it in your Ancho chili recipes.
How is Ancho chili powder different from regular chili powder?
Regular chili powder is usually made with other spices, but the Ancho chili powder is made primarily from dry poblano peppers.
Conclusion
Ancho chili is a popular ingredient in many recipes, especially Mexican dishes; it is the preferred option for a mildly spicy and sweet-tasting meal which is why it is incorporated in a lot of recipes. If you find yourself in a position where you can't get your hands on one, there are a few mild, smokey and sweet peppers that would do justice to your Ancho chili recipes.