The rich umami flavor of the beef is so pleasantly delicious that the liquid of boiled beef or bones can also be used to add a flavor similar to the main thing. This liquid is either the beef broth or beef base, and beef-flavored condiments are commercially available in different forms and textures, from watery liquids to concentrated thick ones to dehydrated cubes and even powders. The beef's signature taste can be incorporated into any recipe with any addition.
However, for this article, we would be focusing on the beef base covering what it is, recipes it is added into, and the potential substitutes for it in cases when you've run out and need replacements, so continue reading to know more about the beef base.
Beef Base Nutrition Facts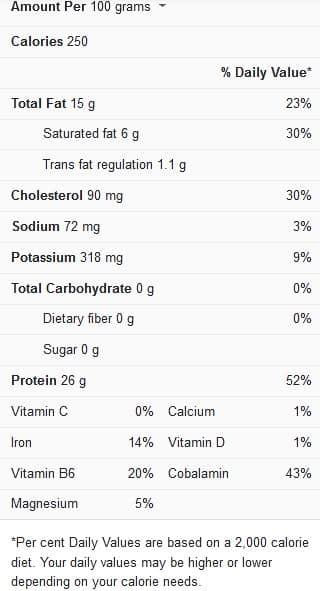 What is a Beef Base?
The beef base is a dark brown-colored concentrated thick syrup used to enhance the flavor of a recipe. The beef base is one of the flavored beef products. It is similar to beef broth but is slightly different because of its texture; while the beef base is thick and concentrated, beef broth has a lighter texture.
The beef base is used in many recipes like soups, sauces, or stews to enhance them and make them flavorful without disrupting the liquid consistency of the recipe.
The beef base doesn't contain any added vitamins or minerals. Still, it is lower in sodium than salt, so Culinary experts mostly use it to add an Umami and salty flavor to a low sodium diet.
The Beef Base Uses in Recipes
As the name implies, the beef base is a concentrated ingredient used to add a rich Umami and base beef flavor to recipes, especially soups, marinades, and sauces.
Most persons are used to the beef broth and prefer it in their recipe, but the beef broth has a lighter consistency, and the beef base's thick consistency is the perfect addition to liquid-based recipes. It adds rich flavors and texture without thinning the recipe. Some other recipes that make use of beef base are;
Slow Cooker Balsamic-Red Wine Pot Roast
Salisbury Steak Meatballs
Hamburger Steaks with Onion Gravy
Drunken Slow Cooker Beef Stew (Beef Carbonnade)
French Onion Beef Sliders For A Crowd
Pasta Fagioli
Beef Vegetable Soup
Steak Diane
Beef and Noodles
Brown Gravy
Skillet Pork Steaks and Onions
Southern Style Turnip Greens
French Onion Dip
Swedish Meatball Gravy
Pepper Steak and Buttery Noodles
Beef Base Substitutes
The beef base is a rich condiment, usually sweet and savory recipes. In cases where you're all out or maybe you don't like or know about it, there are several close substitutes for it.
They may not give the same qualities you want from a beef base, but they would still add rich flavors and texture to your recipes, and some of them come with that rich beefy taste. These Substitutes include;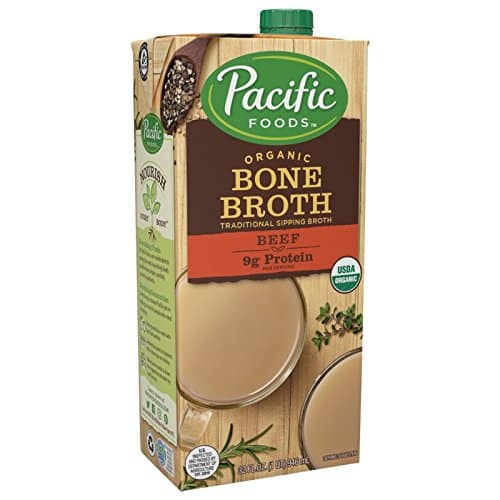 Beef broth is a popular beef flavoring that incorporates sweet and Umami flavors in recipes like soups, stews, vegetable dishes, marinades, and sauces.
It is just like beef base but less thick and concentrated because it is cooked for a shorter time, unlike beef base. Beef broth is made up primarily from meat drippings or liquid seasoned with spices, herbs, vegetables, and occasionally wine or acid, which helps balance the flavors and make the beef broth palatable on its own.
Beef stock is made primarily from beef bones and has a gelatinous texture that pairs well in several recipes.
Beef stock or broth houses similar flavors as the beef base that easily agree with your recipe. It would pair easily in liquid-based recipes and be substituted with a 1:1 ratio.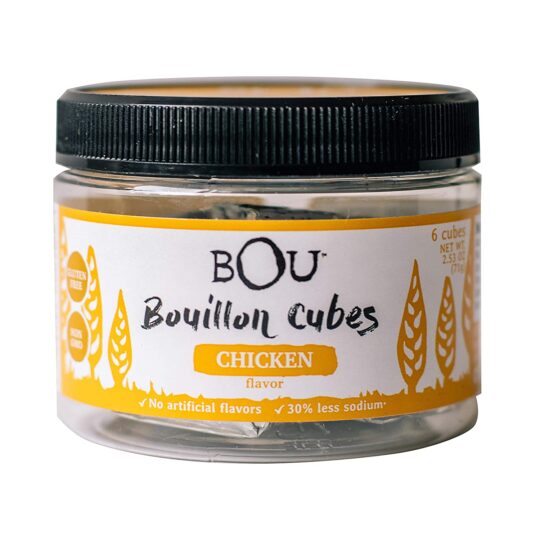 Bouillon cubes are the dehydrated versions of beef broth or beef base, it is popularly sold as a cube, and a single cube carries unique flavors described as both sweet and savory.
Bouillon cubes have both vegan and vegetarian versions and can be easily found in the seasoning section of grocery shops.
Dissolve a bouillon cube into a hot water or vegetable broth cup to use this substitute. The cup of dissolved bouillon broth can substitute a cup of beef base.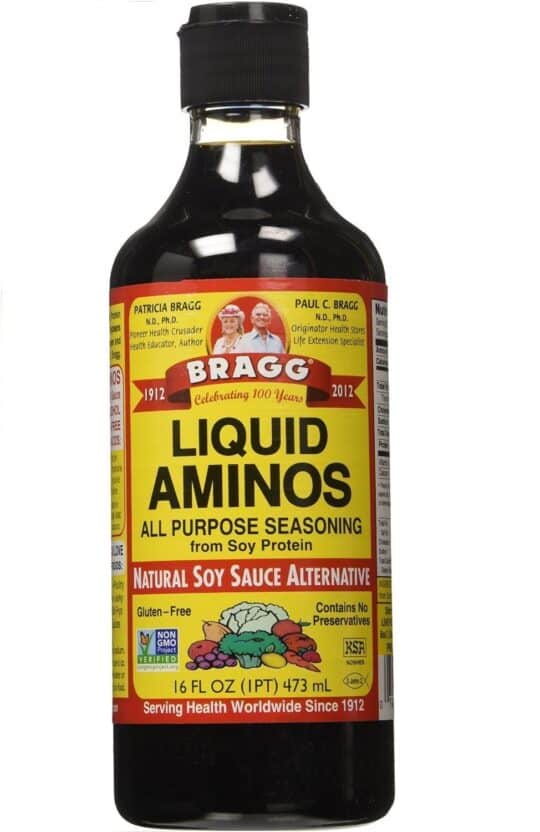 The liquid aminos is an excellent vegan alternative for the beef base and is Umami rich and is often added to soups, sauces, and marinades.
Liquid aminos are rich in amino acids, which are beneficial to health. To get the best out of this alternative, you should mix it in vegetable broth, whether homemade or store-bought. It provides a nutritious and flavorful broth that enhances your recipe. If you don't have the liquid aminos, you could use Worcestershire sauce.
Mix a tablespoon of liquid aminos or Worcestershire sauce with a tablespoon of vegetable broth to replace a tablespoon of beef base.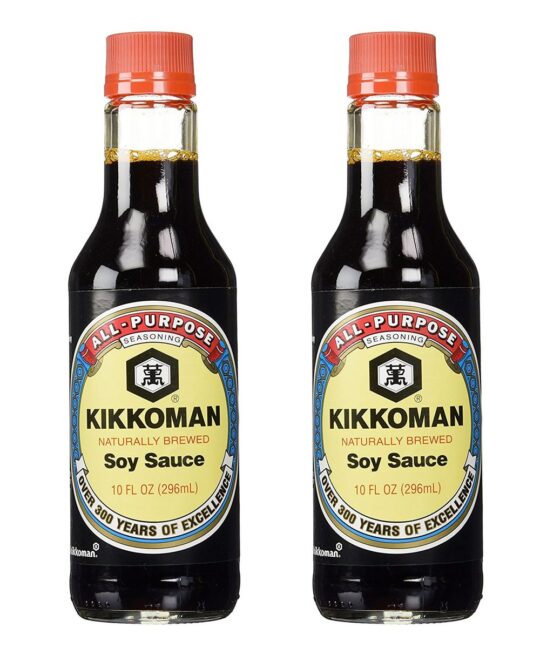 Soy sauce is a common kitchen condiment that can be thrown in at the last minute when you've run out of options; it is Umami rich and full of other flavors.
It improves the texture and taste of recipes, especially Asian-inspired ones.
Like liquid aminos, it can be added to a vegetable broth to get a close flavor profile to the beef base. Mix 1 tablespoon of soy sauce with one tablespoon of vegetable broth to replace one teaspoon of beef base.
Frequently Asked Questions (FAQs)
How can I store beef base properly?
The beef base has a shelf life of about 18 months and can be stored in a refrigerator for a longer period.
Can I use wine in place of the beef base?
Yes, alcohol and non-alcoholic wine can be added in recipes that call for the beef base.
What's the difference between beef base and beef stock?
Beef stock is used in making a beef base, and beef bases are thicker or more concentrated than beef stock.
Conclusion
While the beef base is a flavorful addition to several recipes, it is important to note a few ideal substitutes for it in cases where you might need one. Each of the substitutes listed above comes with some beef base flavor profile and unique flavors. So the right measurements and pairing these ingredients would help transform your meal into something rich and delicious.