New Orleans is famous for its extravagant festivals (like the Mardi Gras), unique music and dialects, and of course, its Creole cuisines like chicken gumbo soup. Thus soup is a treasured southern classic in New Orleans, a hearty dish that appeals to almost everyone who gets a taste of it.
Chicken gumbo soup is a household staple to many, and it has different varieties depending on an individual's preference. Chicken gumbo soup is commonly available in grocery stores, making the entire cooking process a lot more convenient.
Nevertheless, a few reasons would still call for a chicken gumbo substitute, unavailability, dietary restrictions, and individual preferences are some of them, which is why I would be sharing some suitable alternatives that would still give you a good result in your recipe.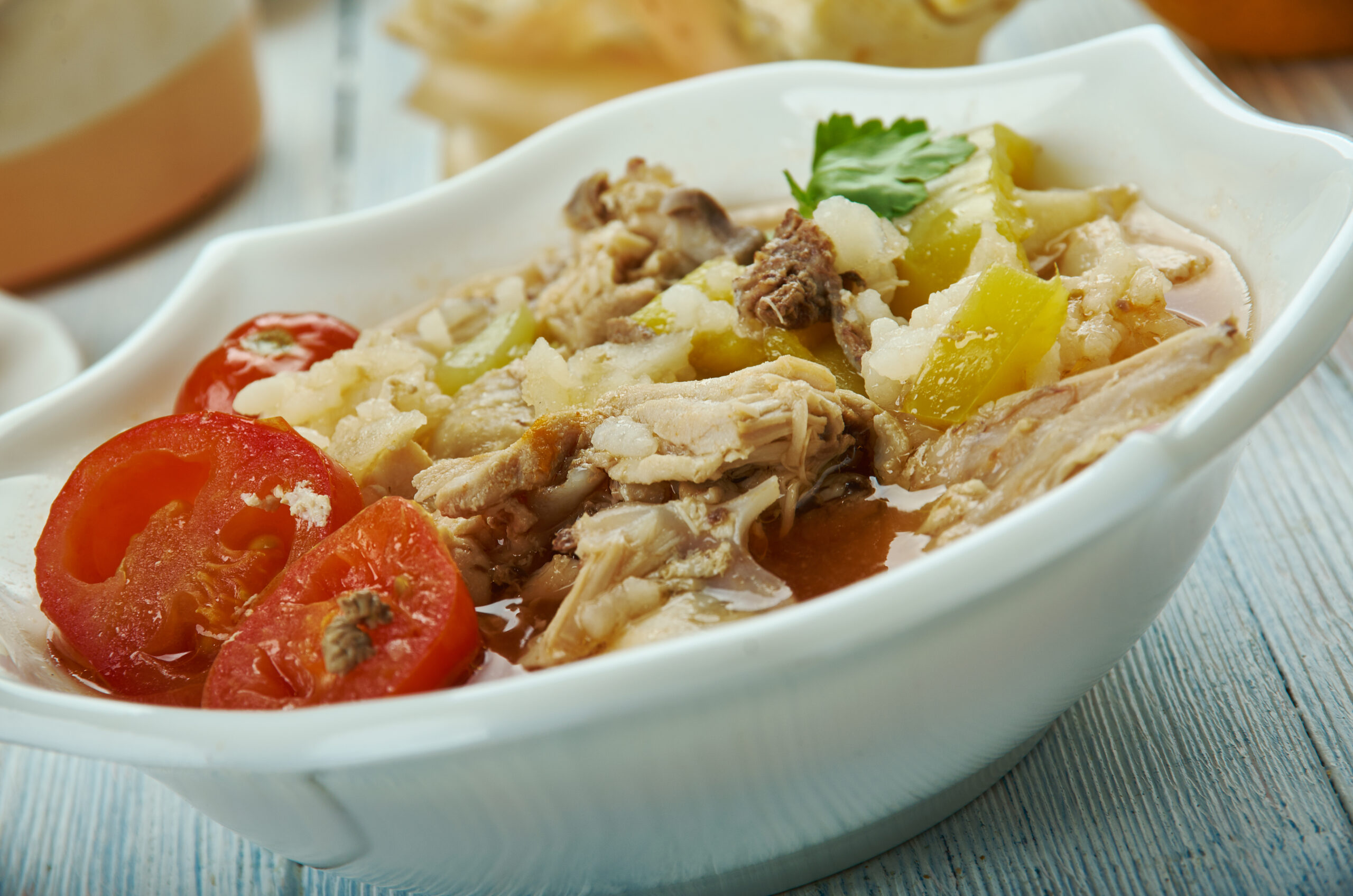 What is Chicken Gumbo Soup?
Chicken gumbo soup is a famous hearty soup in the United States, Louisiana, it is regarded as an official state cuisine, and it is enjoyed by many.
The word 'gumbo' was gotten from the West African word 'gombo,' which means 'okra' and okra is one of the basic ingredients of gumbo soup used to thicken and give body to the soup; it is available as a fresh vegetable, but presently, it is also available in powder form.
The chicken gumbo soup is one of Louisiana's popular aromatic Creole cuisines, a combination of African, American Indian, and European elements in one recipe. The soup is primarily made up of chicken-flavored stock, meat or chicken pieces thickeners, and the holy trinity of Creole cooking: celery, bell peppers, and onions.
The gumbo soup, in general, has different varieties, and each is named after the main flavoring or protein used in the recipe; some of them include chicken gumbo, sausage gumbo, seafood gumbo, etc.
Chicken Gumbo Uses in Recipes
Gumbo soup is extremely rich, nutritious, and flavorful due to the mixture of bittersweet okra, flavorful spices, sassafras leaves, and umami-rich meats. Each variety of gumbo soup has its unique flavor profile based on the main flavoring, whether seafood or chicken.
The chicken gumbo soup is usually paired with rice, the rice is added towards the end of the recipe, and it soaks up the flavors from the soup while being cooked in it.
There are several delicious gumbo recipes out there, and some of them include:
Chicken Gumbo with Andouille Sausage
Turkey and Andouille Sausage Gumbo
Chicken and Sausage Gumbo
Sloppy Joes with Chicken Gumbo
Hamburger Gumbo Recipe
Chicken Sausage Gumbo Soup
Instant Pot Rotisserie Chicken Gumbo Soup
Shellfish-Free Chicken and Sausage Gumbo
Quick Rotisserie Chicken Gumbo
Shrimp and Crab Gumbo
Gramercy Crawfish Gumbo
Chicken Gumbo Soup Substitutes
Chicken gumbo soup is comfort food popularly enjoyed by many; it can be prepared at home and available in grocery shops. A substitute may seem unnecessary because it is hard to find a suitable alternative for chicken gumbo. However, it is the opposite because there are still some great alternatives you can use in place of chicken gumbo soup in many recipes.
Also, the chicken gumbo may be a favorite to many people. However, it is still not an option to some because of dietary preferences or personal preferences, especially with the store-bought ones containing ingredients that don't suit some diets.
So, without wasting much time, let's look at these substitutes.
Homemade Chicken Gumbo Soup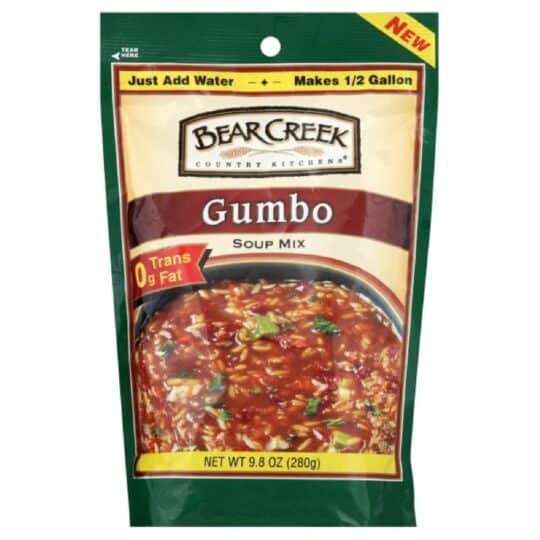 Making your chicken gumbo soup may seem a little stressful, but trust me, it is worth every minute. The homemade version is the best alternative for chicken gumbo soup, dietary restrictions, and personal preferences when unavailable.
The homemade version allows you to select the ingredients that would go into the soup carefully, and it would be fresher, tastier, and healthier. Gumbo soup makes use of some important basic ingredients like chicken stock, thickeners(like okra or okra powder), a roux (flour mix with fat like butter), and spices or vegetable flavorings( celery, onion, and bell pepper).
You could choose to add any other ingredient you want, but the basic ones should be retained. For example, for a vegan option, you could swap in some vegan chicken stock replacements in your recipe, and for a keto diet, you could use a keto-friendly roux of your choice.
If you're stuck, there are many free recipes to follow from the internet, so pick the one that suits you and make your own delicious chicken gumbo soup.
Beef Soup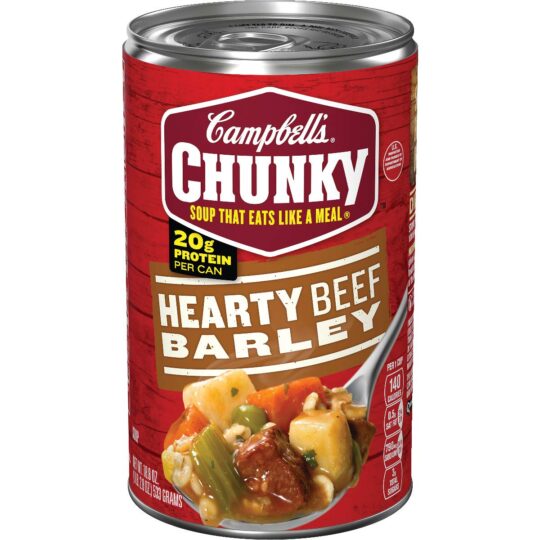 If you're in a hurry and wouldn't mind sacrificing chicken taste in your recipe, the beef soup would be a convenient substitute. It is not a vegan substitute, but it is a good substitute for unavailability.
Beef soup is commonly sold in grocery stores and can be made at home, too; the soup is made up of beef stock, Vegetables like onion, tomatoes, carrots, potatoes, additional spices, beans (optional), and pieces of beef. So if you have these ingredients at hand, you could make some for yourself.
The beef soup can be substituted for chicken gumbo soup using a 1:1 ratio.
Other Gumbo Soups
When you run out of chicken gumbo soup and need a fast alternative for it, you could always grab the closet gumbo soup in the store. It would still have similarities with chicken gumbo soup, but it wouldn't taste the signature chicken.
Gumbo soups have different varieties made from proteins like seafood gumbo( Shrimp and Crab Gumbo, Gramercy Crawfish Gumbo, etc.), Sausage gumbo(Turkey and Andouille Sausage Gumbo, Chicken and Sausage Gumbo, etc.).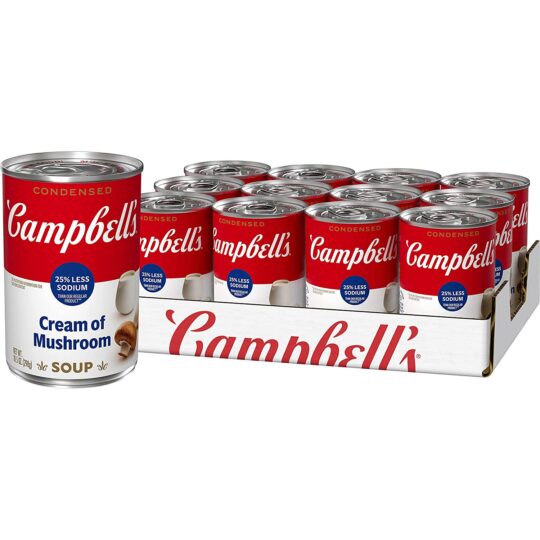 Mushroom soup would be a convenient vegan substitute for chicken gumbo soup; the mushrooms have a meaty texture and an umami taste that would compensate for the meaty texture in chicken gumbo soup. Use a 1:1 ratio when substituting.
Frequently Asked Questions (FAQs)
How can I store a homemade chicken gumbo soup?
Yes, you can. When stored correctly in an airtight container inside a refrigerator, it would last for a day or two.
What makes a gumbo soup more flavorful?
Using stock or broth in place of water in your recipe would make it more flavorful, whether vegetable or chicken stock.
What's the difference between a gumbo soup and a Jambalaya?
Gumbo is a soup or stew that contains a roux for thickening and vegetables like celery, onions, okra, and bell peppers. At the same time, a Jambalaya is like a casserole dish and is made with Italian sausage and shrimp.
Conclusion
Chicken gumbo soup is a popular hearty dish that is also delicious and healthy; in cases when you've run out of it or need a substitute for other reasons, you can always try these listed in this article.