Cube steak cuts, though sometimes disregarded, are definitely deserving of a place at the dinner table. When cooked properly, they make for a budget-friendly, delicious recipe that meets all the criteria for a cozy weekday meal.
They are also quick and easy to cook, with a total cooking duration of just under an hour. Furthermore, there are a plethora of side dish alternatives to pick from, all of which promise savory and fulfilling outcomes.
Follow the instructions in this guide to correctly cook a cube steak, and also take note of our recommendations and timing guidelines for the best results.
Cube Steak Nutrition Facts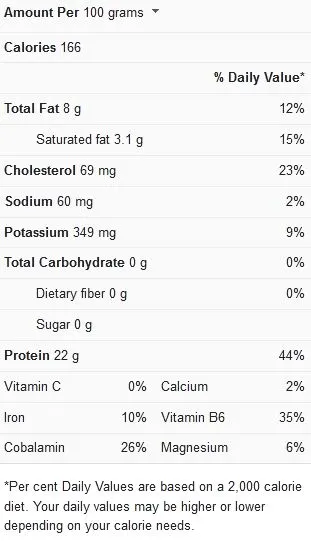 Tips for Cooking Cube Steak
Below we have compiled a number of tips, suggestions, and guidelines to enable you successfully cook cube steaks and obtain the right results every time:
What is a cube steak? – Cube steak is a tenderized (typically pounded with a textured mallet) steak cut of top round or top sirloin that has little indentations on the surface. This tenderizing action aids in the breakdown of muscle fibers, making them less hard and more delicate.
When buying cube steaks – Look out for cube steaks that have already been prepared; check at a meat counter. The meat mallet produces tiny dimples in the steak cuts as it shrinks and tenderizes them to the thickness of roughly a chicken cutlet, so this cut should stand out with these features.
While cube steak is what may be on the package, it is usually cut from top round or top sirloin cuts. You may also choose to buy thin pieces of these steak cuts, then pound them by yourself using a meat mallet, but getting the butcher to do this for you will be much easier.
How to get tender results with cube steak recipes – There are three important practices that can guarantee tender cube steaks:
The first one is using a meat mallet to tenderize the meat.
Finally, simmering cube steaks in gravy can help get tender results.
Cube steaks should typically be cooked quickly or braised for a long time to keep them tender.
Cooking Time for Cube Steak
The following timing guidelines are ideal for cube steak recipes, so follow them to get the best out of yours:
| | |
| --- | --- |
| Cooking Procedure | Cooking Time |
| Cooking cube steaks in a skillet over medium-high heat | 3 minutes per side of initial searing; 5 minutes of final cooking, covered |
Print
Cube Steak Recipe (4 Servings)
---
For the Meat Seasoning
For the Gravy
---
Instructions
Seasoning Preparation: Mix the meat seasoning mix together and set it aside.
To prepare for cooking the gravy, whisk together the cornstarch and cold water in a medium mixing bowl until smooth. Pour in 1 teaspoon of onion powder, ½ teaspoon of garlic powder, and ½ teaspoon of Worcestershire sauce to 1 cup of chicken broth, 1 cup of beef broth, 1 beef bouillon, 1 teaspoon of onion powder, ½ teaspoon of garlic powder, and 1½ teaspoon of Worcestershire sauce. Set the mixture aside after whisking everything together.
Wrap each cube steak with plastic wrap, then pound them thin, approximately ½-inch thick or so, use the rough end of a meat tenderizer to get this done. Even if the cube steak has previously been tenderized, this will make a significant impact on the consistency of the steak.
Rub all the sides of the steak with the spice mix, then with flour.
In a large skillet, heat 2 tablespoons of olive oil over medium-high heat. Cook 2 steaks at once in the pan for 3 minutes on each side. (If necessary, add a touch more olive oil and adjust the heat as required for the steaks to cook properly). Afterward, rest the steaks on a plate.
Leave the meat specks in the pan; this is referred to as "fond," and it will give the gravy more flavor. If there are any black or burned areas, carefully wipe them out with a damp paper towel.
Over medium heat, heat up 2 tablespoons of butter and 'clean' the pan's bottom with a silicone spatula. Mix in the onions and toss them to combine. Sauté the onions for about 15 to 25 minutes in the skillet, or until they reach the desired consistency. A popular preference is for them to be soft and reduced, developing an almost caramelized quality. As they cook, make sure to stir them frequently.
Scrape the sides and bottom of the pan with a silicone spatula before adding the liquid gravy mixture. Bring the mixture to a boil, then decrease to low heat.
Return the steaks to the pan, along with any juices, and pour some gravy on top of every steak piece. Cook the steaks, slightly covered, for 5 minutes or until the sauce thickens and the meat is properly cooked to your satisfaction.
Remove the steaks from heat. An option to try is to add 2 tablespoons of cold butter to the steaks for a smooth, velvety finish. Chefs utilize a technique called "monster au beurre" to accomplish this.
Serve with any sides of your choosing, some suggestions include mashed potatoes, buttermilk biscuits, and green beans or roasted carrots.
This cube steak recipe promises extremely flavorful and satisfactory results and can be quite a crowd-pleaser. The entire cooking duration for the recipe is 45 minutes, with a prep time of 15 minutes and a cook time of 30 minutes.
If you're interested in more recipe variations to explore for cube steak, then try out some ideas in this video recipe.