Butternut squash is one delectable meal everyone enjoys from time to time. You may be wondering how to cook butternut squash on a stove; read this article to enjoy excellent tips and guide on cooking butternut squash.
Roasted butternut squash is one of the most delicious ways to prepare this famous vegetable, but the prep time can take up to 45 minutes. It is delicious as a healthy side dish or in dishes like enchiladas, risotto, and lasagna.
Though the quickest approach for making Butternut Squash Puree is to steam-peeled chunks of butternut squash on the stovetop until soft. You can just season it with butter, salt, and pepper, and the result is a silky-textured puree with a wonderfully creamy mouthfeel.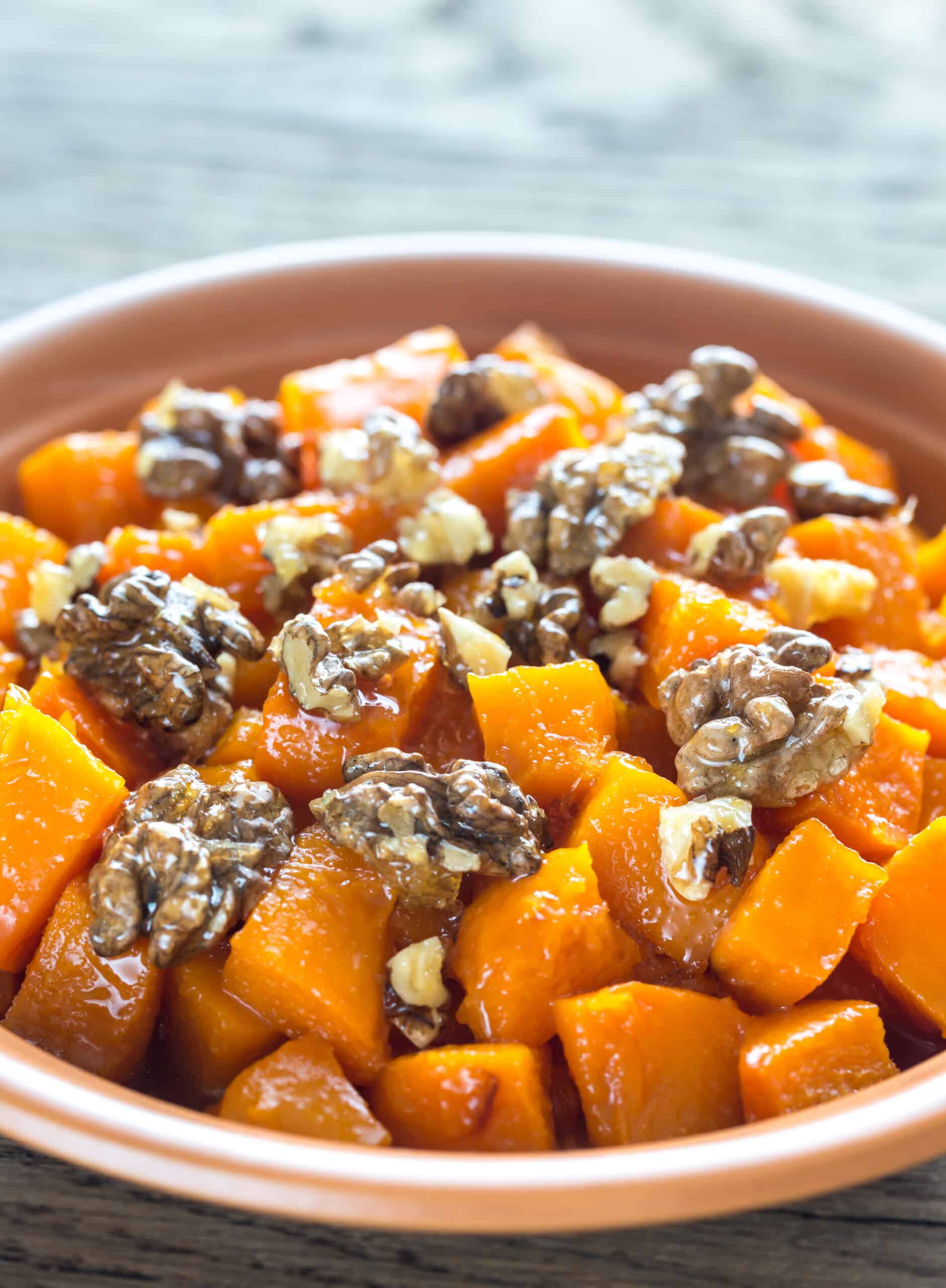 Butternut Squash Nutrition Facts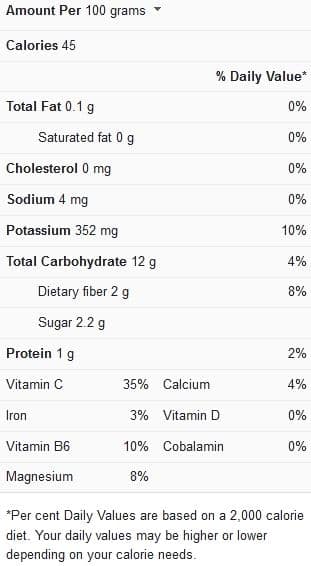 Why Cook Butternut Squash on Stove
Butternut squash is a low-calorie, high-fiber meal containing beta-carotene, vitamin C, magnesium, and potassium. Because of the short cooking time and little water contact, steaming and microwaving retain the greatest nutrients.
The sensitive water-soluble B vitamins and vitamin C are reduced as some pass into the cooking liquid or come into contact with high heat when boiling. Most minerals, like fiber, are pretty stable. As a result, none of the cooking methods significantly impact them.
Tips to Cook Butternut Squash on Stove
Cutting it – If you have a whole squash at home and don't want to hack through the tough flesh yourself, don't. Roast the squash whole (at 425°F for 45 to 60 minutes, depending on size) until you can easily pierce the center of the long end with a paring knife, then chop it (or rip it with your bare hands once it's cooled down a little).
Start by chopping off the neck – Remove the top of the butternut squash using a broad chef's knife. Cut the neck off just where it meets the base. Peel the skin from the neck and the base of the neck with a vegetable peeler. A serrated vegetable peeler is preferable to a regular peeler, which has a tendency to slip.
Remove the seeds as follows – Cut the base in half and scoop out the seeds using a spoon.
Sever the neck: To use as a base, cut a flat edge on the side of the neck. Cut the neck into 1/4-inch pieces.
Cut the base off at the end and slice it into 1/4′′ slices. The pieces are then cut crosswise to make cubes. To make cubes, cut the slices into strips, turn them over and chop them crosswise.
Don't toss the seeds away – After you've scooped them out, the seeds can be roasted in the same way that pumpkin seeds are. After removing the fibrous pulp, thoroughly wash and dry them. Add some olive oil, salt, pepper, or additional ingredients to taste.
Place them on a sheet pan and bake for 10 to 12 minutes at 350°F. Stir every 5 minutes until the mixture becomes crispy.
A low-fat technique – Cooking little butternut squash chunks is a simple way to soften the flesh without using any additional oil. The vegetable can be cooked in 10 minutes or less using superheated steam generated by boiling water (100°C or 212°F) in a covered saucepan. Because this approach adds no additional flavor to the squash, make sure to season it properly; otherwise, it will taste bland.
Caramelization – The flesh won't allow much caramelization, which makes roasted squash so delicious. To fix this, fry the broken or sliced pieces in a pan, then top with crumbled cheese, green sauce, crunchy beans, other roasted or pickled veggies – or anything else that sounds good to you.
Some may say that this is the finest technique to cook butternut squash since more of the flesh is exposed, resulting in the best caramelization. The disadvantage is that it takes a little longer to prepare the squash.
View this post on Instagram

Cooking Butternut Squash on Stove
Since everything happens in one skillet, the stovetop cooking method employed in this dish is one of my favorites for preparing butternut squash. Simply saute butternut squash slices in oil and butter until softened, then add a stock, cover, and cook until tender.
Step 1
In a heavy 12-inch big skillet, preferably cast iron, heat the oil and butter over medium-high heat until the butter is melted and sizzling. Cook, frequently stirring, until the shallot has softened and begun to brown.
Step 2
Toss in the butternut squash pieces, thyme, sage, salt, rosemary, and heat, constantly stirring, until everything is well combined and the herbs are fragrant.
Step 3
Increase the heat to high, cover, and bring a low simmer. Reduce heat to medium-low and cook, stirring periodically, to maintain a brisk simmer. Cook until the squash is soft but not broken down when poked with a fork.
Step 4
Sprinkle cheese on top of the squash. Then simmer it covered until the cheese is melted. Then serve it hot immediately.
Boiled Butternut Squash
The quickest way to cook squash is to boil it. Cooking this Boiled Butternut Squash takes about 5 minutes – then add in the time it takes to chop and boil the water, and you're looking at approximately 20 minutes overall.
Although you don't get the gorgeous caramelized skin that roasting produces, the squash comes out sweet and delicate. However, if you use the squash in another recipe, it'll be worth it.
Print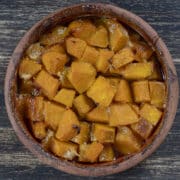 How To Cook Butternut Squash on Stove
---
2

-pound of butternut squash (medium-sized chunks)

½ tablespoon

of olive oil

½ teaspoon

of kosher salt

⅛ teaspoon

of garlic powder
Black pepper (fresh ground)
Finely chopped sage
Thyme
Butter
Chopped pecans
---
Instructions
Butternut squash should be peeled and chopped into 1/2-inch thick cubes. (You should note that using a vegetable peeler with serrated edges is better.)
A medium saucepan of water should be brought to a boil. Cook for 5 to 6 minutes, or until the squash is fork soft (test a piece to see if it is done).
Drain and transfer to a medium mixing bowl. Combine the olive oil, kosher salt, garlic powder, and freshly ground black pepper in a large mixing bowl. Season to taste with more seasonings if desired.
See this video recipe on how to cook butternut squash.