You're in for a treat if you've never tried shark steaks before. Sharks may not exactly be the first fish that springs to mind when it comes to enjoying fish-based recipes, but these steaks have been proven to be great for grilling. They also offer such delicious fleshy meat when cooked properly.
In this article, we've provided all the useful guidelines you'll need to properly cook a delicious shark steak recipe. Take note of the appropriate cooking instructions, as well as our timing suggestions in order to get the best out of your recipe.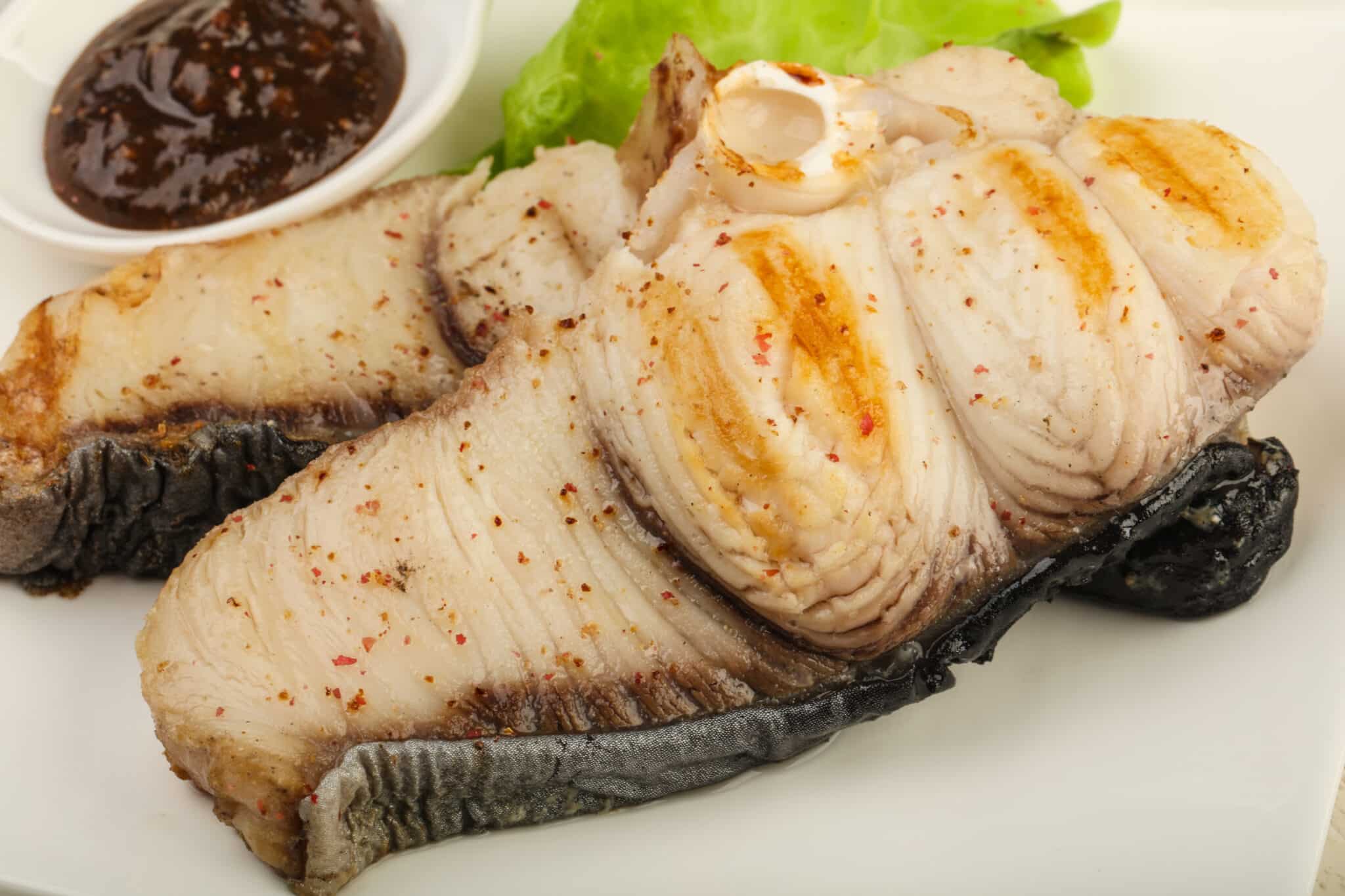 Steak Nutrition Facts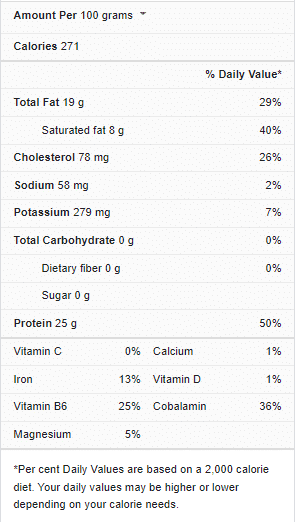 Tips for Cooking Shark Steak
Keep the following helpful tips in mind when cooking shark steaks. These tips will guarantee the best possible results with shark steak recipes:
Buying shark steaks – Purchase the best shark meat available. Shark flesh tends to spoil quickly and might get damaged if not handled correctly. Ensure that you select shark steaks that are juicy and transparent; also, be certain that the steaks are not flaky. To assure the greatest quality, buy sharks from recognized supermarkets and fishmongers.
Preparing the shark steaks for cooking – Place the shark meat in a fridge-safe dish and cover it with milk. Allowing it to soak this way will help get rid of the ammonia smell and gamey flavor that many fresh catches tend to have.
If the shark you get is from a reputable vendor, it may already have been treated. If there is no ammonia odor, there may be no need to soak the shark steaks, but you should still do it to ensure that it is of its finest quality for the best results.
Freshly caught shark steaks must be soaked immediately after cleaning, or the meat will become inedible. It makes no difference what kind of milk you use in soaking the steaks. A lot of people use any kind of buttermilk or cow's milk, but soy milk (or even lemon juice) would suffice in a hurry. If you're not creating a ceviche recipe, plain milk is a better alternative than buttermilk or lemon juice because it's less acidic.
Get rid of the dark meat and skin – With a paring knife, remove the black meat and skin. The dark flesh comes from the shark's skin and surrounding areas. It has a strong, nasty flavor and contains bloodlines. Because shark skin isn't required in most recipes, you can remove it entirely.
If you buy shark steaks from a store, it's likely that this has already been taken care of. Waiting till after the meat has been cooked is another perfect time to take the skin off. Leaving the shark skin on the meat may aid in moisture retention, so just wait till you're done cooking before taking it off.
Different cooking methods to try – There are a number of ways to cook your shark steaks to a delicious quality. If you would prefer to grill them, take note of the cooking instructions we have outlined in the recipe below. You could also pan-fry your shark steaks following the easy steps below:
Simply coat a cast-iron skillet with oil and heat it till the oil shimmers but does not smoke.
Reduce the heat after carefully putting the steaks into the pan. Cook them for 10 to 12 minutes total, flipping only once (this timing should depend on the thickness of the shark steaks).
Transfer them to a platter and set them aside to cool. Pour ¼ cup of white wine or broth into the pan juices and simmer for 3 to 5 minutes to make a sauce.
 

View this post on Instagram

 

Cooking Time for Shark Steak
The following timing guidelines are necessary to achieve excellent results with shark steak recipes:
| | |
| --- | --- |
| Cooking procedure | Cooking time |
| Cooking shark steaks on the grill at a medium-high heat level | 5 to 6 minutes per side |
| Pan-frying shark steaks | 10 to 12 minutes; 5 to 6 minutes per side |
Print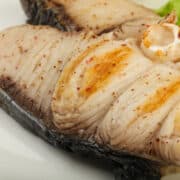 Grilled Shark Steaks (6 Servings)
---
---
Instructions
Assemble the  necessary ingredients
Combine the soy sauce, orange juice, ketchup, lemon juice, cilantro or chopped parsley, black pepper, minced garlic, salt, and red pepper flakes in a small mixing dish.
Pour the marinade over the shark steaks in a shallow baking dish. Turn the shark steaks with tongs to evenly cover them in the marinade. Refrigerate the marinated shark steaks for 1 to 2 hours after covering with plastic wrap.
Preheat the grill to medium-high. Oil the grill grates with a pair of outdoor cooking tongs and moistened paper towels. Do this just before you place the fish on the grill. To create a nonstick cooking surface, make 3 to 4 passes across the grates of the grill. When grilling fish, this is especially critical because the flesh tends to break apart if the conditions aren't perfect.
Remove the fish from the marinade and set it aside. Cook the shark steaks for 5 to 6 minutes on each side on a hot grill, or until the fish achieves a minimum internal temperature of 145°F and flakes readily when checked with a fork.
In the meantime, pour the marinade into a pan and heat it to a high simmer, stirring often, for 2 minutes. Reduce the heat to low and keep cooking it for 10 to 12 minutes. Take the sauce off the heat, then cover it to keep it warm.
Remove the shark steaks from the grill after the fish is done and serve it with any sides of your choosing, as well as sauce.
This recipe for grilled shark steaks is definitely one you should try if you haven't already done so. The results are tasty and satisfying, as long as you follow the right cooking instructions and pay attention to the tips we've provided for you.
If you would like more recipe ideas or inspiration for cooking shark steaks, we recommend that you check out this video recipe.