Many pro-vegan and healthy diets are starting to favor acorn squash over others like butternut or pumpkin. And this choice is for a lot of good reasons. First, acorn squash is rich in fiber. Second, it's easy to prepare and cook. And third, it blends well in both sweet and savory dishes. So, it's no surprise why it's found in recipes like soups, casseroles, pasta, salads, bakes puree, and even quesadillas, pizzas, and calzones.
Still, finding the perfect cooking method is the key to a fantastic recipe. And one of the best ways for acorn squash is by roasting it in the oven. This method brings out a soft and tender result, so much that you'll be able to remove the skin after cooking quickly.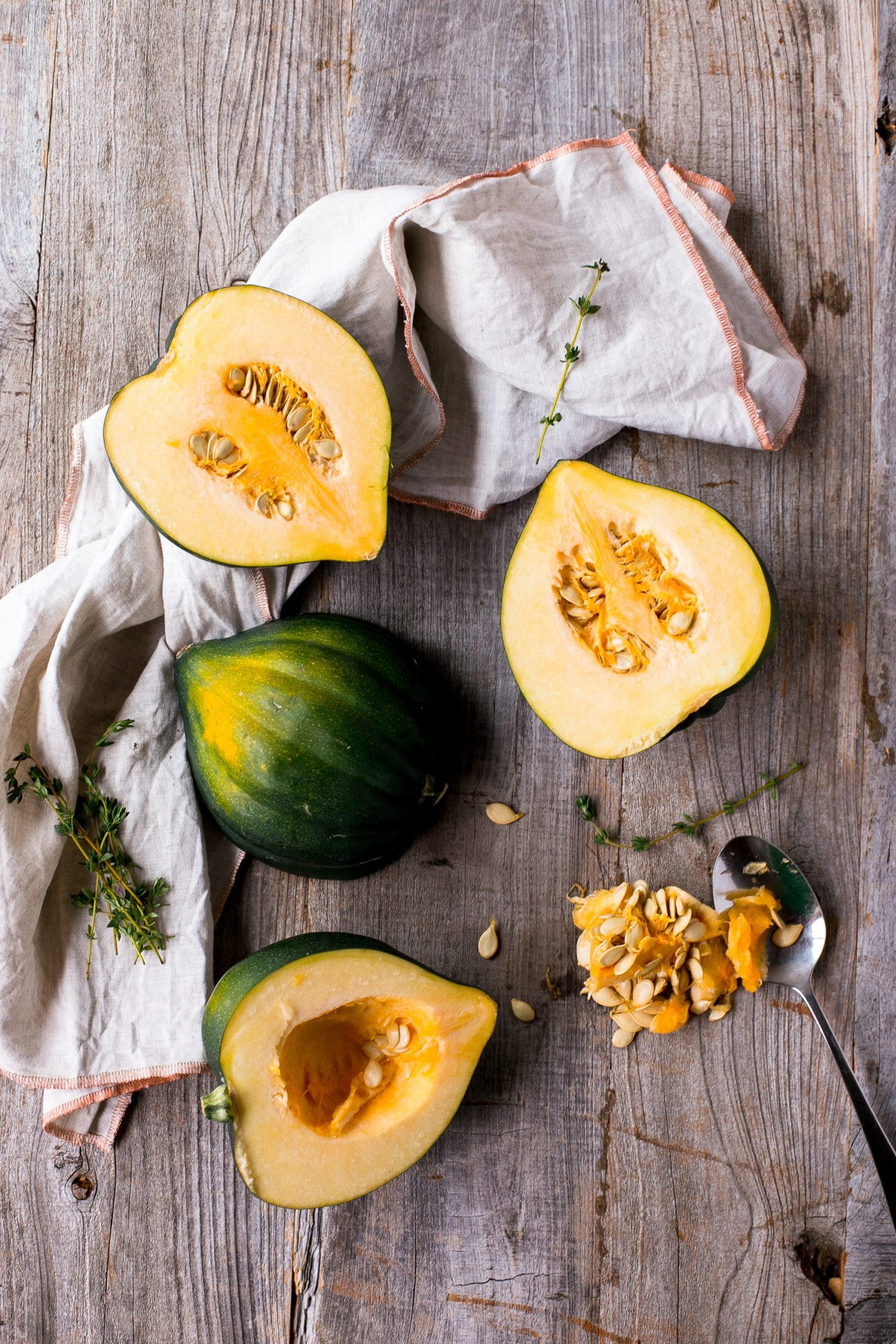 Acorn Squash Nutrition Facts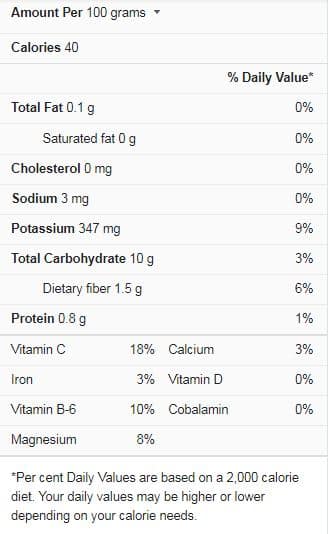 Oven-Cooked Acorn Squash Tips
Like every excellent recipe idea out there, a few good tips are essential to getting the best results. And for oven-roasted acorn squash, here are a few you should follow;
Selection
Always ensure to pick fresh, healthy acorn squash for oven cooking. Good acorn squash should give a slightly sweet aroma, with a deep green shade. Plus, the vegetable should also feel heavy in hand. If the squash is leaking, squishy or cracked, toss it away.
Preparation
The best way to cook acorn squash in the oven is to divide it. First, cut off the stem before you slice it open on a chopping board. Be sure to use a strong, sharp, and broad knife for this purpose. Once you've cut it, remove the seeds by scraping them out with a spoon. You can also cut it further for more servings if you want. And, you can keep the seeds aside for roasting, as they make a good snack!
Seasoning
You can season your acorn squash however you wish. Your choice of flavor ranges from olive oil to curry, powder, pepper, paprika, butter, cinnamon, brown sugar, or even garam masala. Whichever way you prefer, make sure to add the ingredients generously and rub it in all over the acorn squash.
Cooking
You can cook your acorn squash in the oven at a temperature between 375- 400F. At this heat range, the squash should be ready between 45 minutes to about an hour. When roasting acorn squash in the oven, place it with the cut side facing upwards, as this is the part that needs to cook best. And the vegetable should be done when you can easily pierce or shred flesh with a fork.
If you'd like more suggestions on how to prepare acorn squash using an oven, check out this easy-to-follow recipe below;
Print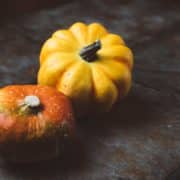 How do You Cook Acorn Squash in the Oven?
---
Description
Oven-Roasted Acorn Squash (2 Servings)
---
One acorn squash halved, seeds removed

Two tablespoons

softened butter

One tablespoon

brown sugar, packed

¼ teaspoon

cinnamon
Kosher salt
---
Instructions
Set the oven to preheat at 400F, and while you wait, spread the butter in each half of the squash.
Mix the cinnamon and brown sugar in a bowl, and add a pinch of kosher salt. Combine the mixture thoroughly.
Generously sprinkle the mixture on the squash halves, and place them with the cut side facing upwards on a baking sheet.
Toss the sheet in the oven and roast for about an hour. The acorn squash should be ready when the flesh pierces and shreds quickly with a fork.