For over a century now, pasta has been one of the notable food recipes famous amongst the Italians and the world at large. Made generally from flat sheets of pasta cut into ribbons shaped strands (fettucce), the fettuccine noodles are one pasta dish that's amazingly simple to prepare and very delicious to eat either as a main or side dish.
Highly nutritious and also suitable for vegetarians since it's free from dairy products like beef, milk, fish, nuts, and soy, the fettuccine is relatively a friendly cheap menu that can be eaten with different sauces and salads. In this article, we would be taking you through the basic cooking step by step instructions on how to prepare this less expensive but filling pasta recipe. The results however promise to be great. Be sure to go through the essential directions.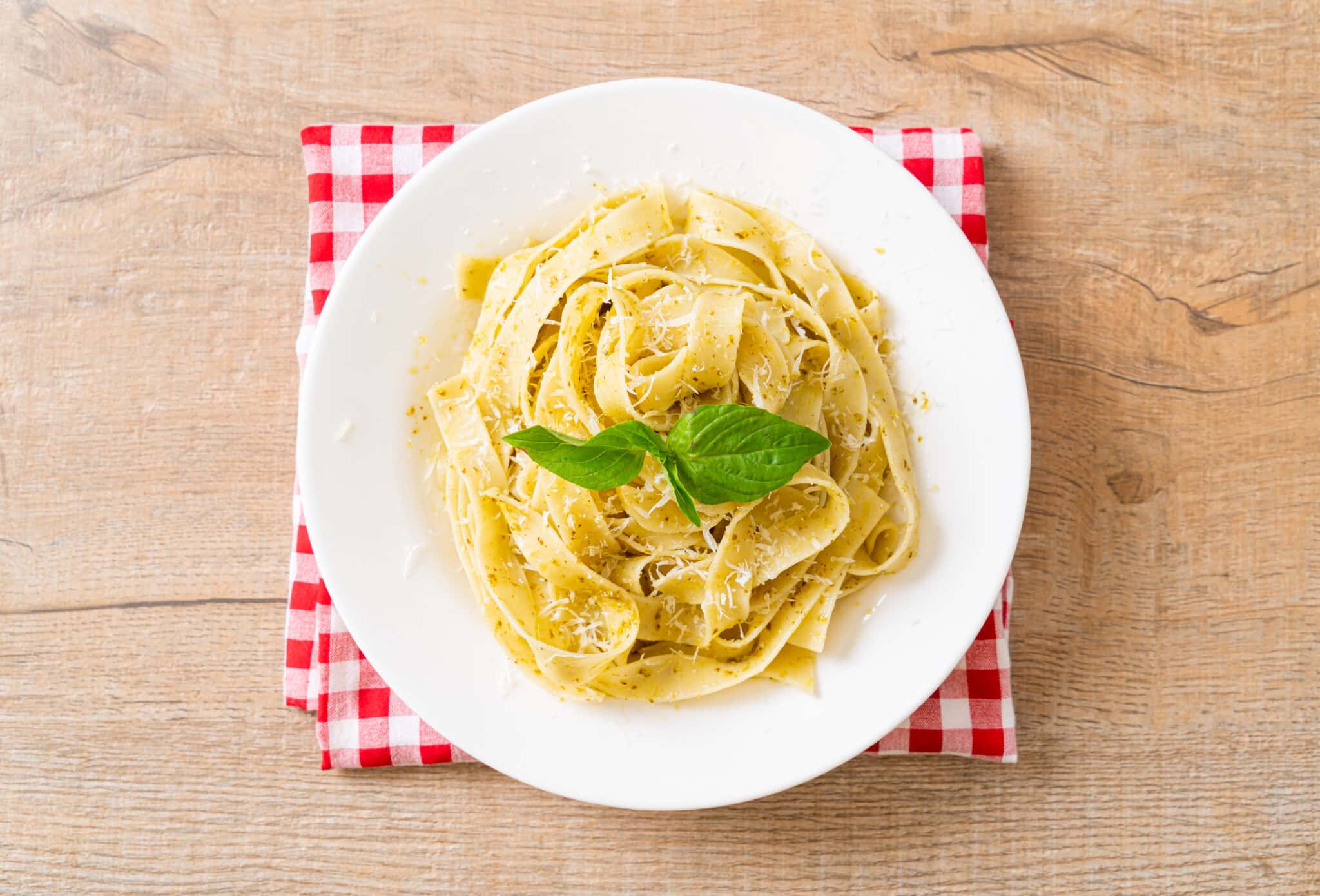 Fettuccine Noodles Nutrition Facts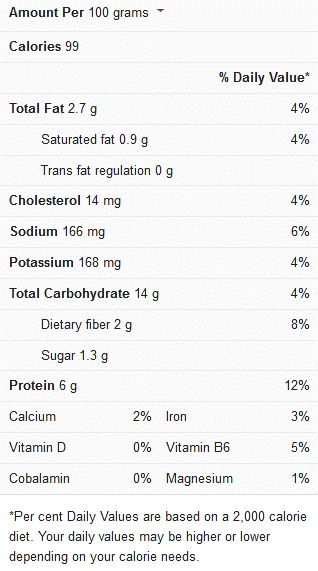 Tips for Cooking Fettuccine Noodles
A suitable compilation of important tips and guidelines for preparing some perfect fettuccine noodles has been provided in this article, be sure to pay attention to the following below;
Why you should go for fettuccine noodles – Many people usually tend to ask this particular question but its answer is indeed interesting. Fettuccine noodles are actually a great source of energy, enriched with a reasonable amount of nutritional values like carbohydrates, potassium, iron, B vitamins, and proteins, this pasta tends to keep you fuller for the long term due to its low level of the glycemic index. The most notable fettuccine noodles brands are; Barilla and Creamette.
Fettuccine and toppings – Pasta comes in different shapes, sizes, and contents. The fettuccine noodles however is approximately ¼ inches wide and 10 inches longer than some noodles. Fully covered in oil or butter, fettuccine is one pasta that can be served with some homemade sauce and cheese.
Preparing fettuccine noodles – To get some flavorful yet healthy and filling pasta, here are a few easy steps that are sure to guide you through the cooking process:
Place the pasta in a large pot of boiling water containing just the right amount of salt mixed with some olive oil or melted butter to avoid getting the pasta from sticking together.
Stir noodles in to fully submerge and place the lid over the pot, cooking noodles for a period of eight to twelve minutes.
Afterward, strain your fettuccine noodles and add a few tablespoons of olive oil. Serve with some homemade salad, gravy, or garlic bread.
Use an instant pot or pressure cooker – When preparing fettuccine noodles, it's important you know the type of cooking utensil to go for, and using an instant pot or a pressure cooker would really come in handy for this. Here are a few reasons why it's advisable you use an instant pot or pressure cooker:
The pasta easily absorbs all the water in the pot while it cooks, so there's actually no need to drain the pasta.
You can simply turn on the cooker, set it at a particular time, and go on to doing other things since it doesn't over boil.
The starch in your pasta is kept intact since it wasn't strained and tends to serve as a natural thickener for your required sauce.
Cook up some gravy – it's almost unlikely to prepare pasta or sausages without some nicely made sauce/gravy. Making gravy is almost as easy as cooking the noodles itself, just do well to go all out with your choice of ingredients and spices if available and if you haven't got much to work with, you can always use some good old sauce purchased from the grocery store or some fresh tomatoes to get the job done. Also, if you'll prefer a thicker sauce, just add some cream cheese along with the cream. Sauces can be a bit watery at first when cooking but eventually thickens up once it's been poured into the pasta and it starts to cool off.
Storing up fettuccine – In situations where you've got some leftovers, make sure to properly store them in air-tight containers in your refrigerator. On the other hand, the sauce might dry out after storing it in the refrigerator, so just add a little milk before reheating in the microwave.
View this post on Instagram

Cooking Time for Fettuccine Noodles
The appropriate time for preparing fettuccine noodles has been provided below which would enable your pasta recipe to turn out just fine:
| | |
| --- | --- |
| Cooking Procedure | Cooking Time |
| Cooking fettuccine noodles in an instant pot or pressure cooker at medium heat | 8 to 15 minutes |
Print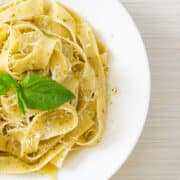 Stovetop boiled fettuccine noodles (4 servings)
---
8 oz

.dried fettuccine (

120g

)

2

tbsps of unsalted butter

2

tbsps of olive oil

1 cup

of heavy cream

¾ cups

of freshly grated parmesan cheese

1 tbsp

of salt to taste

1 tbsp

of pepper to taste

2

to

3

minced garlic cloves
Freshly chopped parsley leaves to garnish

2

to

3

cups of water
A cup of chicken/vegetable broth (optional)
---
Instructions
Add 2 to 3 cups of water to your pot and set on the stovetop at a medium heat. Generously season your pot of boiling water with some olive oil and salt to taste and stir a little. Note that the olive oil stops your pasta from sticking together or to the pot.
Let it boil for a few minutes before tossing in your fettuccine. If needed, you can break the pasta in half before putting it in the pot so that they'll all be submerged properly in the water.
Cook pasta for the next eight to twelve minutes or more and be sure you don't stir the fettuccine noodles once they're cooking as it can cause it to stick together. You can only stir the pasta once it's done cooking to ensure the strands aren't stuck.
Once done, carefully drain pasta with some tongs or preferably a colander and serve on a plate. To add more flavors to your fettuccine noodles, you can add some freshly chopped parsley, parmesan cheese, or chili flakes. Eat deliciously with a piece of garlic bread.
This instant pot fettuccine Alfredo's recipe is one creamy rich and super delicious meal you can ever make. Having a restaurant-quality, you can simply enjoy some noodles in the comfort of your home and at any time of the day. To get more easy and delicious pasta recipes using an instant pot/pressure cooker, we suggest you check out more video recipes.