Pasta is a fun addition to tons of menus, whether it's fusilli, spaghettini, or ravioli. And we've gotten used to having this tasty dish, as we can prepare it in various ways and with numerous ingredients. Pasta is excellent with tomato-based sauces (obviously), but they're also perfect with grilled meat, fish, roasted vegetables, and even baked potatoes. But if you aren't used to cooking with an instant pot, it may seem impossible to perform.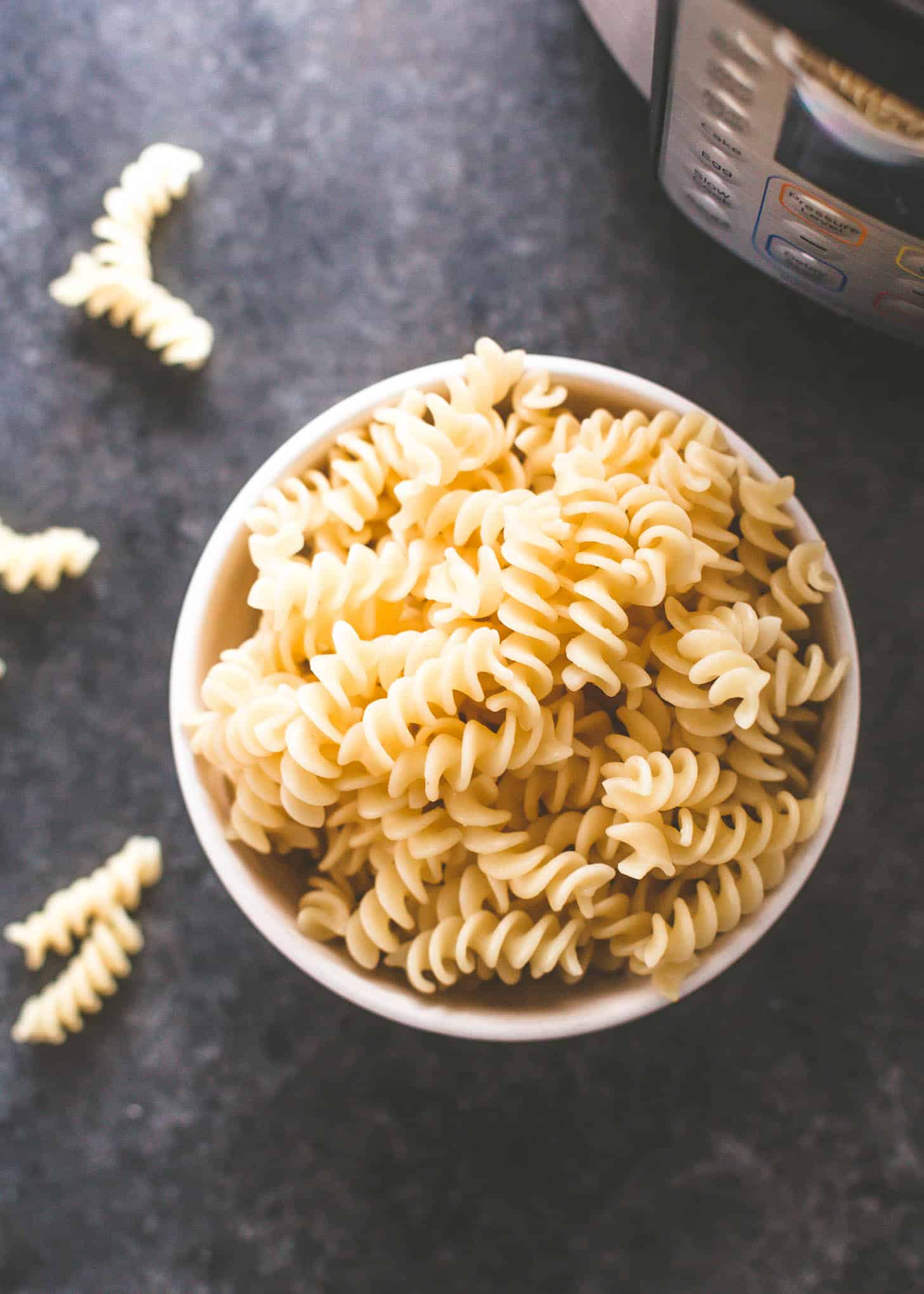 Here, you'll get an in-depth idea of how to time instant pot paste to perfection. Plus, you'll also learn the many tricks to avoid a messy kitchen, use your pressure cooker safely and create a stunning dish every time.
Pasta Nutrition Facts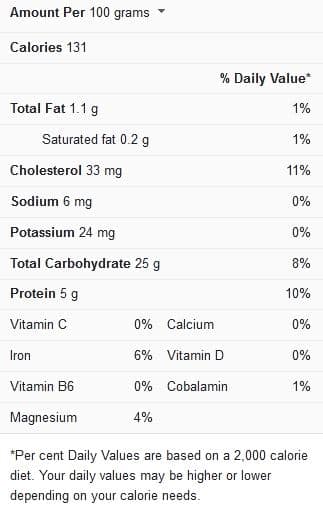 Why Cook Pasta in an Instant Pot?
Of course, you may wonder why you should bother about cooking pasta in an instant pot. Since it's a recipe that can also be easily prepared over the stovetop, this method may seem unnecessary. But instant pot pasta isn't just another reason to employ that underused appliance in the kitchen. It comes with tons of pros, some of the best which will be discussed below;
It's a One-Pot Meal: With an instant pot, the pasta cooks in with no need of draining. And once the recommended water quantity is used, the moisture combines with the starch to bring the recipe to the perfect doneness.
It's Versatile: We know pasta comes in a wide array of shapes and sizes. But they can all work with the universal instant pot technique. So whether it's a penne, bucatini, spaghetti, or macaroni, all will cook properly in the pressure cooker. Plus, it also works for whole wheat and gluten-free options.
It's Easy: The set-and-forget method of using instant pots makes cooking pasta convenient. And you'll be able to prepare any amount of batch at any time, hands-off, and with zero hassle.
It's a Clean Process: Remember the messy starchy spillover that's notorious with cooking pasta on the stove? Well, say goodbye to it when you use an instant pot!
Cooking Pasta in Instant Pot
Making pasta in an instant pot is undoubtedly convenient and easy. But it would help if you still learned a few tips to ensure you do it right every time.
View this post on Instagram

Measuring the Liquid
Always use a 1:2 pasta to the liquid ratio when using an instant pot. And this measurement works regardless of whether you're using water, broth, milk, or anything. By this parameter, eight ounces of pasta will need two cups of liquid, 12 ounces will need an extra cup, and 16 ounces takes about four cups of liquid to cook perfectly. Note, though, that this measurement can be increased if you're cooking the pasta for a soup recipe. And if you're using broth, adjust the salt content in the menu, so it balances.
Fit the Pasta in the Pot
If you're using lengthy varieties like linguine or spaghetti, consider breaking them in half beforehand so they'll fit in the pot. Also, position the noodles in criss-cross patterns, so the pasta doesn't clump. And remember, do not stir.
Cooking Time for Instant Pot Pasta
Once the pasta has been arranged, you can close the lid, seal, and set the cooking time. But this process requires attention to specific details. Note that different pasta varieties cook at different times. So, certain modifications need to be added to the cooking procedure.
First, decide if you're cooking the recipe soft or al dente (firm). Then, consider the type of pasta you're making and check the suggested cook time on the package. Once you have that, remove one minute for al dente, or add one minute for soft pasta. Then, divide the result's lower number by half, rounding down the result if it's an odd number.
To help, here's a table that indicates the approximated cooking time for various pasta varieties and doneness;
PASTA SHAPE
COOK TIME (Al Dente)
COOK TIME (Soft)
Capellini
One minute
Two minutes
Tortellini
Two minutes

Three minutes

Ravioli
Rotini
Three minutes

Four minutes

Elbow Macaroni
Fettuccine
Four minutes
Five minutes
Bucatini
Spaghetti
Linguine
Penne
Five minutes
Six minutes
Fusilli
Cavatappi
Rigatoni
Six minutes
Seven minutes
Releasing Instant Pot Pressure
Cooking pasta in an instant pot doesn't eliminate the starchy buildup you'd expect from the stovetop method. And if you don't correctly handle the pressure release, you'd end up with the same mess on your countertop. So, to prevent such, you can handle it in two ways;
Use intermittent pressure releases at one to two-minute intervals until the pin drops low. Then, do a complete release so it doesn't spill.
Allow the pot's pressure to release for about five minutes naturally, then do a manual release afterward. But you'll have to cut a minute from the cooking time if you're using this method.
View this post on Instagram

Resting the Pasta
Once the pasta is ready, you can stir, so any dry bits and clumps are sorted. Afterward, bring the pot to sit for three to five minutes before serving. As it cools, the carryover cooking will heat the dry spots, allowing for complete cooking.
Print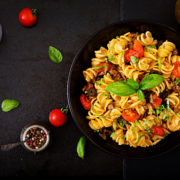 How Long to Cook Pasta in Instant Pot?
---
Description
Instant Pot Pasta (4 Servings)
---
---
Instructions
Combine the ingredients and pasta in the pressure cooker, and cover without stirring. If the noodles are long, break them in half and arrange them in criss-cross patterns, so they cook without clumping.
Seal the cover and set the pot to 'Pressure Cook' or 'Manual' for the approximated cooking time (See table above).
Once the time is reached, release the pot pressure intermittently or naturally release for five minutes. Then, open the cover and stir the pasta to break the clumps once the pin has fully dropped. Also, ensure to mix the dry spots in so it cooks from carryover heat.
Leave the pasta to rest for three to five minutes. Then, serve the recipe as desired.
Also, look at this video for more ways to watch the cooking time of instant pot pasta.