Scalloped Potatoes are a classic meal that features potatoes and a luscious creamy cheese sauce. These Scalloped Potatoes have few ingredients, but they're the perfect from-scratch side dish for Easter, Christmas, or Thanksgiving.
It is the ideal side dish for a large gathering. It's difficult to conceive a more cozy potato side dish than mashed potatoes. Even though it appears to be ornate and elegant, it is quite simple to build.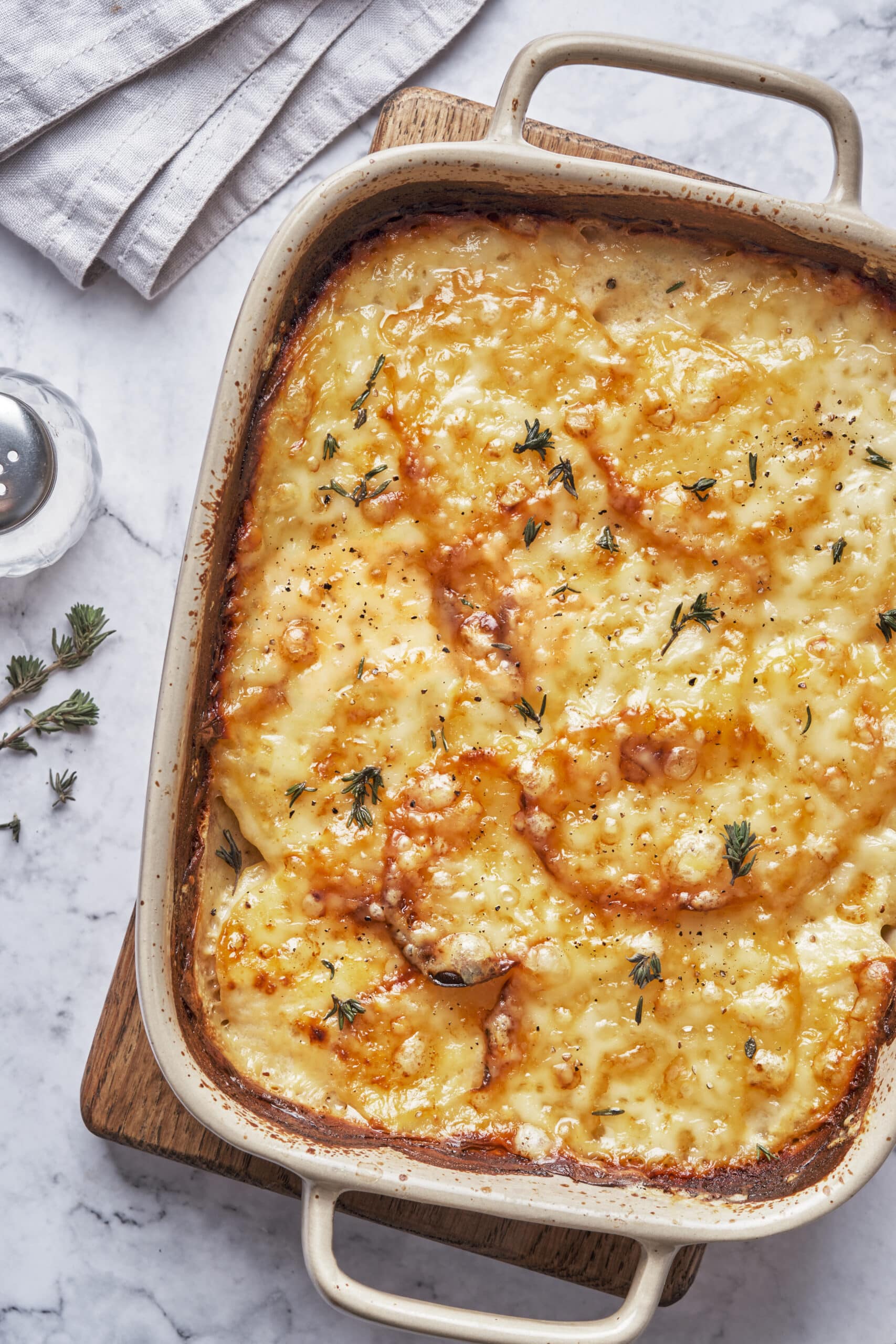 Scallop Potatoes Nutrition Facts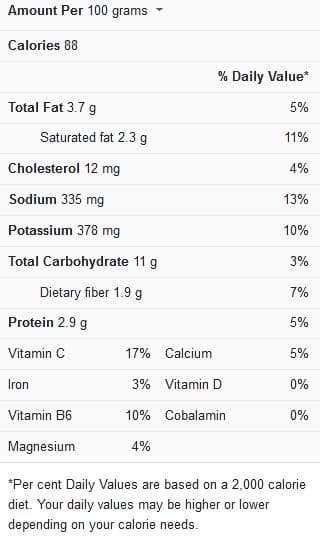 Tips on How to Cook Scallop Potatoes
Choose waxy, thin-skinned potatoes for scalloped potatoes, such as long white potatoes or red-skinned potatoes. Waxy potatoes have a lower starch level and a higher water content than other potatoes. Both of these elements will assist the potatoes to keep their shape, ensuring that you don't wind up with mushy potatoes in your casserole dish but rather nicely scalloped ones.
For this recipe, I recommend Yukon gold or Russet potatoes. Yukon potatoes maintain their shape better and don't require peeling, but Russets work just as well.
If you are peeling a lot of potatoes for the dish, the oxygen will discolor the sliced potatoes wherever it comes into contact with them. There is no need to worry about this kind of discoloration because it will fade as the potatoes boil. However, if you are concerned, simply lay the slices in a bowl of cold water while you finish slicing the rest.
During the cooking process, discoloration might also develop. If you use an aluminum or iron pan (like cast iron), the metal will induce an acidic reaction in the potatoes to discolor them. Instead, use only glass or ceramic casserole plates to make potatoes that are tasty and appealing to the eye.
Use whole, high-fat milk, or even cream in place of half of the milk. The more fat in the dairy, the less probable it is to curdle when heated. Also, make sure you're using extremely fresh milk or cream, as older milk and cream are more prone to curdle.
If you are going to add onions or garlic, cook them briefly first, as many scalloped potato dishes do. This will cause some of their acid to be released, which might cause milk to curdle if cooked together.
Removing a beautiful scalloped potatoes dish can be distressing, only discovering that the milk has curdled. This might occur because the heat was too high, causing the milk's proteins to bond together and form lumps. To avoid this, prepare scalloped potatoes over a low heat setting – 325 degrees Fahrenheit is ideal.
Cook until the potatoes are fork-tender; this straightforward method will ensure that your scalloped potatoes are cooked to perfection.
If you overcook your scalloped potatoes, not only will the milk curdle, but the potatoes will also break down into mush. Neither of these things will make a tasty dish.
These potatoes keep for approximately four days in the fridge and reheat well in the microwave, oven, or frying pan. Scalloped potatoes can be frozen for a longer period if desired.
View this post on Instagram

How to Cook Scallop Potatoes
Preheat
To make scalloped potatoes, preheat your oven to 350 degrees Fahrenheit. Set aside a 9×13 casserole dish sprayed with nonstick frying spray.
Preparation of Potatoes
Potatoes should be peeled and sliced into equal ⅛ inch thick slices. A slicing attachment for a food processor, a chef's knife, or even a mandoline can be used.
While cooking your cream sauce, slice your potatoes and immerse them in a big dish of cold water to keep them from browning. Then drain the potato slices from the cold water and put them in the baking dish once the cream sauce is ready.
Prepare the Cream Sauce
The cream sauce is quite simple to create. You're essentially generating a roux, a creamy sauce made from butter and flour. You'll add your milk or cream, as well as seasonings, to this roux.
Melt the butter in a medium skillet over medium heat to make the sauce. Whisk in the flour until thoroughly blended, then add the milk, salt, pepper, cayenne pepper, and any other flavorings.
Reduce the heat to a low degree and constantly whisk until the sauce thickens and begins to bubble around the edges of the saucepan.
Remove the dish from the heat and pour the sauce over the cut potatoes.
Start Baking
Bake for 45 minutes with the casserole dish covered with foil. Remove the foil and bake for another 45 minutes, or until the top is brown and the potatoes are fork-tender. You may also broil the top for 3 to 5 minutes for a more golden finish.
Let It Cool Before Serving
Allow the Scalloped Potatoes to cool for about 15 minutes after removing them from the oven. The cream sauce will thicken, and the potatoes will solidify, making serving simpler. Allow the potatoes to rest before serving. Otherwise, the cream sauce will be too thick, and the potatoes will be difficult to serve.
Cooking Time
Preparation Time
10 minutes
Cook Time
1 hour
Total Time
1 hour 10 minutes
Print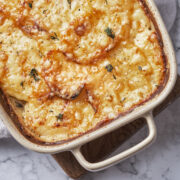 Scalloped Potatoes (6 Servings)
---
---
Instructions
You can start with the recipe by preheating the oven to 350 degrees Fahrenheit.
Proceed to melt the butter in a small saucepan, then add the flour.
You can now go ahead and season with salt and pepper after whisking in the milk.
Then proceed to cook – stirring periodically with a whisk – until the sauce is smooth and boiling.
Reduce the heat to low and add 1 cup of cheddar cheese.
Half of the sliced potatoes should be placed in a lightly greased 1.5-quart casserole dish.
Then proceed to make sure half of the cheese sauce should be poured over the potatoes.
You can then place the second layer of potatoes and cheese sauce on top of the first. The remaining ½ cup of cheddar cheese should be sprinkled on top.
To add some color, you can sprinkle with paprika.
At 350°F, bake for about 1 hour, uncovered.
You can watch this video recipe to know how to cook scallop potatoes.