The list is limitless when it comes to cream soups; there are several flavors of cream soup, one of which is the shrimp-flavored one. Cream soups are often used as a base in sauces for casseroles, roasted foods, baked fish, and appetizer dips and can also be seasoned and served on their own.
The cream of shrimp soup is nutritious and versatile and can be prepared with additional ingredients to suit an individual's preference. It would be frustrating to run out of shrimp soup, especially when you need it for your recipe, so in this article, I will discuss other alternatives that can be used in its place for your recipe.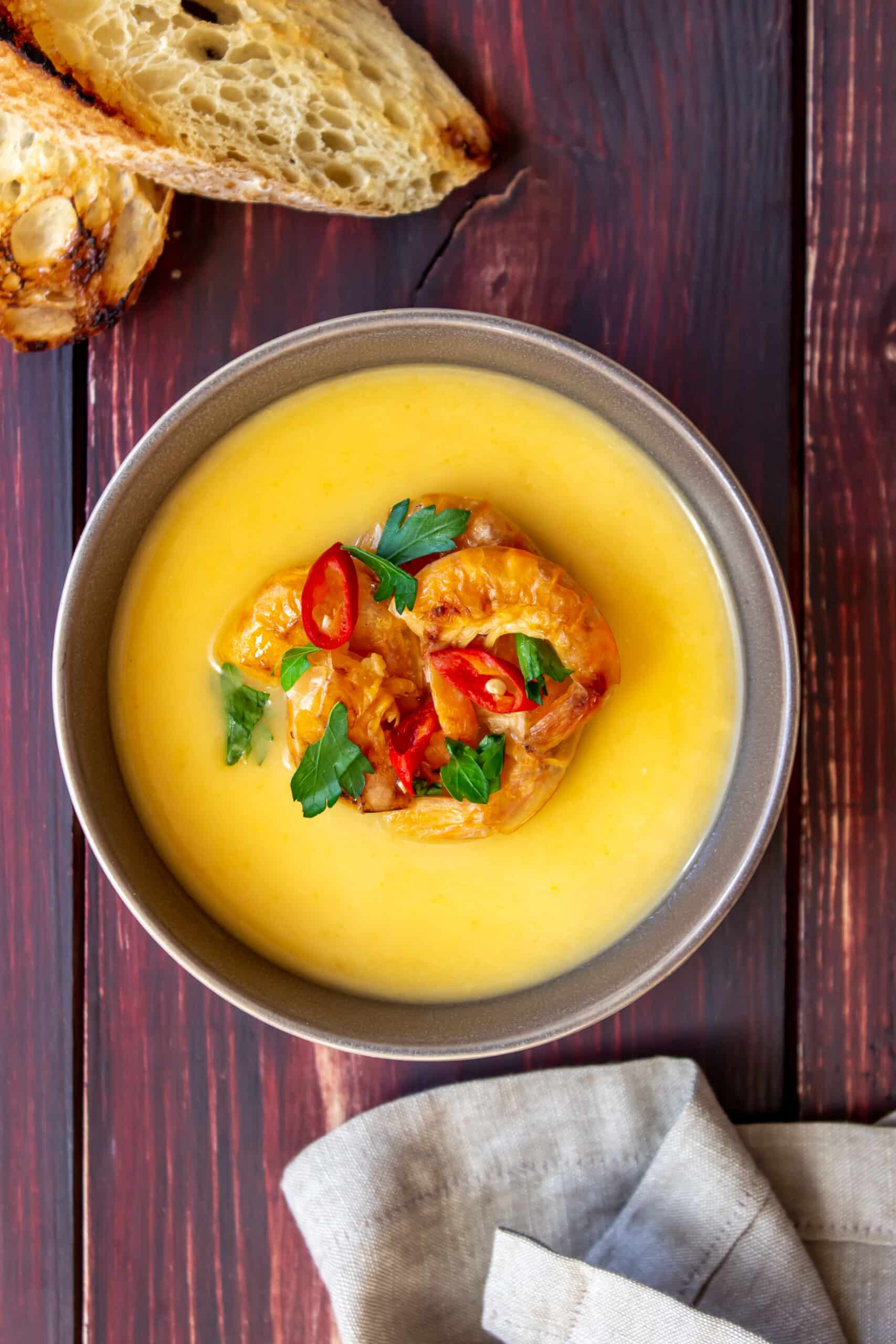 Shrimp Nutrition Facts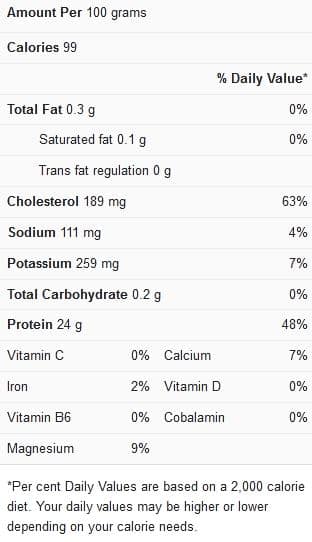 What Is the Cream of Shrimp Soup?
Cream of shrimp soup is a cream soup that has Shrimp added to it as the main ingredient. Generally, cream soups are made from cream, light cream, milk, or half and a half (which are usually added towards the end of the soup) with other seasoning ingredients like onion, butter, garlic or garlic powder, celery, salt, wine, bacon drippings, flour, salt, chicken or vegetable stock, etc.
The seasoning ingredients used in the soup may vary depending on your preference or method of production, but the key ingredients are always retained.
Cream of shrimp soup is nutritious because Shrimp is a seafood that is low in carbs and contains other nutrients like protein, calories, iodine, which helps in proper thyroid function and brain health, omega-6 and omega-3 fatty acids, selenium( which is a mineral that may aid promote heart health and reduce inflammation), and other vitamins and minerals.
Cream of Shrimp Soup Uses in Recipes
Cream of shrimp soup may not be popular for some people, but those who consume it love its delicious and nutritious properties.
The hearty and tasty shrimp soup acts as a rich base for various recipes from Shrimp Enchiladas, Brazilian Shrimp Soup, Creamy Shrimp Scampi, Cilantro Coconut Shrimp Soup, and many more. Other delicious recipes that use cream of shrimp soup include:
Easy Thai Shrimp Soup
Weeknight Noodle, Vegetable, and Shrimp Soup
Killer Shrimp Soup
Italian Shrimp Soup
Cilantro Coconut Shrimp Soup
Coconut Spinach Shrimp Soup
Brazilian Shrimp Soup
Creamy Chesapeake Asparagus & Shrimp Soup
Caldo de Camarón – Mexican Shrimp Soup
Potato and Shrimp Soup
Mediterranean Shrimp Soup
Cajun Shrimp Soup (Gumbo Filé)
Vietnamese Bokchoy Shrimp Soup
Thai Red Curry Shrimp Soup
Creamy Thai Squash and Shrimp Soup
Substitutes for the Cream of Shrimp Soup
Shrimp soup is delicious, nutritious, and convenient, especially if you're using canned ones, but there are still some reasons why one would want a substitute for cream of shrimp soup. It could be a dietary preference, dislike for canned foods, or unavailability.
Whatever the reason behind the need for a shrimp soup substitute, there are solutions to them and without wasting much time, let's get right into that.
Homemade Shrimp Soup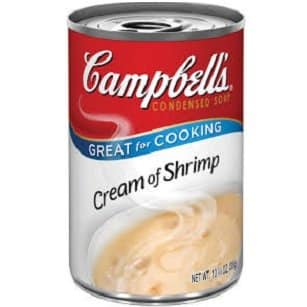 This is the first on our list because, as the saying goes, if you want something done correctly, you'll have to do it yourself, and making a shrimp soup yourself would be the best move if you've got time on your hands.
According to Cris from recipesthatcrock.com, all you'll need to make a base for any cream soup of your choice is:
1 Tablespoon Butter
3 1/2 Tablespoons Flour
1/2 Cup Broth divided, Chicken or Beef
Salt and Pepper to taste
1/2 Cup 2% or Whole Milk
After getting and properly measuring all ingredients, mix 1/4 cup of preferred broth with flour, salt, and Pepper until the texture is smooth.
After that, go ahead and melt your butter in a saucepan over medium heat.
Add about 1/4 cup of cooked Shrimp (chopped or whole, depending on your preference), then pour the remaining 1/4 cup of broth and milk.
Bring your flour mixture and gradually pour and stir it into the saucepan to mix properly.
Stir properly until the sauce begins to thicken and bubble; when you get your desired consistency, remove from heat and use with your recipe using the same measurement you normally work with. You can add other seasonings of your choice if you wish and can always change the Shrimp to whatever flavor you want.
Other Cream Soups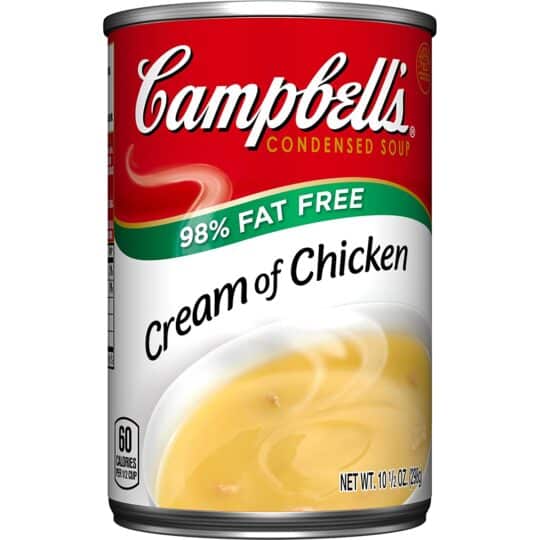 While the first alternative would be time-consuming, especially when you need a quick solution, this next option is convenient and fast. There are several cream soup flavors out there, and if you don't mind the absence of Shrimp in your recipe, you could easily grab one of them and fix it in your recipe.
Other flavors of cream soup include the cream of mushroom soup, cream of celery soup, cream of chicken soup, cream of potato soup, cream of asparagus soup, etc.
If you happen to have some shrimp in your refrigerator, you could also cook and toss them into one of these soups to create something delicious.
When substituting with any of these soups, a 1:1 ratio can be used.
Gluten-Free Alternative
Cream soups use flour as a thickener, and this isn't the best option for people with gluten allergies.
Flour is one of the base ingredients in cream soups; the gluten in flour helps trap moisture, so you can use cornstarch or xanthan gum when making a gluten-free version of a cream soup instead of flour.
Frequently Asked Questions (FAQs)
Is cream of shrimp soup healthy?
Yes, it is, but consuming too much Shrimp may be bad for you because it contains calories.
How can I make a low sodium version of cream soup?
For a low sodium version, use a broth low in sodium and use more milk instead of broth.
Is Shrimp better than chicken?
Shrimp is lower in calories compared to chicken.
Conclusion
Cream of shrimp soup is a delicious and nutritious cream soup versatilely used in many recipes, from sauces to appetizer dips. If you ever run out, there's no need to panic as you could easily grab or prepare one of these alternatives I've listed above.
If you are a fan of this soup, it would be beneficial to stock up on it so you wouldn't run out in urgent situations.