One of the most tender and leanest meats on the entire turkey is the neck. Whether you smoke them in your backyard or buy packaged turkey necks from the store, they will add flavor to your dish. But one downside to smoked turkey necks is that they are not "fall of the bone tender," and many recipes would tell you to cook them.
If you are new to turkey necks, you should read this article because I will be giving you tips on cooking the best-smoked turkey necks. Even professional chefs would get a thing or two from this article because I've included a quick smoked turkey recipe in this article to help get you started if you are lacking inspiration.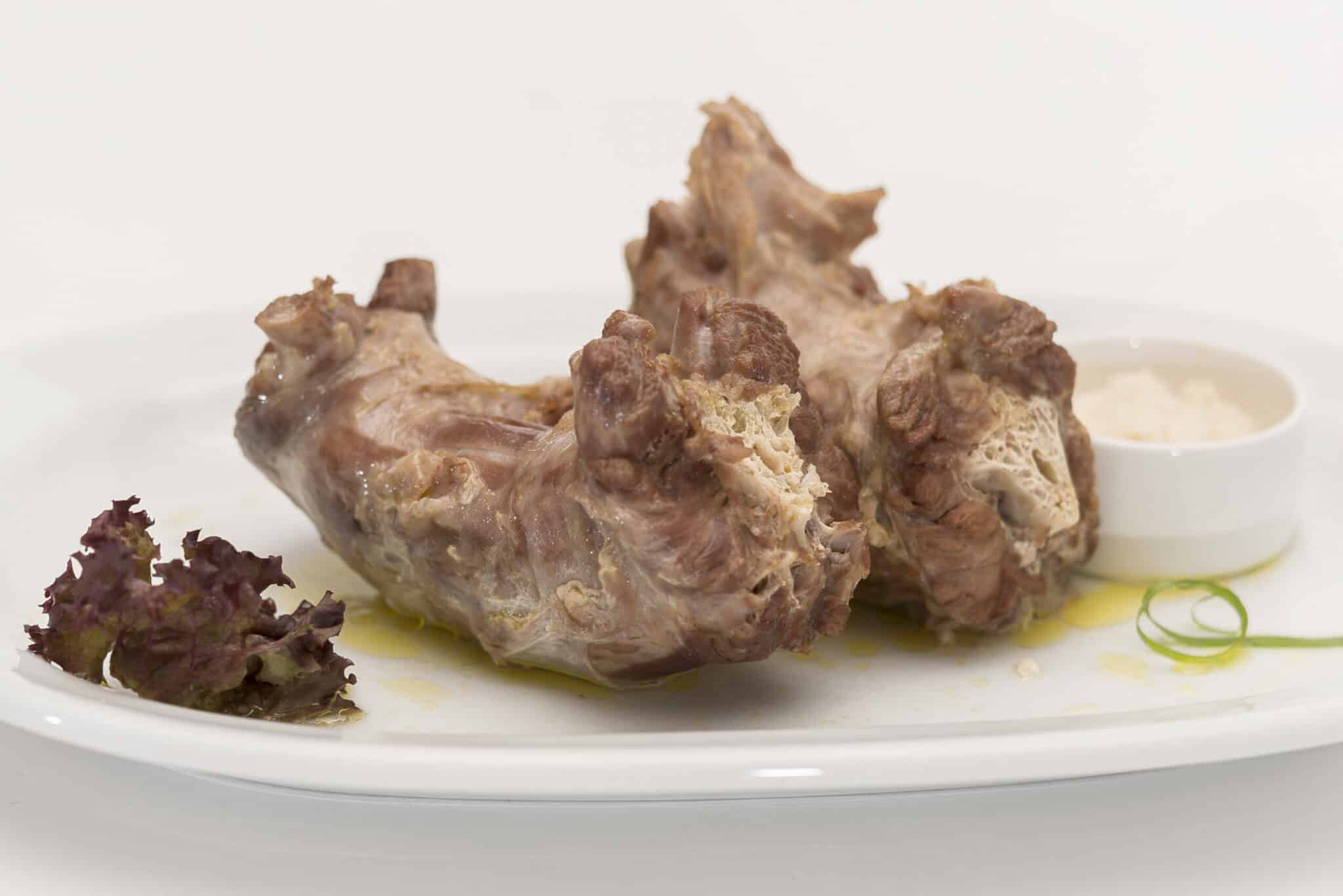 Tips to Cook the Best Smoked Turkey Necks
You must take note of the tips, guidelines, and recommendations below to get the best out of your smoked turkey necks recipes:
Refrigerate smoked turkey necks – It is right to store them properly after getting your turkey necks from the store. The best way to store fresh foods will be to refrigerate them, and you should only take the turkey necks out just before you smoke them. If you have some already smoked turkey necks, then refrigerating them would also be advised to prevent spoilage until the meat is ready to be cooked.
Use a pressure cooker – Do you want those soft and tender turkey necks? If the answer is yes, using a pressure cooker would be the best option. You don't necessarily have to cook for a very long period because your turkey necks would become "fall-off-the-bone" tender in just about 15 minutes.
After cooking for 15 minutes with a pressure cooker, you will know your turkey necks are ready when you bend one, and it snaps in half.
Season turkey necks – Seasoning is very important in every dish you prepare, and seasoning your turkey necks would make them tastier to be eaten on their own or served alongside another dish.
I like my meat well seasoned, so I use some dry rub whenever I want to smoke some turkey necks; you can use any dry rub of your choice; they all give fantastic results. When you bring your turkey necks inside the house and into the pressure cooker, add equal quantities of teriyaki sauce and sweet chili sauce. This combo would elevate the flavor of your turkey necks, and the pressure cooker does a great job of allowing the seasonings to penetrate the meat.
Do not cook without a lid – If you do not own a pressure cooker, you can also cook turkey necks with your regular pot. You have to add three to four cups of water into a four-quart pot and boil under medium heat until the meat becomes very tender. When cooking with a pot, you should always keep your lid closed every time; this will trap the moisture and allow for much tender and juicier turkey necks.
View this post on Instagram

Cooking Time for Smoked Turkey Necks
Follow the timing guidelines in the table below to ensure great results when cooking smoked turkey necks:
Cooking Method
Cooking Time
Smoking turkey necks
2 hours to 2 and 1/2 hours
Boiling turkey necks
30 minutes
Cooking smoked turkey necks in the pressure cooker
15 minutes
Print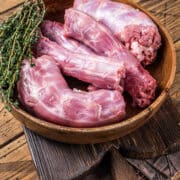 Smothered turkey necks (2 to 3 servings)
---
---
Instructions
Chop the onion into smaller pieces; also chop the bell pepper and garlic the same way you did with the onion. I prefer to dice my onions and pepper.
Clean 2lbs of turkey neck, place in a dry bowl, and properly season with season all, garlic powder, onion powder, thyme leaves, and cayenne powder. This step is very important, so make sure you properly season your meat.
Mix in the seasonings with your hand, and season again to fully coat the unseasoned sides of the meat.
Add some vegetable oil to a pot, and heat on low to medium. Then gradually add your turkey necks, and fry both sides evenly until they are brown on all sides. Repeat this step until all pieces of turkey necks in the bowl are done
Remove all turkey necks from the pot and set them aside. It would help if you did not clean your pot because you would need the crumbs at the bottom for your gravy
Throw in your chopped onion, bell powder, and garlic, and continuously stir-fry the vegetables in the leftover oil until the vegetables become softer
When the vegetables become soft, add in 3 tablespoons of flour (you can add more flour if you want a thicker gravy). Stir the flour into the soft veggies.
Add some chicken broth and firmly stir; this will give the gravy an extra flavor, as well as pick up those crumbs of turkey necks at the bottom of the pot
Also, add 2 cups of water and one chicken bouillon cube for added flavor. Also, add some parsley to give this dish some beauty. Add a couple of bay leaves, too, and mix everything.
Allow the gravy to boil and slowly add to your turkey necks. If you feel your gravy has become too thick, you can add some chicken broth or water to loosen things up.
Next, you want to add some ice cubes and cover your pot with a lid. Allow this to cook, making your turkey necks more tender (fall off the bone).
Remove from the pot and into a serving dish. I usually serve this alongside some rice or any other starchy food.
This recipe for turkey necks always delivers the right results as long as the instructions are followed correctly. Check out this video recipe if you'd like to see more ideas for turkey necks perfectly.