One of my favorite sweet recipes to make is apple slices in the air fryer. It is healthy, but they are also easy to make and take minimal preparation.
Notably, apples are naturally sweet and high in fiber, so you know this makes them a healthy choice for any diet. Moreover, the air fryer converts them into something even more delightful with its hallmark move, adding a fat-free crunch.
Fortunately, making these apples in the air fryer is so simple. The apples become tender in the air fryer, and they are delectable with a simple sauce.
You don't need a special occasion to air fry some apples; you may make a batch for yourself at any time.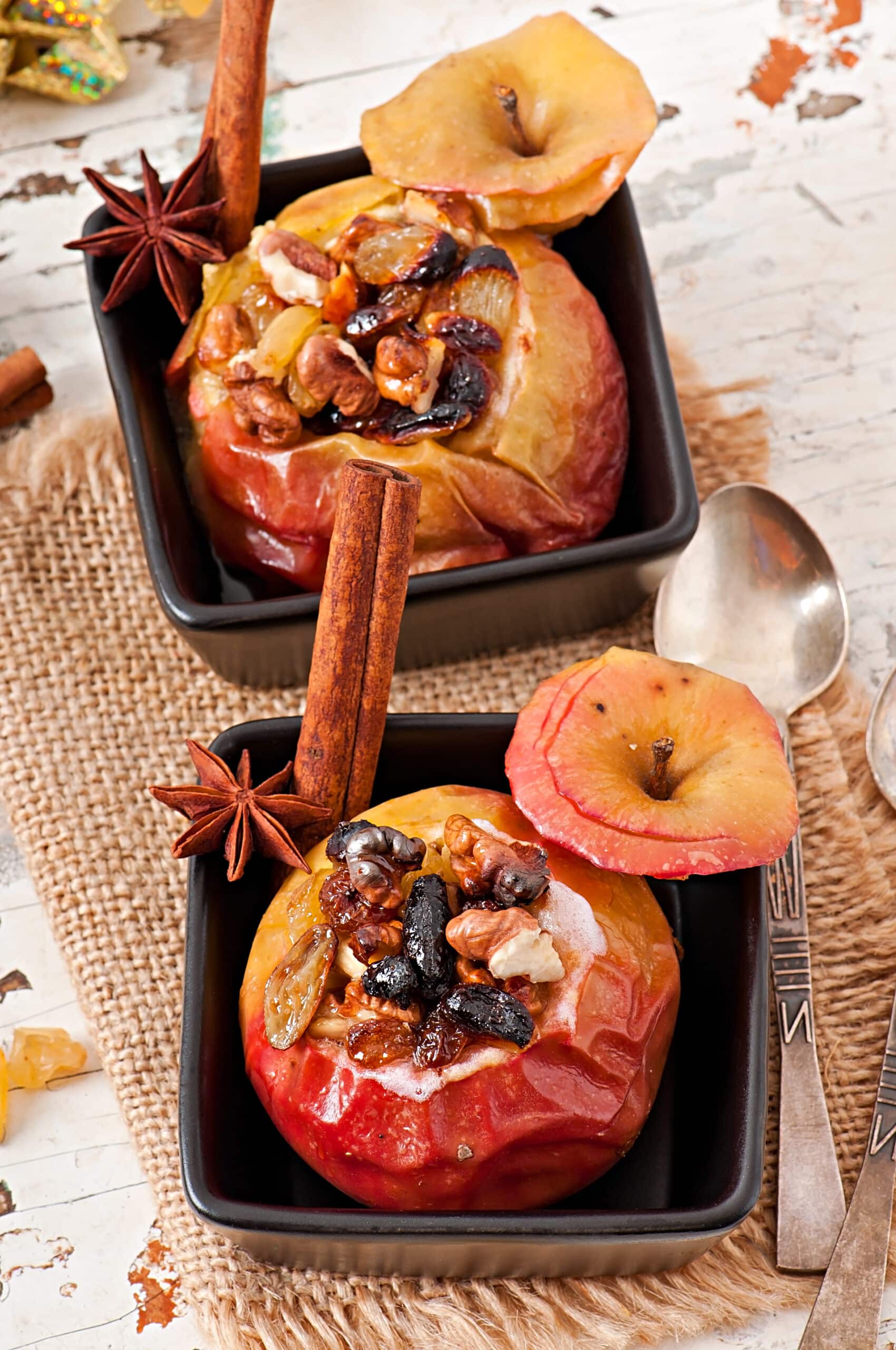 Apples Nutrition Facts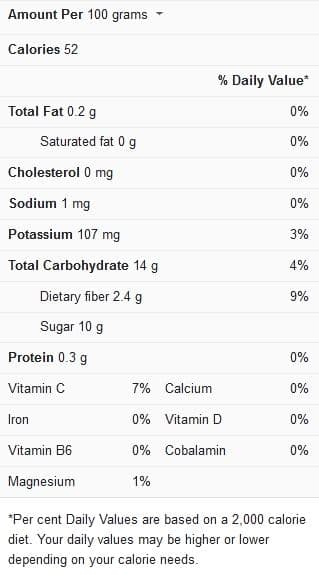 Tips on How to Cook Apples in Air Fryer
You may think there's not much to say about the air fryer apple recipe because they are easy to make and require a few ingredients. It would help if you still had these tips and a good guide to help you cook the apples in the air fryer to perfection that befits your taste.
Apples to use – Air fryer apples always come out best when using a sweet and crisp apple. Gala or Fuji are my favorites, although Honey Crisp and Golden Delicious are also very good and delicious. If you like something more tart, Granny Smith is a good option.
Cutting the apples – Apples should be cut into ⅛ inch slices. You should cut the apples in half through the stem and remove the core, stem, and seeds with a knife or a spoon.
Although they don't have to be the same thickness, they get to cook more evenly if they are similar. Also, you'll find that the thinner slices will cook faster.
Apples aren't ideal for meal preparation because they brown quickly. To avoid browning, you have to cut your apples right before putting them in the air fryer. It would help if you sliced them up at around the exact time you plan to cook them.
You can also deskin the apples if you want, but if you don't want to waste time peeling them and dumping the peels, you don't need to.
Oil – Any cooking oil with a moderate flavor should suffice. Since oil spray isn't recommended for air fryers, you can use canola oil for the apples.
If you notice that the apples make your fryer basket sticky and messy, try using parchment paper instead of frying oil. This will keep the apples from sticking to your air fryer.
Butter – Air fried apples have a traditional fried apple flavor thanks to the butter. It doesn't take much, but a little butter goes a long way in making the buttery-rich sauce delightful.
Melted butter is used in this recipe to brush over the apples and the topping. Melt the butter (1 tablespoon + 1 teaspoon) all at once, brush a touch over the apple halves, and combine the rest of the topping ingredients.
You can use more melted butter for saucier apples. Add extra melted butter if you want a thicker sauce for your apples, around two tablespoons or more should suffice. You can use a tablespoon or two of maple syrup instead of sugar for a thicker sauce.
The crisp – During the cooking process, you have to make sure that no slices of the apples overlap. Then make sure you remove them from the basket and let them rest for a few minutes after air-frying them until they start to firm up.
Notably, as they cool, these homemade apple chips will stiffen up. If your apples are juicier, it may take an extra minute or two to roast them before they are crisp.
What to serve with the air-fried apples – Already, these apple slices are delicious and flavorful. They are perfectly cooked and delicious with a hint of heat.
Nonetheless, they would taste even better if they were done up to look like a nice dessert. To make these apples even more delicious, you can try serving them with:
You may also serve and enjoy it as a delicious accompaniment to your afternoon coffee or evening tea.
 

View this post on Instagram

 

How to Cook Apples in Air Fryer
Start by preheating the air fryer for 2 minutes at 360°F.
Then brush the apple slices with a tiny quantity of butter and arrange them in a single layer in the basket. Notably, this adds a touch of a buttery taste to the dish.
You can now cook the apples in an air fryer at 360°F/180°C for 8-10 minutes until they are done and begin to brown around the edges.
Go on and place the cooked apples in a mixing basin. Then drizzle maple syrup, sugar, and cinnamon powder on top.
Mix the seasoning into the apples gently. To achieve your desired taste, you can try to adjust the sugar and spices.
How Long to Cook Apples in Air Fryer
Preparation Time
Cook Time
Total Time
10 minutes
15 minutes
25 minutes
Print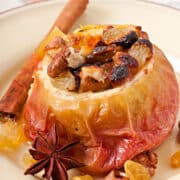 Easy Air-Fried Cinnamon Apple Chips With Almond Yogurt Dip (4 Servings)
---
Description
The apple slices are tenderized in the air fryer – don't worry, they get crispy. Plus, a simple dip makes them more delectable too.
---
---
Instructions
You can use a mandoline or knife (if you have good knife skills) to slice the apple thinly.
Then toss the slices in a bowl with the cinnamon and oil to evenly coat them.
Proceed to cook at 375°F for 12 minutes, flipping the slices every 4 minutes and rearranging them to flatten them since they will move during the frying process.
In a separate bowl, whisk together the yogurt, almond butter, and honey until smooth while the apple slices are cooking.
The slices will not be crisped when they are done, but they will crisp up as they cool. If you have more apple slices, repeat the same things with the rest.
You can place 6–8 apple slices on each plate with a small dollop of dipping sauce to serve.
You can watch this video recipe to learn more about apples cooked in an air fryer.