Beans are the seeds of numerous species of flowering plants in the Family Fabaceae that are used as veggies for animal and human consumption. Beans are a popular ingredient in many cuisines since they are extensively utilized. It has a high protein content and aids in the rapid formation of bodily tissues, especially when consumed in the proper proportions.
As a result, it's understandable that a piece of this rich food item is in high demand even in the supermarket. You may be wondering, though, how long it might take you to prepare it efficiently. As you read on, you'll not only be rid of that fear, but you'll also learn how to make this protein-rich delicacy in no time.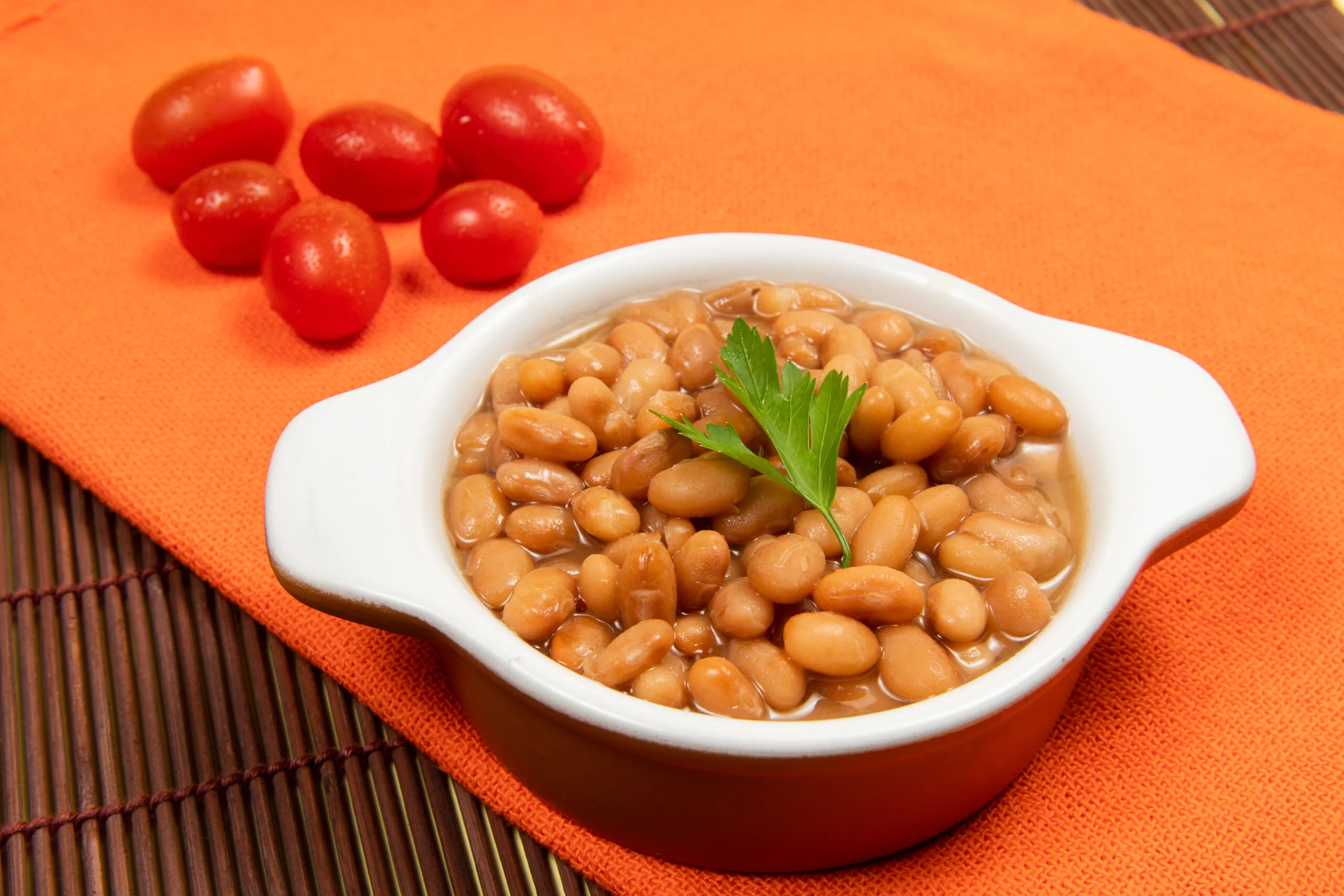 Beans Nutrition Facts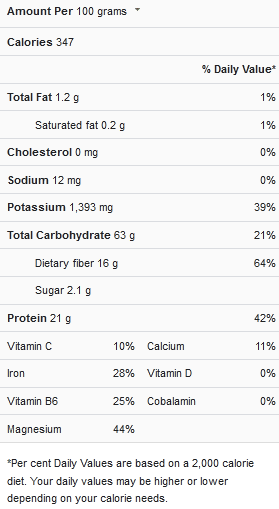 Why Beans?
Although we know that beans are high in protein, you may be surprised to learn that they also include a variety of other nutrients and health benefits. Consider some of these benefits.
It has Resistant Starch in it- Resistant starch is similar to fiber in that it is much more difficult to digest. It travels to the digestive tract, where it is consumed by gut bacteria. Resistant carbohydrates fill you up and keep your blood sugar in check. Allowing your beans to cool and then refrigerating them will boost the resistant starch content. As an easy summertime dish on the side, try a mixed bean salad.
A Healthy Food for Blood Sugar control- Daily consumption of beans helps not just avoid diabetes, but also reduces high blood sugar, which is both a trigger and symptomatic of the illness. For a great summer side dish, steam some fresh herbs and beans with a pinch of salt and a drizzle of olive oil.
It Maintains a Healthy Weight- You're more likely to have low body mass, a thinner waist, and a lower BMI if you eat beans regularly. Obese males on a protein-rich diet who ate beans as their main protein source shed more weight, according to research. Instead of meat, serve a healthy, low-fat, spicy kidney bean chili as a main dish.
It contains Fiber in abundance- Beans include a lot of fiber. This is significant because the bulk of Americans does not consume the necessary 25 to 38 grams per day. Fiber keeps you regular and may help prevent heart disease, high cholesterol, high blood pressure, and digestive problems. Navy beans have about 19 grams of fiber in each cup. For a hearty soup, add smoked turkey, kale, onions, and carrots.
Tips for Cooking Beans
Do not discard the bean broth- Once you have gotten the beans to where you want them, rest and keep them in their fluid for the optimum texture and flavor. Beans that have been stirred much before they've cooled are prone to shattering or becoming mushy. Allow the beans to rest in the pot before dividing them between boxes and covering them with bean broth.
You can soak your beans beforehand- Soaking beans ensures softness and cuts down on cooking time. Soak your beans in cool water that covers them by 2 to 3 inches all day or overnight (target for 8-12 hours).
If you're not sure how old your beans are, or if you're working with huge beans, or if you're a rookie, soak them at least twice.
The beans should be large after soaking because they will have absorbed a lot of the water. Do not discard the soaking liquid. That soaking water preserves the flavor and nutrition of your beans, as well as their color, especially in the case of black beans. You may cook your beans in it.
Cooking a Beans
We'll look at various guidelines on how long to boil beans in this section. You'll see that anyone can prepare wonderful beans by following these steps, and you'll also see how long it takes to cook using various ways.
In a Slow Cooker
The slow cooker is one of the most convenient and cost-effective ways to prepare beans. Although the cooking time might be up to six hours, the hands-on preparation time is only minutes. The slow cooker's constant heat ensures that the beans are soft and evenly cooked.
There's no need to soak the beans first. Simply rinse them, then add water and salt to the slow cooker. Remove any beans that appear shriveled or discolored by rinsing them in a colander under cool, running water.
Pour enough water into the slow cooker to cover the beans plus two inches. For one pound of beans or fewer, use a 3 12 quart cooker. Two pounds of beans will fit in a 5-quart cooker. Please remember that now the beans will double in size during the cooking process.
Cook the beans on low heat in your slow cooker until they are cooked. Per pound of beans, add two teaspoons of salt. Aromatic items like quartered onions or whole garlic cloves can be added if desired. Cook the beans for anywhere from three to six hours, depending on the size of the beans.
View this post on Instagram

On the Stove
Soak the beans the night before you plan to cook (or 10 to 14 hours ahead of time) to cut down on cooking time and ensure even cooking. Rinse the beans under cool running water after draining them from their soaking water. Drain the beans and place them in a Dutch oven or other large cooking pot. If used, add the aromatics.
Pour in just enough water to cover the beans by one inch. Bring them to a boil at medium-high heat. Reduce the heat to low and maintain a moderate simmer until the water has boiled. The water should barely be moving. Remove the lid for firm beans that will be used in salads and pasta recipes.
Add the salt when the beans are soft but still hard. Cool the beans in their cooking liquid if not serving immediately. Refrigerate or freeze the beans with the cooking liquid. After 1 hour, check for doneness.
Print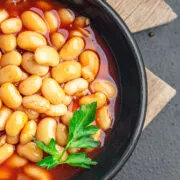 Pinto Beans in the Crock-Pot
---
1

pound pinto beans, dry two cups

2 teaspoons

olive oil extra-virgin

1

small yellow onion, diced into quarter-inch pieces

1

cored, seeded, and coarsely chopped jalapeño
divided

1 1/2 teaspoons

kosher salt

3

garlic cloves, minced (about

1 tablespoon

)

2

bay leaves (optional)

1 teaspoon

cumin powder

1 teaspoon

oregano, dry

3 quarts

of water

4 cups

chicken or vegetable broth with minimal sodium; divided
---
Instructions
In a large colander, drain the pinto beans. Rinse them thoroughly. Heat the oil in a medium teflon skillet over medium-high heat. To the heated oil, add the onions, jalapeño, and 1/2 teaspoon salt. Sauté for 2 minutes, then add the garlic and cook for 30 seconds, or until fragrant.
Cook on high for eight to ten hours, or until beans are tender. Drain the liquid if desired, or keep it in the crockpot and serve with the beans. Drain the beans and return them to the slow cooker with 1 cup of the cooking liquid. Garnish with salt and pepper to taste, and make any required modifications. Serve with any desired toppings, and have fun!
We've looked at the numerous advantages that this beam offers, as well as how you may go about cooking your tasty beans and the measures to take. You should be able to finish your supper in no time.