We all love pasta and enjoy the numerous varieties it has to offer. And vermicelli is one of the most exotic options we prefer to dazzle dinner guests or family members. Vermicelli also plays a significant role in many classic Italian dishes, making it one of the most impressive traditional pasta varieties. But it won't always be available, or we may have to take it off the menu for some reason.
But such reasons aren't enough to cause panic, as many other substitutes can replace vermicelli in your cooking. And we'll explore these options and discuss how best they can take their place in different recipes. We'll also highlight what makes vermicelli special, how it comes about, and the many ways it can be added to dishes.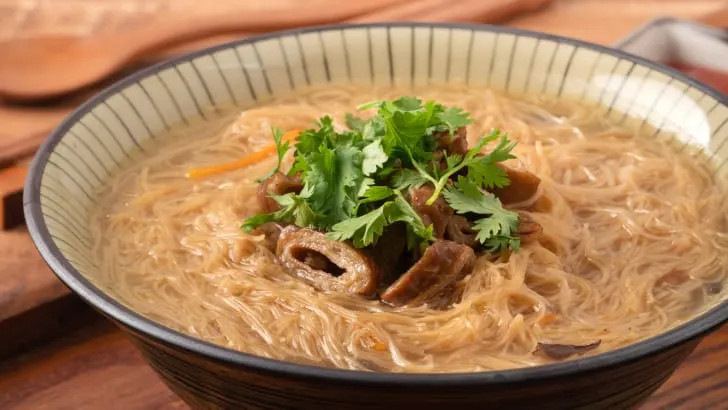 Vermicelli Nutrition Facts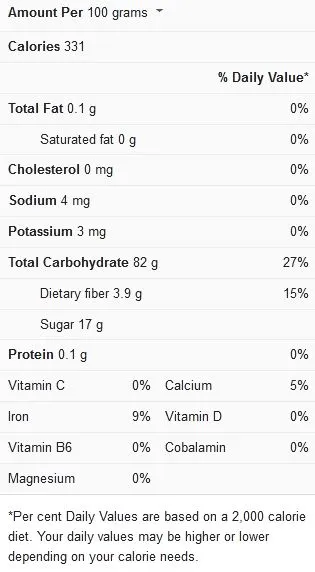 What is Vermicelli?
Vermicelli, pronounced "verm-uh-CHELL-ee," is a long-strand pasta traced back to southern Italy and used in various cuisines around the globe. It's a bit thicker than spaghetti in Italy, but it's thinner in the U.S.
Vermicelli is long, strand extruded pasta that's gotten from durum wheat semolina and eggs. Its name was coined from vermin, meaning "worms," so the vermicelli word translates to "little worms." It's usually readily available in its dried form, although it's possible to find packaged fresh durum vermicelli. However, the fresh kind is always produced with egg, while the dried kind occasionally leaves it out.
Uses of Vermicelli
Cooking vermicelli isn't any problem at all. The procedure is a simple matter of simmering it in salted water until it gets to the al dente stage, and because it's so thin, this might take around five minutes or less. Home cooks have a common misconception that adding oil to the cooking water helps prevent the pasta from sticking to each other, but this isn't true. An important factor to ensuring that pasta doesn't stick to each other is to cook it in a large pot so that it has lots of room to move around as the water boils.
Vermicelli is a staple part of many recipes and makes so many dishes. Some of which are;
Sev Biranj
Sheer Khurma
Singapore Chow Mei Fun
Fried Rice Vermicelli
Rice Vermicelli Stir Fry
Vietnamese Chicken Vermicelli Noodles Soup
Lemongrass Vermicelli Salad
Lebanese Rice with Vermicelli
Thai Vermicelli Rice Noodles
Singapore Curry Vermicelli Noodles
Garlic Butter Salmon Vermicelli Bowl
Vermicelli Bake
Mushroom noodles
Pasta Del Mar
5 substitutes for vermicelli
Did you run out of vermicelli? Or maybe you aren't a fan of durum or semolina? Well, you won't be the first, so rest assured that there's a solution. Vermicelli is pasta, meaning it takes primary features in most dishes. But it's also easily replaceable, so long as the substitute can mimic its appearance, thickness, and flavor.
1. Capelli d'angelo
Capelli d'angelo or 'angel hair' is popular substitute for vermicelli. It's a very thin type of long pasta, similar to spaghetti in length, and more commonly sold in English-speaking countries as angel hair pasta or capellini. Like its wider cousins, capelli d'angelo pasta is usually made with durum wheat. You can find whole wheat or buckwheat variants of angel hair in organic foods stores on different occasions and times. Considering the pasta is so thin, it cooks very quickly, making it a great pasta option for people who need to cook on the go. Compared to the thicker spaghetti noodle, capelli d'angelo pasta takes about two to three minutes to cook when added to rapidly boiling water.
This vermicelli pasta substitute gives soups, especially simple ones like chicken noodles. One very fast way to make chicken noodle soup is to bring chicken broth to a boil and put in angel hair pasta a minute or two before serving.
This vermicelli pasta substitute also makes a suitable "bed" for meat dishes. You can serve capelli d'angelo pasta under chicken piccata, a thin lemon sauce, or under a variety of veal dishes. And a nest of capelli d'angelo pasta can complement any meat simmered in a wine sauce.
2. Fedelini
De Cecco Semolina, Fedelini No.10, 1 LB
Contains 1-16oz Fedelini
100% Durum Wheat Semolina
Shaped through Bronze Dies to create a rough surface to better retain sauce
Slowly Dried at low Temperature to Preserve Nutritional Properties. GMO Free. Kosher.
Fedelini is a pasta shaped like spaghetti but thinner and slightly thicker than vermicelli. The name given to this pasta translates to "little faithful ones." It's not a very popular type of pasta outside of Italy, but some companies produce fedelini and sell it outside of Italy. Just as a few recipes call specifically for fedelini, there're also just a few stores that keep it in stock. But this vermicelli substitute also offers a better transfer of the flavor.
The feeling is mostly considered proper to pair with marinara sauce and thin pesto sauce. This is so because the thinner strands of the pasta do a much more effective job of collecting the thin sauce than larger pasta. On some occasions, feeling is served with olive oil, garlic, and sometimes with a few herbs as garnish. This simple dish sometimes indulges lemon juice and parmesan cheese in it. People who love a simple pasta dish like this usually prefer thin pasta such as fedelini.
3. Spaghettini
Organic Felicetti Spaghettini Pasta Italian Non-GMO 16oz (454g) 2 Pack
Felicetti Organic is made from 100% of the finest organic durum wheat grown in Italy. Felicetti has partnered with farmers for generations to ensure that they not only receive the finest quality organic durum wheat, but that the strains work best in their quest for perfection.
The purity of flavor is gentle, generous and rounded, with a mineral and savory finish that endures on the palate.
Perfect Pasta Every Day; Throughout 4 generations of artisanal pasta making, Felicetti has created the perfect al dente pasta. It never over cooks, never sticks, and never boils over.
Felicetti Organic is made with the same artisanal skills that continues to bring Monograno Felicetti to Michelin Starred Restaurants throughout Italy and the world. Felicetti Organic pasta has a reputation as one of the premier pastas of Italy. The pasta's trademarks are its flavor and that it holds "al dente" beyond the cooking time.
Founded in 1908 in the Italian Alps in an area called the Dolomites, Felicetti is now managed by the 4th generation of the family. The family values their history as artisanal pasta makers while preserving the environment.
Spaghettini is another considerable alternative to vermicelli. It's pronounced "spuh-get-ee-nee," this is a refined and delicate take on spaghetti. Spaghettini is commonly used in a seafood-based dish (such as with tuna or salmon) or an oil-based sauce, but like any pasta, it can be used in any recipe and with any sauce.
This substitute is best with light sauces, like a vegetable-based sauce (garlic and herb sauce or a buttery spinach sauce) or a blush sauce (a mix of marinara and Alfredo sauces). Spaghettini shouldn't be over-cooked, as it can end up getting all stuck to each other and become almost inedible. Most varieties of Spaghettini require that you cook the pasta for about ten to eleven minutes without covering or the lid on the pot at all, stirring occasionally.
Spaghettini combines well with simple light sauces like a light tomato sauce, with broths or soups, or combined with a light dairy sauce, such as parsley, or in a consomme which is a clear soup that's made with concentrated stock. It might seem different than the regular pasta you cook, but you'll still find it in one of your favorite pasta brands at your favorite grocery store.
4. Spaghetti
De Cecco Spaghetti Pasta, 16 Oz
Contains 1-16 oz box
Good source of protein, thiamin, folic acid, iron, riboflavin, and niacin
No GMO, no trans fat, no saturated fat, no sugar added. Kosher.
Cooking time: 12 min – Al dente: 10 min
Made in Italy
Spaghetti is not a major option, but it'll probably work better than nothing. The word spaghetti is the plural form of the Italian word "spaghetti," which is another coinage from Spago, meaning "thin string" or "twine." Spaghetti was notably and originally long, but shorter lengths rose in popularity during the latter half of the 20th century, and now it's most commonly sold in 25–30 cm (10–12 in) lengths. It's a staple part of various pasta recipes, and a variety of pasta dishes are based on it, and it's frequently served with tomato sauce or meat or vegetables.
Spaghetti is a regular food of traditional Italian cooking and works as a decent vermicelli replacement. Like other pasta, spaghetti is produced from milled wheat and water and sometimes enhanced with minerals and vitamins. Italian spaghetti is mostly made from durum wheat semolina. Spaghetti is usually white because refined flour is used, but whole wheat flour may also be added.
5. Rice Vermicelli
TANISA Organic Rice Vermicelli Noodles, Gluten-Free Noodles, Vietnamese Rice Noodles for Asian Food, Healthy Vegan Vermicelli Noodles (Organic White, 1 pack)
🍜ORGANIC RICE: It's rice certified organic by USDA & EU that is much more nutritious than regular rice. Start eating healthier with our organic rice vermicelli noodles.
🍜VERSATILITY: These organic vermicelli noodles work in tons of dishes namely pho, pad thai, spring rolls, spaghetti… depending on your creation, and then you can share your recipe with others.
🍜SPAGHETTI SUBSTITUTE: If you are looking for a product that can serve your family with gluten sensitivity, these organic gluten free noodles are a great addition to your pantry. BUY IT NOW and enjoy them as a go-to-spaghetti alternative.
🍜CONVENIENT MEALS: These ORGANIC Vietnamese vermicelli noodles are very easy and quick to prepare, so you can make a delicious meal for your kid's lunch box with his favorite sauce for a healthy lunch.
🍜DIET-FRIENDLY: Tanisa rice noodles are made from natural plant-based ingredients, so they are approved for special diets: Paleo, AIP, Keto, vegan,… Let's enjoy your delightful dish!
Unlike regular vermicelli made from durum wheat, rice vermicelli is derived from rice flour and water. It's considered the Asian version of vermicelli and is used in many noodle recipes. Rice vermicelli is your best bet for situations where you want to avoid the flavor profile of durum wheat. And it looks just as fast as the main thing, taking about five minutes in hot water or 25 minutes in cold water.
You can find rice vermicelli in lots of stores online and offline. And it can also be used in the same manner as for regular vermicelli. Plus, it can work in Asian dishes like Vietnamese salad rolls or stir-fry recipes. But if you must use it for the latter, ensure that it doesn't over-soften, or the pasta will get mushy.
Frequently Asked Questions (FAQs)
Can I substitute orzo for vermicelli?
Yes, you can. Orzo is commonly used in place of vermicelli, regardless of its rice shape. And it's a great addition to rice pilaf, where it adds extra texture and flavor.
Can I use linguine instead of vermicelli?
Yes, you can. Linguine may seem thicker than vermicelli, but it would complement a similar flavor profile. It's especially great to seek more of a rice-like flavor compared to the durum wheat.
Are vermicelli and rice noodles the same thing?
Not really. Vermicelli is made from flour, mostly derived from durum wheat. But rice noodles, as the name implies, are gotten from rice flour. They also display differences in shape, whereas vermicelli is round while rice noodles are flat.
Conclusion
Vermicelli is a catch, and there isn't any argument on how interesting, delicious, distinct, and satisfying it is. But it isn't one of a kind, as other pasta substitutes are very close to its shape and size. Plus, they're as effective as vermicelli and can match up to it in texture and satisfaction.
Last update on 2023-06-19 / Affiliate links / Images from Amazon Product Advertising API