Do you love squash recipes? Then, oven-roasted recipes are the following way to go! If you're familiar with it, you must have wondered how those crispy, toasty delicacies come to be. And most first trials are haunted by undercooked or overcooked results, leading to discouragement. But butternut squash is easy to prepare in an oven if you master these basic rules.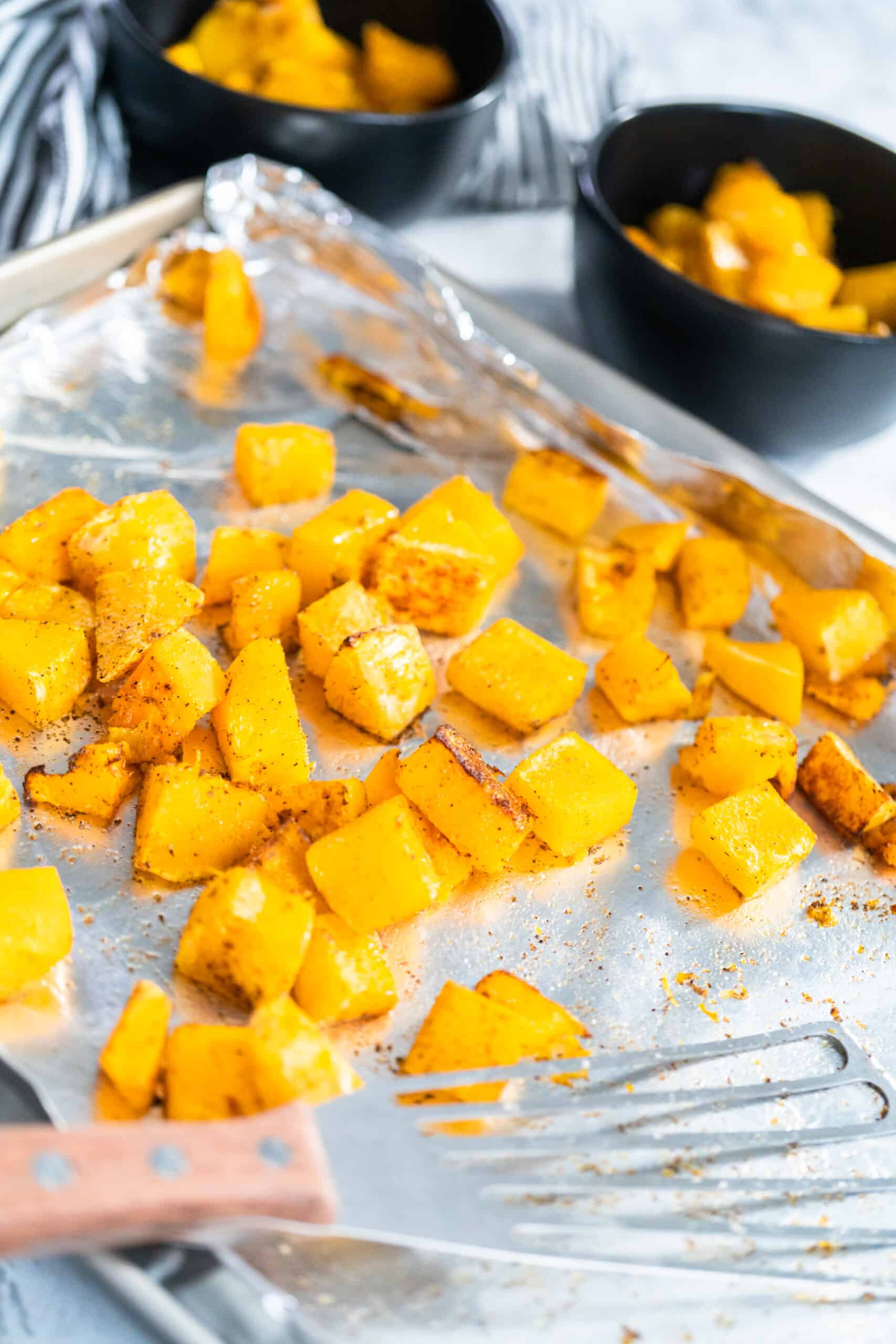 Why Oven-Cooked Squash is Great
You may have wondered why anyone would suggest cooking squash in an oven, especially when the stovetop method is so familiar. But hold on, because if you've never tried it, you're in for a treat;
Delicious: Oven-roasted squash is toasty and crunchy, with perfectly cooked flesh, making it a tasty delicacy for any occasion.
Speedy: Do you want to make a quick batch of snacks for a gathering or event? Then, cooking squash in the oven is one great way to go!
Cooks More: The oven prepares large batches quickly, making it an excellent option for parties and meetings that require finger foods.
Healthy: Because the squash roasts in an oven, a good deal of moisture and nutrients are retained in the flesh, giving you the complete supply the vegetable offers.
Steps for Oven-Cooked Squash
Now that you've seen why you should consider oven-cooked squash let's move to the procedures.
Choosing the Squash
Any type of squash can work for the oven method, and you can choose from the numerous types available. Squash options you can roast include butternut, acorn, delicata, buttercup, honey-nut, Kuri, zucchini, and kabocha. But the condition of the squash you pick is just as critical as the type. You'll want healthy, firm squash for oven-cooking since the method requires a high temperature. Try picking the freshest options you can find, and ensure they're void of dead spots. Also, look out for squashes with bright, healthy colors and a refreshing scent.
Prepping the Squash
You can bake the squash in the oven two ways, and both require the seeds removed. First, cut the squash lengthwise, and scrape out the gunk and seeds with a wooden spoon. After that, you can cook the squash in halves or dice them further into smaller bits of preferred sizes. If you're following the second option, consider peeling off the skin first. But this won't be necessary for varieties with edible skin.
Seasoning Options
The main ingredient for roasting squash in the oven is a fat base to cook it, and you can choose from oil to unsalted butter. Once you've decided, you can season the squash as desired. Any spice and seasoning will generously offer its flavor to the fruit, including black pepper, paprika, cayenne, garlic, and herbs. But you can also cook the squash as they come since the fruit carries an exciting flavor or use maple syrup, cinnamon, brown sugar, or honey for a sweet tooth appeal.
Cooking Time for Oven Squash
After the squash has been prepped and seasoned, you can proceed to cook it. And the doneness time depends on the fruit's size and cooking temperature. As a general rule, squash is roasted in an oven at 350F, but you also have to consider how the squash is prepped for cooking. Let's touch on the two main techniques to confirm the doneness time;
Halved Squash- Place in a baking dish, pour water around the halved fruits, then cook for an hour and a half until tender. Then, top with butter, and season.
Diced Squash- Toss in melted butter or oil, a season in a bowl, then arrange the pieces on a baking sheet. Cook for 30 minutes until the pieces are fork-tender.
View this post on Instagram

Serving Suggestions
Oven-roasted squash is an excellent pairing with meat or ham. So, serve it alongside pork chops, roasted chicken, grilled beef, lamb, veal, or fried turkey. You can also present it with any pasta or casserole recipes. If you prefer a subtle dish, pair it with eggs, bacon, or sausages. And for a vegan approach, combine the tasty roasted butternut squash with rice, nuts, leeks, carrots, corn, potatoes, parsnips, or fruits.
Print
Oven-Roasted Squash (4 Servings)
---
---
Instructions
Cut the butternut squash into two halves, scrape out the seeds, peel off the skin and rinse the halves under running water. Blot out the water with paper towels, and cut into one-inch-thick pieces.
Preheat the oven to 350F or 400F, and pour the diced squash into a bowl, then add the seasoning and oil. Toss until everything combines, and spread them out on a foil-lined baking sheet.
Cook the diced squash in the oven for 30 minutes, or until the flesh is lightly browned and tender. Then, serve immediately as desired.
You can also follow this video for more help.