Are you planning a top-round roast recipe but don't know how long it cooks? You're not alone in this dilemma, as many have pondered over this question for a long time. The fear of ruining a recipe renowned for its deliciousness is real, which explains why many take care or avoid it altogether. But you don't have to fear, as you'll find the proper timing for a top-round roast with each cooking method stated here.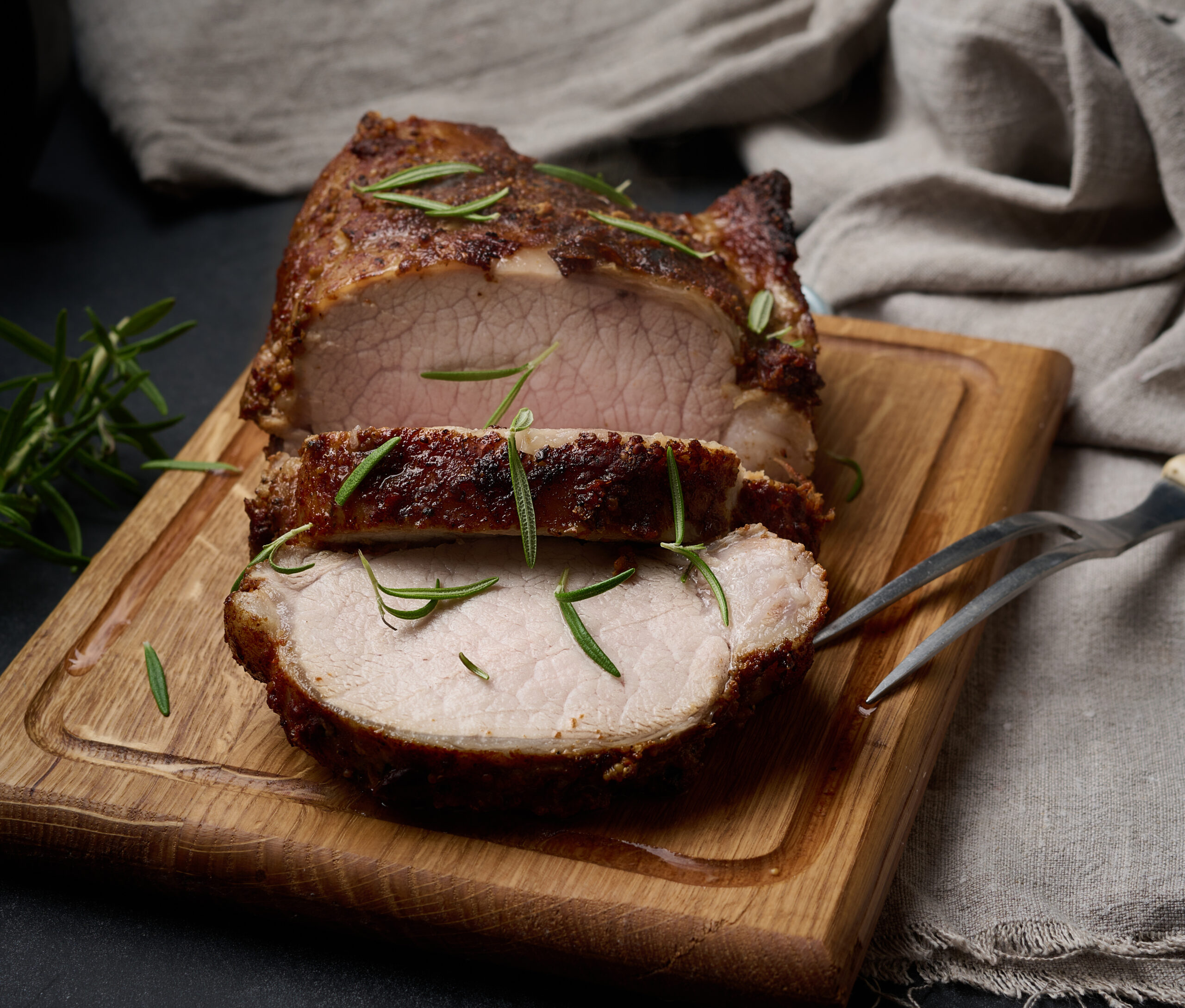 Roast Nutrition Facts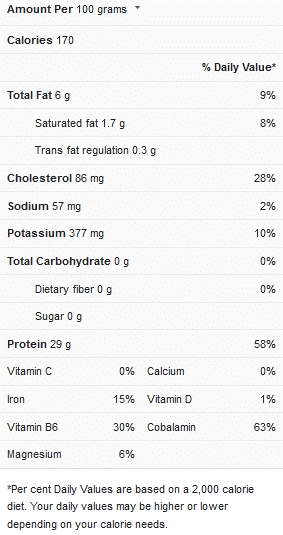 Choosing Top-round Roast
When picking a top-round roast, ensure that it's of high quality. You can select from Prime to Choice, as these are the two highest grades for beef. Also, ensure that the cut has enough marbling so the meat grows tender as it cooks.
Prepping and Seasoning Top-round Roast
Once the beef has been selected, you can move to season, but only if it hasn't been stored in the fridge beforehand. Otherwise, you'll have to let it sit on the counter for 15 minutes so the chill is lost. Then, the top-round roast is patted dry with paper towels to remove excess moisture, especially if you're cooking by dry heat.
You can combine any choice of dry or wet herbs to prepare a top-round roast, depending on how you plan to cook it. You can choose to make a spice rub, or use a combo you've kept aside for your steaks and pork roast recipes. You can also make herb paste from butter, fresh or dried herbs, and spices. Or you can combine wine or vinegar with spices and herbs to make a rich marinade, in which the meat will sit for days before it's cooked.
Whichever way you go, ensure the seasoning is rich and generous, so the meat can absorb as much flavor as possible. And note that some ingredients work best for certain cooking methods (a liquid base like broth will be pointless if you're roasting the meat). Once the meat has been seasoned, place a probe thermometer at its thickest region, usually around the center. This device will help you tell when the meat has reached the proper doneness temperature.
Cooking Methods and Time
Most top-round roast recipes feature the grill, smoker, or oven but many have also learned to use slow cookers and instant pots. And each method requires a different cooking time, which you'll find below;
On the Grill
Prep the grill to 300F, and set up a two-zone cooking surface. Then, place the seasoned roast on the greased rack, and stick a meat thermometer in its thickest region. Roast the meat until the thermometer reads a maximum of 135F. Then, take it off the heat and rest for 30 minutes before slicing.
In an Oven
You'll be cooking the top-round roast in a 325F oven, but first, it has to be browned at a high temperature. So, after seasoning, set the oven to 50F, and brown the roast for 15 minutes, before turning down the heat to 325F. And under this temperature, the meat will bake for one hour, or until the thermometer reads 134F to 140F. Once it's done, rest in foil for 30 minutes before slicing.
In a Smoker
Prep the smoker to 250F, using your preferred choice of smoker wood, then cook the top-round roast for two to three hours, or until the internal temperature reaches 130F. Once reached, take it down from the smoker, tent with foil, and rest tented in foil for 30 minutes before slicing.
View this post on Instagram

In a Pressure Cooker
If you enjoy a crusty exterior on the top-round roast, then it needs to first be browned in oil on the stovetop before cooking in the crockpot. So, add some oil to a skillet at medium-high heat and cook until it grows hot. Then, place the seasoned top-round roast in the oil and brown for three minutes per side. Once satisfied, transfer it to the pressure cooker, and pour the stock into the skillet. Scrape the browned bits with a wooden spoon, and transfer the oiled stock with other ingredients into the pressure cooker. Cook the top-round roast for one hour on HIGH, followed by a quick release, and rest the meat on the counter. You can cook your firm veggies like potatoes, with the roast in the instant pot. And if you're making a sauce, do so before the top-round roast is ready.
In a Crockpot
Put the seasoned top-round roast in the crockpot and place some butter on top, with any chosen aromatics. Then, add beef broth around the meat, cover, and cook on HIGH for five to seven hours, or LOW for eight to 10 hours. Once done, serve as desired.
Print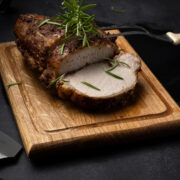 Grilled Top-round Roast (8 Servings)
---
---
Instructions
Mix the seasoning ingredients with the wine, and keep aside. Then, bring the roast to room temperature, and place it in a freezer bag. Pour the seasoning mix over the roast and seal the bag, then store in the freezer for two to three days. Ensure to turn the meat occasionally every day so all parts are flavored.
Preheat the grill to 300F, bring the marinated roast out of the freezer bag, and pat it dry with paper towels. Then, grease the rack with non-stick spray, and set up a two-zone cooking area.
Place the seasoned roast on the rack and stick a meat thermometer at its thickest part, then cook until the indicator reads maximum internal doneness of 135F.
Remove the roast from heat and cover in foil, then let it sit for 30 minutes before slicing.
You can also watch this video for more help.