Notably, haddock is a famous fish that is frequently connected with the iconic British dish 'fish and chips.' Haddock is a white-bodied fish with a flavor similar to cod that can be purchased smoked, unsmoked, dyed, or undyed.
Just like cod, Haddock is somewhat overfished, so eat sparingly or buy responsibly. Even better, use comparable white fish such as coley and pollock.
Haddock, like any white fish, might be difficult to master at first, but with patience and practice, you'll be able to master this delicately flavored fish. Read on as you learn how to cook some tasty haddock filets.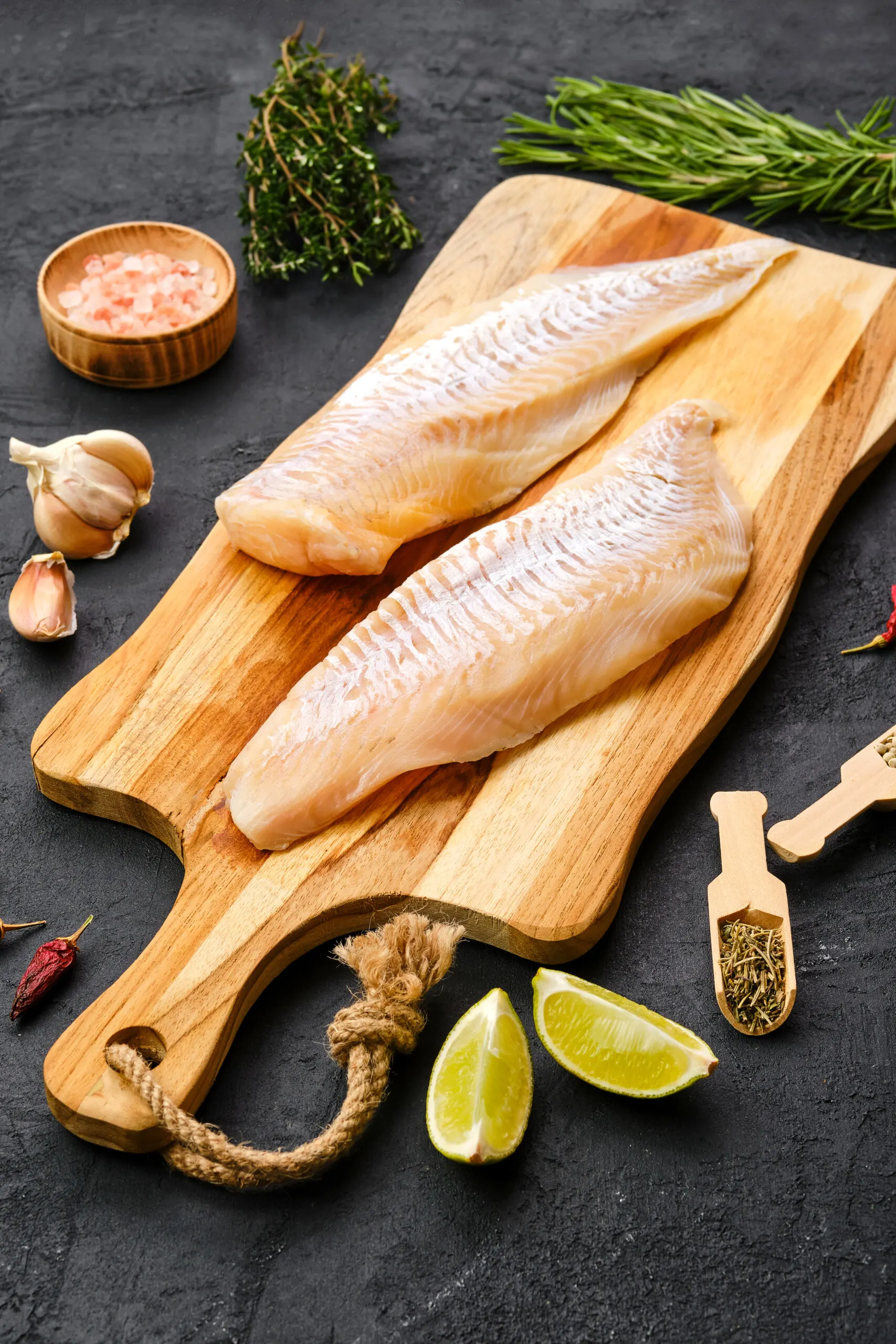 Tips on How to Cook Haddock Fillets
Picking the right haddock – Haddock is typically sold in fillets, but you can also purchase it in whole or in steaks; anyhow, just make sure you always choose the one that is as fresh as possible.
Fresh haddock will have firm, pearly white, undamaged meat and a lovely sea fragrance. To determine whether a whole haddock is fresh, you should examine the eyes and gills, which should be bright, clear, and red, respectively.
Thawing – If your fish is frozen, the best approach to defrost it is to place it in the refrigerator overnight. You can, however, defrost it in cold water for a couple of hours.
Since it heats up so quickly, the microwave is not the best technique to thaw frozen salmon. If you use this method, microwave the fish for just long enough to allow it to bend but remain chilly to the touch. It is not suggested to thaw the fish on the counter.
The best technique – The best way is undoubtedly battered haddock, but try pan-frying or cooking en-papillote. When pan-frying haddock, you can set it skin-side down in a hot pan for the majority of the cooking time and only turn it over in the final minute to finish it off.
Check for doneness – You should insert a fork into the thickest fillet of a piece of fish to check for doneness. Twist and break a bit into the fish, you will find that the core fish should flake easily and appear opaque.
How To Cook Haddock Fillets – Haddock is a delicious light and flaky white fish, and this recipe spices up its mild flavor while being swift and simple to prepare.
Read this step-by-step guide to help you cook some haddock fillets to perfection:
Preheat the oven's broiler and position the oven rack 6 inches from the heat source.
Then line the baking pan with aluminum foil and spray with cooking spray.
Then go ahead and arrange the haddock fillets on the baking sheet that has been prepared.
In a small bowl, proceed to combine onion powder, paprika, garlic powder, salt, black pepper, and cayenne pepper. Then sprinkle over haddock.
Using a fork, you can make a smear of butter on top of the haddock.
Proceed to broil the fish in a preheated oven for 6 to 8 minutes until readily flaked with a fork.
Serve with lemon slices and enjoy your dish.
Serving – Haddock is a fish that relies greatly on other foods on the plate due to its modest flavor and delicate texture. Haddock is often served battered with tartare sauce and chips as an accompaniment. Notably, in Northern European food, potato with haddock is a typical staple.
View this post on Instagram

How Long to Cook Haddock Fillets
| | | |
| --- | --- | --- |
| Preparation Time | Cooking Time | Total Time |
| 10 minutes | 22 minutes | 32 minutes |
Print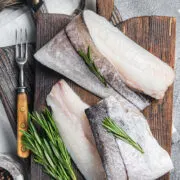 Panko-Crusted Oven-Fried Haddock (4 Servings)
---
---
Instructions
Preheat the oven to 425 degrees Fahrenheit. Get a foil to line a rimmed baking sheet. Then brush the foil lightly with oil or spray it with nonstick frying spray.
Make sure you have collected all of the ingredients.
Proceed to season the haddock fillets lightly with salt and pepper all over. If your seasoning is already extremely salty, you can omit or reduce the salt in this step. If necessary, you can check and add some salt towards the end of this recipe.
In a large, shallow basin, go ahead and combine the flour and salt. Get a separate broad and shallow bowl to combine the panko crumbs and parsley.
In a third bowl, go on and combine the eggs, mayonnaise, and seasoning. To ensure that the mayonnaise does not leave clumps, you will have to whisk for a minute or two.
Proceed to coat each fillet thoroughly with flour. Then, dip the fillet into the egg mixture, and make sure you are coating both sides.
Roll the fillet in the panko crumb mixture, pressing lightly to help the crumbs stick to the fish. Continue this with the remaining fillets.
Go ahead and arrange the fish in the baking pan that has been prepared. Then tuck the thin sections of pieces with a long and thin "tail" under the fillet. They should be the same thickness so that they can cook evenly.
Proceed to bake for 18 to 22 minutes until the fish is cooked through and flakes readily with a fork. The baking time is proportional to the thickness of the fillet, therefore, make sure you adjust the time for very thin or thick fillets.
You can serve the cooked haddock filets with lemon wedges and your favorite seafood sauce. Enjoy.
I have found that the fear of undercooking frequently results in overcooked fish. So, make sure you remove the fish from the fire when it is just starting to flake and is hot in the center; the residual heat will continue cooking the fish while you are about dishing.
Notably, this recipe was a snap to make, making it a quick and delicious weeknight meal. The seasoning was spot on, and panko was a terrific substitute for traditional breading. A squeeze of lemon juice lightened it up wonderfully without the need for a sauce.
You can watch this video recipe to know how to cook haddock fillets.