A roast may appear to be a fancy and difficult dish to prepare, but it is actually fairly simple to prepare. You can make a 3-pound roast that is far more tender and tastier than a restaurantroast beef with just a good piece of meat and a few simple herbs
A 3-pound roast of any kind is roasted, braised, or cooked in a slow cooker in the same way. Cooking times vary by type of meat, as some must be thoroughly cooked to well done while others can be served rare.
I have included all you need to know about cooking a 3-pound roast and how long to cook it.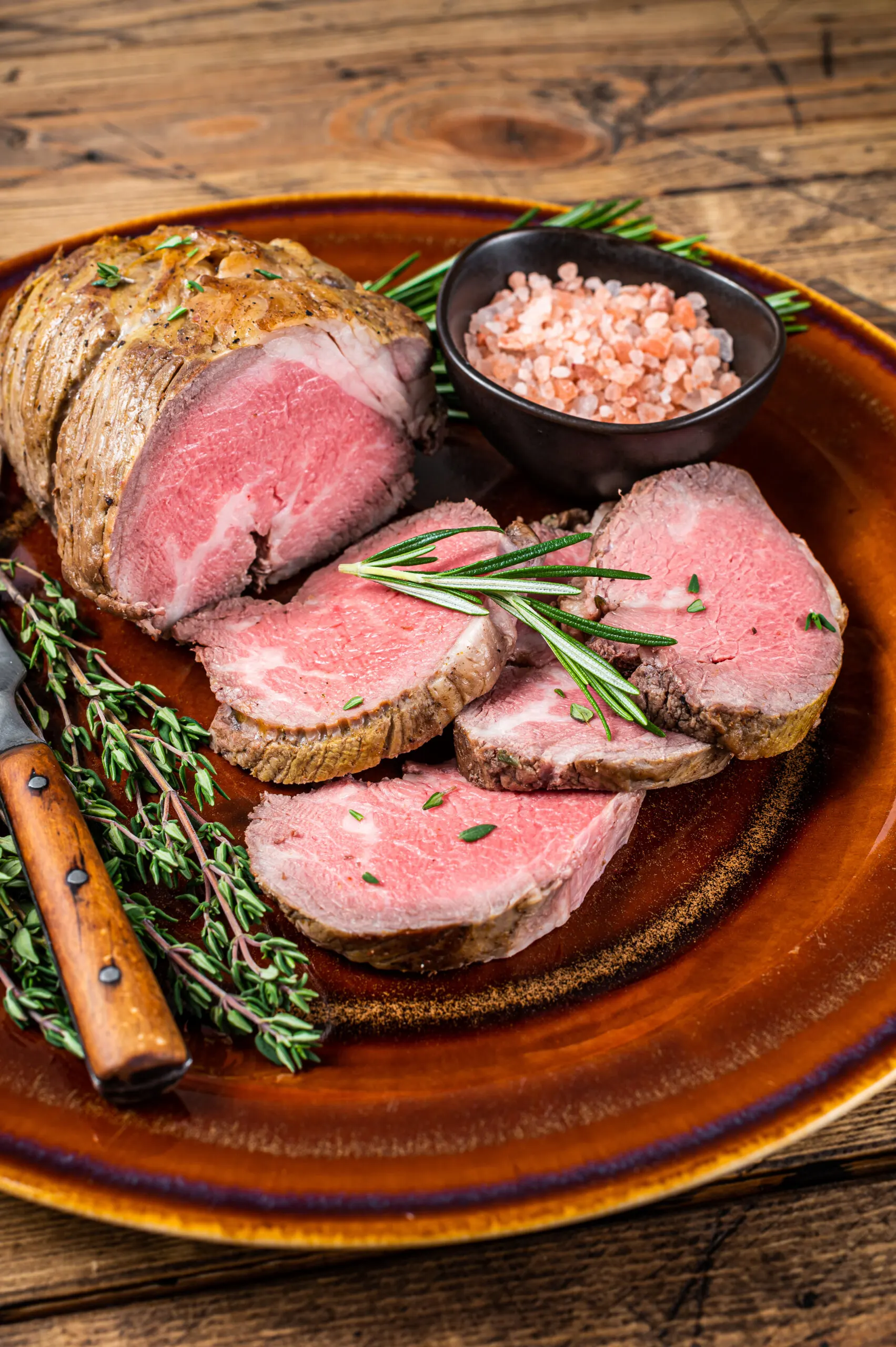 Roast Nutrition Facts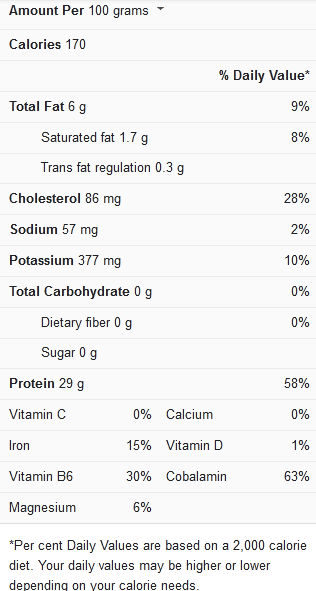 Tips on How to Cook a 3-Pound Roast
The roast – In my opinion, a top round roast is best, although a bottom round roast can suffice. If you decide to choose a very lean cut of meat, you should make sure you slice it thinly to avoid it becoming too chewy.
Oven temperature – Starting with a hot oven allows the roast to develop a gorgeous crust without the need for a pan. You can lower the temperature after you've gotten a head start on the crust, and the meat will begin to cook from the inside out.
Lowering the temperature to 325° allows the meat to cook gently and evenly, allowing all of the tight muscle fibers to relax, resulting in a soft slice of flesh. For a cut like this, a longer cook time will yield better results.
Roast temperature – Before cooking, make sure your eye of round is at room temperature. You should allow for at least 45 minutes (or 1 hour) of room temperature beef before commencing this dish. The cook time will be longer if the roast is not at room temperature.
Measuring doneness – Your roast should achieve its final internal temperature after 15 to 20 minutes of resting, which could be 5 to 15 degrees higher than when it was removed from the oven. After resting, the ultimate temperatures for rare, medium-rare, and medium should be 120 to 125 F, 130 to 140 F, and 140 to 150 F.
Notably, the USDA suggests that roasts should be cooked to 145°F (medium) and rested for at least 3 minutes. Always double-check using a thermometer, as color isn't always a reliable indicator.
The seasoning – This is a large chunk of beef so the more taste the better. I suggest using 3 teaspoons of salt for a 3-pound roast Alliums such as onions, garlic, and scallions would also prove to be tasty additions.
I always prepare a paste with all of my seasonings and olive oil, which allows for more even distribution and ensures that the roast is seasoned all the way around.
How To Cook a 3 Pound Roast – This is a standard eye round roast, cooked rare or medium-rare.
Let the 3-pound roast rest in the refrigerator overnight, uncovered on a wire rack arranged on a baking pan.
Preheat the oven to 450 degrees Fahrenheit.
Go ahead to combine the oil, garlic, rosemary, thyme, salt, and pepper in a small bowl. Then rub the roast all over with the seasoning mixture.
Go ahead and place the roast in a roasting pan with a roasting rack in it.
Proceed to cook the roast for 15 minutes at 350°F, then decrease to 325°F and continue to roast for another 1 hour 45 minutes for medium, or 2 hours for medium-well done.
You can remove the dish from the oven when it is done.
Set it aside for 15 to 30 minutes to rest.
Rest before Slicing – When your roast comes out of the oven, it may seem tempting to get right at it but please don't. Allow your meat to rest for 30 minutes on a chopping board to allow the juices to redistribute throughout the muscle.
All those wonderful juices will end up on the cutting board if you cut it right away, and your meat will be dry. When it is time to slice, you have to make sure to use your sharpest carving knife.
How Long to Cook a 3 Pound Roast
You can follow the recommended cooking time for your roast to get the best results. The cook time is determined by the weight of the roast, which is 3 pounds, as well as the desired degree of doneness.
| | |
| --- | --- |
| Doneness | Cooking Time |
| Rare | 1 hour |
| Medium | 1 hour, 21 minutes |
Print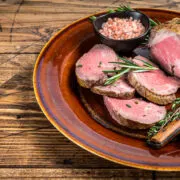 Pot Roast (4 servings)
---
---
Instructions
Preheat the oven to 300 degrees Fahrenheit.
Place the roast in a large baking pan. Then you will need to arrange potatoes, onion, carrots, and celery around the roast.
Pour 3 cups of water into the pan. You should also add salt, pepper, and garlic salt to taste on the roast. After that, you can use aluminum foil to cover the pan.
Proceed to cook the roast for 3 hours in the preheated oven until the roast is browned and cooked thoroughly.
When you put an instant-read thermometer in the thickest section of the roast, it should read 145 degrees F.
Then remove the roast and place it on an oven-conducive dish.
You can use a slotted spoon to remove the vegetables and place them around the roast.
You should lower the oven temperature to 200 degrees Fahrenheit. You can warm the dish with the roast and veggies in the oven.
You can pour the remaining baking pan liquids into a saucepan and heat to a boil.
Get a bowl and whisk together ½ cup of water and cornstarch until smooth, then pour into boiling pan juices.
Now reduce the heat to medium; then cook, stirring frequently, for about 5 minutes until gravy is thick. You can season with salt and pepper. Then add browning sauce just after.
Sauteed mushrooms can be added to your favorite canned or jarred beef gravy. Before serving the gravy, make sure to mix in the juices from the roast. You can serve it to friends or family. Serve with gravy, mashed potatoes, salad, and a vegetable of your choice.
You can watch this video recipe to know how to cook a 3-pound roast and how to use the estimated time efficiently.