Maybe you've never thought of cooking pork chops in the Instant Pot before, but this is actually one of the simplest and most delicious methods of cooking pork chops. Instead of frying them on the stovetop and making a mess with all the grease splashing, simply make a mess-free meal with them using the Instant Pot.
If this cooking process is not one you're familiar with, our cooking instructions should put you through conveniently. Also, with our tips, suggestions, and recommendations, you can be sure you'll get the best possible results.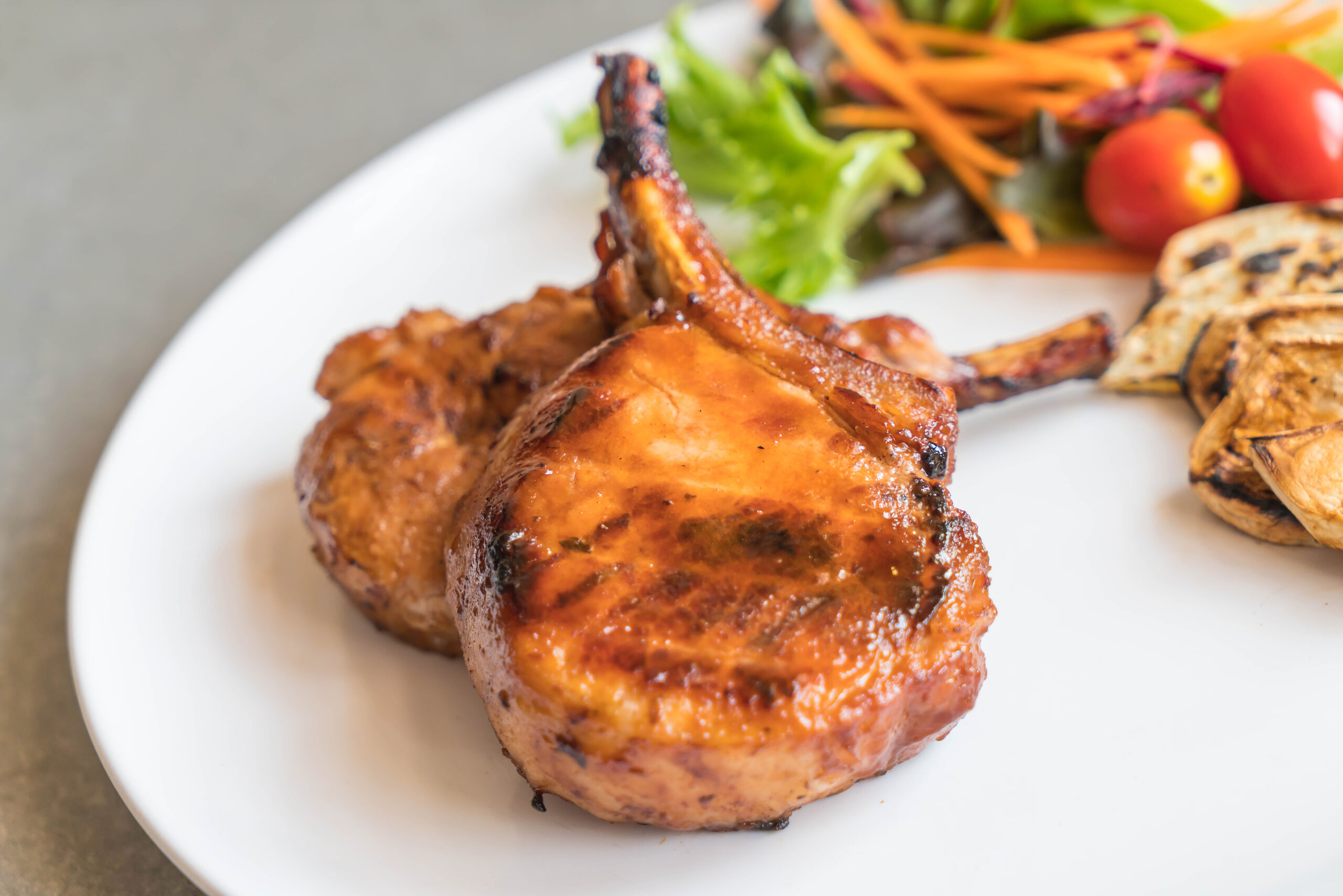 Pork Chops Nutrition Facts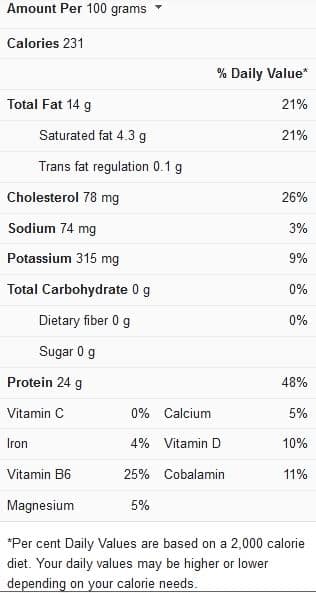 Tips for Cooking Pork Chops in an Instant Pot
The following tips should be adhered to when cooking pork chops in an instant pot:
Why you should choose to use an Instant Pot – Because it substantially reduces the cooking time for developing flavors in soups and stews, and it tenderizes tough cuts of meat, the Instant Pot is one of the most helpful kitchen tools you can buy. There are also a variety of accessories available to help you get the most out of your Instant Pot.
You can choose to sear or not – Pork chops can be prepared in the Instant Pot in two ways. You may use the saute mode to give them a little sear before pressure cooking them, or you can skip the saute phase and just pressure cook them if you're in a rush.
In any case, they'll be soft and ready to eat in under 30 minutes. It's preferable to sear them first since it adds taste and makes them appear more appetizing, but if you're going to serve them with a sauce, it won't matter.
Serving suggestions – These pork chops are cooked to perfection and ready to devour. You can simply place them on a platter and consume them as-is, and they're mildly seasoned and excellent with just about anything.
If there are any leftovers, they can be frozen and warmed later. Pork chops that have been cooked can be frozen for up to a month and then reheated in the Instant Pot for 5 minutes or in the microwave.
View this post on Instagram

Cooking Pork Chops in Instant Pot
Follow these easy steps to cook delicious pork chops in the instant pot:
To begin the pork chops recipe, coat the bottom of the pressure cooker with vegetable or olive oil. Set the sauté mode on the 6-quart instant pot. Allow the oil to warm up slightly before beginning to cook.
Season the chops with salt and pepper on both sides. Brown the pork on both sides by sauteing it in batches and flipping it. Remove the chops from the instant pot once they've browned.
Place the steam rack in the pressure cooker with the handles facing up. For the liquid, add the chicken broth. Place the chops on top of the steam rack. Seal the valve and close the lid. Cook under high pressure after turning off the sauté mode. Preheat the oven to 350°F and cook the pork chops for 15 minutes.
To quickly release steam, turn the valve. Then, to relieve any leftover pressure, open the instant pot. Be careful not to burn yourself because the temperature inside the instant pot will be extremely high. The pork chops should be cooked thoroughly and tender. You can use an internal temperature read thermometer to double-check if they're done. The pork must reach an internal temperature of 145 degrees to be done.
While you're making the gravy, transfer the pork chops to a plate. Pour the cornstarch slurry into the liquid after whisking it together. Combine the ingredients in a mixing bowl and whisk until thickened and creamy. Then, when ready to serve, pour it over the chops.
This method of cooking pork chops in the instant pot yields such absolutely delicious pork, and your family will definitely be asking you for more.
Cooking Time for Pork Chops in an Instant Pot
The cooking time for pork chops typically depends on the thickness of the pork chops you're using. The timing guidelines in the table below should be adhered to when making instant pot pork chop recipes:
Pork chop type and thickness
Cooking time
Bone-in center cut chops
15min for ¾-inch thick

18 min for 1-inch thick

Boneless loin chops
8 to 10 minutes
Pork steaks
20 minutes for 1-inch thick chops
Print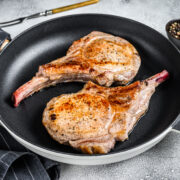 Instant Pot Pork Chops (4 Servings)
---
---
Instructions
Garlic powder, salt, and pepper are used to season pork chops.
Set the Instant Pot to Saute mode. Pour in the oil.
Pork chops should be browned in batches, about 2 minutes per side. Remove the Instant Pot from the heat and set it aside.
Scrape any brown pieces from the bottom of the Instant Pot and add 1 cup of broth. (Deglaze the instant pot thoroughly to avoid your meal getting burned.)
Sliced mushrooms, diced onion, and browned pork chops should be added in that order. Add in a dollop of mushroom soup and a sprig of parsley on top.
Place the lid on the Instant Pot and set it to high pressure for 15 minutes (it will take about 15 minutes to reach pressure).
Allow 10 minutes for the Instant Pot to naturally release its pressure. Any leftover pressure should be released.
Set aside the pork chops from the gravy.
In a separate bowl, combine the remaining broth and cornstarch. To bring the gravy to a boil, set the Instant Pot to Saute. To achieve the correct consistency, add a small amount of cornstarch mixture at a time.
Serve pork chops with gravy over mashed potatoes.
This recipe can be made within a total of 1 hour 5 minutes, including a prep time of 10 minutes and a cook time of 55 minutes. If you'd like to check out other ideas, see this video recipe for inspiration.