Pecan pie is a kind of pie made with nuts called pecan. Pecan is a nutritious nut with several vitamins and minerals, native to Mexico and southern parts of the United States. These healthy Pecan nuts can be made into a pie with a mixture of sugar, milk, vanilla, and, most importantly, corn syrup.
Pecan pie is a healthy meal as the nuts are high in protein and potassium. It is also a delight to eat as it gives you the feel of crunchy candy (due to the nuts) with all the gooeyness that comes with it. This burst of deliciousness in your mouth is what makes the Pecan pie such a sweet delicacy.
Corn Syrup in Pecan pie is important because it acts as a sweetener and gives your pie a great texture so that it isn't grainy. It does this by preventing sugar crystallization during baking. However, depending on what you're hoping to achieve in your meals, it's very important to note the different types of corn syrups there are and how they are used.
What is Corn Syrup? 
Many confectioners make this kind of food syrup from corn starch, popularly known as glucose syrup. It is prepared by adding dilute acid to corn starch (hydrolysis) and heating it. Sometimes cornstarch isn't used, and instead, we may use wheat, rice, or potatoes. Asides from hydrolysis, certain enzymes are also employed in making corn syrup.
Corn Syrup is commercially available in two forms: Dark and Light syrup. Both are used the same way, only in the flavor or color when added in recipes. Dark syrup typically has molasses and caramel coloring added to it, and this makes it much sweeter. There's also a kind of syrup made from corn syrup called HFCS (high fructose corn syrup). It has a lot of sugar and is sweeter than regular corn syrup. So it's important to store corn syrup well, in a sealed container at room temperature or if you like refrigerated.
Corn Syrup Nutrition Facts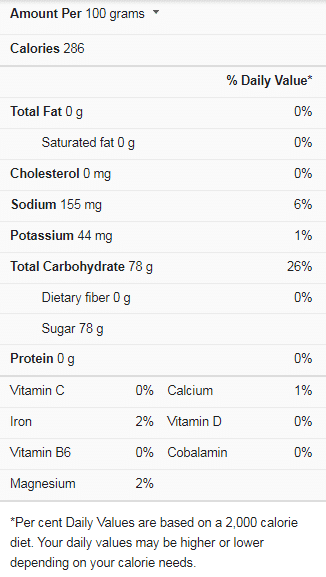 Uses of Corn Syrup in Recipes
High fructose corn syrup in countries like the United States is used in various recipes to replace sugar as a sweetener. Corn syrup is more unhealthy than sugar, and HFCS is very different from corn syrup but is made from it. For instance, in the soft drink industry, Corn Syrup can be used in many baked goods, processed differently before being used. It's not unusual to see corn syrup sold as a dried powder made into a syrup. Here are a couple of pecan pie recipes you can try today:
Substitutes for Corn Syrup in Pecan Pie
Raw Honey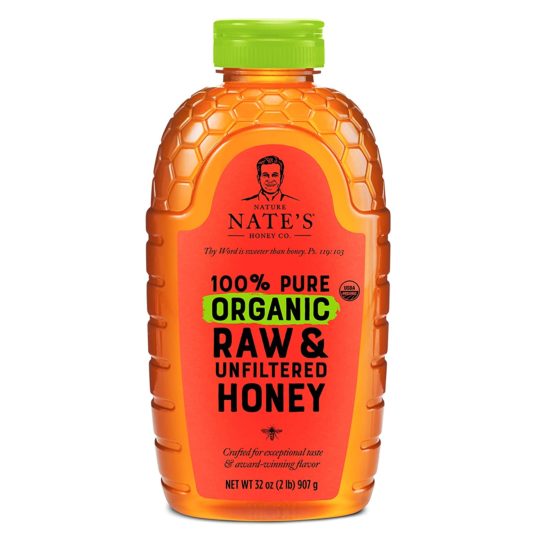 Corn syrup typically serves as a filler to give your pies a very hold and texture. However, using Raw honey does just as well because it gives your pecan pie sweetness while making it a healthy substitute.
Honey might not be as strongly flavored as regular corn syrup. Still, you probably wouldn't notice the difference that much in your pecan pie. Instead, honey can replace light corn syrup in recipes in a ratio of 1: 1. Its availability also makes it a very feasible substitute, especially when you've run out of Corn syrup.
Maple Syrup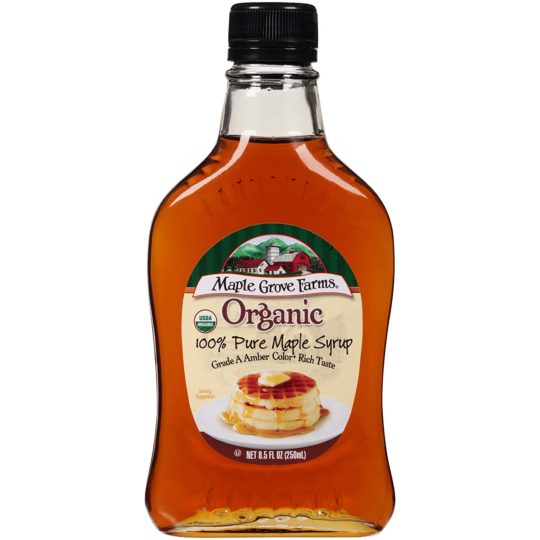 Although a thinner syrup than corn syrup makes a good replacement. When mixed with flour, it makes such a fantastic substitute. The downside is that it may come with a flavor that isn't exactly wanted.
Golden Syrup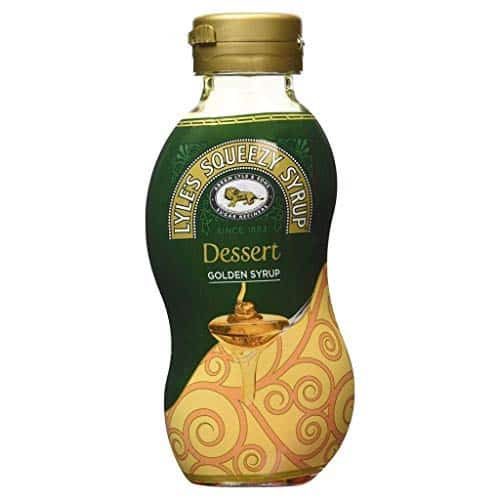 This is a thick syrup, a sweetener made from cane sugar or sugar beet juice. It has a buttery flavor and is naturally thicker than corn syrup. There are no exact benefits that outweigh the corn syrup when used as a substitute. However, suppose you're looking to improvise when you cannot quickly get corn syrup. In that case, the Golden syrup certainly works well.
It's important to note that there will be a change in flavor when using Golden syrup in place of corn syrup.
Frequently asked Questions (FAQs)
Why are my Pecan pies runny? 
If you have a running pecan pie, that results from not baking it long enough at the right temperature. So if you're aiming for a great pecan pie, then it's very advisable to bake your pecan pie for 60 – 70 minutes at about 177°c, after which you leave it to cool and set.
Is Light or Dark Syrup better for Pecan pie? 
You can use both interchangeably, the only difference being in the taste you're hoping to get. With Dark Syrup, you get a richer taste. Still, the light syrup certainly works better if you're aiming for a light yet sweet taste, almost like vanilla.
Why is corn syrup not good for you?
Like many foods containing lots of sugar, corn syrup is not as healthy as other substitutes because lots of sugar intake is tied to many health problems. This is due to the high fructose levels in corn syrup. When fructose is consumed in high amounts, it can lead to insulin resistance, and this, in turn, causes diabetes.
So, watching the amount of corn syrup you add to your dessert will go a long way in keeping you healthier.
Conclusion
Suppose you're baking a pecan pie for a festive season. You are looking for healthy substitutes to use, especially if you are certain that not everyone might be tolerant of such a high sugar level. In that case, the need for a sweetener not as unhealthy might come in quite handy. More so, these readily available substitutes make it even more convenient for all the times when you run out of corn syrup, and you just have to improvise. Watch all your meals coming out tasty and healthy, which the choice of new flavors to spice things up a delicacy