At some point in your cooking journey, you must have been habituated with the word 'savory .' it is often used in the culinary field to describe a spicy or salty taste in a recipe. Still, it originated from a small mint herb with green leaves that adds flavor to meals.
Savory Spice Nutrition Facts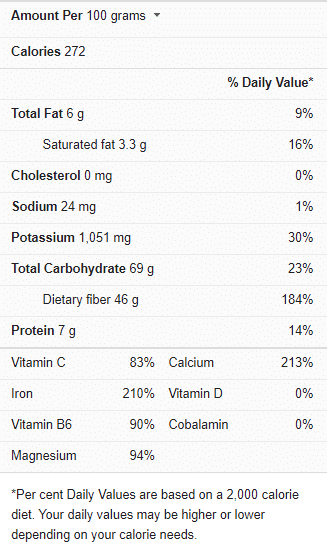 This herb, a key ingredient in most dishes in some countries, has existed for over 2000 years. It has been used to season fresh meat and poultry or cook meals. The ancient Romans also used it as an ingredient in love potions. Savory herb is popular in Italian and French cuisines; however, they may not be readily available in some countries and kitchens, so trying out a recipe with the unavailability of this herb may become frustrating. In this article, a few substitutes for this herb will be discussed and how to get the best results.
What is Savory Spice?
Savory spice or herb is a small plant that produces a peppery and salty taste when the leaves are added to a meal. There is also a different herb version where the leaves are dried.
There are two main types of savory herb, the summer savory and the winter savory. Summer savory is the most used herb because it has a less bitter taste than the winter savory. When planted, it lasts for just a year before it withers, and it is popular in Atlantic Canada. It has a warm peppery taste and aroma, and the leaves are a lighter shade of green.
The savory winter herb is also known as mountain herb because it grows on rocks, mountains, and old walls. This is a perennial herb meaning it can last for more than a year, and the leaves have a darker shade of green with bright summer flowers either in white pink or pale lavender colors. The flavor is more pungent and more bitter than the summer savory. The aroma has hints of sage and pine, almost like scents associated with the winter period.
Savory Spice Used in Recipes
Savory herbs are small in size and easy to grow. Over time they have been used either in cooking, seasoning, or even medicine. The flavors get from the herb is the reason why it is added to many recipes such as;
Herbs de Provence
Sarmale
Mittie
Cretonnade
Seasoning fresh meat and poultry
Summer savory mushroom pate
Summer savory bruschetta topping
Summer savory and green garlic beans
Vegetarian Cassoulet
Crab stuffed mushroom
Turkey Brine
The lemon caper butter sauce
Horseradish
Savory Spice Substitutes
The summer savory is sought after by chefs or cooking enthusiasts because of its light peppery and minty flavor. It is a staple ingredient in some Italian and French cuisines; it is also used to season fresh meats. However, this spice may not be readily available, hence the need for a substitute. Some of these alternatives include;
Thyme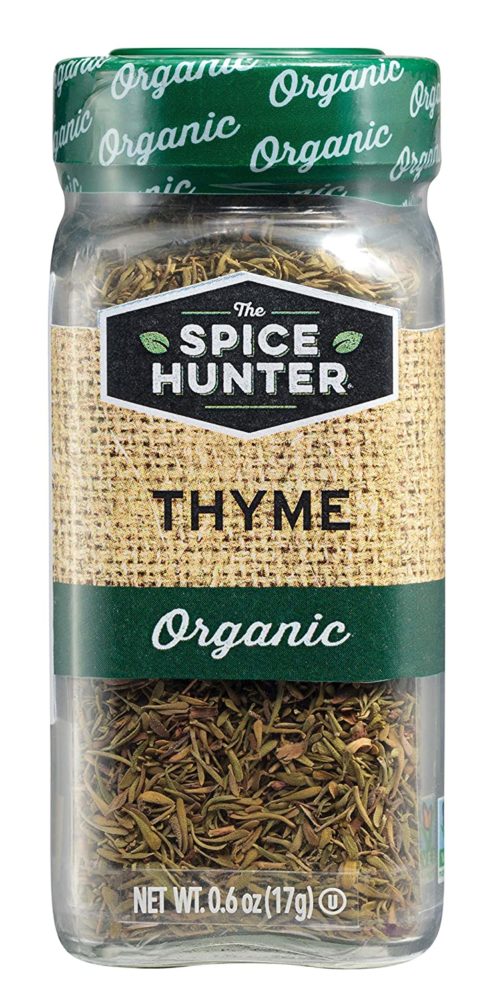 This is a common ingredient used with savory spice in some recipes, and it has almost the same flavor as the savory spice and can be a good replacement, whether dry or fresh. Since they are almost similar in taste and flavor, the same amount of thyme can be substituted for the savory spice in any recipe.
Sage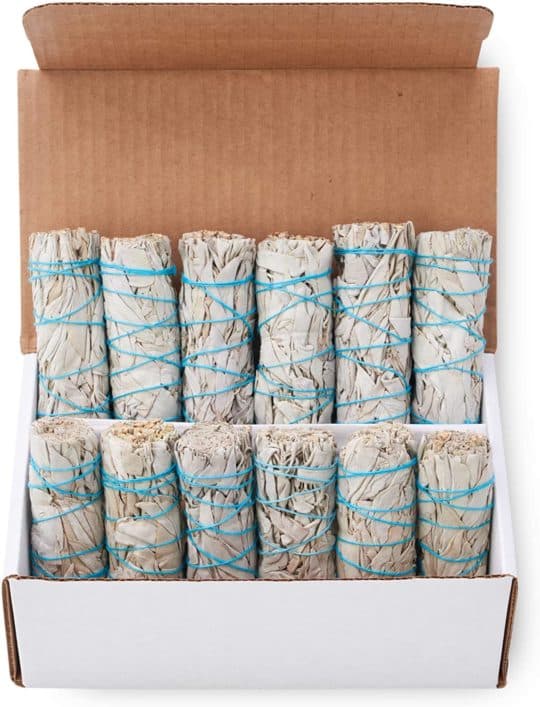 It has a pungent earthy taste and a slightly minty and peppery taste. It is also a great alternative for savory spice. However, when using the sage in place of the savory, it is best to use the fresh sage Instead of the dry sage as the flavor in the dried one can be strong and would overwhelm your dish. When substitute sage for savory in a meal, one teaspoon of dried sage equals one teaspoon of summer savory.
Marjoram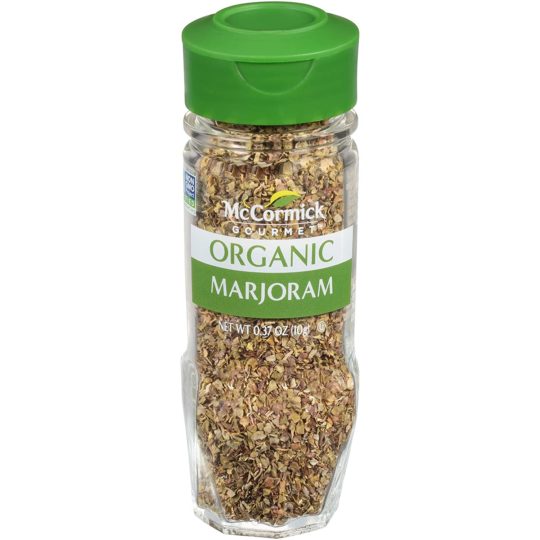 The Marjoram also shares the same minty flavor as the savory spice, but it has hints of pine and citrus flavors. It is used alongside savory herbs in spice mixtures like the Herbs de Provence.
The Marjoram is a delicate herb and cannot withstand long cooking hours. When substituting it in a meal, it is better to add it toward the end of the meal. Substitute the same amount of Marjoram for the same amount of savory spice in a recipe.
Basil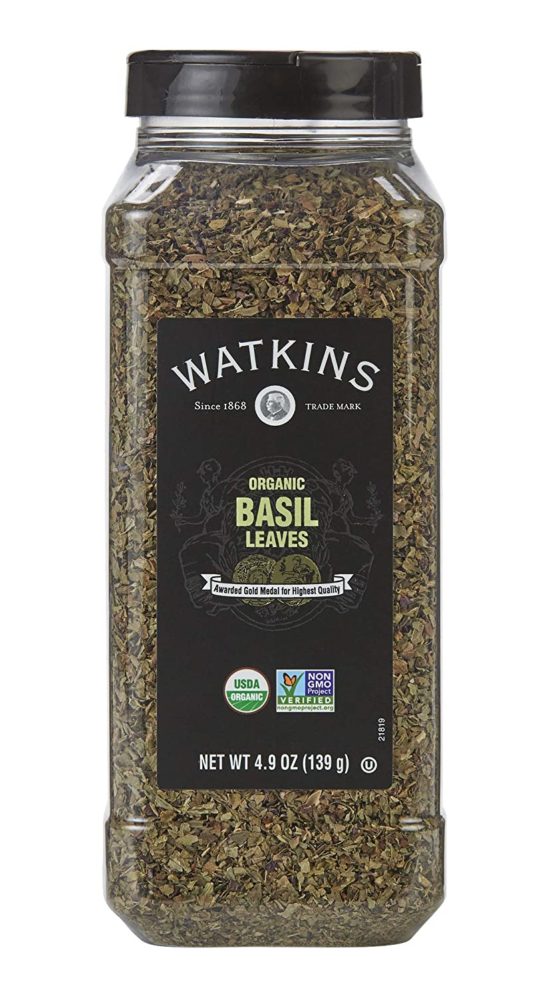 It has a slight peppery mint flavor like savory and can work as an alternative too. The Basil, just like the Marjoram cannot withstand long cooking hours are should be added at the end of a meal to retain its flavors. The fresh or dried Basil can be used in place of the savory, and you can also apply the same measurements when substituting with Basil.
Rosemary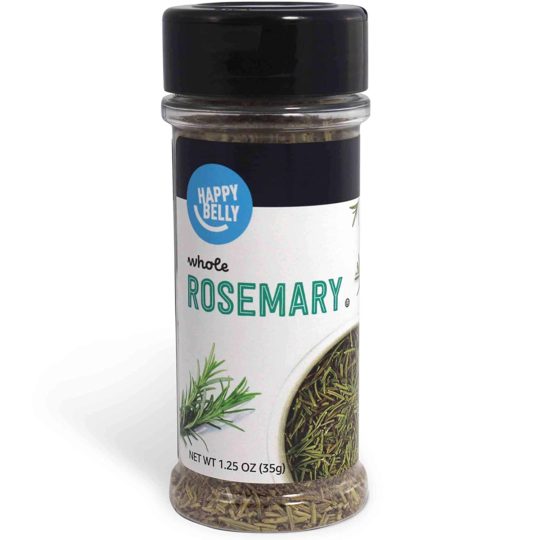 The rosemary is another herb that can substitute the savory spice with a blend of pine, citrus, and pepper. It is used as a seasoning in meat, soup, stew, beans, also an ingredient in baking bread and biscuit.
Fresh or dried rosemary can be used in place of savory in the same suggested serving.
Frequently Asked Questions (FAQs)
Is savory the same as salty?
A savory item does not have to be salty. It is a flavorful taste usually associated with rich dishes containing meat, herbs, or vegetables. However, a salty item may have a savory taste.
What is a savory seasoning made of?
It is the combination of herbs like rosemary, parsley, sage, Marjoram, or thyme.
What is the difference between fresh and ground savory?
The fresh savory is used as a plant and used in herb mixtures. In contrast, the ground savory is a dry and grounded form with a stronger taste because it has been mixed with other ingredients.
Conclusion
The savory spice is a key ingredient in most dishes. However, when faced with difficulty obtaining this spice, some alternatives could be used, like the ones listed in this article. You can also experiment with two or more substitutes to get your desired savory taste.