An arm roast has a fantastic meaty flavor and, when cooked properly, becomes lovely and tender. This inexpensive cut is underrecognized, but it can be transformed into a delicious and savory dish with the correct sauce and seasonings.
You don't need to buy beef tenderloin to get succulent, low-fat, and tasty meat. An arm roast, when prepared properly, can readily satisfy these meaty cravings and provide a delicious dining experience.
This article will teach you the right things to know about cooking a flavorful arm roast and all the tips and guidelines you need to achieve the best results.
Arm Roast Nutrition Facts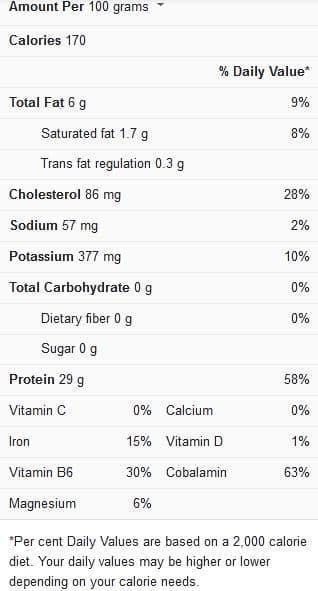 Tips for Cooking an Arm Roast
The following tips have been outlined to ensure that you get the best out of your arm roast recipes, so pay close attention:
How to know an arm roast cut – A beef arm roast is a basic cut of meat derived mostly from a cow's shoulder, with a circular bone and abundance of delicate, lean meat. This cut is also known as arm pot roast, chuck roast, chuck primal, or clod roast. Arm roasts are prized for their delicate, juicy texture and delicious beef flavor, making them ideal for pot roast recipes, braised meals, grilled dishes, and stews. Swiss steak is a smaller-sized cut-off arm steak that is also popular for grilling.
Arm roasts versus chuck roasts – Arm roasts and chuck roasts are both made from the shoulder portion of the animal. Above the brisket and at the front of the ribs is this region where they both originate from (this is also where short ribs, ribeye, and prime rib cuts are gotten from). Both chuck and arm roasts cook nicely at low temperatures and take longer to cook.
Tender, savory results can be gotten with meat cuts made in a slow cooker or a Dutch oven, as oven roasts or pot roasts; these cuts also work when cooked on the grill. However, there are some significant distinctions between these two meat cuts:
Location of origin: Although both arm and chuck roasts are technically arm roasts, chuck roasts are typically taken from the cow's shoulder/neck area, while the arm roast is taken from the cow's shoulder.
Quality of softness: Arm roasts are often more tender than chuck roasts, which might have a rougher texture due to the high proportion of connective tissues contained in the meat.
Try stewing or braising your arm roast – Stewing and braising are two slow-cooking procedures that are similar in that they both demand time as well as a cooking vessel with a tight-fitting cover, and they're both excellent for arm roast recipes. Cover it with liquid to stew an arm roast and cook it for several hours on low heat. Before simmering, sear the meat in a bit of oil for added flavor.
When braising, brown the beef on all sides first. Afterward, strain the liquid and replace it with ½ cup of wine, broth, juice, or beer. Boil, the mixture for a few hours or until the meat can be separated with a fork.
View this post on Instagram

Cooking Time for an Arm Roast
The cooking time for an arm roast mostly depends on the cooking method employed in the process. The guidelines in the table below depict the ideal cooking time for arm roast recipes:
Cooking Procedure
Cooking Time
Cooking an arm roast on high pressure in a pressure cooker
45 minutes
Cooking an arm roast in a crockpot
7 to 8 hours on low; 3 to 4 hours on high
Print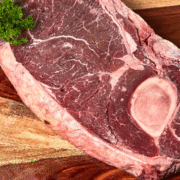 Beef Arm Roast Recipe (6 Servings)
---
---
Instructions
Remove the bone and any excess fat from the arm roast. After that, chop it up into large chunks. Place the meat in a pressure cooker and season with salt.
Slice the onion and place it on top of the meat and around it.
Close the lid after adding all other items except cornstarch. Set the steam valve to high pressure for 45 minutes after sealing it.
Allow for 15 minutes of natural steam release before releasing the rest.
Lift the lid and transfer the meat and onions to a mixing dish. Set the pot to sauté mode. ½ cup of the hot soup from the pot should be placed in a small bowl. Whisk together the cornstarch and water until a smooth roux is formed.
Pour the cornstarch mixture into the bubbling liquid. Allow this sauce to get thickened by frequently stirring for about 3 minutes.
In a bowl, shred the meat using forks. Pour this over the meat and toss thoroughly to coat. Serve over rice and enjoy
Notes
If you wish, you can use red wine to replace the beef stock in the recipe. Once this is done, add in a pinch of salt and pepper, although the meal won't require much.
If you wanted to, you could utilize this recipe with different cuts of beef. Of course, a chuck roast is one of the beef cuts that would work well. It would also work well as a pot roast if the meat were split into smaller parts at the start.
If you'd like to see more arm roast recipe variations, then check out this video recipe.
This recipe takes an entire duration of 1 hour to cook, with a prep time of 15 minutes and a cook time of 45 minutes.