Certain spices will always be a regular tenant in our racks and cabinets, as they're commonly employed in tons of recipes. And chili flakes are on the top of the most widely used spice ingredients anywhere. Because of this factor, we tend to run out of them quickly, so it's no surprise we always pick a new bottle every time we go grocery shopping. But what about the times when we blank entirely out and return with no fresh batch for some reason?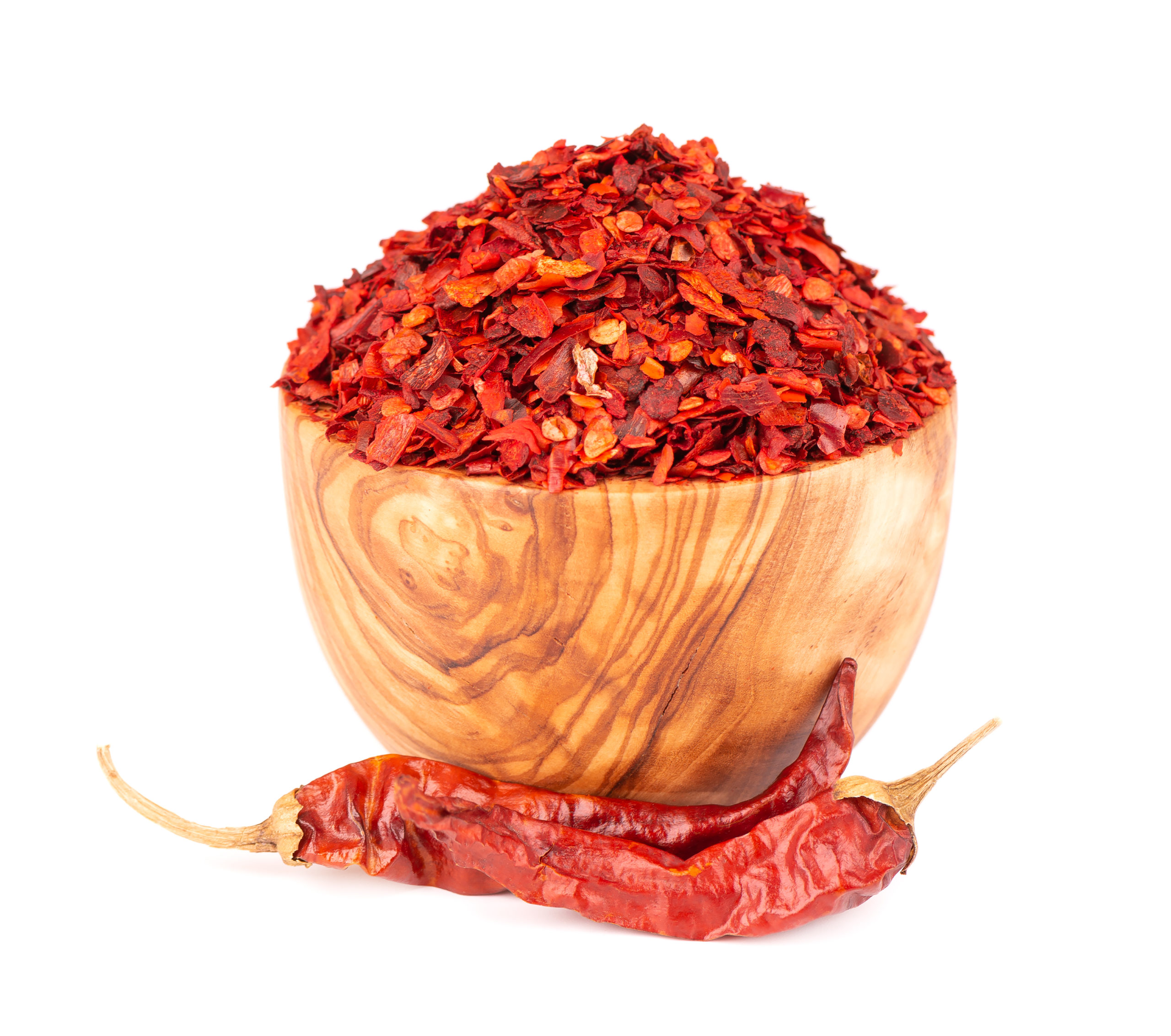 But before you proceed, ask yourself why chili flakes are so widely employed? Well, calm your nerves because chili flakes aren't indispensable. To emphasize, you certainly have a bottle or two of some other crushed pepper variety that can easily replace it. Then, you'll understand how these quick substitutes can replicate their distinct properties in your favorite dishes.
What are Chili Flakes?
Chili flakes are crushed varieties of red pepper that include familiar names like jalapenos, cayenne, Anaheim, and chili peppers. It's why the ingredient is also commonly called red pepper flakes or crushed red pepper. The peppers used are first put to dry before they're crushed into rough-textured flakes and stored in spice jars or containers. And because they were first dried, the flakes retain their distinct heat and flavor, allowing them to stay potent for a long time.
Chili Flakes Uses in Recipes
The combination of various chili and red peppers gives the chili flakes a versatile spiciness. It also provides the ingredient with a sharp bite, with a 30,000 to 35,000 SHU range. And while they're still fresh, they add these properties to a wide range of dishes and recipes. The crushed pepper logic allows the spice to stay valid for so long, which is why it has tons of varieties worldwide. As such, types like Korean, Sichuan, and chipotle chili flakes have popped up, each with varying degrees of heat levels.
Chili flakes create a hot and spicy blend of flavors that balances most others in recipes. As such, you'll find them in numerous savory recipes around, as well as seasoning mixes. They're also a great way to heat raw dishes and add to baked goods that need a hint of spiciness. And the regular chili flakes we all know is widely applied to many foods, including Italian and Mexican recipes like;
Salad bowls
Peri-Peri masala
Noodles and ramen
Lobster
Curries
Pork shoulder
Pot roasts
Cedar planked shrimp
Pesto
Taco cheese balls
Paneer bread rolls
Burmese Khowsuey
Mexican bread rolls
Beans on toast
Grilled lobster
Kebabs
Turai stir-fry
Chili Flakes Substitutes
Whether your batch of chili flakes lost its flavor or you've run out of it at home, these handy replacements can be of great help. And while most of them may not be of the same heat level as chili flakes, you can constantly adjust them to fit the taste preference of your recipe.
Ground Cayenne Pepper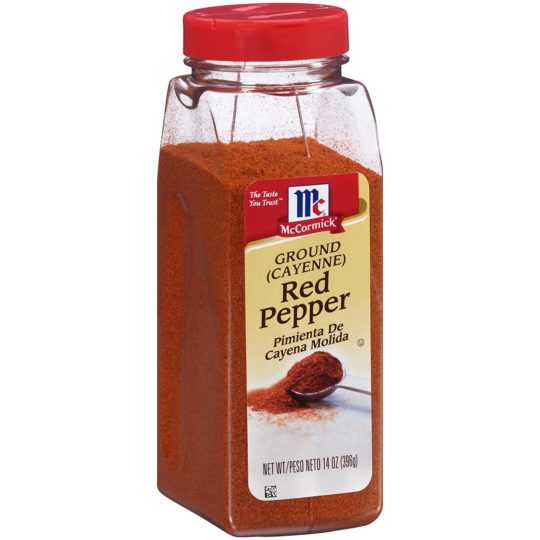 Chili flakes contain a combination of red peppers, one of them being cayenne. As such, ground cayenne can be used in its place at times of need. But while they're both close red pepper varieties, these two ingredients share a few differences. First, ground cayenne is smoother, so you'll get more of it with each teaspoon. And second, it's a spicier ingredient compared to chili flakes, so expect more heat from it. As such, it's best to use half of it in place of chili flakes for your recipe. And ground cayenne works in everything from soups to stews, curries, dressings, sandwiches, and tacos.
Paprika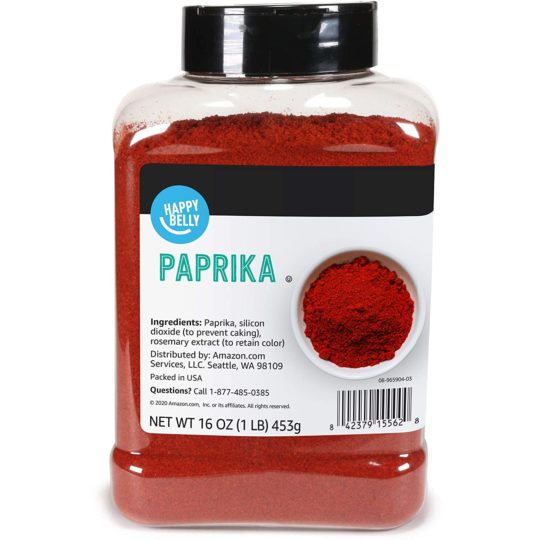 Paprika may not be as hot as chili flakes, but it's a convenient substitute as you probably have a bottle of it at home. So, use it for times when you're in a pinch to replace chili flakes. Paprika also shares the bright red hue, as it's made from red bell peppers. And if you seek a smoky flavor, then the smoked paprika can also come in handy. Paprika should be swapped at one tablespoon for every quarter teaspoon of chili flakes.
Ground Habanero Pepper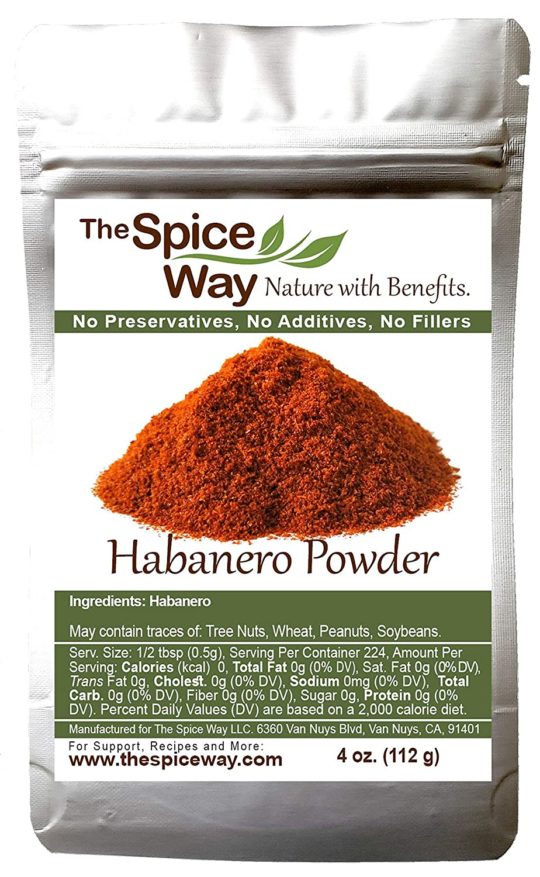 This substitute is made from crushed habanero chile peppers and offers a fruity flavor that complements many dishes. So, if you have some of it at home, use it as a replacement for chili flakes in your cooking. But note that ground habanero pepper is hotter, with a SHU range of 150,000 to 300,000. And it's also of a smoother texture than chili flakes, so use about ¼ of it for every teaspoon called.
Chili Powder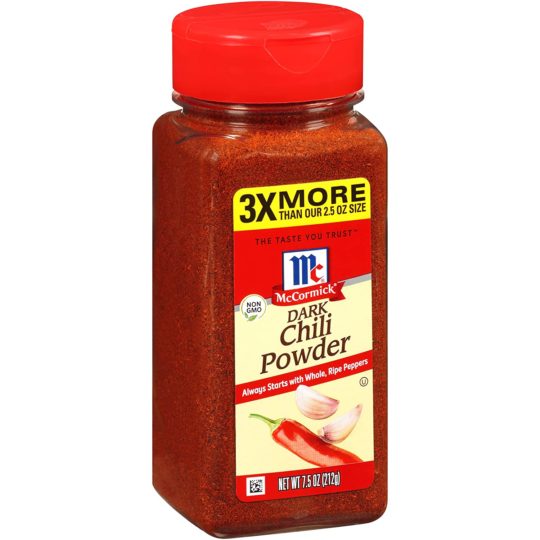 If asked to mention a ground pepper variety that's almost more popular than chili flakes, this substitute will make a list. Chili powder is featured in nearly everything from soups to stews, pizza, sandwiches, meats, and even spicy bakes. And its mild heat level makes it a versatile ingredient, which is why we always have a bottle of it around. So, when using chili powder as a chili flake substitute, add twice the amount, as it's less spicy.
Hot Sauce

The idea of a handy substitute is it should be convenient. And the hot sauce is one ingredient that glares with this factor. In wet recipes, a Sriracha or Tabasco hot sauce bottle is a great quick-fix replacement for chili powder. And because it's spicier, you only need a bit of it- about a dash or two will do. But while the hot sauce is excellent for soups, stews, and curries, it doesn't work in dry rubs. But you can add it to marinades, dressings, or as a light coat to season grilled meat or fish.
Frequently Asked Questions (FAQs)
Do chili flakes go bad?
They don't go wrong in the assumed sense, but they lose potency over time. The reason is chili flakes contain volatile oils, which are responsible for their flavor and heat. And the longer the spice sits, the more the oils break down, causing them to lose strength.
Should chili flakes be refrigerated?
Though most spice jars are stored in racks and cabinets, you can keep them in the fridge or freezer. However, it's advised to avoid keeping them close to any heat source, like the stove, for instance. And this also applies to chili or red pepper flakes.
How long do Korean chili flakes last?
Korean red pepper flakes, a variety of the typical chili flakes, come with an average shelf life of two years. But this estimation applies only when proper storage methods are practiced.
Conclusion
Chili flakes are undoubtedly versatile and a valuable ingredient to have in the kitchen. But you can always find a replacement for it if you know where to look. These quick substitutes offer convenience and flexibility at times when you're expected to panic. And they give you rest of mind when making recipes that call for a spicy fusion.